This is a waterfront house in Warren, Rhode Island facing the bay. The old rubber roof was failing, there were multiple leaks along seams and corners, plus owner complained that it gets pretty hot in the dining room located below during the sunny days.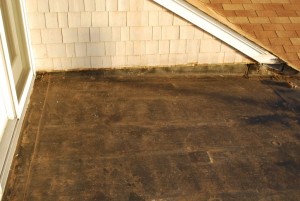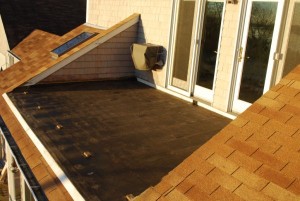 Both these issues were resolved by installing single ply 50-mill white IB membrane. First of all old rubber and insulation were removed and roof deck was inspected for the rot damage. Because homeowner addressed his leak issues in the timely manner no rot damage was found and no repairs were necessary. We installed new ½ inch fan fold insulation and IB membrane on top of it. To properly flash the membrane to the walls 3 rows of siding where removed, membrane was flashed 1 foot up to the wall and a few inches into the gap under the sliders.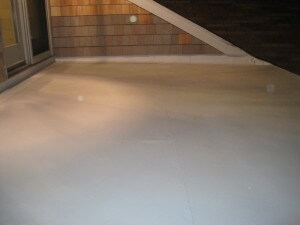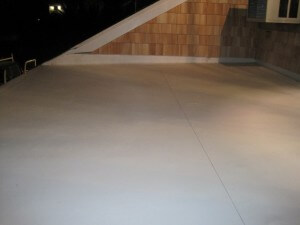 After the siding was reinstalled and all the gaps sealed, leaking problem was taken care of, as well as dining room's overheating, because white membrane reflects about 90% of sunlight, thus making living areas under it much cooler.