Gutters and Downspouts
Installing a roof is a critical constructional improvement for the protection of your house and its aesthetic update. But do not forget about one of the most important accommodations in the context of exterior renovations. Assembling a waterproofing system is required even for the most durable housetops.
Our company provides roofing and guttering in Newton, Sharon, Quincy, and other areas of Massachusetts. We are roofers with 21 years of experience in this field.
We know about the weather conditions and local specific issues and always take them into account. Our team offers installation and repair of gutters and downspouts together with other restoration services.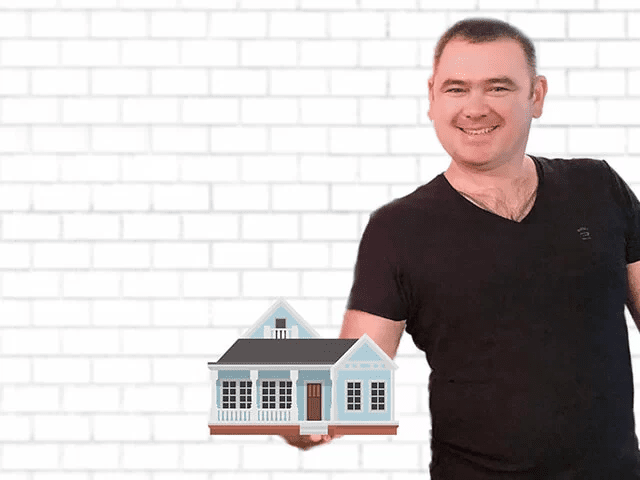 Our Services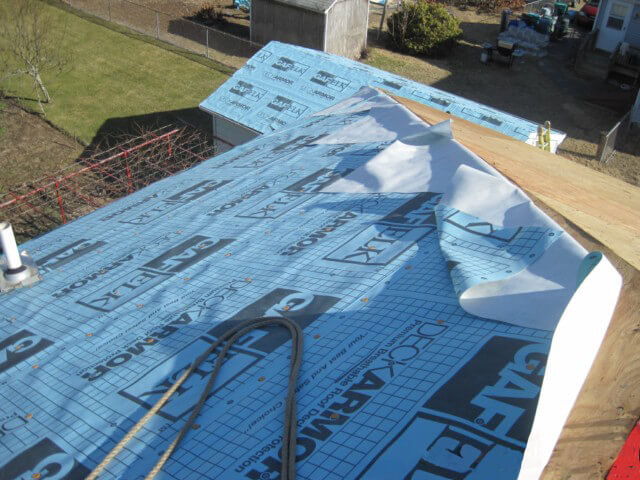 Every order of the ID Flat Roof corp requires specific preparation work. There is a necessary step of inspection and measurements. Before works start, we know special aspects about your housetop and find ways to deal with them. As a result, terms to complete the installation reduces, so the cost does.
Certified roofing services are always of the best quality, and every element stands reliably for years. On all works and materials, we provide a warranty, from 10 years to a lifetime.
Gutters & Downspouts Installation
To perform well, your roof must have a strong waterproofing system. We recommend installing it right when you lay the covering or refresh the existing housetop.
Our dedicated team installs modern gutter systems and downspouts for residential and commercial premises:
✔ Copper gutters with soldered seams provide a rich retro look. They fit country and rustic style.
✔ Aluminum seamless constructions that are usually called 'K-style'. They are the most popular and versatile ones.
✔ Historical half-round and V-shape ones will fit your house's unique appearance. The form depends on the whole dwelling's style.
We provide downspouts made from the same material as gutters, so they make a complete one-style system. A well-working water management system is essential, especially for flat roof guttering. Water doesn't flow down, and heavy rain can lead to leaks and strong damage. Intense rainfalls are often in MA, and our projects take it into account. Gutters remove ponding water and maintain the surface. If you are not sure about the style, a designer can advise you on the suitable one.
Gutters & Downspouts Repairing
For roof and gutter repair, we remove broken parts and then solder new ones. In the process, we examine the whole system to find the reason for breakage.
Operating in order, gutters and downspouts system improves the building in many ways:
✔ An exterior is less damaged by falls;
✔ Soil around is not eroding;
✔ A the basement stays dry and sustainable;
✔ There is no moisture effect, cracked facade painting, and sloppy prints;
✔ Mildew development is reduced.
We remind homeowners about on-time flat roof maintenance. For proper operation, there shouldn't be any leaves and debris inside. If the breakage was sudden, we are always ready to provide an emergency service.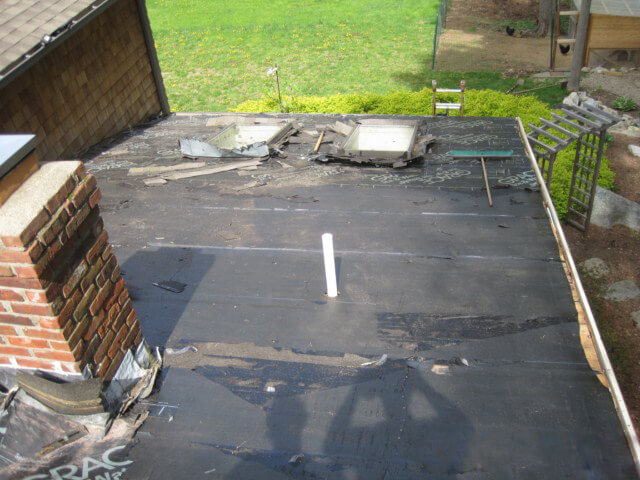 Other Services To Take Into Account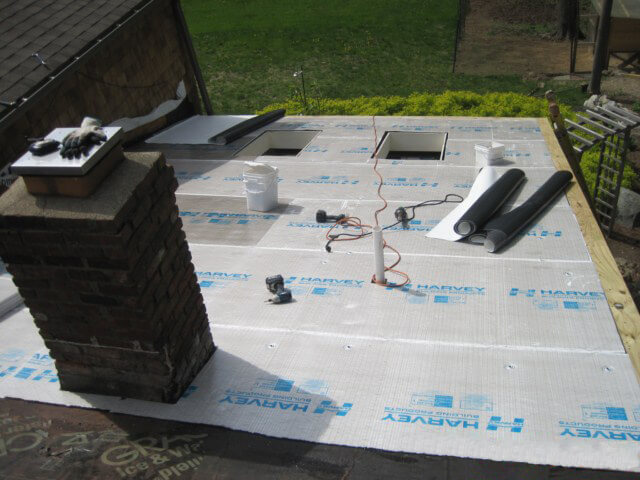 Our company specializes in flat roofs. Mostly, we work with PVC membranes produced by IB Roof Systems. They are light, sustainable, and there is a lifetime warranty on them.
With appropriate training by the high-grade roofing material provider, we offer approved and licensed service. Also, we offer alternatives for modern roofing constructions such as metal shingles, roll rubber housetop installation, and asphalt roofs.
We are working in Sharon, Norwood, Brooklyn, and other areas of Massachusetts. If you are ready to make an order, then call, write an email, or fill a booking form and request a free estimate.
Our designers and roofers will start working your project out and then contact you for details.
---
Please call +1 (617) 299-0291 for a FREE phone consultation or Request an Estimate Today
---