Flat Roof Contractors in Boston, Massachusetts: Tips and Hints on How to Deal With Them
When you have a private house, you have to take care of all its parts. The roof is no exception and even more, that part of construction takes the biggest loads. Thus, having a good flat roof contractor on your contact list is a must in this case.
Someone may say that you need flat roof installers' services quite rarely, just when installing it, but they are completely wrong. The scope of services that you can get from a flat roof contractor is much wider than you expect at a glance. So, let's highlight them, get some tips about the choice of the best flat roofing contractor in Boston, MA, and talk about the features that distinguish a repair or installation team of that kind.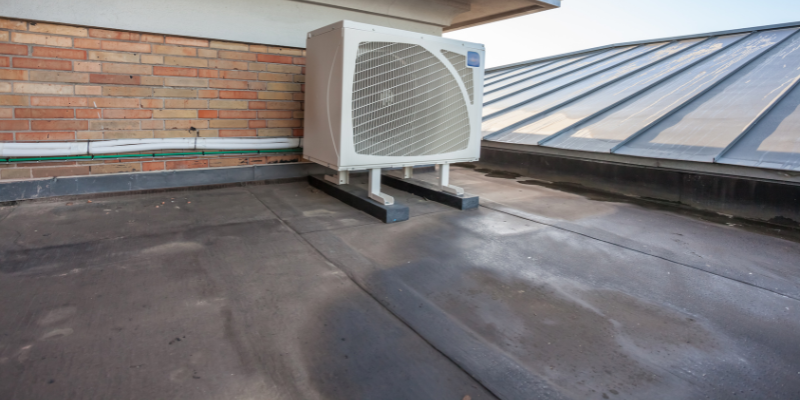 What Services to Expect to Get From a Reliable Roof Contractor
When you have a flat roof, you face multiple challenges from the very start. What type of roofing to choose when you have it to be installed? Whom to hire to provide measurements and then get your roof installed? Who may come to you when you need to repair your roof? All these questions won't arise if you have a reliable roof contractor at your hand.
You can get multiple services from a company of that kind. Let's name them briefly.
Consulting on the choice of roofing at the stage of construction of your home. An experienced roofer can evaluate all pros and cons, provide measurements and decide on the best roofing type for your home.
Providing roof installation from scratch. The most customer-friendly roofing contractors even offer help in choosing and purchasing materials for your roofing as they usually have several partners among roofing material sellers who offer the best prices.
Providing regular maintenance for your roof. Having a flat roof in Massachusetts means that you regularly need to remove debris and water from it. With a reliable roofing company, you can get these services and protect your roof from leaks and damage due to weather fluctuations.
Leakage detection and mitigation are also among the list of the most in-demand services to get from the roofing contractor. Experts can easily examine your coverage on the roof and detect even the tiniest leakage to prevent more catastrophic issues. That can save you roofing costs.
Repair of the roof whether partial or complex is also a service that you may need as even the most reliable roofing can break down. And in this situation, repairmen can make miracles and save you from the disaster.
Getting your roof replaced may also be a must. Especially if you live in old parts of Boston. And it can be an easy task for pros. You should agree, that a professional flat roofing contractor can cope with the task several times faster than you.
We can expand that list as there are also differences between private house roofing contractors and commercial flat roofing contractors who maintain office buildings, condos, or malls.
Some Ideas on How to Select Flat Roofing Contractors Near Me
So, you can see that having a good flat roofing contractor is a good idea. Yet, how to find the best one? Of course, you can simply google 'a flat roofing contractor near me' and get dozens of results. Whom to trust? The answer will be combined into several parts.
Reliable roofing contractors are often having their websites where the portfolio is presented as well as prices and the list of services. If you found a roofer that still has no website, it's weird.
A good roofing contractor always sends you a quote quickly. There is nothing complex in the calculation of a probable cost of services, and even the smallest business can cope with the task in a matter of minutes.
You can decide whether a flat roof contractor is good just by their behavior. No one of them will provide you with services without an inspection of your roof in advance. That's true, especially for repair and replacement services.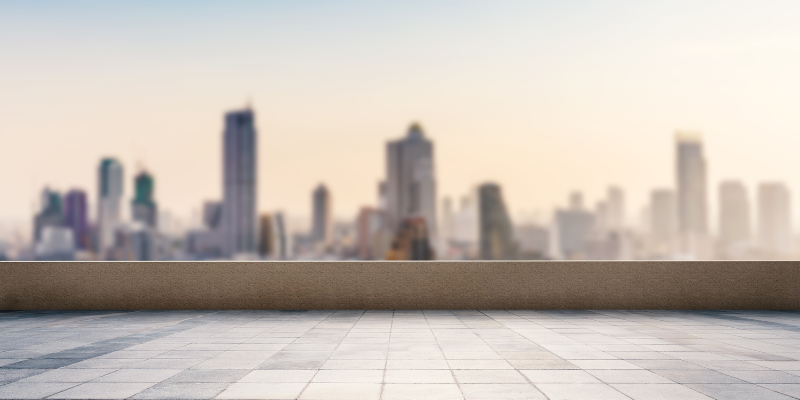 5 Tips for a Successful Choice of Roofing Companies to Make You Satisfied With Their Services
And here we go with our tips for choosing a roofing company that would be great to work with. Enjoy them and get your roof protected, enforced, and maintained perfectly.
Talk to your neighbors. We are pretty sure they have pros they can highly recommend. The word of mouth still is the most reliable way to get in touch with home improvement masters.
Explore customer reviews on each roofing contractor. Today most roofers have feedback from customers whether on Google Maps or on aggregators like Trustpilot. Try to avoid roofers who have more than a couple of negative reviews. And thoroughly read all the information to avoid pitfalls.
Compare prices. You should know that some flat roofing contractors in Massachusetts provide higher prices for certain services while offering others for cheap and vice versa.
Better get into detail about services that each contractor offers. And determine the best one by their offers. You can rely on the roofer who offers the widest scope of services and proves that their employees are real pros.
Decide on whom to hire by getting quotes from roofing contractors. Today, it is not a die-hard deal to provide a customer with probable roofing costs according to their requests. Even small businesses can do it with ease. So, if a roofing company cannot give you a quote in a matter of an hour, that is not a good omen. Better avoid these contractors.
So, when you decide to hire a flat roof contractor, you can base on these criteria to make the right choice.
Use our roof calculator to help you estimate the costs of your new roof!
Conclusions
Roofing contractors in Boston, MA are diverse in their offers and prices. Yet you can make your choice easily. Just follow our tips and decide what you actually want to get from a roofer. And thus, you will be ready to keep your flat roof intact for a while.