ID Flat Roof: Water Removal Services with Guaranteed Results
Water removal services are necessary to combat the damaging effects of water on your property. Water is a dangerous enemy that can cause severe damage to your furniture, appliances, flooring, and even the building structure if it gets inside. It is crucial to promptly address leaks and floods in your house to eliminate their causes and consequences.
Need help with water removal tasks? We are one call away.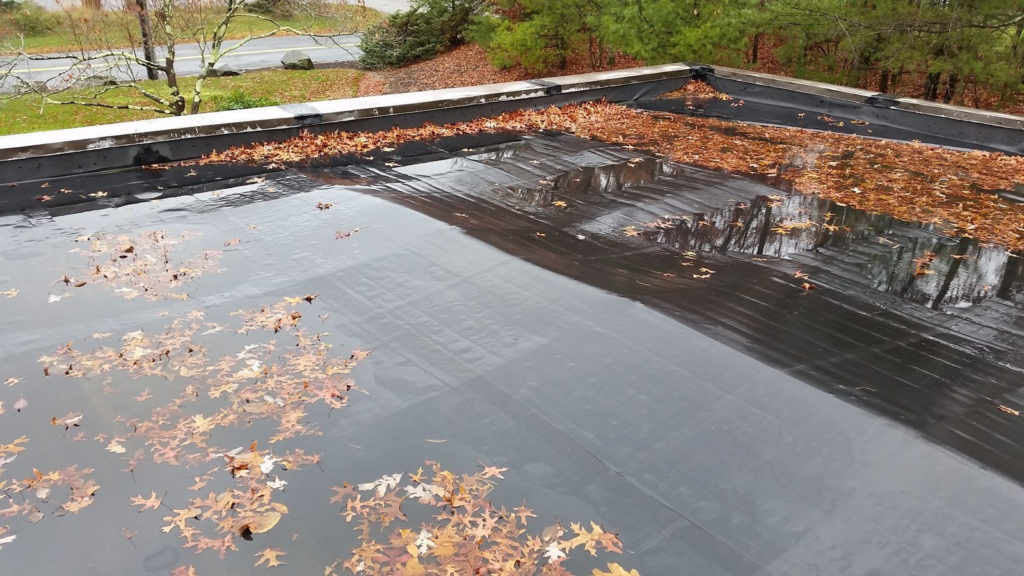 Water Removal Services with Guaranteed Results from ID Flat Roof
Our company has provided water removal services in Boston and Massachusetts for over 20 years. We know that every minute counts in the case of water damage.
We are ready to answer the call at any time of the day and explain what needs to do while the emergency team is on its way to you. Call us immediately if you discover a leak or flood in your home.
After arriving at the site, our experts will quickly and professionally eliminate the consequences of leaks or floods. We will do our best to minimize water damage to your interior and belongings.
Our company applies time-tested approaches and high industry standards to make the water-extracting processes as efficient as possible. But the water extraction and drying are not our work's final stages. Our specialists will clean the damaged area and carry out comprehensive restoration work.
Finally, our team will inspect the damaged area to determine the source of the problems so that you will avoid experiencing similar trouble again.
All you need to do is call us when you notice a problem. Our professionals will do everything else.
Water Removal Services: 3 Reasons to Call Experts
Water can leak inside your property in many ways.
One of the most common causes is a roof leak. There are many reasons for leaks, including damaged roofing material, unprofessional roof installation, cracks, standing water, etc. Our experts determine the leak's location and eliminate the water damage's consequences.
Water can get into the house due to problems with the plumbing. Faulty plumbing and broken household appliances, including dishwashers and washing machines, can also lead to local flooding inside your home.
In addition, water can enter your rooms due to heavy rains and floods. Our experts will do the necessary work, regardless of the cause of water damage and the type of water.



Do you want to protect your home from water damage and moisture? Our experts will inspect your roof and rooms to protect your property from water damage.
Remember that even a few gallons of water can cause hundreds and thousands of dollars in damage to your property. Contact the professionals and learn how to protect your home from leaks and floods.
ID Flat Roof: Water Removal Services You Need
We have everything to help you – experience, qualifications, equipment, and willingness to come to you as quickly as possible. Fast response time is our professional duty.
Our teams have specialized equipment for pumping water, drying rooms and roofs, and restoring indoor areas.
You can rely on our experience. We know precisely why leaks and floods happen. Our specialists not only eliminate the consequences but also prevent the occurrence of such troubles in the future. Our tactics and approaches are time-tested, quick, and effective.
We know that you want to solve the problem as promptly as possible. We want it as well. Our specialists work throughout Massachusetts, including Boston. We arrive at any address quickly with all the necessary tools to remove standing water and save your property.
We work with commercial and private real estate. The type of room and the area of ​​work does not matter either. Our experts know precisely how to remove the effects of water damage on various surfaces, including hardwood flooring.
We have been dealing with water damage emergency services for many years, so we know all the details of this process, including negotiation tips with your insurance company.
Our emergency teams have all the necessary licenses and certificates to carry out professional water removal work in MA.
Services for Commercial Property Owners
Plumbing problems, roof leaks, storms, and floods can seriously damage business property. Our trained technicians will help bring your business back to life immediately. We do our best to save all the property we can.
Need Help Right Now? We're on Our Way!
We understand how much discomfort and problems water related-incidents can bring to a home or commercial building owner.
Our experts will quickly come to the call, remove the water, dry the surfaces, and do water damage restoration.
We operate throughout Massachusetts. If you need help, call now, and our specialist will tell you what to do in the first place.