How to Raise a Roof On a House
Exterior renovations are always associated with long-lasting building works, much spending, and other challenges. Our company can prove that your house transformations may turn out to be stress-free. The ID Flat Roof local contractor in MA provides a wide range of building services including raise a roof on a house, and various home improvements in the context of professional and certified roofing.
Our dedicated team assists citizens from Boston, Brookline, Newton, Concord, Canton, and other Massachusetts areas in their low-sloped and flat roof construction together with their updates. One of the most high-demand services among our clients is raise a roof on a house in order to get more extra space and renovate their attic rooms significantly. Our roofing company in MA offers a professional rooftop lifting option to maximize your cubic space and bring desired transformations to your interior and exterior.
Our Service – Raise a Roof On a House
It goes without saying that raising an existing roof is a very complicated task that should be entrusted to competent and knowledgeable builders only. You can count on our comprehensive approach, unlimited skillset, and high level of responsibility. In comparison with other local flat roof contractors, ID Flat Roof provides a workmanship warranty and uses only certified materials for any installations.
We aim to enhance your house with our improvements. Raise a roof on a house is one of those updates that are able to convert a low-ceiling premise into a comfortable high-output residence or commercial building. If you are interested in doubling or even tripling your attic ceiling height with the help of the housetop lifting service, contact our managers to place the order or discuss all the details of your potential project!
Preparatory Works & Estimations
It is worth noting that everyone can opt for a free quote in the ID Flat Roof company. After first consulting, our builders come to inspect the surface and design the project individually for your residential or commercial premises. A precise low-sloping or flat roof cost depends on:
The existing parameters of the housetop (ceiling height, cubic space, etc.);
Customer's requirements (lifting several inches or adding several stories at once);
Quality of the roofing material to work with (shingles, asphalt boards, etc.).
All the preparatory works are essential to make the raising process smooth and fast. Even the most outdated warehouse or old detached house can convert into a modern premise with improved structure and appearance.
How to Raise a Roof on a House: Lifting Process
We use all our expertise to raise a roof on your house to the required height in the specified terms. ID Flat Roof is the best roofing company near me with all the necessary equipment and experience to undertake all the scope of work timely and professionally. The roof lifting process starts with measurements and the major stage of the process. This way our customers stay pleased with the increased square footage of their house without significant structure changes, demolition, and installation of new roof-based constructional elements.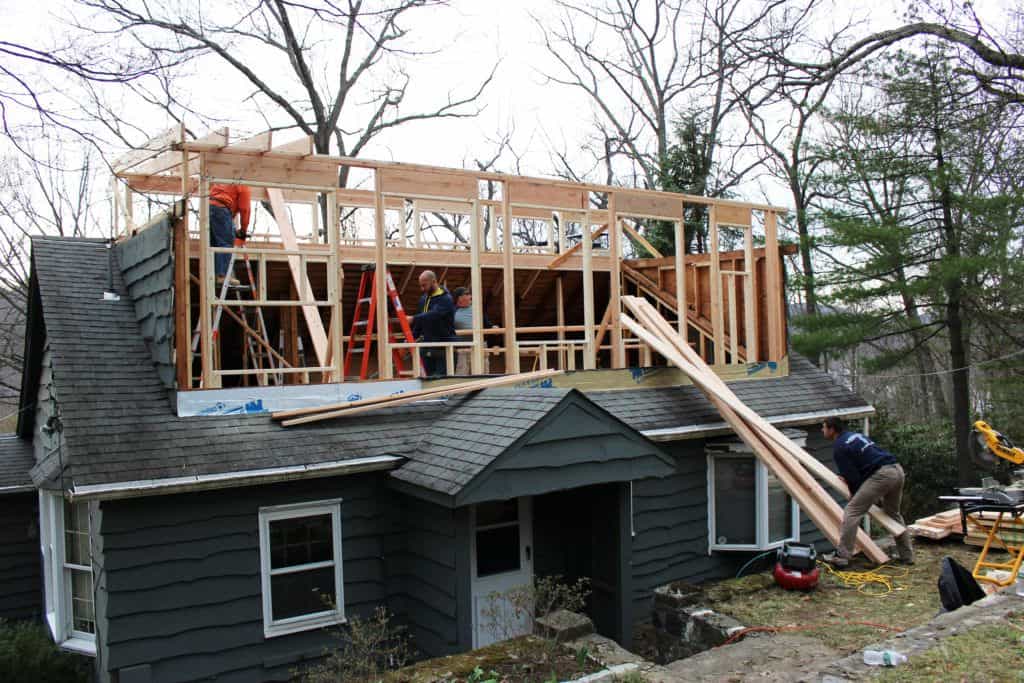 Our dedicated team can add an additional foot or 25 feet at once at your request. Your functional space will be improved and enlarged together with the marketability of your commercial property or the level of comfort of your residential premises. Raise a roof on a house, reduce its downtime, and increase your cubic space with the help of the roof lifting option that is affordable for all the citizens in MA.
Call us today to accelerate your exterior and interior transformations! The ID Flat Roof managers will provide you with all information. Our builders are always glad to convert an existing building into the house of your dream!
---
Please call +1 (617) 299-0291 for a FREE phone consultation or Request an Estimate Today
---