Roofing Insulation and Residential Flat Roof Insulation
Often, homeowners imagine the process of laying a roof to be simple. You need to call the team of technicians, choose an inexpensive but reliable roofing material, purchase it, and it's all in the bag! But roof installation is a complex and multi-stage process in which roofers insulate flat roofs before laying roofing materials.
And residential flat roof insulation today is mandatory for various types of roofs and roof structures. But performing this stage in houses with flat roofs is essential. We offer helpful information from our experts on completing flat roof insulation work from A to Z, avoiding mistakes, and saving money.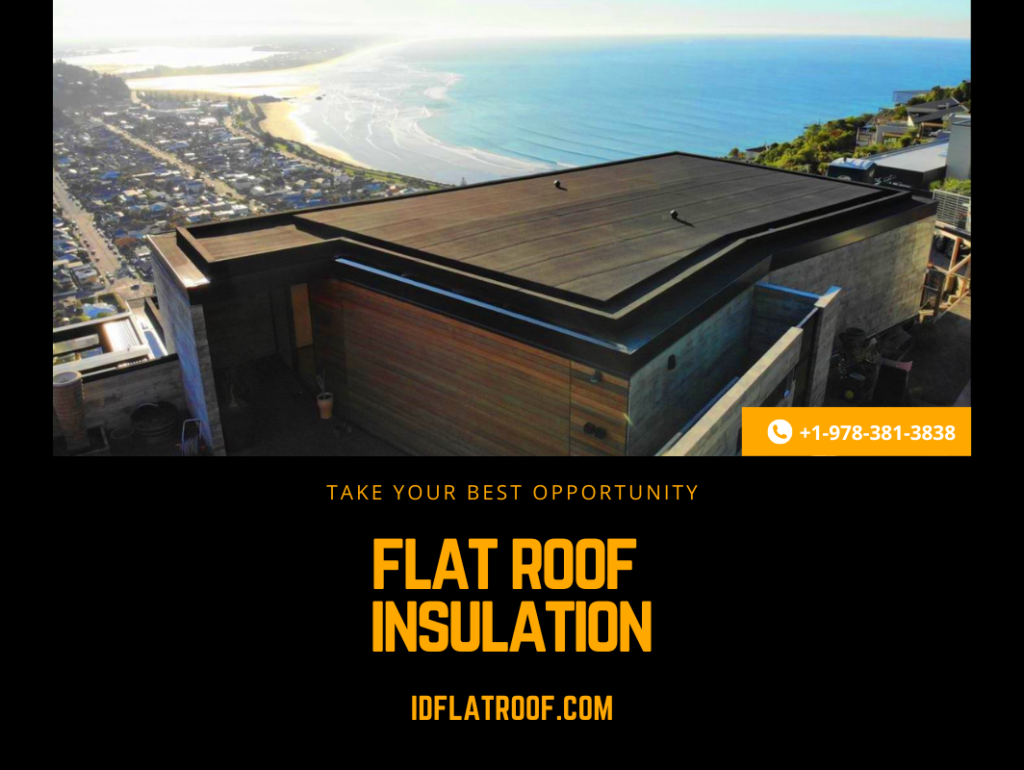 Why Insulation Is Crucial for Flat Roofing
A flat roof's surface is almost horizontal. Thanks to this, the owner receives a lot of advantages, primarily related to the ability to equip an additional functional area on the roof like a terrace, a summer garden, a balcony, etc. Flat roofs are cheaper, simpler in design, and easier to install and maintain than pitched roofs. But they also have a significant drawback. They tend to leak. The reason for leakages is the too-small slope of the flat roof surface (up to 12°), which does not allow rain and melting snow to flow as intensively as along inclined slopes. Therefore, insulation for a flat roof is essential. One might say it is the crucial stage of its construction.
What happens to a flat roof without proper insulation?
Gradually, the roofing loses its integrity, and leaks occur in it.
Without a layer of insulation, all the moisture that gets under the roofing seeps deep into the house, leading to mold formation, and in especially critical situations, to the destruction of walls and ceilings.
In addition, the lack of a flat roof insulator layer makes it less energy efficient. Good insulation retains heat inside the house and has a low heat output, guaranteeing little heat evaporation absorption all year round.
A properly installed flat roof insulation creates a strong moisture barrier and prevents leaks.
The two main choices that flat roof homeowners face when it comes to insulating are as follows:
Choosing the best type of material for flat roof insulation.
The choice of technology for laying insulation on a flat roof.
Let's talk about each of these choices in detail.
What Types of Materials Are Trendy for Flat Roof Insulation
Due to its structural features, a flat roof requires a slightly different approach to choosing insulation materials than a pitched roof. The protection against moisture must be continuous, homogeneous, and shouldn't have any open seams. The following insulation coatings are most common for flat roofing:
Rolled bituminous materials (ordinary roofing material and its modern modifications).
Polymeric membranes.
Mastics.
Rubber roof insulation.
When choosing, it is better to consider each material type's specific features.
For rolled bituminous materials, the main benefit is their low cost. But there are numerous cons to consider too. These materials are short-lasting, and they tend to crack under the impact of extra low or extra high temperatures. You may need to lay 4-5 bituminous layers to ensure that flat roof insulation is OK.
When we talk about polymeric membranes, it is a good idea for flat roof insulation to use them. Due to their properties, membranes serve as finishing roofing and interlayers inside the roofing layers (as part of an inverted roof). Due to the diversity of installation techniques and their small weight, membranes are among today's top-rated insulation materials for flat roofs.
Mastics are hydrophobic liquid compounds that impregnate the subfloor of a roof to provide insulation. The finished mastic layer hardens under the influence of air and forms a single layer of insulation coating. To strengthen the mastic insulation, reinforce it with a fiberglass mesh.
Rubber insulation today is one of the most effective. The material is applied to the surface in a continuous layer, 3 mm thick, with special equipment – an airless spray installation. Liquid rubber is more convenient to use on roofs of complex configurations than any rolled materials. With its help, roofers can cover 10763 square feet of roofing with liquid rubber in one day.
The Selection of Technologies for Flat Roofing Insulation
Next, you must consider the exact sequence of laying the insulation in the roofing pie. Today, two leading technologies for applying flat roof insulation are:
Depending on the type of flat roof (traditional or inverted), the waterproofing layer in the roofing pie is placed at different levels.
In a conventional roof, flat roof insulation is located above. In this case, if the structure is unexploited, the insulation simultaneously plays the role of a roof covering. But the traditional roof is often exploited. Then a protective layer is additionally mounted on top of the insulating layer like a decking board, tiles, concrete asphalt, etc.
Another arrangement of layers is typical for inverted roofs. It's turned-over layers. The insulation is laid on top, protecting it from exposure to UV rays, atmospheric moisture, and sudden temperature changes.
Some Hints to Make Flat Roof Insulation Reliable and Cost-Efficient
So, you have already decided on the material for insulating a flat roof and have chosen the technology for laying the insulation. What's next? How not to miscalculate the organization of isolation?
Only plan roof insulation works with a preliminary calculation and design. Only a specialist can determine what insulation material will be OK in your case, how to install it, what installation techniques to use, and how much of the total material is needed. Remember that an amateur insulation installation can bring you much more costs than hiring qualified professionals.
Choosing a contractor is very important. If you want to install flat roof insulation for residential properties, it is better to contact specialists who know the specifics of such work. Contractors for commercial properties should similarly have experience in roofing insulation for such properties.
Don't skimp on materials. It guarantees the roof's reliable protection and will not require repairs in subsequent years. Feel the difference! Just calculate how much maintenance will cost due to poor-quality insulation and how much quality material will cost.
And now, we will give an example of performing insulation work for a flat roof performed by the specialists of our company.
Special Offers for Residential Flat Roof Insulation by ID Flat Roof
An insulated roof adds a lot to the whole feeling of convenience in the house. It is crucial in Massachusetts, where the weather can be surprisingly cold. Without a proper protective layer, the winter will be uncomfortable.
Our roofing company is ready to offer professional services. We often work with PVC membranes by the best flat roofing insulation manufacturers. It is an excellent flat roof covering material as it is 100% free from leaking and flooding.
Our company successfully passed training arranged by our partners on working with their materials and got an approval certificate. Now we provide a lifetime warranty on materials and a 10-year warranty on certified workmanship.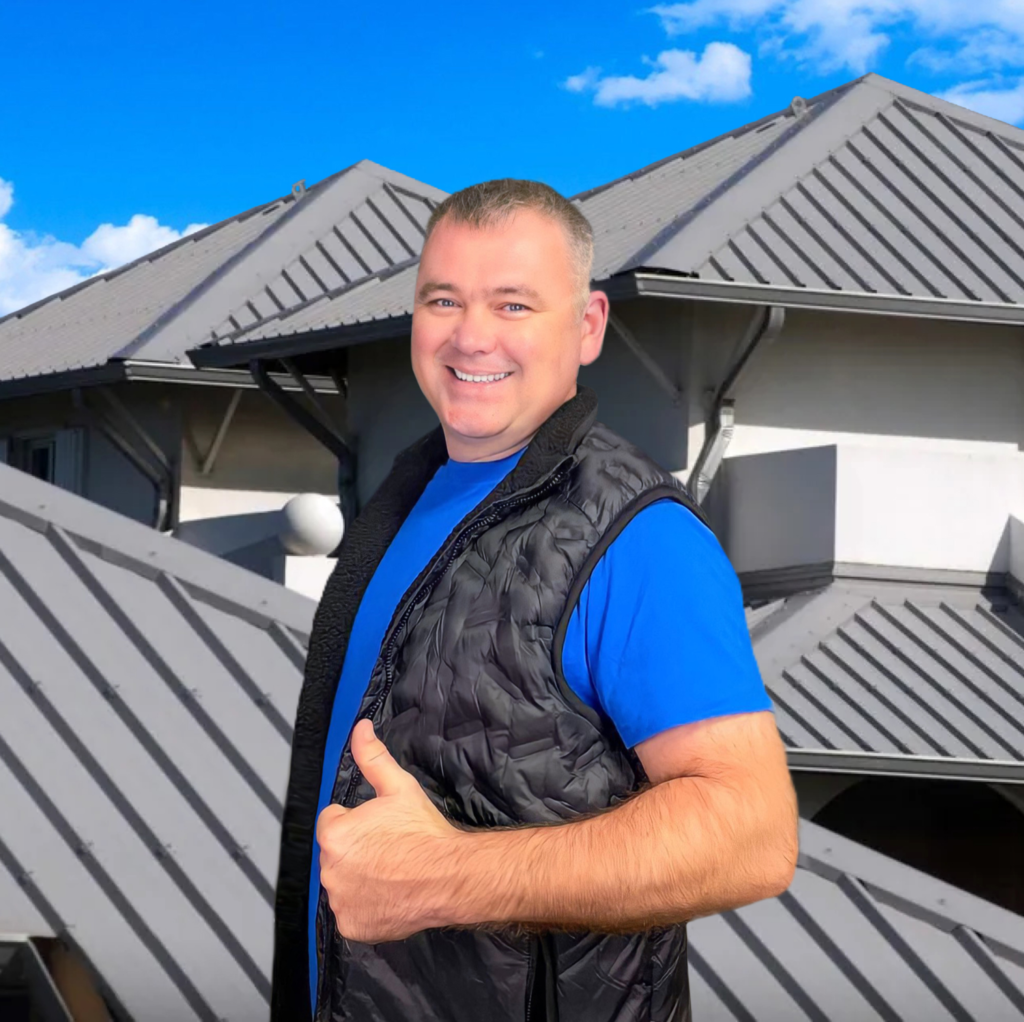 Our Services
While insulating roofs, we use only high-level materials and prepare for work meticulously, measuring and inspecting every foot of the surface. It means searching for the best options for every client. What result can you opt for? A strongly heated cover saves heat and protects the loft and living space. Our team is trained to work with the best materials and owns qualifying certificates from top roofing manufacturers.
Insulating Roofs
If your roof has significantly weaker heat-saving characteristics, it is time to reinsulate it. Insulating a flat roof includes removing all the previous rock or glass wool and installing a new layer of new-generation insulant produced by PVC. For residential buildings, the whole working process usually doesn't take more than a day.
If you need certified roofing services, our team is at your command. We perform high-grade insulation works for flat roofs throughout Massachusetts. If the area of the surface is large, it may take a few days to finish re-insulation.
We can work with different kinds of buildings and accommodations like shopping centers and small shops, office buildings, restaurants and cafes, garages, car repair & gas stations, and all other industrial areas. We are open for requests in Watertown, Needham, Boston, and other MA-based areas.
Insulation Repairing
Remember that you can escape long and expensive exterior renovations with a timely roof inspection. If you contact a reliable contractor quickly, sewing in some patches will be enough. The cold-proof material gets partly damaged in some cases, so we can change only a few parts and leave others untouched.
With a properly insulated roof, you receive many benefits, such as:
✔ More comfortable temperature in cold seasons of the year.
✔ Significantly lower bills on heating.
✔ Better protection from leaks and less snow melting from the heat indoors.
✔ An improved energy efficiency.
With unique technology, insulating an existing flat roof becomes as fast and reliable as ever. It is easy to apply a cold-proof material to a membrane. Also, it makes installation more eco-friendly because no liquid chemicals are present.
Other Services To Take Into Account
Our team specializes in flat and low-pitched PVC roofs. They are perfect for gardening and installing dance decks and solar batteries. Our roofers professionally repair, reinstall, and change flat roofs to pitched. We've worked in this field for 22 years and have gained enough experience to deal with complicated cases.
The team has extensive experience in commercial & residential flat roof construction. With our services, your roof will stand still & reliable for long years. If you are ready to improve and remake your housing, call or fill out a booking form on our website.
---
Please call +1 (617) 299-0291 for a FREE phone consultation or Request an Estimate Today
---
Getting reliable and intact roof insulation for a flat roof is a must. Several insulating materials will come in handy today for your flat roofing. Choosing high-quality materials and a professional roofing insulation service contractor is a win-win option. As a result, you may get durable insulation that may serve for decades without any repair.