Rubber Roofs
Many American homeowners prefer rubber roofs for their residential and commercial premises. It is not surprising because modern roofing materials are notable with high resistance to UV irradiation, heavy rains and snows, frosts, hot weather, and loads. It is the most common misconception that commercial and residential flat roofs covered with rolled rubber or PVC membranes are lacking in sustainability to sun rays and are affected by too warm outdoor temperature.
The ID Flat Roof corp is ready to prove the fact that rubber roofing is one of the most reliable and long-lasting solutions for your house.
We provide professional installation, repair, and renovation services throughout Massachusetts. Citizens from Newton, Boston, Brookline, Concord, and other MA areas can place the order for redoing a flat roof with the use of the most modern techniques in the shortest term.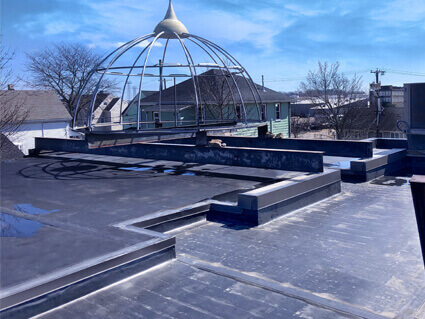 Our Services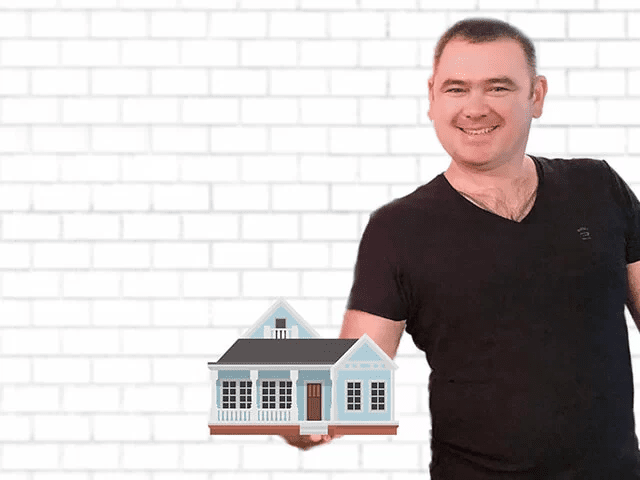 ID Flat Roof is a trustworthy local contractor with almost unlimited roofing services to choose from. Speaking about rubber material for flat roofs and low-pitched ones, we offer rolled, tar, and PVC-membrane installations. It means that both traditional and innovative solutions can be selected by our highly valued customers.
Each roofing specialist aspires to meet clients' requirements when it comes to rooftop renovations, installation, and replacement.
You can entrust us with any task, even the most challenging ones like fixing your old existing housetop that leaks. Our roofing supply company is more than 21 years in the building industry. Our giant experience and competence transform into your improved exterior and convenient indoor atmosphere!
Roll Roofs
Rubber flat roofs can be installed with the help of special-purpose rolls that makes the procedure smooth and fast. Rolled EPDM material is one of the most demandable in New England with its ever-changing weather and repeating storms.
PVC membranes that our roofers implement for durable and solid installations are provided by the trusted manufacturer — IB Roof Systems. Your commercial or residential flat roof construction will serve for a long time without any necessity of repairs and regular maintenance.
It is worth noting that our near-me roofing services are completely approved because ID Flat Roof is a certified contractor with permissions and training license provided by the top-ranking IB Roof Systems corporation. EDM roofing systems are suitable for further exterior renovations that can customize your residence significantly.
Such solutions are possible on the anti-foot rooftop surface like PVC-membrane installations for flat and low-pitched coverings:
✔ Green roofs;
✔ Other exterior improvements;
✔ Balcony and terrace renovations.
Tar and Gravel Roofs
Together with contemporary rubber roofs, we offer tar and tar in gravel roofing installations. These solutions are often ordered for outbuildings and commercial covering. Nevertheless, some people prefer this technique for other premises like garages and barns. We will redo your non-living building quickly and qualitatively. The weak spot of the tar & gravel roofing is the messy look of the surface. Saturated asphalt low-slope and flat roofs can harm the exterior appearance of your residence.
The alternative to solid and long-lasting tar roofs that we also install is PVC-membrane rooftops. The unique hot-air welding method of membrane installation makes the construction resistant to any external irritants. Anti-foot properties are also included in the beneficial characteristics of EPDM roofs. Contact us if you are interested in rubber roofing. Entrust your exterior renovations to the most competent flat roofers near-me — ID Flat Roof!
---
Please call +1 (617) 299-0291 for a FREE phone consultation or Request an Estimate Today
---