Verified Roofing Services in Brookline, MA
Are you looking for "near me" Roofing Services in Brookline, MA? You have come to the right place. We have been installing, repairing, and replacing residential and commercial roofs in Brookline for over 15 years.
We've completed dozens of projects and become one of Brookline's most well-known roofing companies. But we are also proud of our reputation and satisfied customers all over Brookline.
Are you building a house of your dreams from scratch? Want to replace an old well-worn roof? Need an urgent roof repair after a recent hailstorm or a seasonal inspection?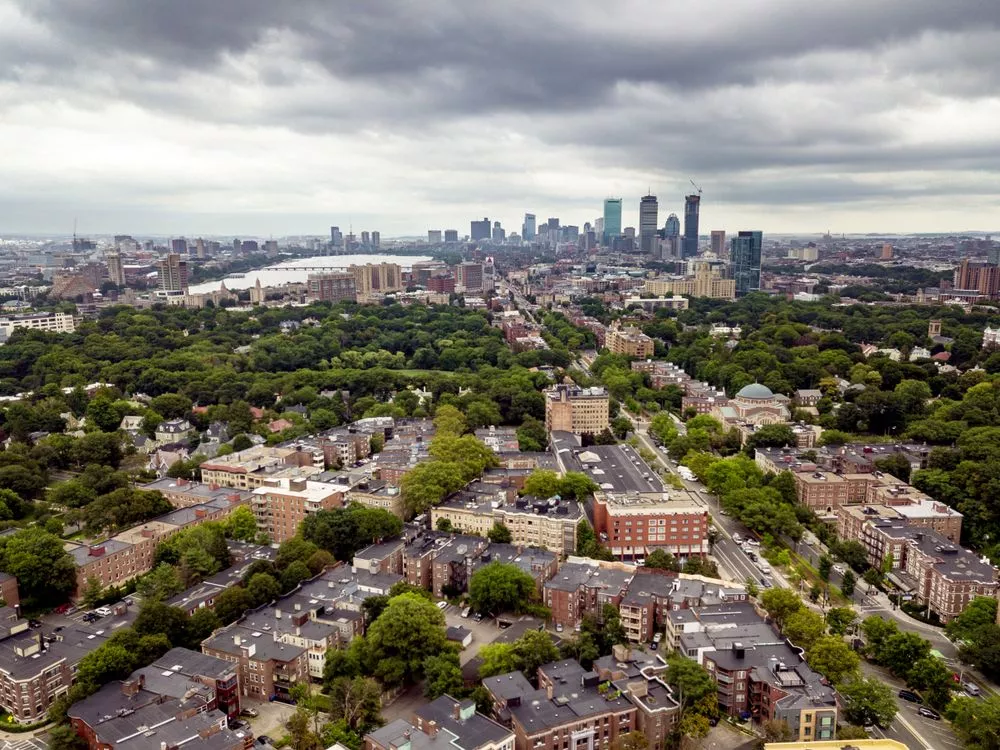 Five reasons to call us right now
You'll get the best qualified and experienced roofers in Brookline. ID Flat Roof has completed more than 2000 projects. Need new roofing installation, renovations, and replacements in Brookline, MA, or the Massachusetts region? We are here to help.
You can choose any tested material for your roofing projects. We offer time-tested old-school materials like asphalt shingles or rubber roofs and modern technological solutions like energy-efficient PVC membranes. Need advice? Our specialist will help to find the option according to your requirements and budget. We provide a lifetime warranty on many services and materials.
No matter what you want to do with your roof – we will provide professional service and tested solutions. ID Flat Roof carries out any roofing services in Brookline: seasonal roof inspection and simple maintenance, urgent leaking roof repair, partial or complete roof replacement, and roof installation from scratch.
Need to repair an old one or add a new chimney, skylight, downpipe, or gutter? We offer all related work and services.
With ID Flat Roof, you'll get our professional services, technologies, and materials from the best US roofing manufacturers. We offer you the broadest range of options at an affordable price.
Would you like to learn more about our completed projects or get a free roofing quote for your residential or commercial building?
Our roofing services Brookline, MA: From Simple to Complex
Complete construction services – considering your budget, wishes, and dreams, we will design and install a new roof. We strictly adhere to the agreed deadlines.
Replacement services – we dismantle old roofing material and install a new one. We offer dozens of options, from affordable rubber roofs to premium options like copper, cedar, and slate shingles.
Repair and inspection services, including 24/7 emergency service and scheduled maintenance of any flat roofs.
Our roofers also install and repair any type of roof structure, including attics, chimneys, gutters, and skylights.
We understand that roofing problems are particular. Don't know where to start and what do you need? Call and tell us about your plans – we will find the best solution.
We will prepare an estimate for free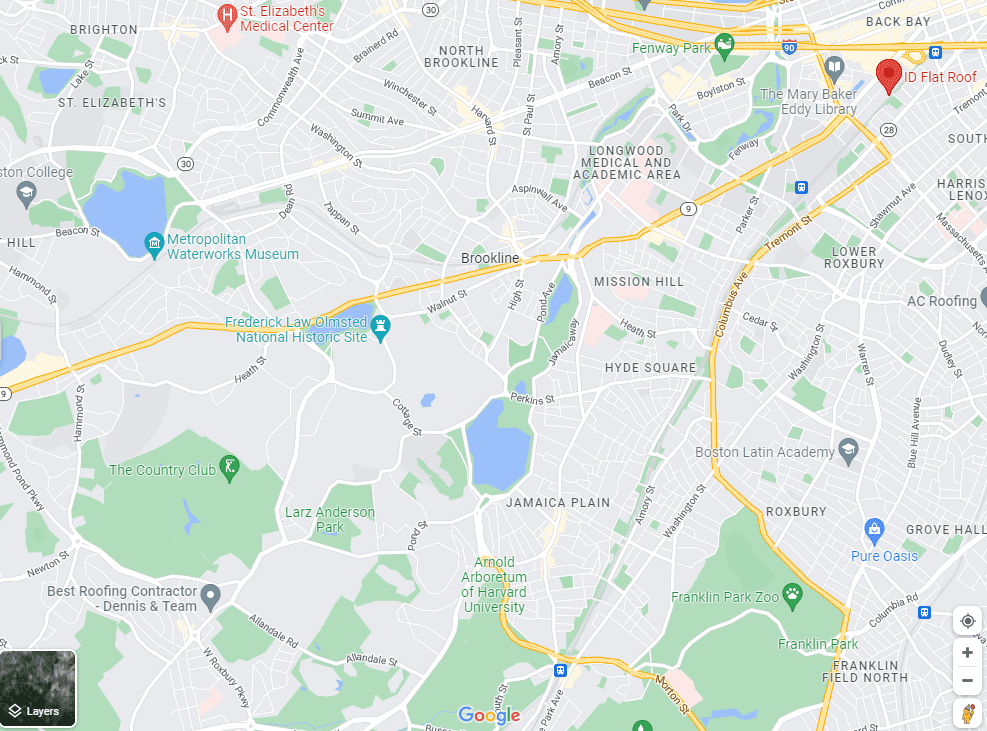 Do you have any questions?
Call us, and we'll answer all your questions about roofing in Brookline, MA. Remember one simple recommendation that will save you money and time – if your problem relates to the roof, call us immediately, and we will help! Please leave a request for our specialist, who will make a detailed report and tell you what to do next.