Roofing contractors in Boston: professional roofers at your service
Trying to hunt for the best roofing contractors in Boston that will renovate a worn-out roof or design a new roof for your home can be a tough challenge. Even in a city like Boston.
ID Flat Roof has been repairing, installing and renovating roofs in Boston, Massachusetts, for two decades. We know exactly what the best roofing contractor should offer and provide. Moreover, with great probability we will become the CONTRACTOR you want to deal with.
Feel free to contact our experts by phone or email. We really want to know more about your 'roofing' tasks. We are here to offer you considered solutions based on budget and building standards. Rest assured, we are professionals with 20+ years of experience.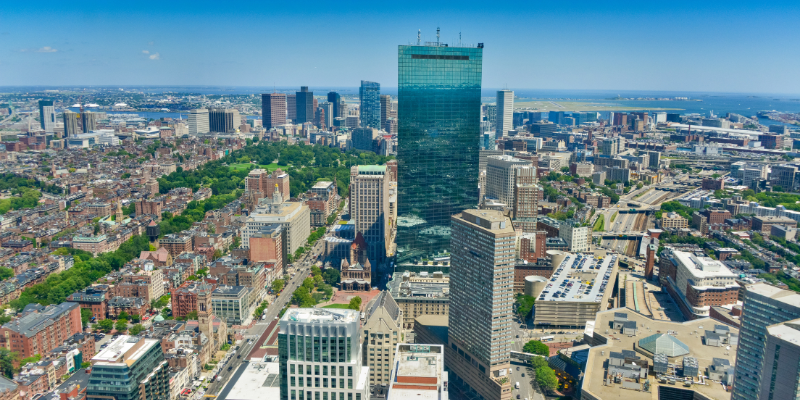 Flat roofs: pay attention to qualification | Boston roofing contractor
If you want to cooperate with reliable contractors in Boston MA, start with a company specialization. With a high probability the chosen roofer doesn't work with your type of roof or material you are interested in.
Roofers should have proper skills and qualifications in the tasks you are planning to do. Qualification is confirmed by licenses. It is even better if the roofers can show you a photo of completed specific projects. Don't forget to take a look at reviews and recommendations.
ID Flat Roof is a well-known and time-tested roofing contractor in Boston that specializes in flat and low-slope roofs. We work with large-scale commercial and mostly residential roofs. The size, architectural features, and engineering complexity of the project is not a stumbling block.
Our company is glad to offer you the following services:
Design from scratch and installation of new roofing structures
Worn-out or damaged roof replacement and/or renovation
Urgent residential and commercial roof repairs
Seasonal and O/R roof maintenance and inspection
Roofing Contractors Boston, MA | Solving tasks of any complexity
Our engineers have qualifications in designing roofs for any residential building. Regardless of the number of floors, roof area and house architecture. It can be projects for one-story, two or three-story houses. It can be flat roofs for built-in garages, sheds and outbuildings. It can be terraces and patios.
Large scale commercial roofs are supposed to be our core priority. Our experienced engineers and well-trained roofers know all the traits of installation of roofs of industrial buildings, malls, office buildings, hospitals, schools, etc.
We offer partial or complex renovation of old roofs. Our experts will make all the calculations, select appropriate materials and replace the old one with a modern long-lived analogue. We know how to fit your budget into your wishes.
If you want to have Boston roofing contractors emergency contact for urgent repair tasks, just write down our phone number. A team of equipped roofers will arrive and repair the damaged roof ASAP and at first call.
To add, we design and install roof engineering structures. For example, gutters, skylights, roof windows, roof stairs, banisters and so on. If you need to replace or repair them we are at your service.
Our company offers 'on request' and seasonal inspection of residential and commercial roofs.
Our roofers have all the certificates and permits to carry out mentioned tasks. We also have the appropriate insurance.
Interested in learning more about professional roofing services in Boston MA? Call us any time or write to us whenever you want.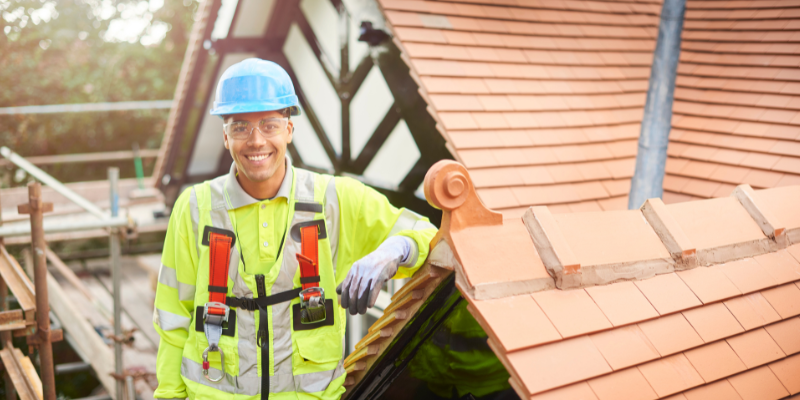 Wide choice of materials for flat roofs in Boston
ID Flat Roof is a roofing contractor in Boston MA that provides time-tested solutions as well as innovative approaches.
We work with the following US-manufactured materials:
Rubber roofs. This category includes EPDM, TPO, PVC. Every material has pros and cons. Long story short, almost all rubber roofs are flexible, water-tight, and quick to install, but not resistant to mechanical damage. We also offer energy-efficient rubber roof solutions.
Metal roofs. This category includes steel, aluminum, copper roofs. Metal roofs are more durable than membranes and have a service life of 50+ years. To add, copper sheet or tile roofing is believed to be a premium material for luxury real estate in Boston.
Asphalt shingles (and its 'older brother' – modified bitumen). These are traditional roofing materials. Boston residents can find them on commercial buildings built 30-50 years ago.
BUR. Despite the fact that BUR technology is quite old, it can still be seen in our city. Some roofing contractors in Boston still use this old-school approach for buildings with reinforced roofing frames. We advise you to pay more attention to more modern options.
Note! Our company offers Boston residents not only common, but customized, innovative and exclusive solutions. For example, solar roofs, green roofs, premium slate roofs.
Find out the benefits of each material contacting our experts online or by phone. Let's talk about your roofing project and choose the best solution for it.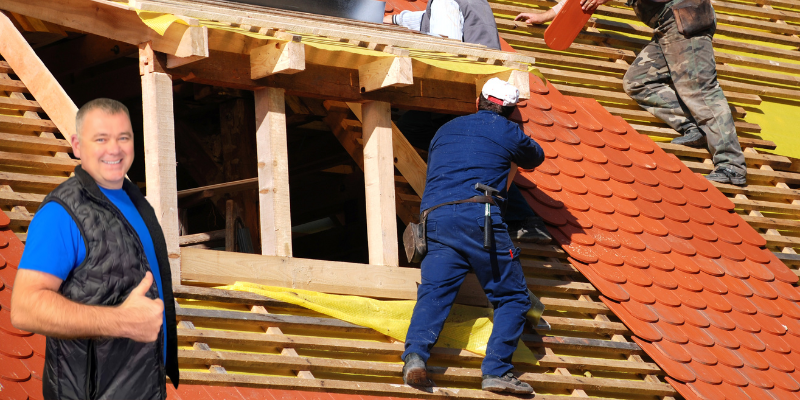 Completed projects, reviews and free estimates
We try our best to make the service comfortable and foolproof. We will provide you with all information and consultations.
Free estimate. For you to plan your budget, we are ready to make a free estimate. The estimate will include a list of planned tasks to do, as well as the cost of materials and work. We do not recommend cooperating with those roofing contractors in Boston who do not draw up an estimate and contract.

We are interested in clear and fair cooperation. Call or email us to request a free estimate. Feel free to ask any questions.
Use our Roof Calculator
Guarantees for service and materials. For most works and materials we give a long-term guarantee. We offer a lifetime warranty on some materials.
Reviews and completed projects. Finally, to choose a roofing company in Boston MA, look at photos of completed projects and customer reviews. We had dozens of them. Our projects and customer testimonials are available on the official ID Flat Roof website.
Please call +1 978 3813838 for a FREE phone consultation or Request an Estimate Today
Do you want the roof in your house to be durable and protect you from weather fluctuations? Be sure that it is easy when you apply for the services of an experienced roofer in Melrose…
The matter of choice among roofing contractors in Lenox, MA often becomes a real headache for homeowners. There are lots of factors that impact the quality of roofing services provided…
What People Say about ID Flat Roof