About Us
---
ID Flat Roof, corp is a trained and certified installer of the industry's best products for flat and low pitched roofs – IB Roof Systems.
IB Roof Systems roofing products include PVC membrane solutions for roofing, decks, green roofs and solar power integration and are backed by a manufacturer's lifetime warranty. An industry leader since 1978, IB Roof Systems is proud to boast that in their 35 years in business they have never had a materials failure.
Our primary goal at ID Flat Roof, Inc. is to provide the highest quality workmanship with minimum costs to the property owner, which is why we work only with the most technologically advanced materials on the market, building roofs that will never leak and last for decades. In addition to the lifetime materials warranty, we provide a 10-year workmanship warranty that is longer than most contractors provide.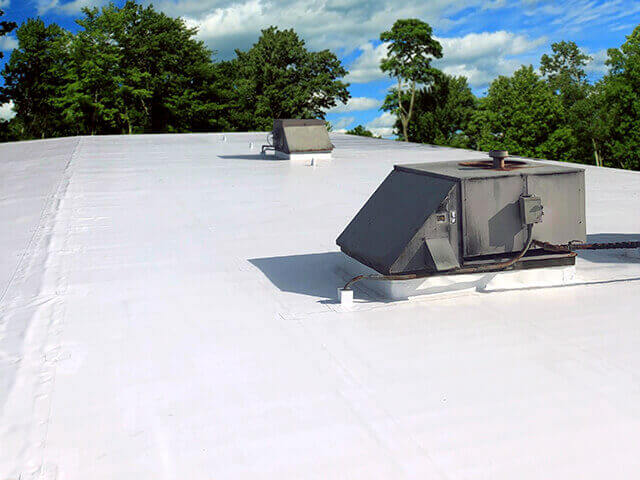 If you want to make your next flat or low-sloped roof your LAST flat or low-sloped roof, call us today and let us provide you with THE final solution to your flat or low-sloped roof or deck problems. ID Flat Roof, Inc. is the LAST roofing contractor you'll ever need, guaranteed.
Please Request a FREE Estimate Today here for your flat or low-sloped roofing or deck project.
Our standard rate for a rubber roof, PVC roof and other types of roof repair is $550 and includes the roof inspection, leakage inspection, and up to an hour and a half of repair work with all materials included in the price.
If more damage is discovered during the repair than is expected and the repair requires more time, it is $195 per each additional hour.
If the repair is too big to be finished in one day or requires a lot of materials, a special price would be offered. Most of the roof repairs we perform do not require more than one visit and can be performed on the spot.
Please call (617) 299-0291 or fill out the estimate request form to schedule your roof repair.
---
Please call +1 (617) 299-0291 for a FREE phone consultation or Request an Estimate Today
---
Visit idconstructioncompany.com for all your other repairs and renovations!
---