Roofing Services
Everyone dreams about a comfortable and cozy house to live in. Our company provides a full range of qualitative roofing services in Massachusetts to transform your residential premises into ideal ones. Leaking or expired in lifetime rooftops are dangerous not only for your exterior but for the interior and integrity of indoor constructional elements.
Count on our professional approach when it comes to roof renovations, replacement, and repairs. ID Flat Roof is a reliable company with affordable prices and modern techniques that differ us from other local roofing contractors in Massachusetts.
Our main office is located in Boston but our experienced roof installers work throughout MA. That is why citizens of Newton, Boston, Concord, Quincy, Bedford, and other areas can entrust their roofing projects to the ID Flat Roof dedicated team.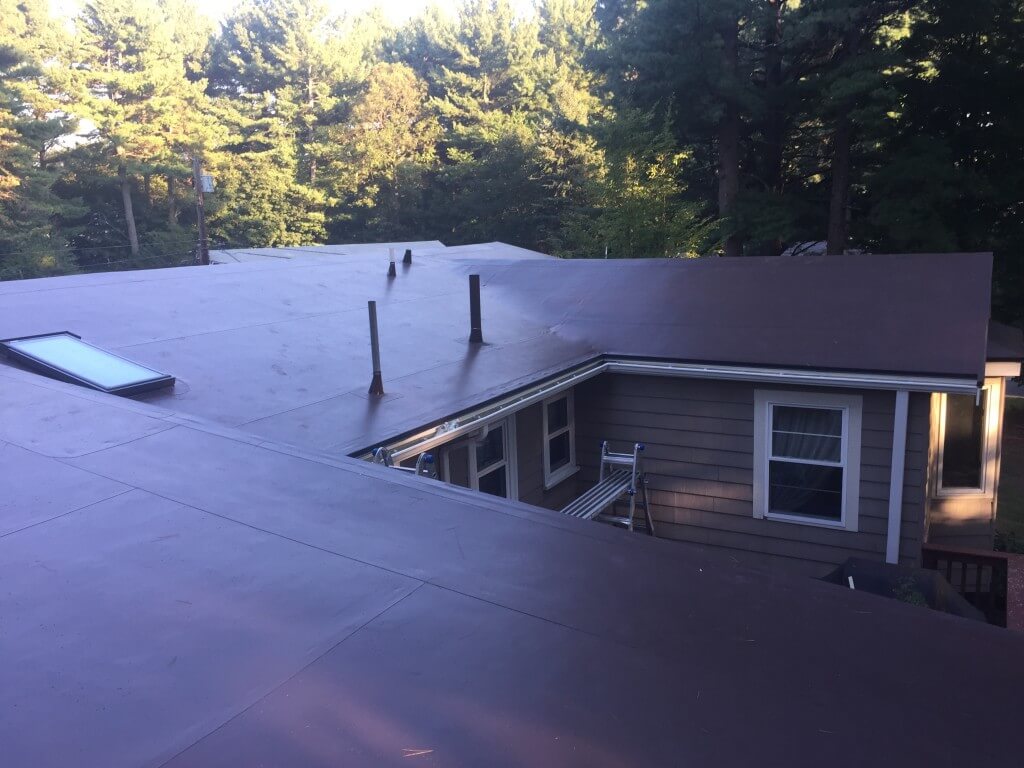 Our standard rate for a rubber or PVC roof repair is $495 and includes the roof inspection, leakage inspection and up to an hour and a half of repair work with all materials included in the price.
If more damage is discovered during the repair than is expected and the repair requires more time, it is $195 per additional hour. If the repair is too big to be finished in one day or requires a lot of materials, a special price would be offered. Most of the roof repairs we perform do not require more than one visit and can be performed on the spot.
Call Now (617) 299-0291 or fill out the estimate request form to schedule your roof repair.
ID Flat Roofing Services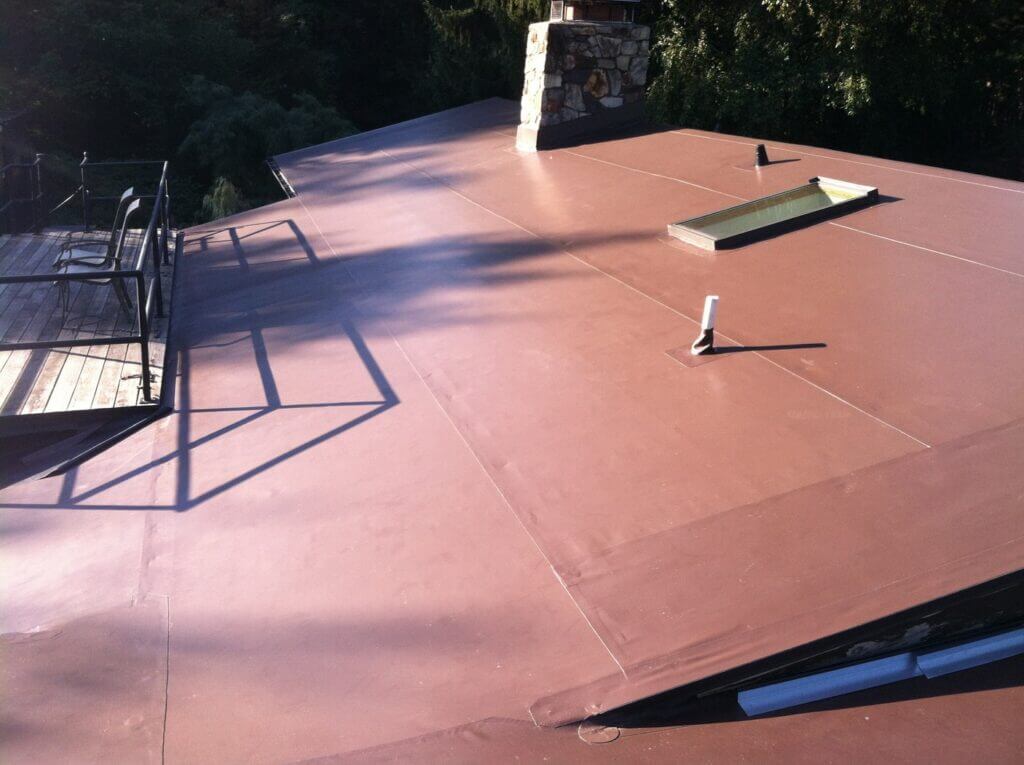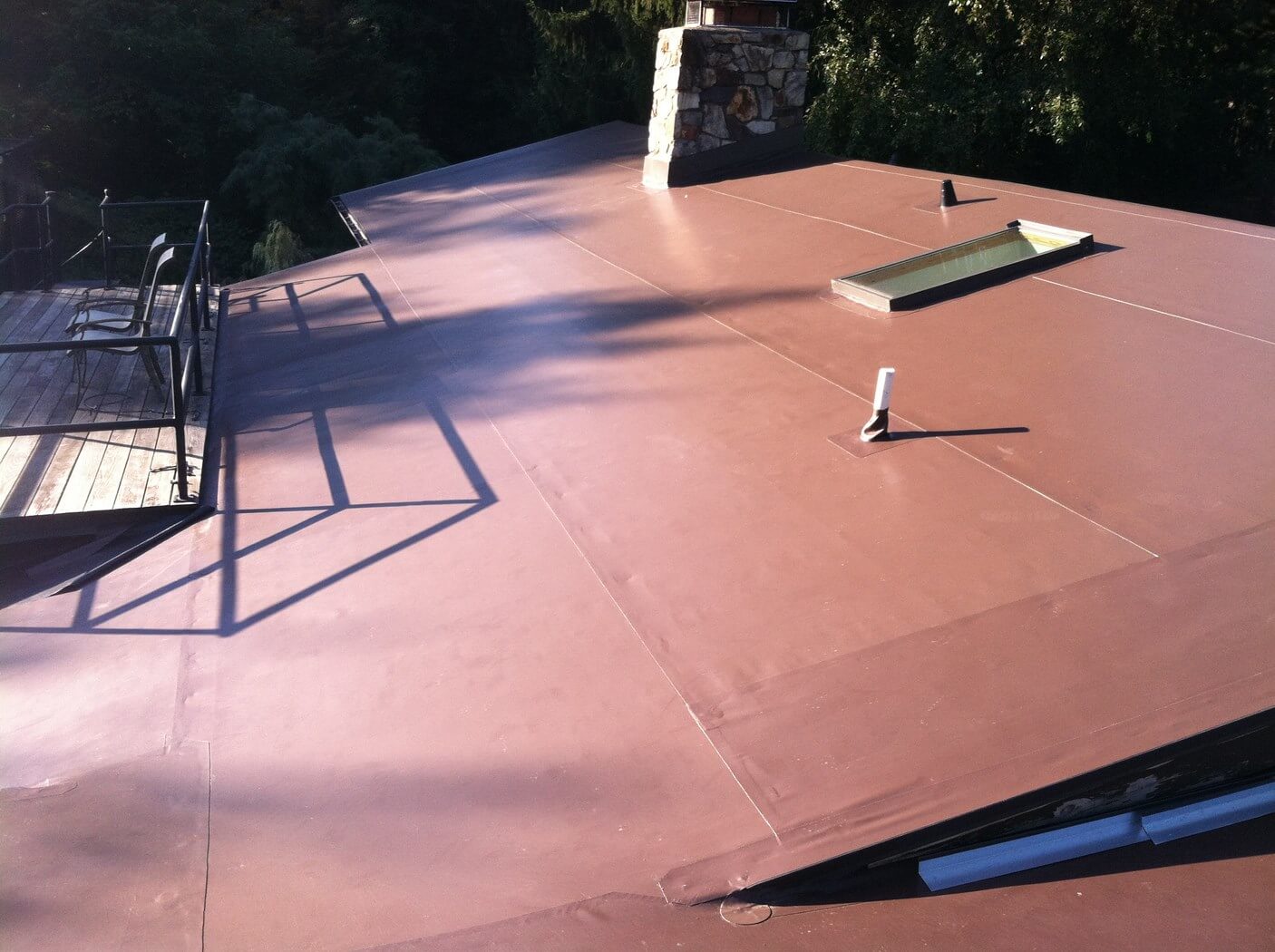 We give full rein to our customers when it comes to available solutions. Our roofing services provide residential and commercial roof repair, replacement of existing rooftops with modern material, and other renovations to make the building absolutely protected from external factors like harsh weather conditions and fully customized at the same time.
Our crew of experts makes a specialty of flat roof improvements and restorations. Additionally, our company is an official representative of the leading constructional material provider — Roof Systems.
Having worked in the building industry for about 21 years, ID Flat Roof got a license for the installation of PVC membranes for rubber and other existing roofs to transform them into the most innovative and sustainable ones. We guarantee a 10-year workmanship warranty. Single-ply polyester reinforced PVC membranes can be installed on any existing roof and prolong the term of its exploitation.
Roofing Services: Repair and Replacement
We are your trustworthy roofers to opt for any professional roof renovations. Our installers can replace your existing outdated rooftop with PVC membranes or other solid material with high weather and load resistance properties.
While keeping track of innovations, we do not forget about traditional solutions for commercial and residential housetops. Our customers can place the roofing services: metal, rubber, copper roof repairs and replacement of these coverages or other ones.
It is worth noting that the selection of PVC-membrane technology with seamless hot-air welding technique of implementation allows homeowners to complement their flat and low-pitched rooftops with dancing decks, green roofing, solar panels, etc. If you are interested in new-day roofing construction in MA, contact ID Flat Roof managers.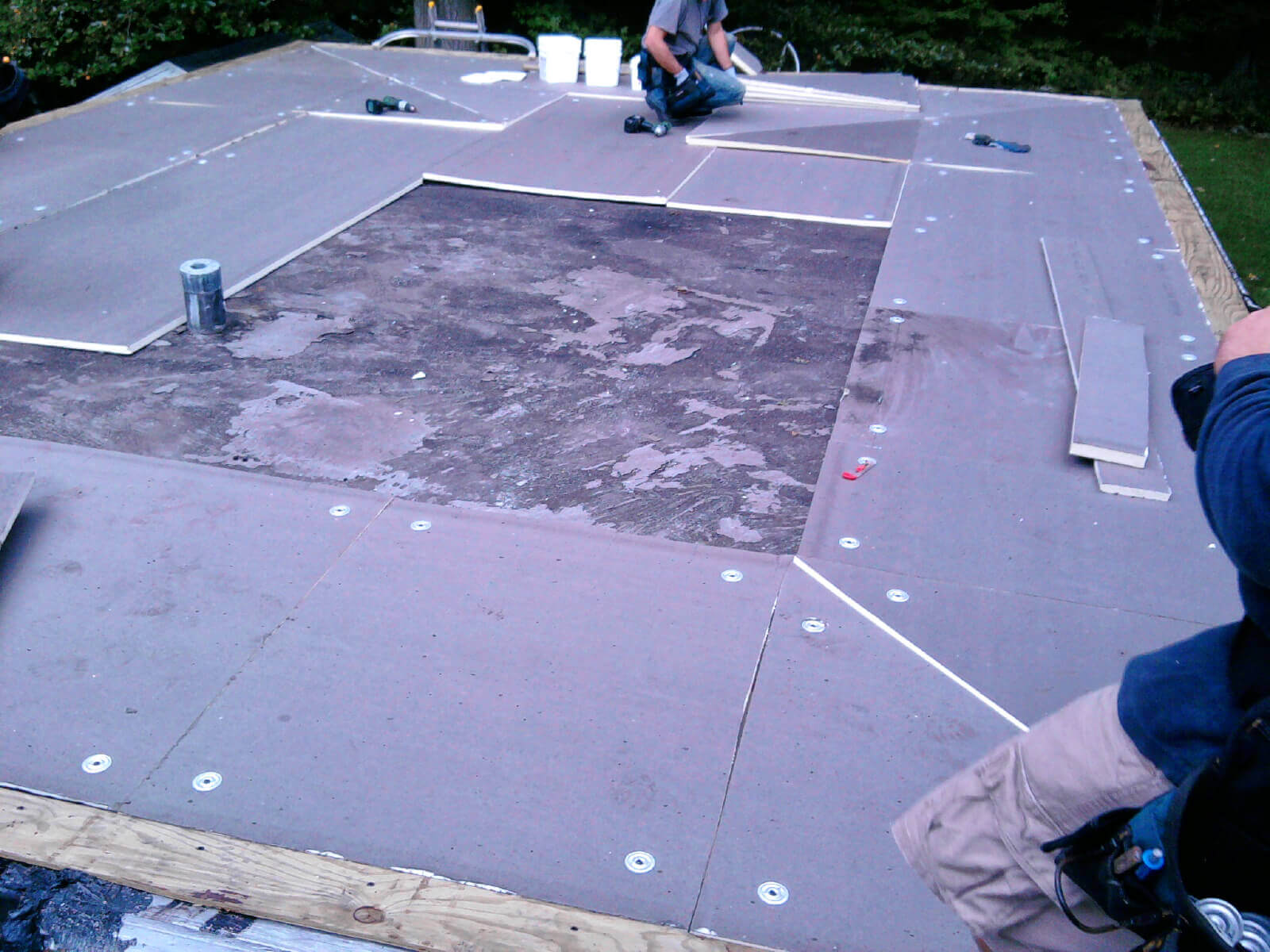 Our consultants will:
Answer all your questions;
Provide helpful recommendations;
Schedule the visit of our crew of roofers for surface inspection;
Offer a free quote according to the individual specifications of your project.
Roofing Services: Insulation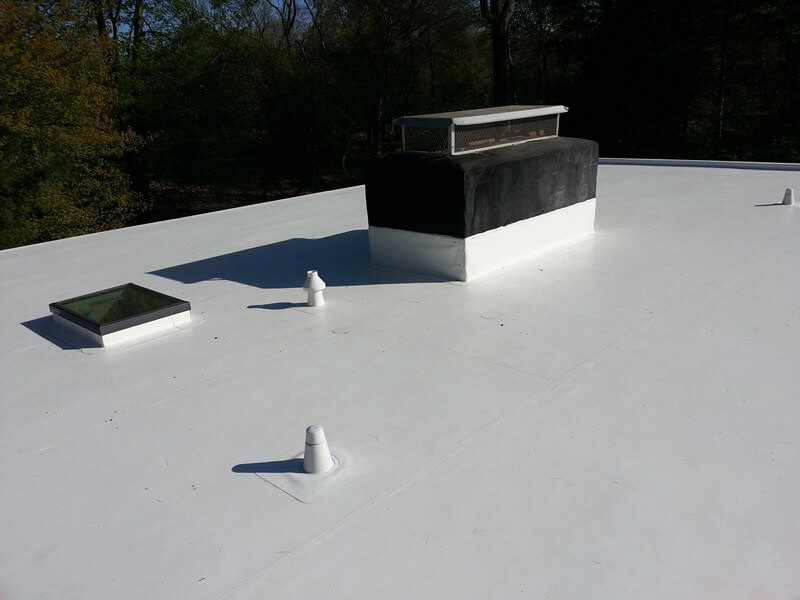 Cold-proofing materials are essential for exterior constructional parts to protect the whole house from temperature bouncing, wet weather, rains and snowfalls, severe winds, and other external factors. Roof-based insulation is the most optimal solution for MA regions with rainy autumns, snowy winters, and stormy springs.
A flat roof structure is the best one to implement any type of insulants. By the way, PVC membranes installed over the existing housetop can serve as additional protection against loads and ever-changing weather. Call us now to discuss about roofing services and your project in the context of roofing insulation!
ID Flat Roof will assist you with redoing a flat roof and undertaking other exterior restoration works required for your comfort. This is included in our standard roofing services.
---
Call Now +1 (617) 299-0291 for a FREE phone consultation or Request an Estimate Today
---