Flat Roof Repair and Replacement
Flat roofs based on PVC membranes are an excellent choice for a modern house. This material is lightweight, strong, eco-friendly, and durable. But there are cases when your rooftop needs repair and it is important to choose a reliable roofing construction company.
Our Service
Roofing services of our company use a special deckshield material which is energy efficient, durable, waterproof, and lightweight. Such a covering will be an excellent solution for additional outbuildings such as a carport, patio, veranda, etc. This roofing product is based on a PVC membrane which is used to cover residential and commercial buildings with flat roofs. We give a 10-year guarantee because we are confident in the quality of our operation.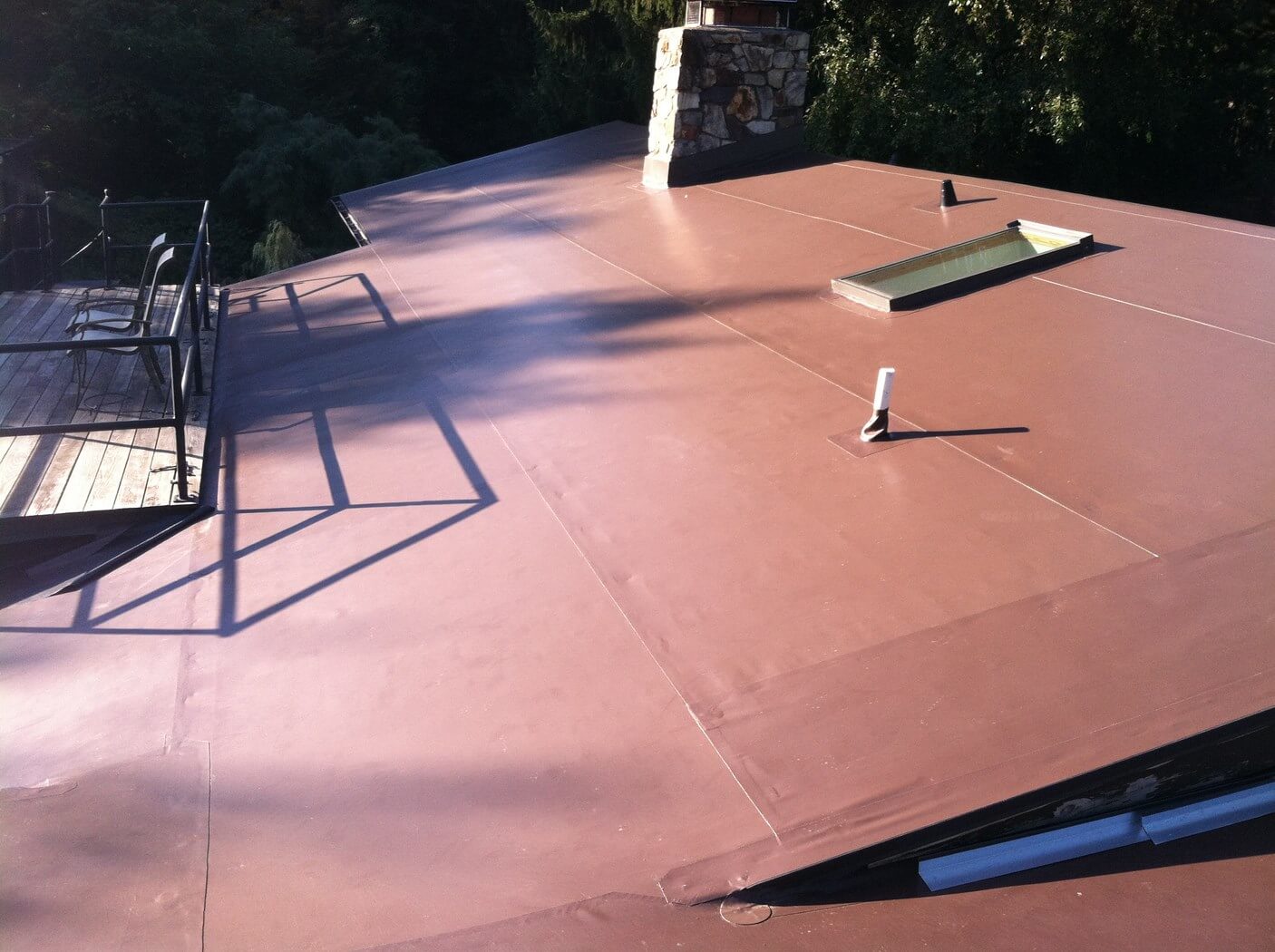 Analysis for Repair or Replacement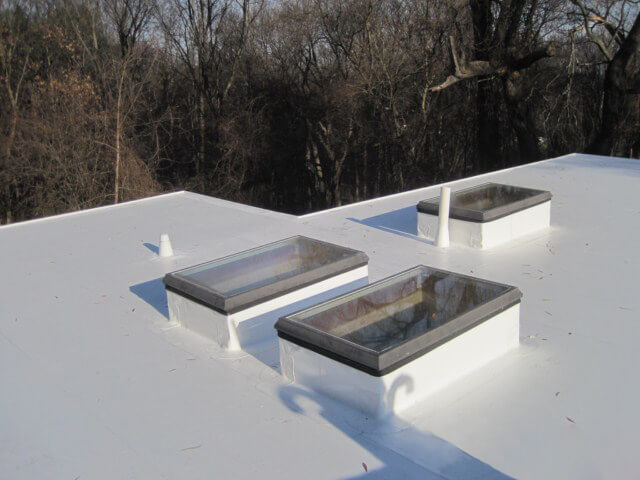 Some housetop damages could be identified visually then roof repair specialists draw up a detailed work plan. If the coating requires renovation, then we use the necessary equipment to eliminate any malfunctions. If the exciting rooftop cannot be repaired, our experts replace the necessary parts. Most often, any defect can be fixed. Replacement is required only if the covering material has expired.
Our experienced contractors find the following signs of housetop breakage and take the necessary measures to eliminate them:
✔ Waterproofing is swollen, raised, or missing;
✔ The rooftop membrane is cracked or blistered;
✔ Liquid accumulates in certain places, forming puddles;
✔ The appearance of potholes, punctures, tears, or dents on the sheets after impacts.
Our flat roof specialists consider all damage options for these types of house coverings because lower quality roof materials installed earlier can break. It can be other breakages: temperature drops, strong winds, incorrect observance of operating rules, and more. No need to wait if you notice signs of breakage on your flat housetop surface. If you do not fix the defect timely, you may get more complex problems later, and it will also be more costly.
Step-by-Step Repair and Replacement
Renovation work is more voluminous because it is important to preserve the material and fix the damage. But the metal and plastic roof can be easily replaced with an EDM rubber roof with PVC membranes. The ID Flat Roof contractor gives a guarantee for the durability of such material so you forget about roof problems.
Our roof repair service is always about removing the damaged sheet, cleaning all holes, removing the old base, installing new insulation, and a new PVC membrane placement on the top. Then, our team uses hot air welding to seal all joints. If the problem was the accumulation of water, then we carefully analyze the surface to remove any slopes and depressions, after checking the gutters.
If you need a proven flat roof repair company then you can trust our experts. Leave a request and we fix any type of breakage in the shortest possible time.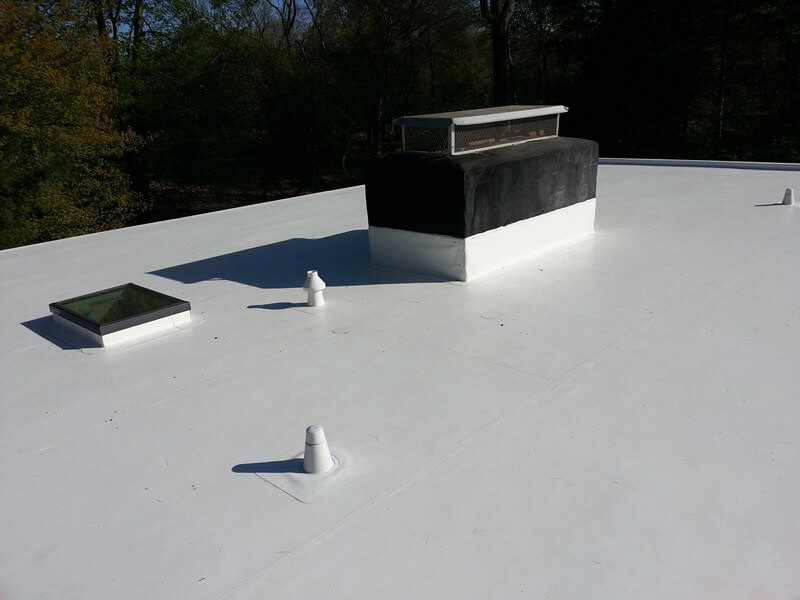 Our standard rate for a rubber roof, PVC roof and other types of roof repair is $495 and includes the roof inspection, leakage inspection, and up to an hour and a half of repair work with all materials included in the price.
If more damage is discovered during the repair than is expected and the repair requires more time, it is $195 per additional hour.
If the repair is too big to be finished in one day or requires a lot of materials, a special price would be offered. Most of the roof repairs we perform do not require more than one visit and can be performed on the spot.
---
Please call +1 (617) 299-0291 for a FREE phone consultation or Request an Estimate Today
---