PVC Roof Repair
We offer various flat roof repairs in Massachusetts – including rubber and PVC Roof Repairs.
Property owners must address roof damages in time because even small quantities of water will get into a roof crack regularly. Over time, small leaks can lead to extensive damage to a roof deck and rafters beneath it, resulting in a much pricier repair.
Usually, most PVC and rubber can be patched or repaired before they face replacement. For a relatively small cost, you can extend your roof's life and prevent further leaking until a new roof system installation.
We use only the best quality materials for our roof repairs: Peel and Stick rubber for EPDM rubber roofs and PVC membrane for PVC roofs like Trocal, Sarnafil, etc.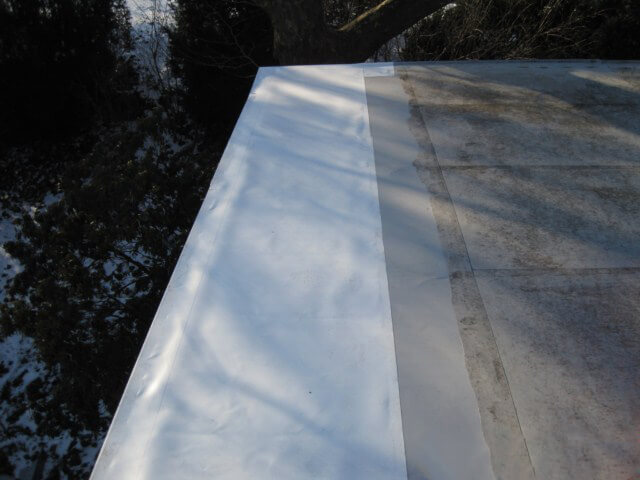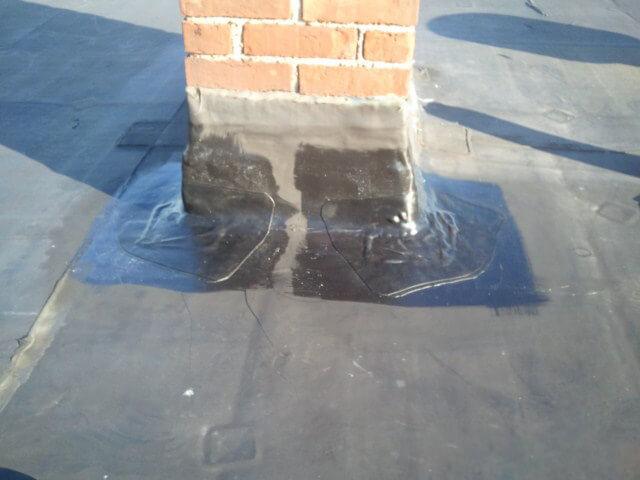 Our standard rate for rubber, PVC roof repair, and other types of roof repair is $495. It includes the roof inspection, leakage inspection, and up to an hour and a half of repair work, with all materials included in the price.
If more damage is discovered during the repair than is expected and the repair requires more time, it is $195 per additional hour.
If the repair is too big for us to finish in one day or requires a lot of materials, we offer a special price. We perform most of the roof repairs in one visit on the spot.
Fill out the estimate request form to schedule your roof repair.