Wood Deck Repair and Maintenance Tips for Homes in Boston, Massachusetts
Wood decks are elegant and long-lasting — but they require maintenance. Over time, you'll inevitably notice the signs of wear and tear. To eliminate them, it would be more reasonable to rely on the services of experienced deck contractors than do everything with your own hands. However, you might be able to carry out some part of the decking repair yourself, using only the basic tools you most likely have in your garage. Glance through this text to discover how to cope with damaged boards, wood rot, and other types of wood deck repair!
Conduct an Annual Inspection for Wood Deck Repair
Every year, thoroughly inspect your deck construction to detect any potential issues. It's better to do so before the start of the warm season so that you have enough time to fix the problems in advance.
Provide Lighting
If you have a wood deck that needs repair, consider installing low-voltage lighting systems. Deck designers recommend this option as it creates a beautiful ambiance and helps you detect any issues before they become too costly to fix. By strategically placing lights around your deck, you can enjoy a magical atmosphere while also ensuring the safety of your deck.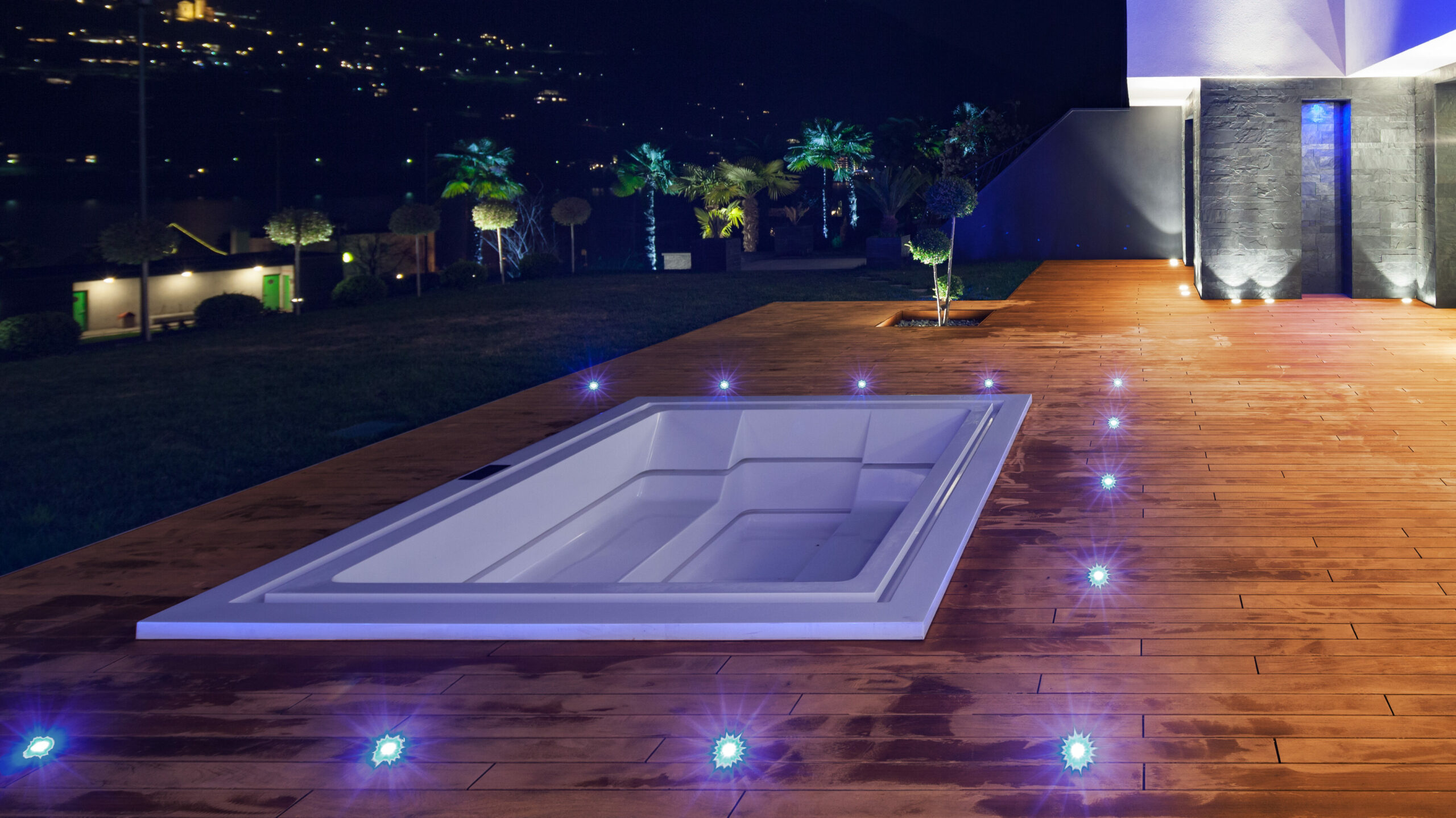 Update the Finish for Wood Deck Repair
Start with pressure washing. Then, remove the flaking stain. Wash the deck and let it dry for a few days. Ensure no one visits the deck these days to avoid bringing new layers of dirt to it. Finally, apply new layers of stain. Solid products last longer — but you'll have to strip them off to apply fresh ones. Their penetrating counterparts don't require stripping off — but be ready to refresh the coating more frequently than if you opt for a solid stain.
ATTENTION: Don't let the rain pour down on your fresh stain. Check the weather forecast to make sure you have several sunny days ahead of you to allow the stain to dry.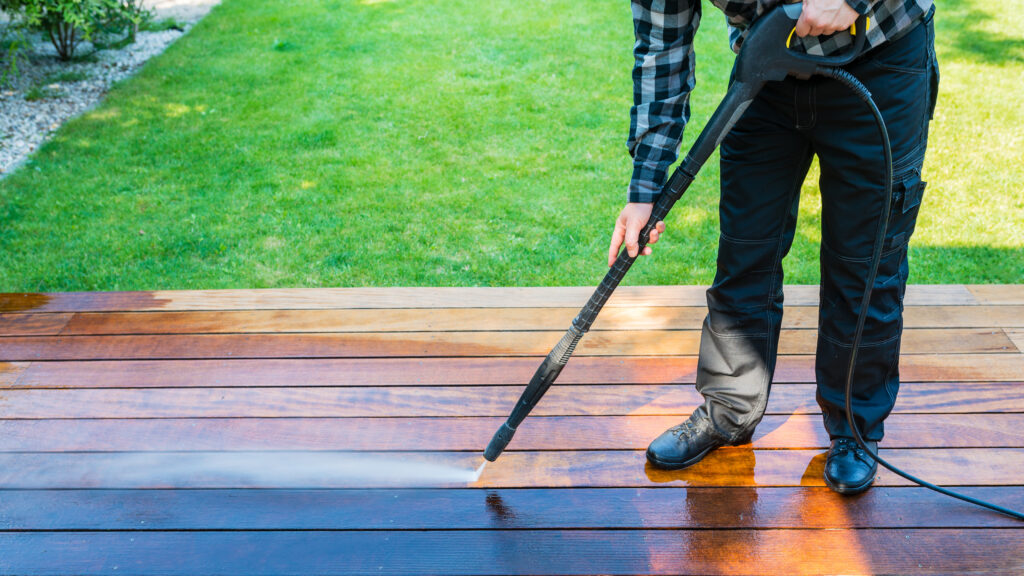 Replace Only Those Boards That Genuinely Require It
If a board looks old, it doesn't mean it's in a dilapidated condition. Maybe, it will be able to serve you for decades. To refresh its exterior, it might be enough to restore its coating. If you aren't sure how to tell strong boards from rotten ones, consult skilled wood deck builders.
Consider Tougher Decking
Until recently, a composite decking material would be the first option to come to your mind. It consists of natural wood with polymers added to it.
Today, shelled or capped boards provide an intelligent alternative. They look more impressive due to meticulously imitating the texture of the natural wood. They're more durable and it's easier to clean them.
Don't Let the Water Accumulate on Your Deck
If you have a wood deck that needs repair, it's important to address the issue as soon as possible. One way to extend the lifespan of your construction is to install a drainage system. Ensure that the water from the gutter does not drip down onto the space beneath the deck. This area can be transformed into a comfortable summer kitchen, outdoor living room, or a jacuzzi with a wet bar. It's an ideal spot for relaxation and socialization, so take advantage of this opportunity.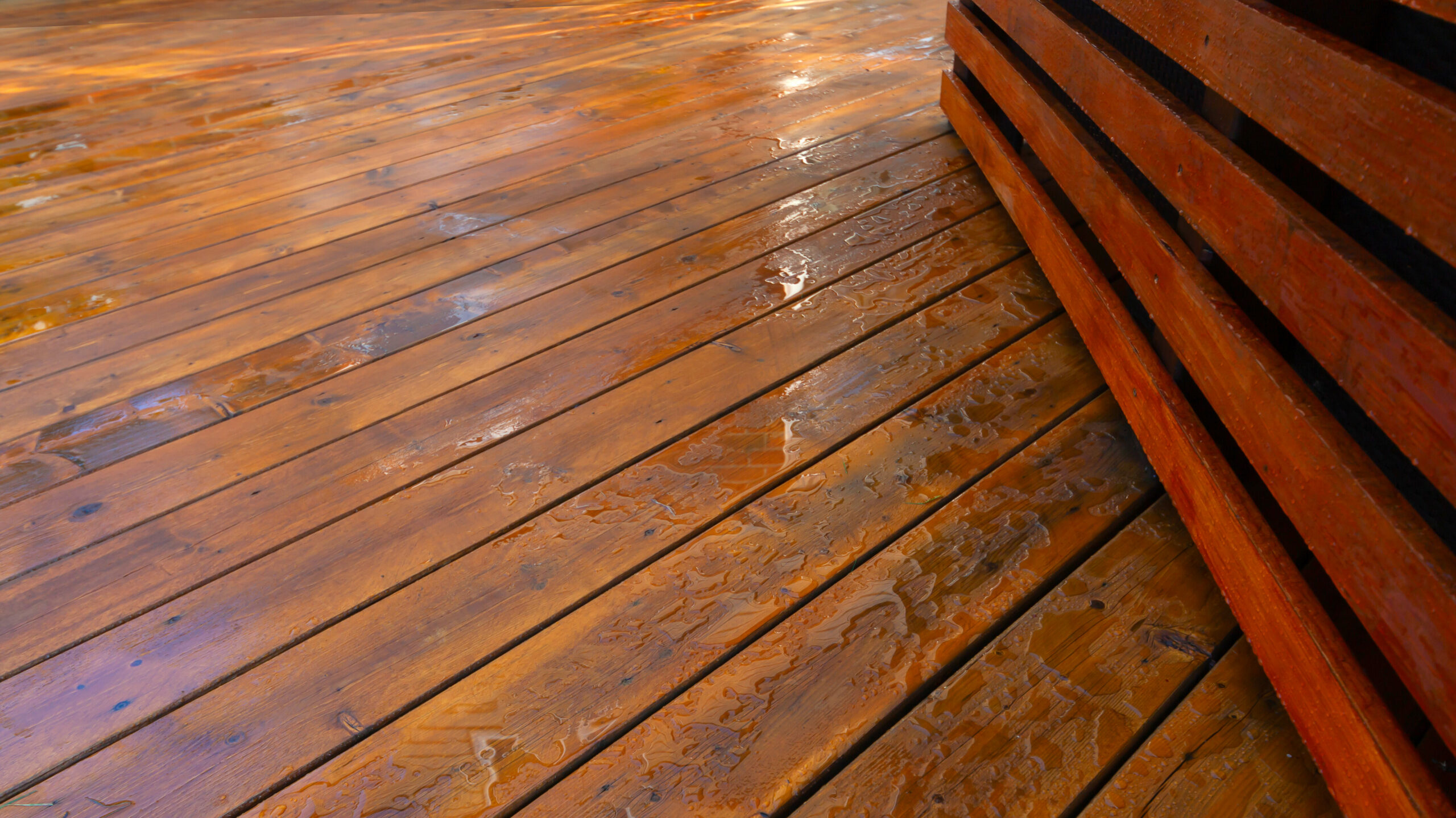 ATTENTION: One of the possible variants to keep your underdeck area dry is to make the decking run perpendicular to the house. Create a slope to carry the water away.
Use Flashing Tape to Prevent Your Deck from Rotting
Rains are not that rare in Boston, Massachusetts. When exposed to elements, pressure-treated lumber begins to rot. Water accumulates between the boards and in the holes where deck screws and nails used to be. Such holes can be left after resurfacing an old deck frame.
To protect the flooring, purchase flashing tape from covering holes and cracks. White and silver tape might not be the best choice because they create an undesirable color contrast. No matter how carefully you place the tape, it won't remain entirely invisible. Black tape should be ideal because it effortlessly blends with the wooden background.
Opt for Engineered Lumber for Wood Deck Repair
When building or repairing a wood deck, it's important to consider using stronger and more rigid materials for the deck frame if your budget allows. This can help reduce the number of footings and posts needed, making for a more efficient and cost-effective build. If you need wood deck repair, consult a professional to ensure that all necessary repairs are made safely and effectively.
Benefit from Deck Board Spacers
When carrying out replacement deck boards, you probably want to create uniform gaps between the boards. Spacers come in handy for this purpose. They're available in various sizes but the large ones are the most user-friendly. First, they will be unlikely to slip down between the boards. Second, it's easier to grab them with your fingers. Third, you'll notice them from a distance and won't trip over them accidentally.
Don't Miss Our Latest Articles on Roof Decking
Stiffen the Railings
If you have a wood deck that needs repair, one issue you may encounter is an unstable railing. This can be a safety hazard, especially if you have a large family or like to entertain guests. One solution to this problem is to install blocking, which can make the structure more secure. Don't hesitate to contact a professional for help with your wood deck repair needs.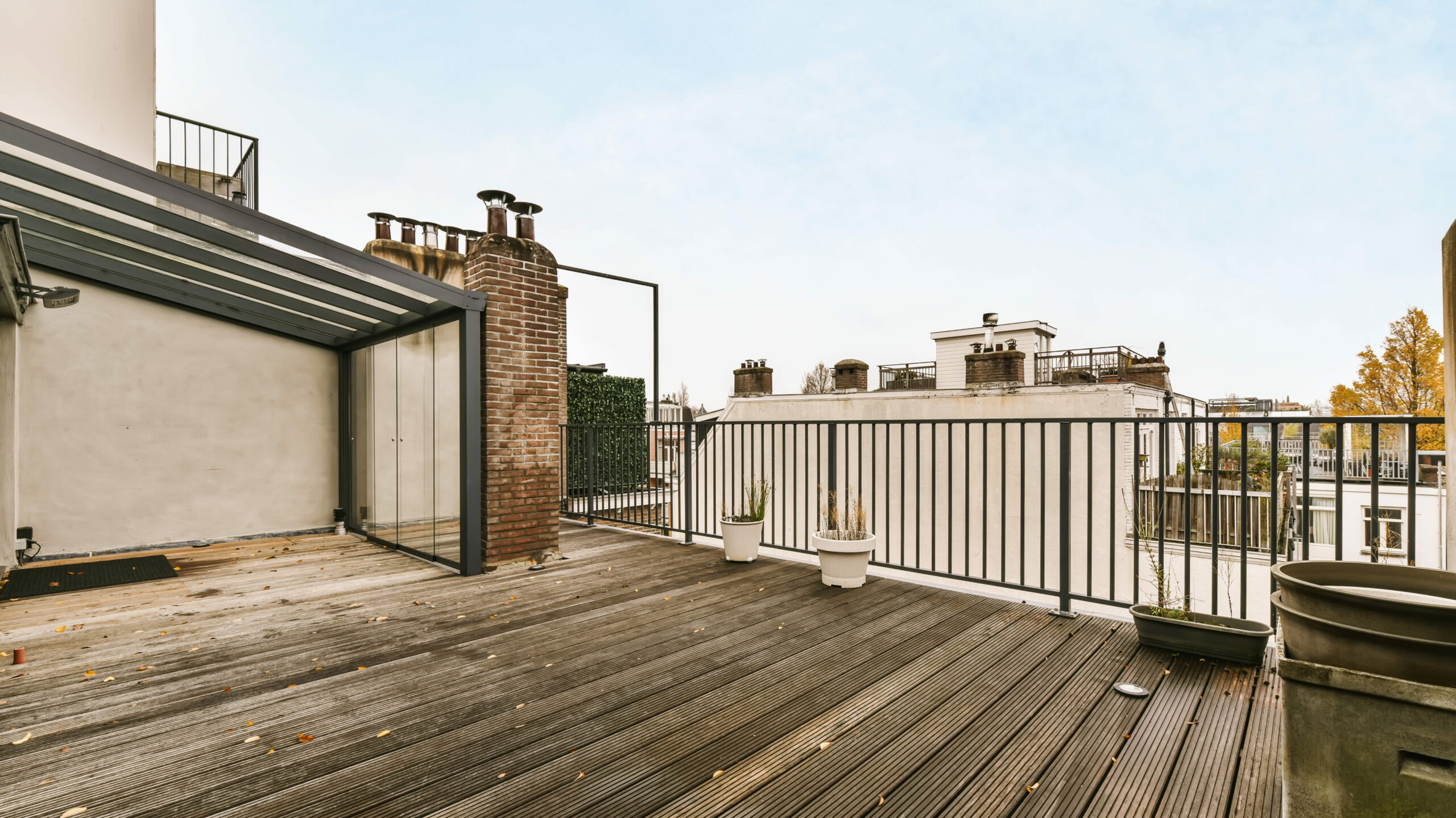 Enhance Board End Appearance in Wood Deck Repair
A ledger board itself may look nice — but its end might not be aesthetically pleasing. To hide the ends, install a perimeter board around the outside edges of the deck. The color of this deck can be the same as the main color of your flooring — or contrasting with it. The key drawback of this solution is the investment that it requires. To support the perimeter board, you should install extra framing underneath.
Avoid Putting Too-Heavy Objects on the Deck
Invite building experts to analyze your deck's strength and its underlying structure. Install a pergola or a gazebo if they can withstand a solid load. Otherwise, opt for lighter structures like canvas or umbrellas to provide shade.
Invite Professional Cleaners Once or Twice Per Year
Deck cleaners are indispensable before and after the warm season. If your budget is limited, choose only one of these options. Cleaning the deck requires more effort than wiping the dust in your living room. In the open, dirt tends to penetrate the surfaces much more intensely. A team of professionals will bring effective cleaning substances with them as well as tools that you might lack.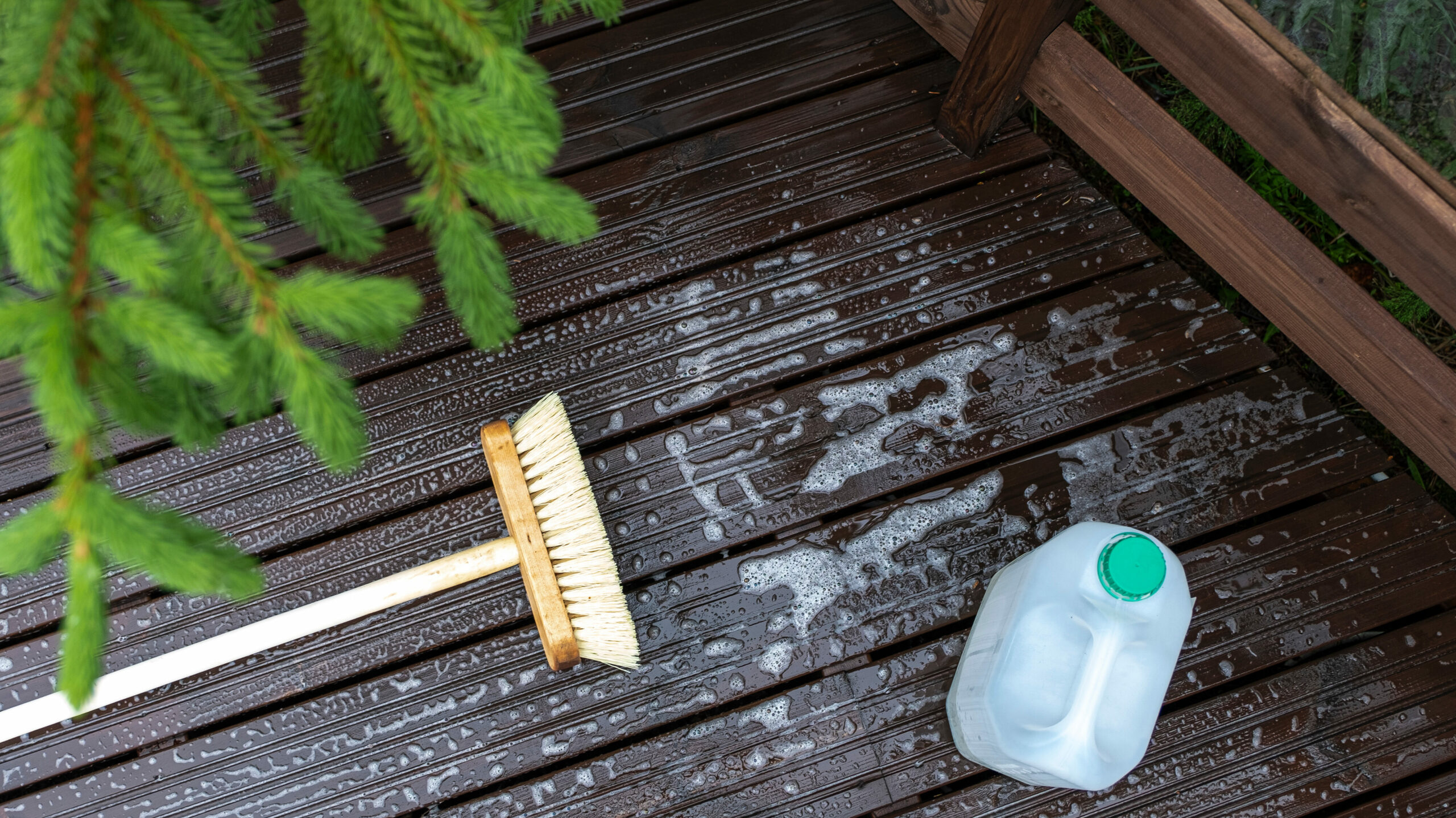 Make the Most of the Deck Space of Your House in Boston, Massachusetts!
If you already have a wood deck that needs repair, don't hesitate to hire a professional to take care of it. A damaged deck can be hazardous and decrease your home's value. Look for a reputable contractor who specializes in wood deck repair, and make sure they use high-quality materials to ensure the longevity of your deck.