PVC Membrane Flat Roof
Choosing a reliable roofing construction company guarantees high-quality and efficient work. Installing a good home covering is just as crucial as providing stability, warmth, and comfort to your home or commercial building.
The specialists of our company have been working in the field of construction for more than 20 years, so we carry out any operation on installation, replacement, reconstruction, and repair of housetops efficiently and quickly.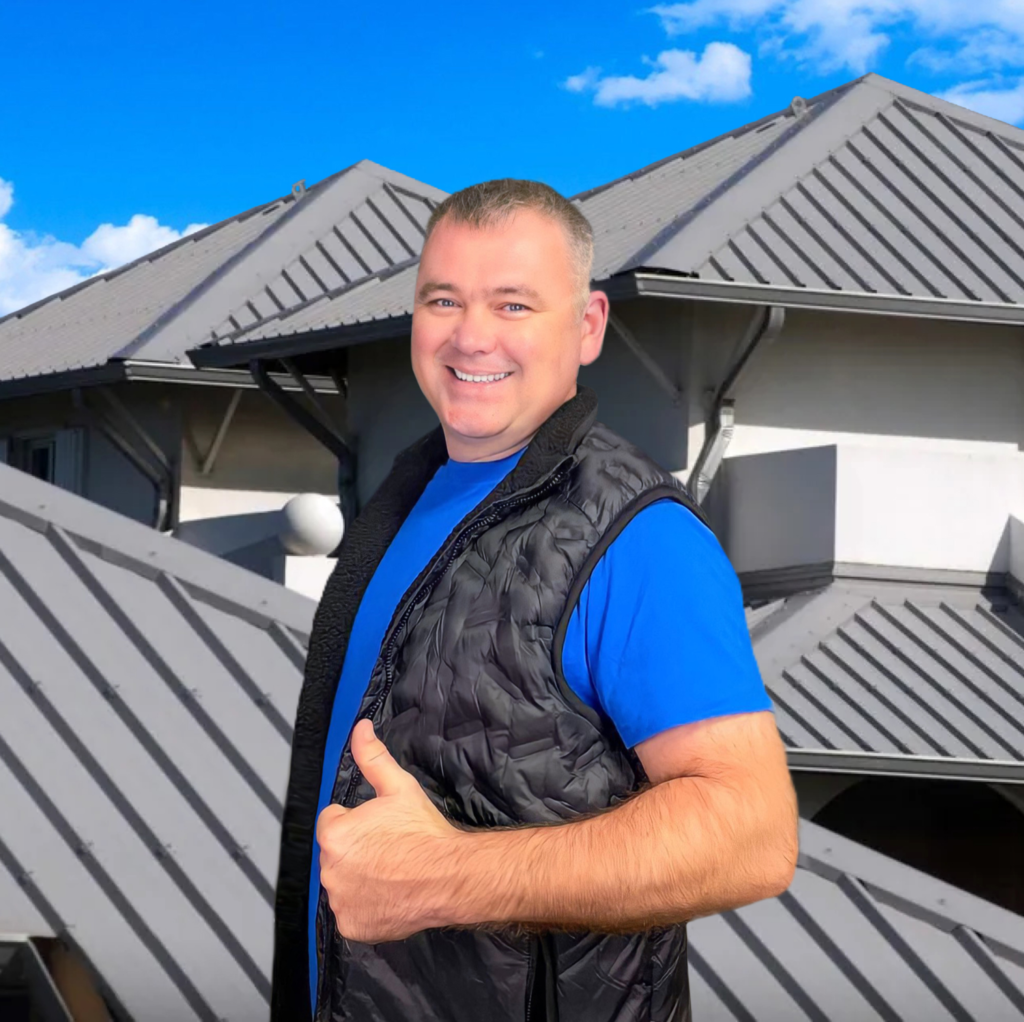 Our Services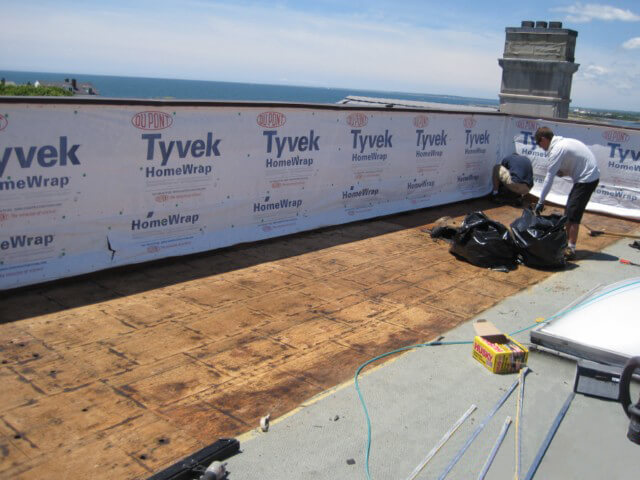 Our flat roof experts will assess the scope of the work and provide a detailed plan to follow the contract with the client. We use modern PVC membrane material. Swiss equipment we exploit for installation and renovation works allows us to join the membranes with hot welding. Each construction element has a tough film on top to protect the surface from weathering.
This contemporary raw material makes the covering of a house sturdy and durable. You can add a green area, solar panels, dance decks, and more to the surface. We provide roofing company services in Brookline, Newton, Concord, Salisbury, Salem, Northborough, Watertown, Norwood, Bedford, Lexington, Sudbury, Brighton, Allston, Chestnut Hill, Newburyport, Westwood, and other Massachusetts towns.
Eco-Friendly PVC Membrane Installation
We use the most modern material with high safety, energy efficiency, and environmental friendliness. Our roofing specialist will review the operation plan so that the team can proceed with the installation as soon as possible.
Only certain construction contractors use such material because the manufacturer provides it only after training and obtaining a license. Not all local roofing companies in Massachusetts offer such material.
Our experts have the necessary certification, license, and experience to install a housetop with PVC membrane for high or low buildings.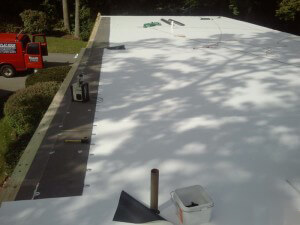 It's a good choice for many reasons:
✔ An energy-saving material.
✔ Long service life.
✔ The ability to add solar panels or a recreation area.
✔ 30 years warranty for commercial buildings.
✔ Lifetime warranty for residential premises.
✔ Chemical resistance.
✔ Good resistance to wind and fire.
✔ Resistance to moisture and dampness.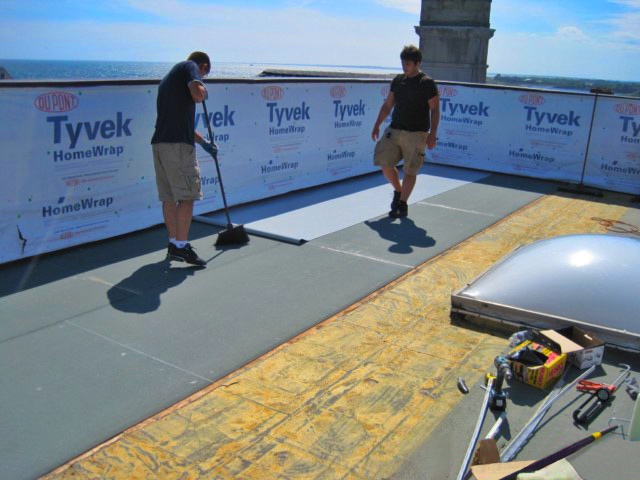 Correct Installation
For this type of housetop to have durability, installation must be done correctly. Our experts have extensive experience considering all the nuances of building a flat roof. We install a specific type of insulation board to reduce heat loss. Our professional roofers use a hot air welder instead of a torch to seal all seams. We install PVC membranes under the adhesive to extend their lifetime and durability.
Optional Renovations
Unlike chemical bonding, hot welding eliminates the risk of seams joining and delamination. Our technology creates a tight connection of PVC membranes making the coating durable and reliable, especially in regions with a lot of rainfall and strong winds. Flat roof cost from professional roofers of our company is available, and we do our job efficiently to reduce the risk of premature repair or replacement.
Other Services
The range of our services is quite broad because, for us, it is vital to please the client and perform any work on roof installation. Our experienced contractors provide quality insulation, replacement of the house covering, gutter systems, etc. Our services are affordable, and we will provide a complete estimate for free. Discuss your project with our manager to carry out any renovations and improvements — get a guaranteed result almost immediately with our dedicated team.
---
Please call +1 (617) 299-0291 for a FREE phone consultation or Request an Estimate Today
---