Roof Paint Guidance: Exploring the Types and Benefits of Roof Coatings
5
minutes
Needless to say, there are no parts in your house that are not important. However, the roof, particularly with the right application of roof paint, is responsible for the comfort of life, the safety of property, and even the life of the whole building. The roof must be maintained and inspected for leaks and damage to perform all the assigned tasks. Properly applying roof paint can also be vital in its repair and ongoing maintenance.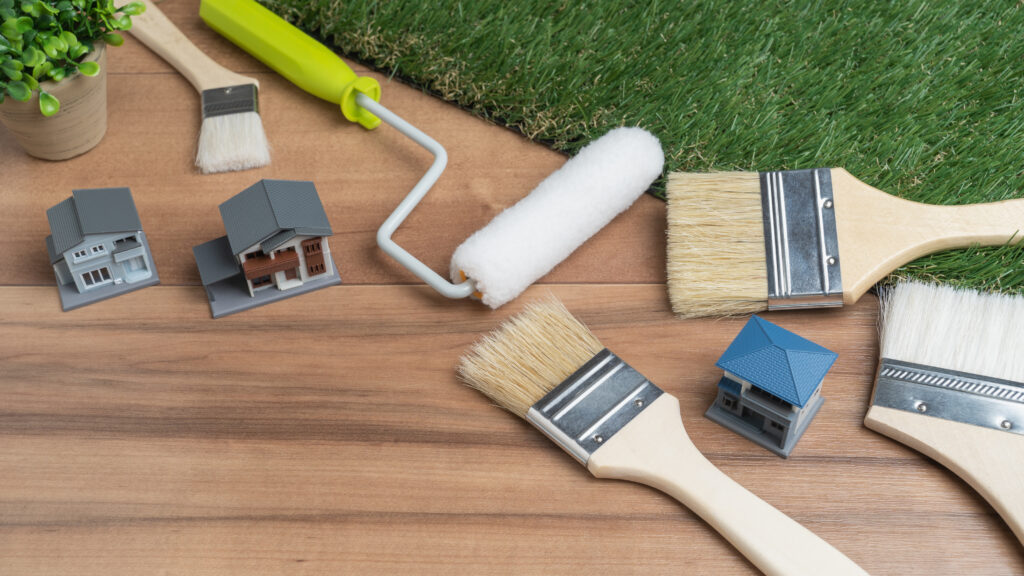 Another important aspect is to choose the right roof paint and reliably protect the roof surface against all sorts of negative factors.
Keep in Mind All Safety Rules and Regulations
Attention! Many roof paint coatings are extremely toxic during application and drying. Read the manufacturer's safety information (you'll find it on the paint box or in the manual), follow the safety guidelines, and wear protective gear if necessary.
Roof painting often takes place at potentially dangerous heights. Use safety equipment, and even better – entrust the task to professionals.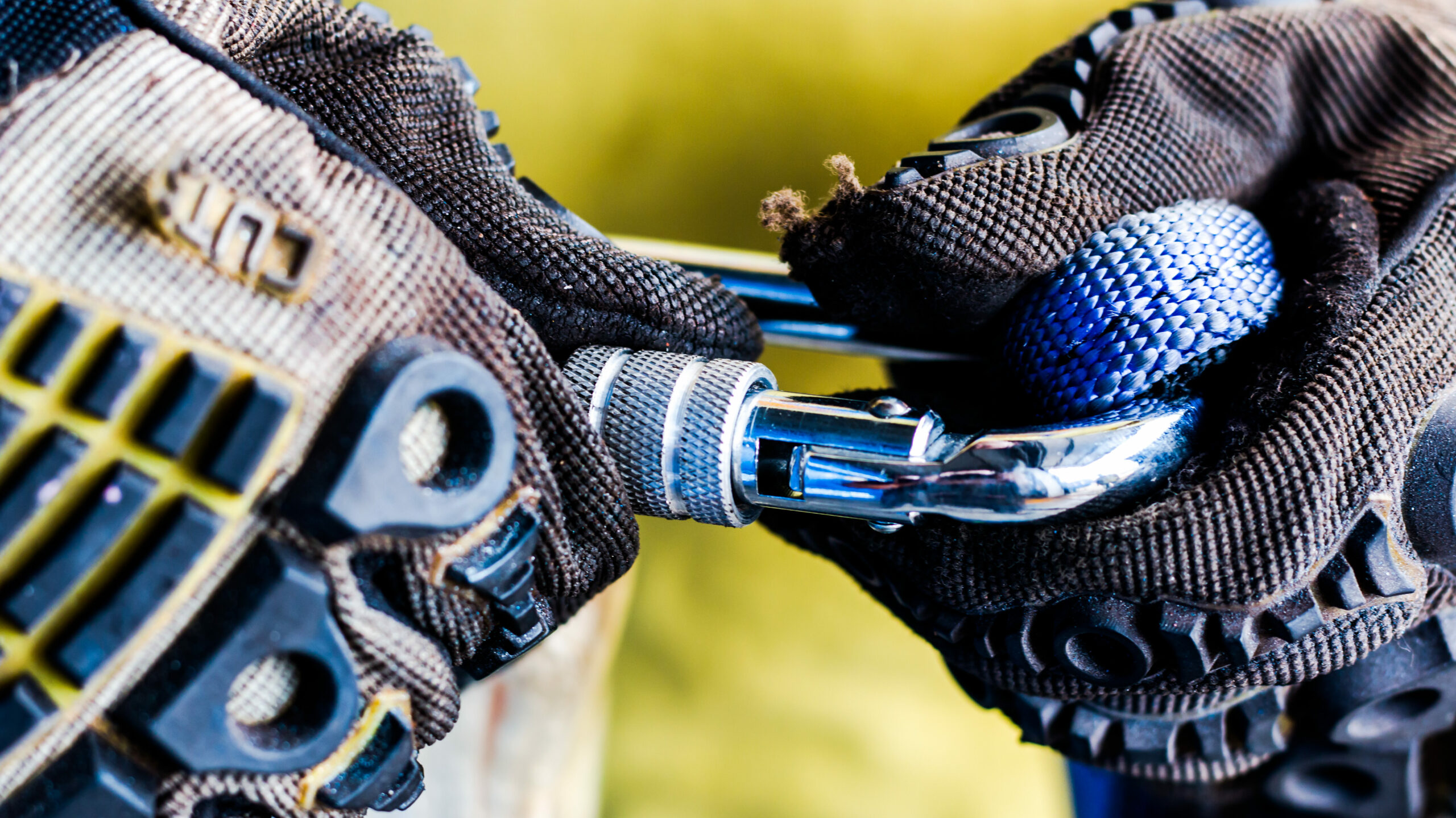 If you lack confidence in your skills, do not risk your health and delegate roof painting to a qualified contractor.
Why Should I Paint My Roof?
To increase the service life of the roof. There are no materials that last forever, but the life of a roof covering can be extended greatly if you protect it with the proper paint. With the proper coating, you can increase the life of your roof by 10-50 years, depending on the material.
To forget about leaks. Silicone-based roof coatings, as well as special primers, protect the roof from leaks.
To repair the roof easily. Painted roofs are less likely to need repairs and are easier to maintain. The smooth painted surface collects less debris and dust.
Protect roof materials against corrosion, decay, mold, and algae. Firstly, paint protects metal from corrosion. In addition, special coatings protect wooden surfaces from decay, mold, and fungus.
To protect the surface from moisture and salt-laden winds. Climatic conditions, especially on the coast, have an extremely negative impact on the service life of roofing materials. Special coatings will protect them.
To save money. White and light-colored roof coverings heat up less in summer, so you spend less energy on cooling rooms. In addition, there are special paints that reflect ultraviolet and protect the roof from exposure to sunlight.
To live in a beautiful house. With a huge range of roofing paints, you can find the shade that best suits your home's exterior and curb appeal.
To increase the market value of real estate. A painted roof will look new for decades. As experienced realtors note, houses with professionally painted roofs cost more.
What Kind of Roofs Are You Going to Paint?
Each material has its own 'best' type of suitable roof paint. Consult qualified roofers who can help you choose the suitable paint.
Metal roofing (except copper). A corrugated or listed metal roof with standing seams needs protection from corrosion, rain, snow, and salt-landed winds. So you'd better paint a metal roof as soon as possible.
Cedar and other wood shingles. Even durable wood is prone to decay and the appearance of fungi and mold. You should use special paints to protect against negative factors.
Concrete tiles suffer from UV rays and temperature differences during the off-season.
It will not be superfluous to note that some roofs are not recommended to be painted. For example, asphalt shingles. According to manufacturers, these materials already have a protective coating against all negative factors. Applying paint to these materials can cause cracks and water to pool on the roof surface.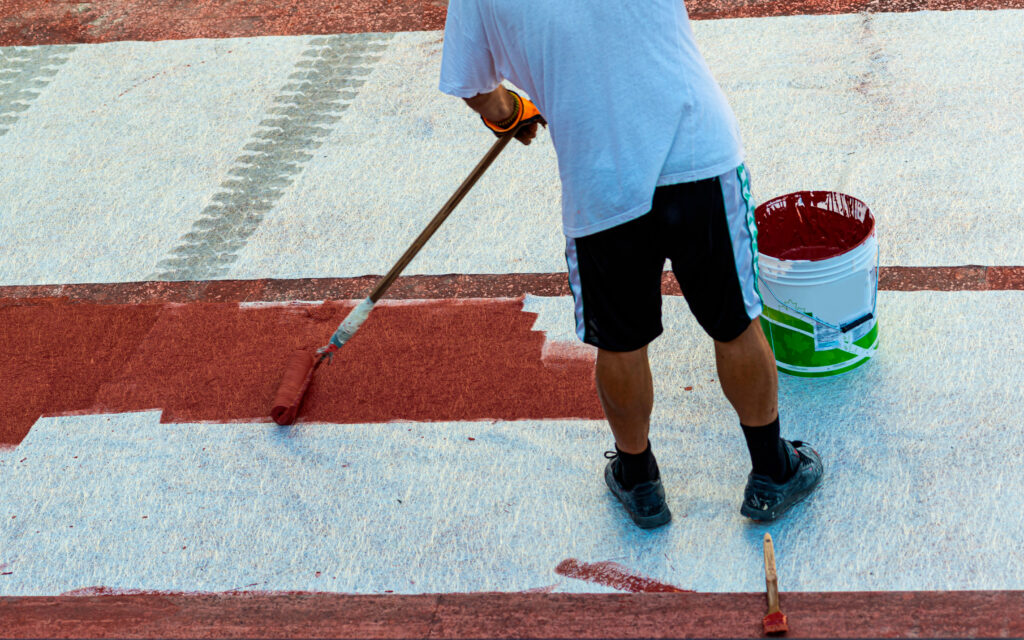 Types of Roof Paints: From Acrylic to Rubber
Acrylic paints. This type of coating can be applied in one or more layers. Among the advantages of acrylic paints, one can note the excellent ability to reflect ultraviolet rays and geometric flexibility. What is more, working with acrylic paints is quite easy. The disadvantages of acrylic coatings are relatively short service life and susceptibility to standing water and power washers. However, you can find washable 100% acrylic latex paints.
The scope of acrylic paints is wide, including membrane roofs. Typically, acrylic stains come in white or black, but you can use various paint colors to achieve just about any shade.
Silicone paints. A distinctive feature of these coatings is the high content of solid particles, which create a dense and sealed membrane on the roof surface. The advantages of these cost-effective silicone paints are elasticity, long service life, good adhesion, reflectivity, complete resistance to moisture, and standing water. As a rule, silicone coatings are used on commercial buildings with flat roofs.
Among the disadvantages of silicone paints, you should remember the high cost of each square foot to paint and the decrease in reflectivity of the material over time. In addition, silicone paint cannot be applied to all surfaces.
Polyurethane coatings. This paint was specially developed for surfaces that will be walked on. Polyurethane paints have better impact resistance. They retain color for a long time. Due to the smooth structure, dust does not accumulate on polyurethane surfaces.
A distinctive feature of this coating is two coats of paint that are applied one to the other. The first layer ensures the strength of the coating, while the topcoat protects the surface from UV rays.
Rubber (asphaltic) coatings. This type of coating is characterized by high adhesion, tightness, and seamless surface. With the help of this technology, you can make protective layers up to 200 millimeters. Rubber coatings reliably protect the roof from adverse weather conditions and leaks. These advantages make rubber coatings the best choice for commercial flat roofs.
Among the disadvantages of these paints, one can note the high cost and the need for special equipment for applying fluid-applied coatings.
Some more paints are on the US market but less popular – aluminized coatings, butyl coatings, PUMA, SEBS, and soy-based solutions.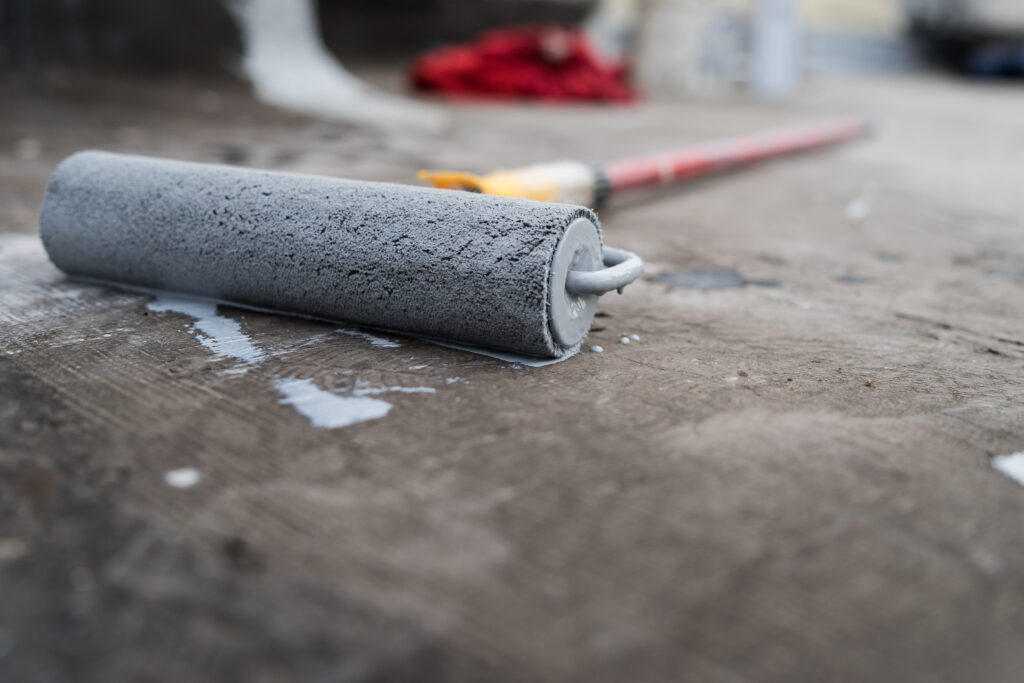 A Few Tips for Homeowners
Before choosing paint, check the legality of this material by local building codes. Some paints may be locally banned due to environmental and health restrictions.
Follow the paint manufacturer's instructions, be aware of safety precautions, and use special protection if necessary.
Remember that not all paints are compatible with all roofing surfaces. Some types of paints must be covered with a primer. Otherwise, they will dry quickly and crack or burn out.
Pay special attention to the preparation of the roof surface before painting. The surface should be free of dust and debris, old paint residue, oil, and chemicals. The roof surface must be clean and dry.
To avoid cracking, ensure that the selected paint's expansion/contraction rate matches the roofing material's expansion/contraction rate.
Use the manufacturer's recommended application method: brush, roller, spray, etc.
The drying time of paints varies, depending on the base components and the application method. Follow the manufacturer's instructions.
Conclusion: Paint a Roof to Solve a Bunch of Problems at Once
Properly selected and professionally applied paint increases the roof's service life and protects it from leaks, mechanical damage, and accumulation of debris, mold, and algae.
However, for each type of roof and roofing material, you should choose the right paint, keeping in mind the safety precautions and recommendations of the manufacturer. For a guaranteed satisfactory result, we recommend hiring professional roofing contractors to inspect your roof and select the right paint, application method, and shade to keep your home looking great and your roof protected for the next 15-20 years.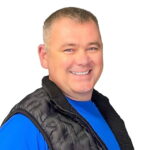 Denis is the driving force behind ID Flat Roof, a leading company in Boston specializing in flat roof repair and installation for over 20 years.
Expertise:
Denis excels in PVC, TPO, EPDM, and rubber roofing. His meticulous approach ensures quality and customer satisfaction.
Innovation:
Denis incorporates cutting-edge solutions like skylights and solar PV roofing.