Reasons why you might want to add a roof top deck to your house and precautions to take into account
5
minutes
Boston, Massachusetts's most popular home exterior design option is a roof top deck. It looks classy, extends your home's living space, and makes the property stand out. Before you start building a rooftop deck, it's necessary to consider some crucial factors. In our article, we'll investigate this solution's primary merits and shortcomings and share tips on how to make the most of it.
Arguments in favor of Rooftop Terraces in Boston, Massachusetts
Below, we'll list the four most common reasons homeowners invest in this type of upgrade.
Provides the Most Comfortable and Elegant Outdoor Space Possible
Instead of a rooftop one, you may consider creating a backyard deck. But will it have a nice view? Probably, not, as long as we're talking about an urban area. Meanwhile, the roofs, depending on their location, might enable you to admire sunsets and sunrises. They elevate you above the ground and take you closer to the stars. They allow you to disconnect from the routine and enjoy a pleasant dreamy state.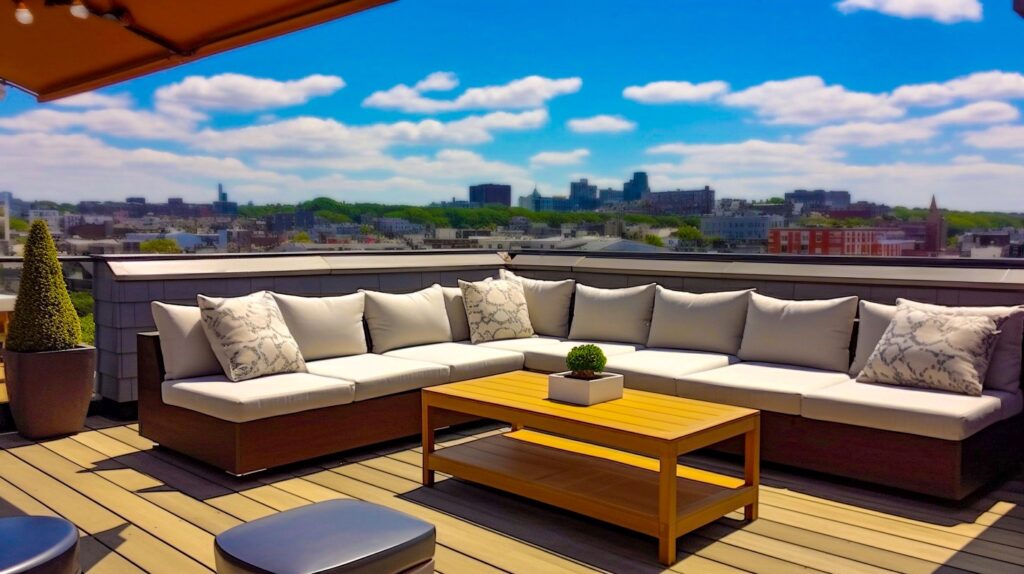 Besides, on a sizzling hot day, you'll probably feel more comfortable on a roof than on the ground level. There should be more breeze on an elevated terrace.
Last but not least, think about insects. They might not be as numerous in Boston as in rural areas but you can't eliminate them. Most of these tiny creatures prefer to stay closer to the ground because there is more food there. When you enjoy cocktails with your friends on an elevated terrace, bees and mosquitoes shouldn't disturb you too frequently.
Doesn't Require Too Much Space for a Roof Top Deck
The land in Boston is expensive. A large territory around your house is significant for arranging a ground-level outdoor living space. Yet many homeowners can't afford such luxury because their neighbors' house or other local building stands too close to theirs.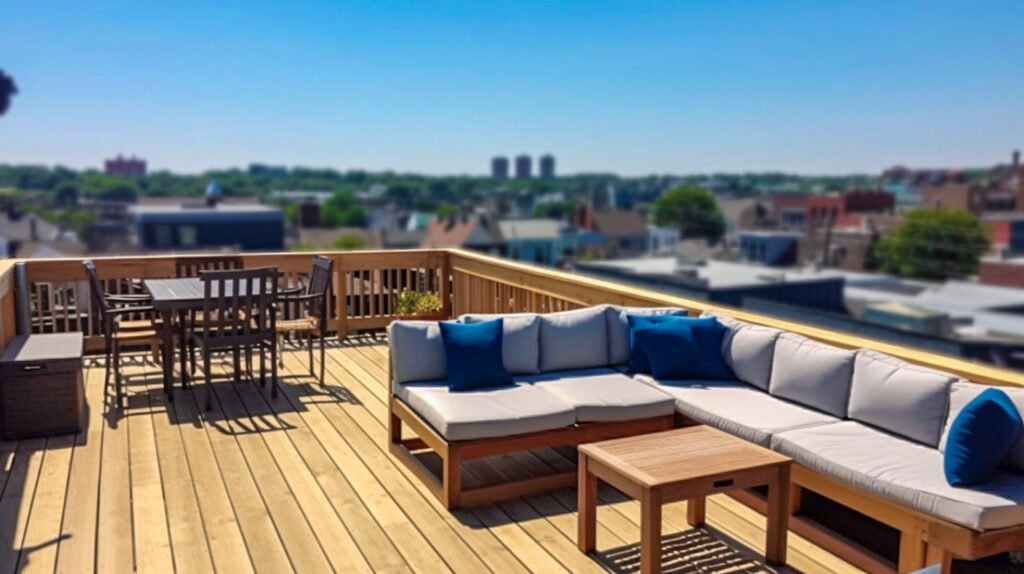 A rooftop construction can be added even to the most compact property. You can access it right from one of the rooms on your upper floor. And if you have spare land on the ground level, consider converting it into a playground, garden, or even an extra room.
Increases Your Home's Value with a Roof Top Deck
The price will increase when you resell your property thanks to the roof top deck. Each case is individual, but expecting at least a 5% increase would be reasonable. Your property will attract more potential customers.
Is Ideal for Socializing
A rooftop terrace is one of the most welcoming outdoor spaces imaginable. Your family members and friends will fall in love with it as soon as they visit it for the first time. To get started, it's a bit unusual place to gather and not every house has it.
Second, rooftop decks tend to be picture-perfect. Their looks can transform considerably during the day. On a hot summer afternoon, you can enjoy tropical vibes there. After sunset, your deck will look magical if you strategically place spotlighting around it.
Third, rooftop terraces are versatile. Feel free to place an outdoor kitchen there and host barbecue parties. Install a fire table and a screen to watch movies. If there is enough space, you may even arrange a tennis court. Regardless of age, your dearest and nearest will never get bored on your roof.
Precautions to Consider for a Roof Top Deck
Despite their numerous advantages, rooftop terraces have a few drawbacks.
Zoning Restrictions
After you draft the decking project of your dream, make sure it complies with the construction laws of Boston, Massachusetts. If you occasionally build a terrace that violates legal requirements, you might have to disassemble it. These requirements are focused on two main aspects: your safety and your neighbors' comfort. To make sure your rooftop space meets all the construction criteria, it's advisable to hire a team of professionals to build it and avoid doing everything with your own hands.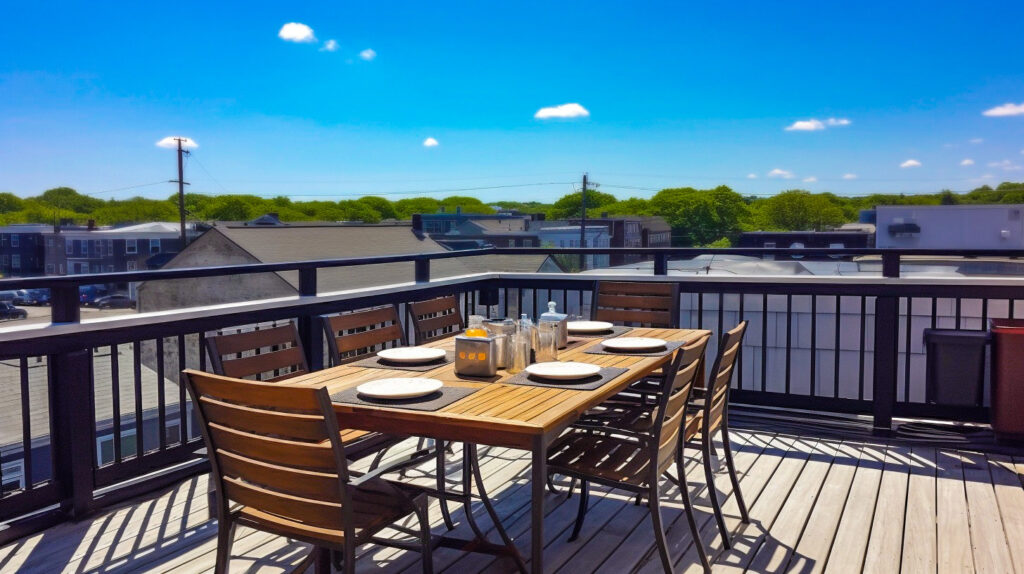 Construction Limitations
Some construction elements might limit your design creativity if you aren't building your home from scratch. For instance, there might be a chimney on the roof. You may try to work around it — but it's not always legal and can be expensive or challenging. The second way out is to remove the chimney and reinstall it in a new place, which is also a resource-intensive task.
If you plan to add a fire pit or hot tub to your deck, this will involve extra consultations with building experts.
Permitting and regulatory requirements: Property owners were required to obtain permits for constructing rooftop decks from local authorities and comply with all building codes and regulations.
Planning and land use: The construction of rooftop decks could be subject to planning and land use regulations, including requirements for preserving the historical significance of buildings or districts.
Structural safety: Strict requirements were in place for the structural safety of rooftop decks. They had to be designed and built to withstand wind loads, snow loads, and other factors to ensure the safety of residents and the surrounding building.
Size and deck limitations: Possible limitations could include a maximum allowable area for rooftop decks, height restrictions, and setbacks from the building's edge.
Access and evacuation: Rooftop decks were required to provide safe access and evacuation routes in emergencies or fires.
The necessity to Invest a Lot of Time, Effort, and Funds
The rooftop deck costs consist of three categories:
Reinforcing and improving the existing construction
Building the terrace
Decorating it with furniture, planters, umbrellas, and so on
Be ready to pay for the work, materials, and consultations. You'll probably need a crane to lift the materials and decor items, which isn't cheap either.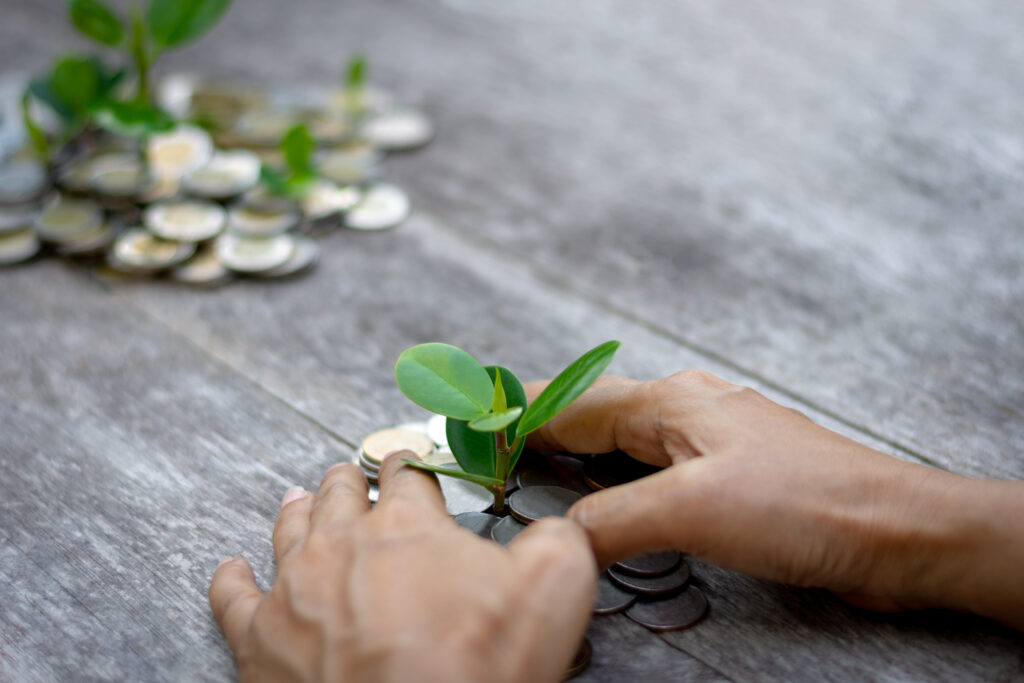 Safety Concerns
A wood roof top deck is heavy. Before you get down to work, ask a structural engineering expert to assess the state of your property and recommend the optimal deck material. Will the walls, beams, and roof endure such a load? If not, be ready to cancel your plans or reinforce the construction. Besides, you might need to choose from roof top deck material options that only put a minimum load on the surface.
Another safety concern is height. Steel, glass, or wood framing is an absolute must. Glass is the best option for those with a roof with a view. If you have small kids or active and curious pets, you shouldn't leave them unattended on the deck, even if there is framing.
Weather Issues
Water accumulates on flat roofs when the rain keeps pouring for many hours. It can damage the furniture, deck boards, and the underlying structure of the top. To prevent this, you can invest in engineering systems that will enable you to eliminate the water as fast as possible.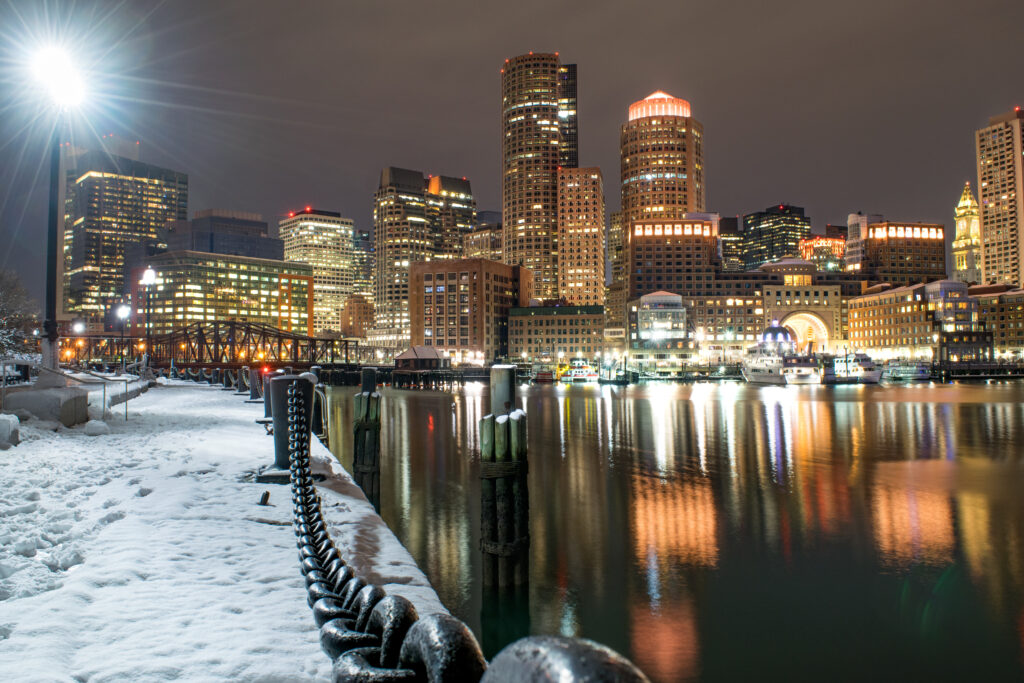 Don't Miss Our Latest Articles on Roof Decking
There Are Dozens of Roof Top Deck Design Options to Choose from!
Your rooftop deck can be just as unique as your personality. You'll be spoilt for choice when comparing various design solutions. Awnings or pergola? Built-in benches or cozy sofas with cushions? Live or artificial plants? The climate in Boston enables you to put so many rooftop deck design ideas into practice…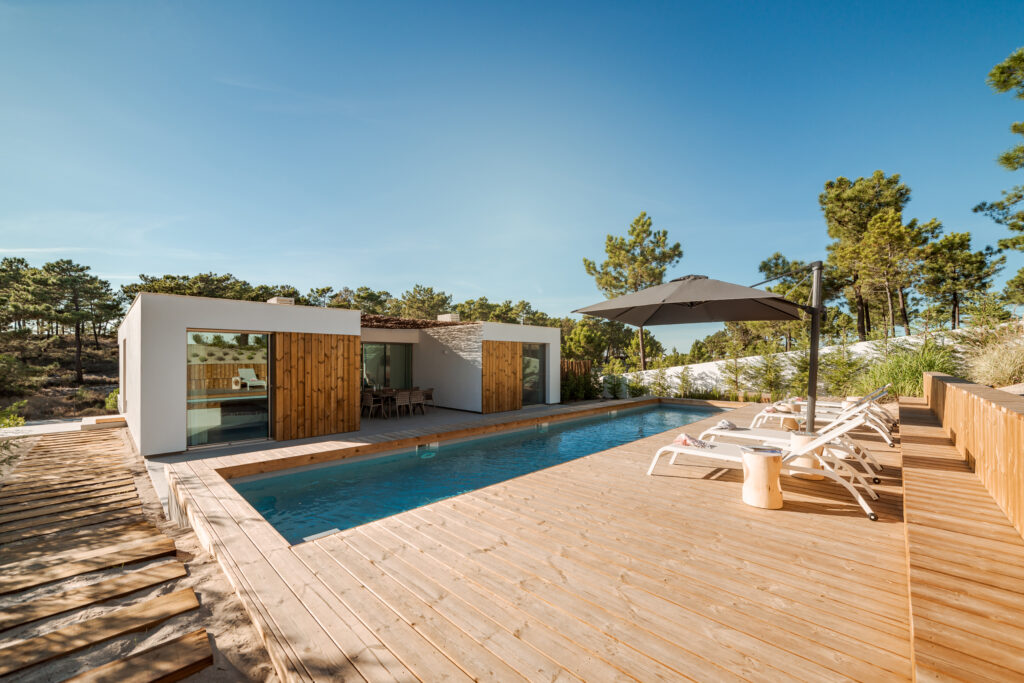 Just make sure your rooftop terrace fits the overall style of your house and the surrounding environment. It shouldn't become a contrasting element. Your roof deck should logically continue your home's looks and ambiance.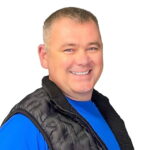 Denis is the driving force behind ID Flat Roof, a leading company in Boston specializing in flat roof repair and installation for over 20 years.
Expertise:
Denis excels in PVC, TPO, EPDM, and rubber roofing. His meticulous approach ensures quality and customer satisfaction.
Innovation:
Denis incorporates cutting-edge solutions like skylights and solar PV roofing.