IB Traditions Installation Lenox | ID Flat Roof MA
Among other strong qualities if IB Roof System such as great looks and lifetime warranty comes very wide variety of its accessories, colors and footprints. Even though white is the most popular color due to its reflecting properties, not everybody likes it, or simply cannot install it. For example we had one client who could not use white roof because it would blind people passing through the hill near his house. That's why IB came up with the wide range of colors (full color chart could be found here).
This article describes installation of the IB Traditions – basically it is the same IB membrane only it has the image of the architectural shingles printed on them. The owner of the recently built house in Lenox, MA decided that he wanted to build the screened porch with flat roof and to match gray shingles on the main house we decided to go with Gray IB Traditions.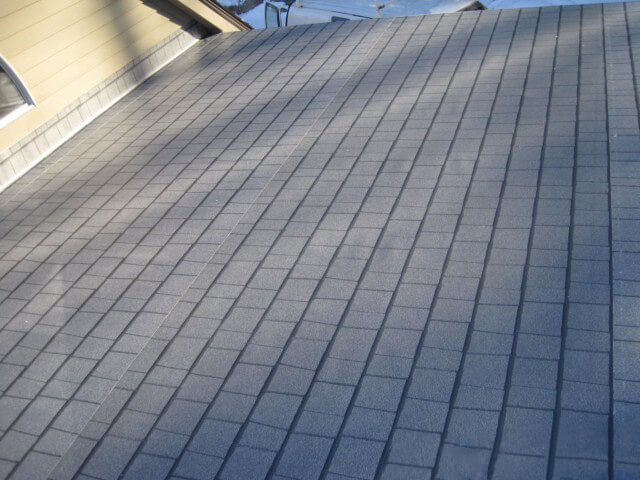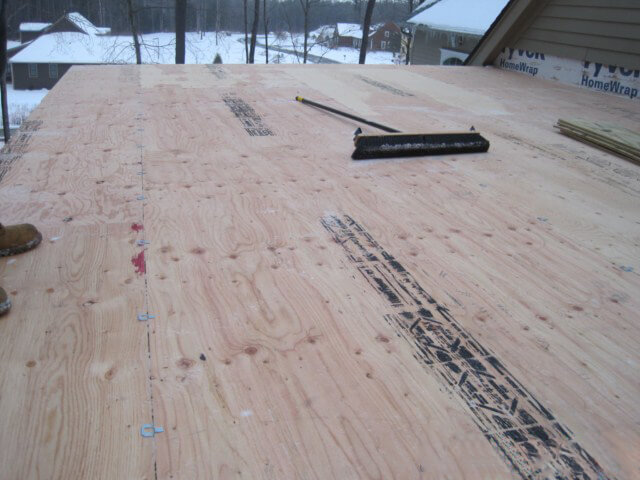 It has very similar installation procedure to the regular PVC membrane (mechanically attached with two inch barbed plates over ½ inch fan fold insulation) except for the fact that it's welded right to the drip edge, unlike regular membrane, were drip edge goes over and then 6 inch stripes are welded on top. In case of IB traditions it can't be done because it would break the pattern of shingles.
The wall flashing is done with the same membrane and 10 inches up to the wall so it could be covered with the siding board to make it completely watertight.
Even from a short distance it is hard to tell the difference between real shingles and the one painted on the membrane. Another thing worth mentioning is that the whole project was done in one day with temperature being 18 degrees Fahrenheit – it shows that because PVC roofs are hot air welded rather than glued they can be installed all year round unlike EPDM rubber.