Flat Roof Installation Lynn | ID Flat Roof, MA
Reading Time:
6
minutes
Flat Roofing Lynn MA has long ceased to be the choice of only administrative buildings and multi-unit condominiums. Today, many owners choose this type of roof for private houses because a flat roof fits perfectly into modern architectural styles.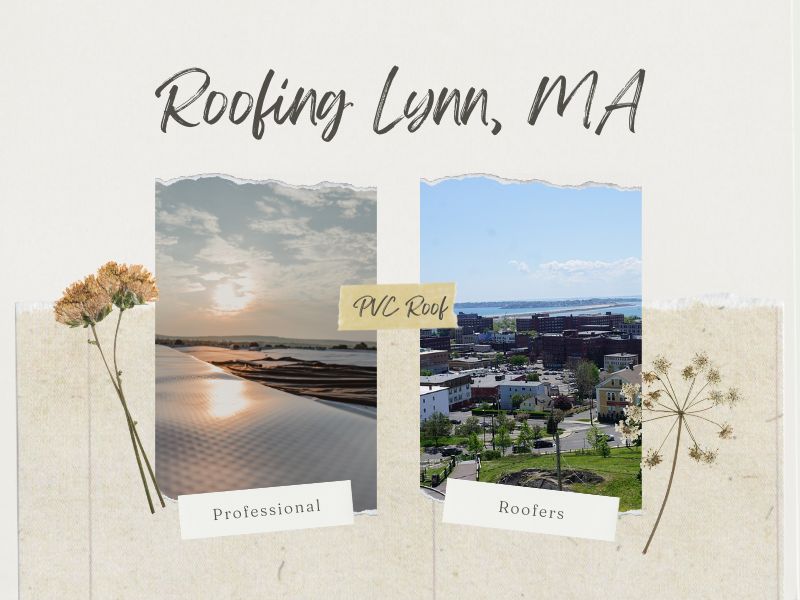 Besides, this type of roof has other advantages:
It is easy to install and allows you to choose different materials.
A flat roof will enable you to use the roof space to arrange balconies or terraces.
Such a roof is very resistant to wind load and lousy weather.
Of course, even the highest-quality flat roof will require roof repair in Lynn, MA, over time, but even the repair and restoration of such a roof is much easier than other roof arrangements.
When you want your flat roof to serve you for a long time, you should carefully consider the choice of material for its coverage and be sure to use the services of experienced roofers. Non-professional installation of a flat roof is fraught with errors, which can lead to rapid wear of roofing materials, leaks, and depressurization of the roof. So, DIY roofing installation is dangerous for the integrity of the house's structure and for its inhabitants' health.
At ID Flat Roof, we offer only the highest-quality services for roofing in Lynn, MA. So, you can be sure our work will bring your home coziness and comfort.
Roofing in Lynn, MA: What Type of Material to Choose?
The first step towards a high-quality and reliable roof is the choice of materials. Today, on the market for roofing materials suitable for flat roofing, there are the following options available:
Weldable materials. This class includes bitumen, polymer, and bitumen-polymer roofing materials, for the installation of which the lower layer is heated. It becomes dense and sticky under a high temperature of 180-200 degrees, so it sticks to the base of the roof. The disadvantage of this laying method is that it is unsuitable for laying pavements on combustible substrates.
Self-adhesive. An adhesive layer is applied to self-adhesive materials protected by a unique film during production. To install such a coating, remove the protective film and press it firmly against the prepared base. Self-adhesive materials are suitable for small roofs and repairing leaks and cracks, as they are more expensive than welded ones. The advantage of this laying method is that it does not require heating.
Bulk material. The pourable materials for flat roofs solve the main problem of built-up, self-adhesive coatings – poorly insulated seams between the strips and the resulting leaks. "Liquid rubber" or "liquid roofing material" is a coating based on synthetic rubbers or elastomers used for roof waterproofing. The advantage of this method of creating flat roofs is that you don't need to preheat them. You must apply it to the base with a broad brush or roller.
At the same time, it is also worth considering the price because some types of roofing materials may be unnecessarily expensive. According to this criterion, the best roofing for a flat roof is PVC membrane. You can install both with the help of fastening with special fasteners and using a self-adhesive base. The membrane needs treatment with hot air to seal the seams and fit better to the bottom. It is the material of choice at ID Flat Roof because it covers any area of the roof quickly and reliably. You can use it for custom roof shapes, and it is non-flammable, non-toxic, waterproof, and inexpensive.
What to Consider When Choosing a Contractor for Flat Roof Installation
There are several roofing companies in Lynn, MA, and the choice can be difficult when you want a proper flat roof installation or repair. What to consider when hiring roofing contractors for Lynn, MA households?
Pay attention to what materials and technologies the contractors use. Installing a waterproofing layer and using non-combustible materials is mandatory for a flat roof.
Choose not the most expensive roofing contractors but not the cheapest ones either. Most often, the latter use low-quality materials or lack experience in installation.
Read reviews. Today, customer reviews are a powerful tool. The reviews of those who have already used the services of a roofing company will help you accurately form an opinion about its competence.
Look at examples of roofers' work. A self-respecting contractor always has a portfolio and is ready to provide it to clients.
To make your choice easier, rate ID Flat Roof against all these criteria. Our specialists are the best in the area for the quality and speed of installing and repairing flat roofs.
What to Consider When Planning Flat Roof Installation or Renovation
When you have already chosen a contractor, it is also essential to consider several things at once. First, invite experts to assess the roof's condition, measure its area and evaluate the features.
Also, check what materials the professionals you hire use. If the roof has features, find the company's solutions for problems. And it is worth clarifying how quickly the specialists will complete the work, what guarantees they give for its performance, and the conditions for interaction with the contractor in case of unforeseen situations.
Why ID Flat Roof is the Best Contractor in Lynn, MA
The easiest way to ensure that ID Flat Roof will perform flawlessly on your home'shome's installation and roof repairs is to look at completed projects in your area. We invite you to look closer at how ID Flat Roof repaired a flat roof in an old private home with roof slope problems towards the center.
Even though this was a relatively big two-family house with a roof of about 1200 sq. feet, it only had one 3-inch drain in the middle.
The roof was originally tar & gravel, and naturally, after a couple more new layers, it lost its slope towards the middle of the top where the drain is. That caused water into the pond, worsening the situation and resulting in multiple leaks.
A roofing contractor charged $3500 and installed another patch right where water was ponding – naturally, the story repeated itself in no time. So, when we met the owner, he was very frustrated and angry about the whole story – costly repairs didn't improve the situation.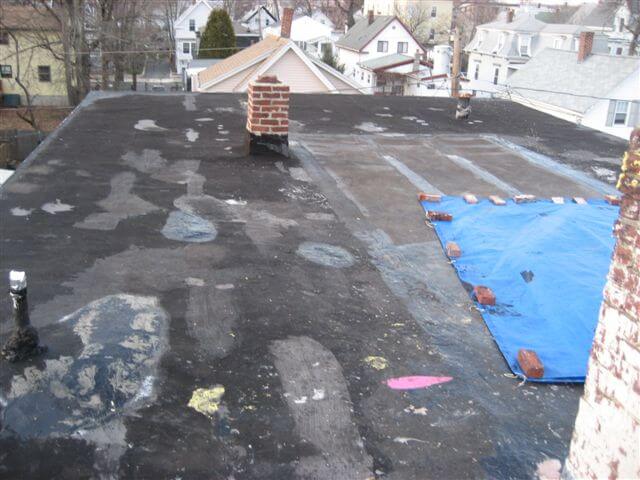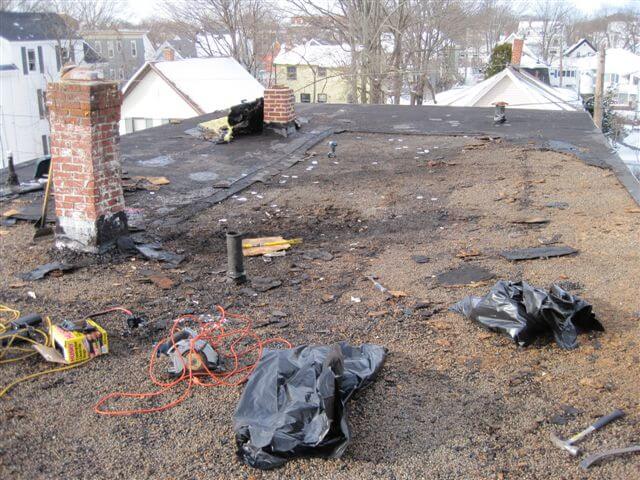 We decided to strip the top two layers, recreate the original slope, and install a 50-mill PVC membrane over ½ inch fan-fold insulation.
After finishing the strip, we discovered that because the water was getting under the roof for a long time, there were multiple places where the roof deck was utterly rotten and deteriorated. We even found a termite colony in one place (wood and moisture, talk about the better combination for termites!).
Another problem was the drain itself: after multiple repair attempts, it had some build-up around it, making it not the roof's lowest point.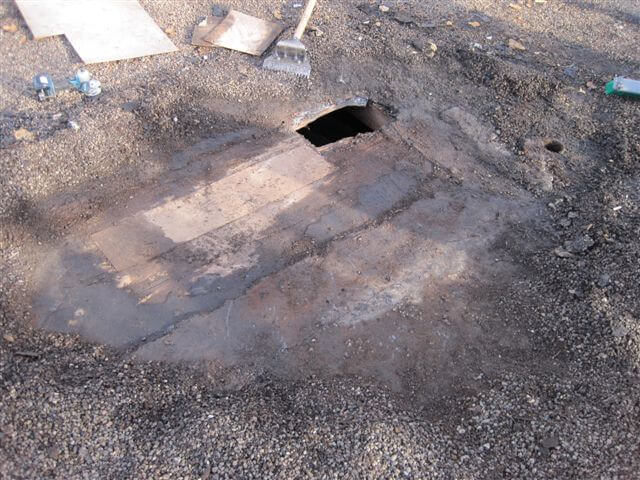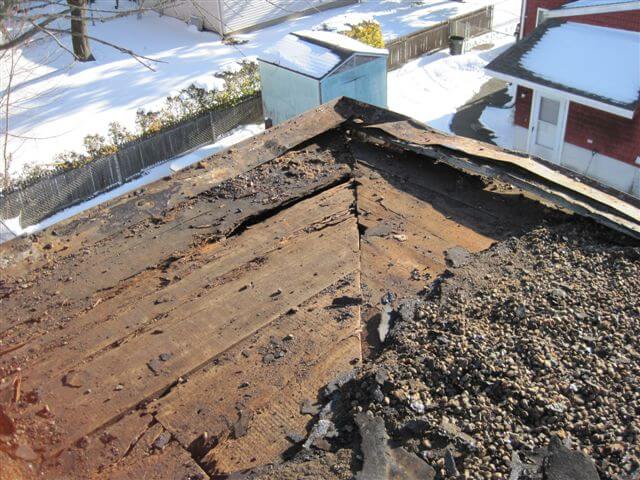 After repairing all rot damage and rebuilding the frame, we installed the membrane and a 6-inch wide pressure-treated wood nailer around all edges. Then we installed ½ inch thick insulation and started rolling out the membrane.
Our contractors replaced two old vents, wrapped the chimneys about two feet high, and terminated them with masonry anchors and a termination bar.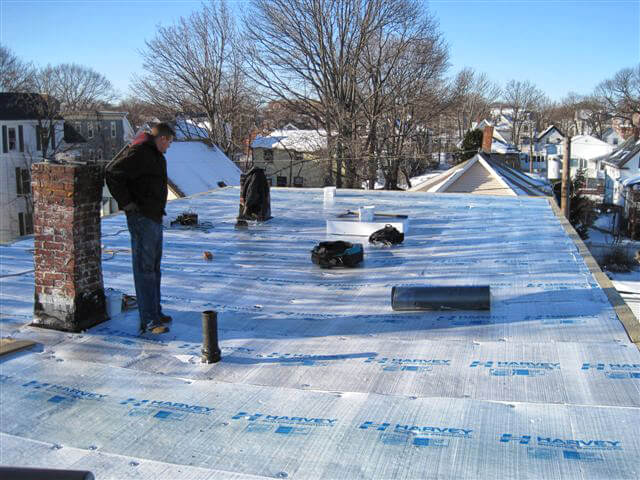 After all, we welded seams with hot air together – forming one continuous piece of membrane – now it was time to replace the drain. We cut the old piece out and installed a new 3-inch drain with a rubber gasket to prevent possible back-flow and an aluminum dome over it from preventing it from clogging with leaves and other debris. As a result – nice watertight roof, no ponding water, and one happy customer.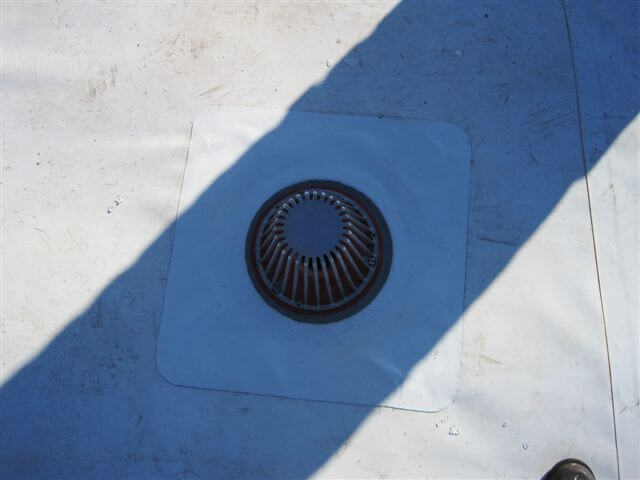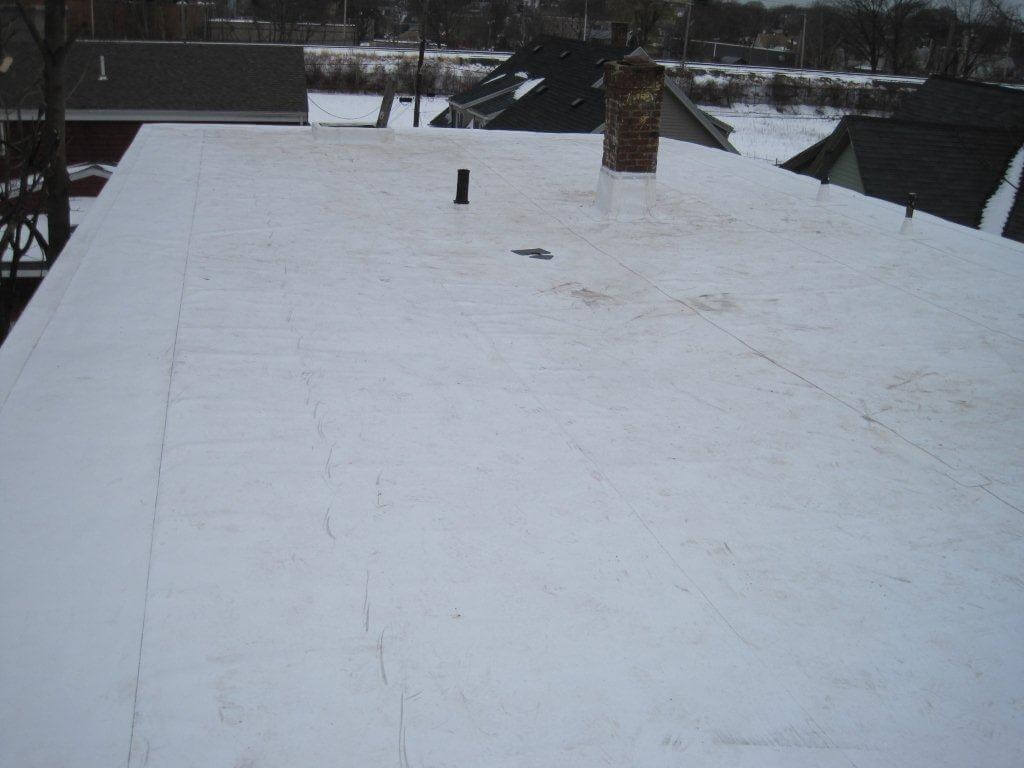 The best option for a flat roof installation and repair is available in Lynn, MA. It is the services of skilled technicians provided by ID Flat Roof. We'll manage easily when your roof needs to be reliable and intact.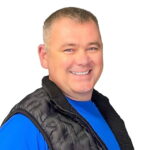 Denis is the driving force behind ID Flat Roof, a leading company in Boston specializing in flat roof repair and installation for over 20 years.
Expertise:
Denis excels in PVC, TPO, EPDM, and rubber roofing. His meticulous approach ensures quality and customer satisfaction.
Innovation:
Denis incorporates cutting-edge solutions like skylights and solar PV roofing.