Roof Deck Flooring: What Materials To Use?
7
minutes
The rooftop deck expands the living space remarkably, making roof deck flooring a wonderful solution if your home is not significant. Observing many nuances, such as proper flooring materials and techniques, is necessary. Now we will tell you about it in more detail.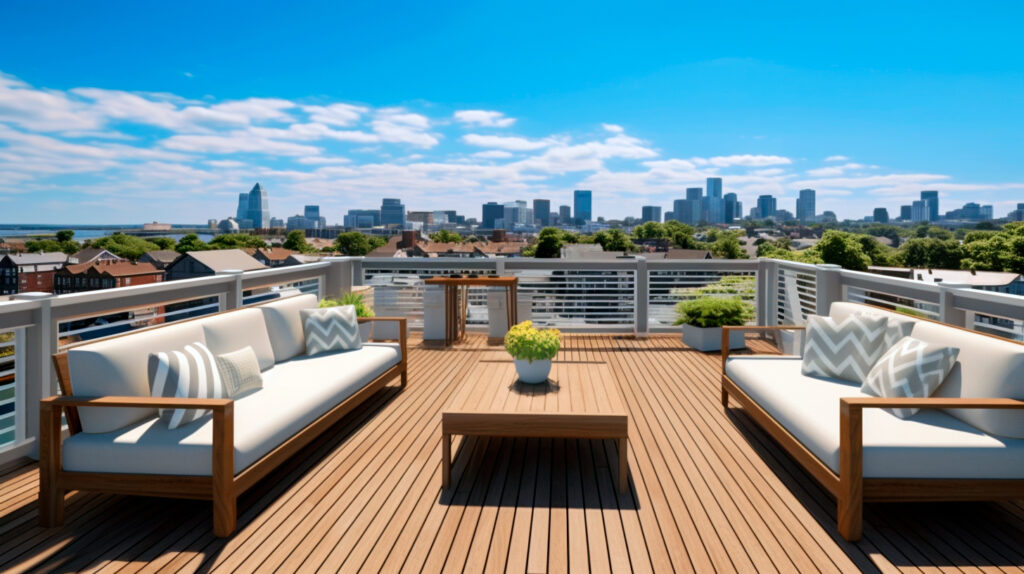 Roof Deck Flooring. What Are Nuances?
You might be wondering why you need flooring if you want a roof deck. It is crucial to the construction process.
Roof deck flooring is always required on flat surfaces. Many materials can be used; we will talk about them later. The proper flooring makes the deck systems stable and safe to be on them. Also, it can be done in various designs to match your personal preferences and complement the exterior of your building.
There are many flooring ideas that you might like. And no matter why you want a deck on the roof:
To Expand Living Zone. Is your home too small? Building a roof deck solves a lot of problems. With the extra space, you can transform your flat roof into an area where you can go about your business, from cooking and hosting parties to bonding with family and connecting with yourself. Depending on the specific project, open space can replace a full-fledged room. Moreover, an extra roof deck greatly adds value to your home, so it's a type of investment.
To Arrange A Garden. Creating your garden in modern houses without adjoining space isn't easy. The roof is ideal if you have little space to grow vegetables and fruits. The main advantage is that ideal conditions for growing plants will be observed on such a roof. So, they will receive fresh oxygen and valuable sunlight, without which the plants will quickly die. Also, plants grown on the roof deck will purify the air in the house and enrich it with oxygen.
For Dining And Entertainment. Are you a restaurant owner? The rooftop deck is always a popular spot where visitors prefer to spend their summer evenings. Nothing is more beautiful than enjoying the outdoor atmosphere, especially if your establishment is on the beach, waterfront, mountains, or other picturesque places. With the help of such a summer terrace, you increase the price of your establishment and leave your guests satisfied.
Roof deck flooring may assist in increasing the amount of living and leisure space while also extending the lifespan of the roof membrane. The flooring protects against environmental elements, including weather, foot traffic, and other environmental concerns. The result may save money on upkeep and prolong the lifespan of the rooftop.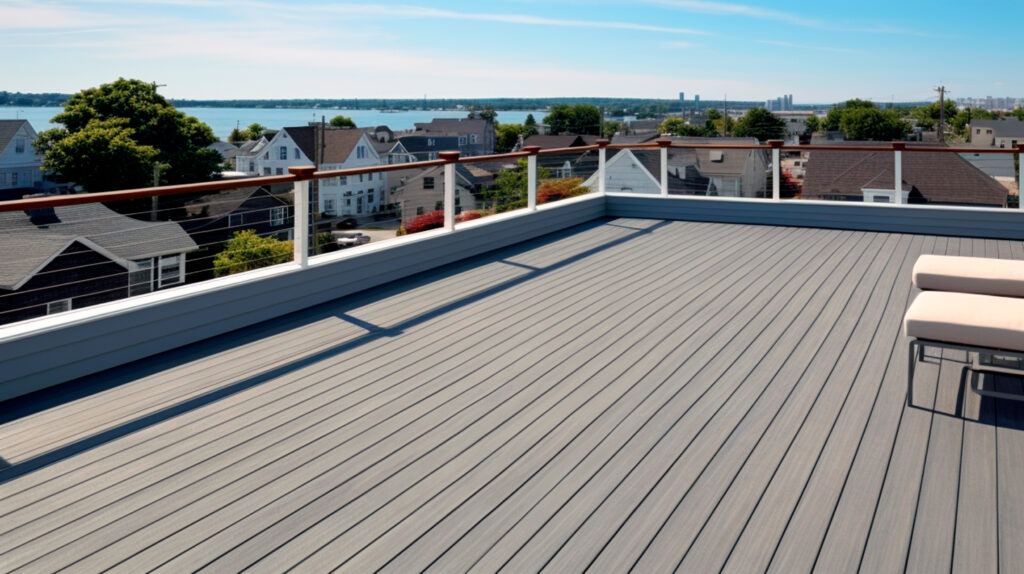 Materials Required for Roof Deck Flooring
The materials are different. You have many alternatives when creating a roof deck, and it's up to you which one you select. The choice should be affected by elements, including the material's cost and accessibility in your location.
Now we will briefly tell you about each type of material that can be used in deck roof flooring.
Pavers
Porcelain stoneware pavers made of porcelain stoneware are one of the frequently chosen types of flooring. They are made of high-quality clay and fired at high temperatures, which makes them highly resistant to various damages. It also perfectly imitates the appearance of wood or concrete due to its characteristics.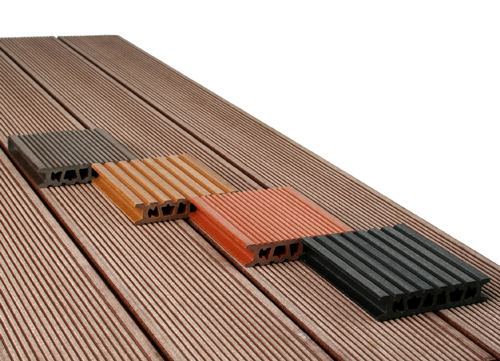 Concrete pavers are comprised of cement and aggregate and may be customized to match the structure's architectural design or the natural environment. Due to their weather resistance and ability to tolerate wind, rain, and sunlight exposure, both pavers are appropriate for roof decking. They are perfect for outdoor locations since they are also simple to care for.
Timber
Wood is an ageless classic that has always been relevant for roof deck flooring. Deck tiles made of this material look natural and beautiful. Various species can be used for rooftop deck flooring; cedar is especially popular. Of course, decking wood for rooftop deck flooring is not completely natural in the usual sense of the word. It is pretreated with different types of chemicals. This prevents the wood from rotting or attacking insects, which greatly increases the life of the material. A trendy option for roof deck flooring is pressure-treated wood.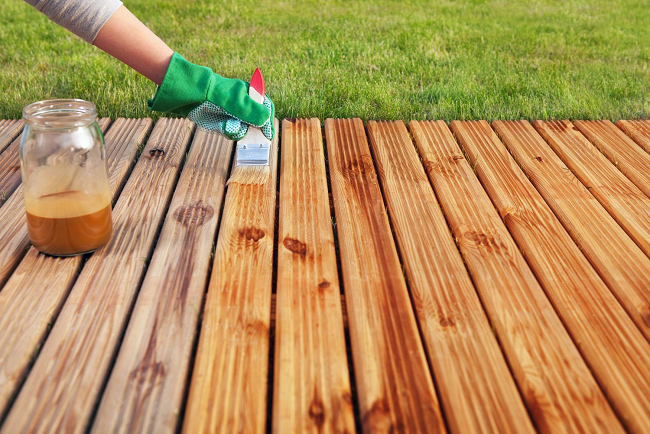 As an advantage of wood, it is possible to note a natural look and beauty. Such material is universal; it can be painted in any color and repainted over time in another. Timber is also considered one of the most affordable options for a renovation budget.
Nevertheless, wood must often be maintained with chemicals, painted, or sealed. You also need to consider waterproof membranes, as wood flooring can warp, crack, or rot over time if not properly cared for.
Composite
Composite decking is a hybrid of wood and plastic. Even though, in appearance, it very much resembles a tree, it is not quite one. The composite is quite affordable, and its use makes repairs quite budgetary.
It is worth noting that the advantage is that composite flooring does not require any special care, as is the case with wood. All that is required is to clean it from contamination periodically. At the same time, it is resistant to decay, insects, and all weather conditions.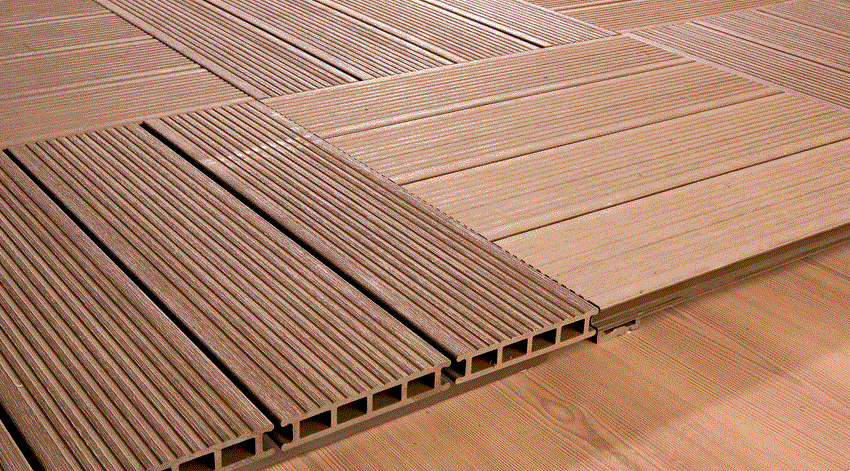 However, composite decking will typically cost a bit more than wood. It is also important to protect it from the sun because it heats up quickly, leading to overheating the entire structure.
Polyvinyl Chloride
Unlike wood or composite, PVC flooring is made from 100% plastic. It is extremely durable, affordable, and easy to install. You can get it anywhere and anytime, as PVC is a fairly popular solution among builders.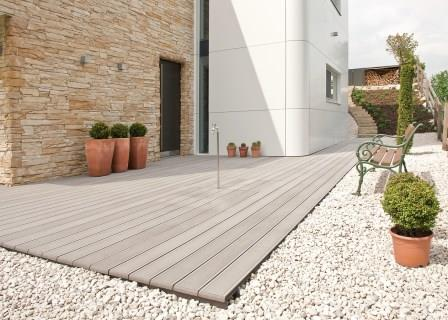 People love PVC for its low maintenance, as it requires little to no maintenance other than occasional cleaning. It doesn't deteriorate at all over time. However, many may argue that PVC flooring is much more expensive than other deck materials, and there is some truth to this.
As a disadvantage, it can be noted that PVC can heat up under the sun, thus reducing its service life.
Metal
The most popular material is aluminum. Aluminum flooring is a revolutionary material that differs from others in absolute strength and low problems. The most striking advantages are durability, lack of maintenance, and weight.
Aluminum decking is virtually maintenance-free except for occasional cleaning; it is completely resistant to rot, insects, and weather and very light and easy to install.
However, aluminum is considered the most expensive flooring material. It also corrodes when misused and gets very hot at high outside temperatures.
Don't Miss Our Latest Articles on Roof Decking
How Do You Choose the Optimal Flooring Material for the Rooftop Deck? A Small Guide
Making the finest decking material selection can be difficult, particularly if you have no experience with the many materials. Here below is a guide on picking the ideal decking material options.
It should complement your local climate. Of course, the rooftops in California and Alaska are built differently regarding roof deck flooring. Even though they have one function, the decks are designed to be weather-resistant. For example, the best material for a rooftop deck must withstand moisture in frequent rains, and in snowy areas, it must withstand temperature changes and extreme conditions. Roof deck flooring options must be properly treated against mold and insects and protected from the harmful effects of wind, sunlight, hail, and other troubles that may ruin your property. Plan the project so the roof deck flooring feels good in the local weather.
It must be of high quality and have perfect durability. This element resembles the first one in many ways. Durability should be taken into account while picking flooring material. Choose the one that won't deteriorate quickly and won't need to be repaired or replaced frequently. Composite decking boards, aluminum decking, and hardwood decking are some of the most resilient materials. Such roof deck materials can withstand harm from dampness, insects, and decay.
Be sure that it looks good against the background of the building. Being creative is a lot simpler today. Consider balance and harmony while picking among the many different types and varieties of flooring materials. The roof deck should be the same color and texture as the building's facade, as if they were a cohesive whole. Such a deck won't appear particularly attractive if the harmony is broken. If you have a modern home, you might use composite or aluminum decking material with a sleek and contemporary design.
Don't be greedy, but also do not over-limit your budget. A well-planned budget guarantees the success of the roof deck flooring project. It is worthwhile to study in advance the average prices for materials in your area, including different rooftop deck flooring options. Be sure to compare offers, read reviews, and use the advice of professionals. Different suppliers have different prices for roof deck flooring options. If the price tag is too low, you should worry about the quality of the material, while being overpriced indicates that the seller is only trying to cash in on you. Look for offers that match quality at the current price for the best material for a rooftop deck.
Takeaway
In this material, we just provided you with basic information on how and with what materials for flooring your roof deck. Do not forget that it is better to once again ask for the professional help of builders if this repair skill is still incomprehensible to you. We hope that the information was helpful to you. With a well-planned budget, the right design, and quality materials, your roof deck will last decades!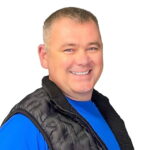 Denis is the driving force behind ID Flat Roof, a leading company in Boston specializing in flat roof repair and installation for over 20 years.
Expertise:
Denis excels in PVC, TPO, EPDM, and rubber roofing. His meticulous approach ensures quality and customer satisfaction.
Innovation:
Denis incorporates cutting-edge solutions like skylights and solar PV roofing.