Advantages and Benefits of Metal Roof | Massachusetts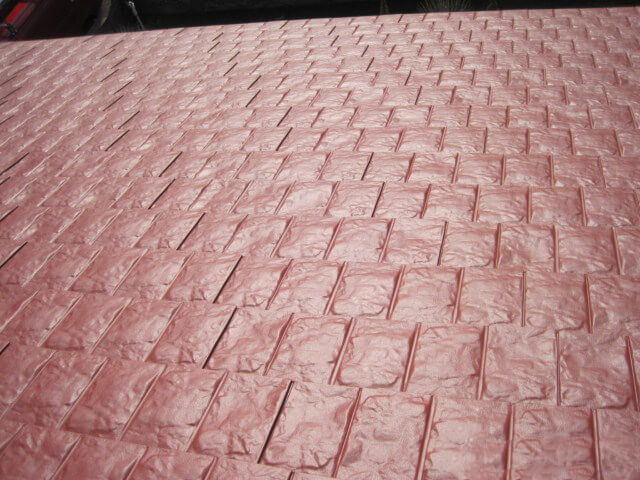 Metal roofs (both metal shingles and standing seam panels) are a premium product on the roofing market, and even though it is more expensive than regular asphalt or fiberglass shingle over time it proves to be a more logical and least expensive choice. And this is the advantages of metal roofs.
Metal roofs have many advantages against traditional roofing materials and I want to explain them in more detail.
1. Metal roofing materials are much stronger than traditional roofing materials – which means that over time they won't crack, break or peel or even get blown off with gusty winds.
2. They are much less sensitive to the elements, cold weather, UV, hail, and other natural surprises. They are more resistant to fire as well-meaning that the metal roof will last you longer. Advantages of metal roofs: Most of the manufacturers give you 50 years limited lifetime warranty on their products.
3. Most of the metal roofing products are very light – as opposed to the regular (especially architectural style) asphalt shingles, they weigh only about one-third, thus there's less pressure on the roof's structural components.
4. Another very important aspect is appearance. Metal shingles usually come in three main styles – wood, slate, and tile and they all look great. The color choice for both metal shingles and standing seam panels is very wide too. All trim can be custom-made from the color matching coils to give your roof a complete look.
5. Advantages of metal roofs – energy efficient – they can keep your house cooler during the summertime which results in lower electrical bills.
6. Metal roof is the perfect answer to the ice dam formation – you will never get ice dams on the metal roof, even if they have low pitch because the surface is pretty smooth and snow just slides down the roof instead of piling up. In general, metal roofs are pretty low maintenance.
7. Advantages of metal roofs – certain benefits for the homeowner on the financial side – for example, some insurance companies have lower rates for houses with metal roofs. It also increases the resale value of the house.
8. Metal shingles and standing seam panels are environmentally friendly choices. Not just that, because they are not oil's derivative like asphalt shingles their price is not dependable on the price of oil. It is also made of recyclable materials which is a big deal our days.
Advantages of metal roofs – Massachusetts
So with all these points in mind, you can really see, how paying a little more extra money upfront can actually save you more money and help avoid potential problems in the longer run.