Perfect Deck Material: Kinds, Benefits, and Guide to Choose the Best One
5
minutes
A deck is a fantastic addition that serves to expand your living area. Choosing the right one can make all the difference, with the deck material being a crucial part of its construction. This extra space provides the perfect spot for pursuing hobbies or enjoying time outdoors with friends and family. Undeniably, there are numerous advantages associated with having a deck.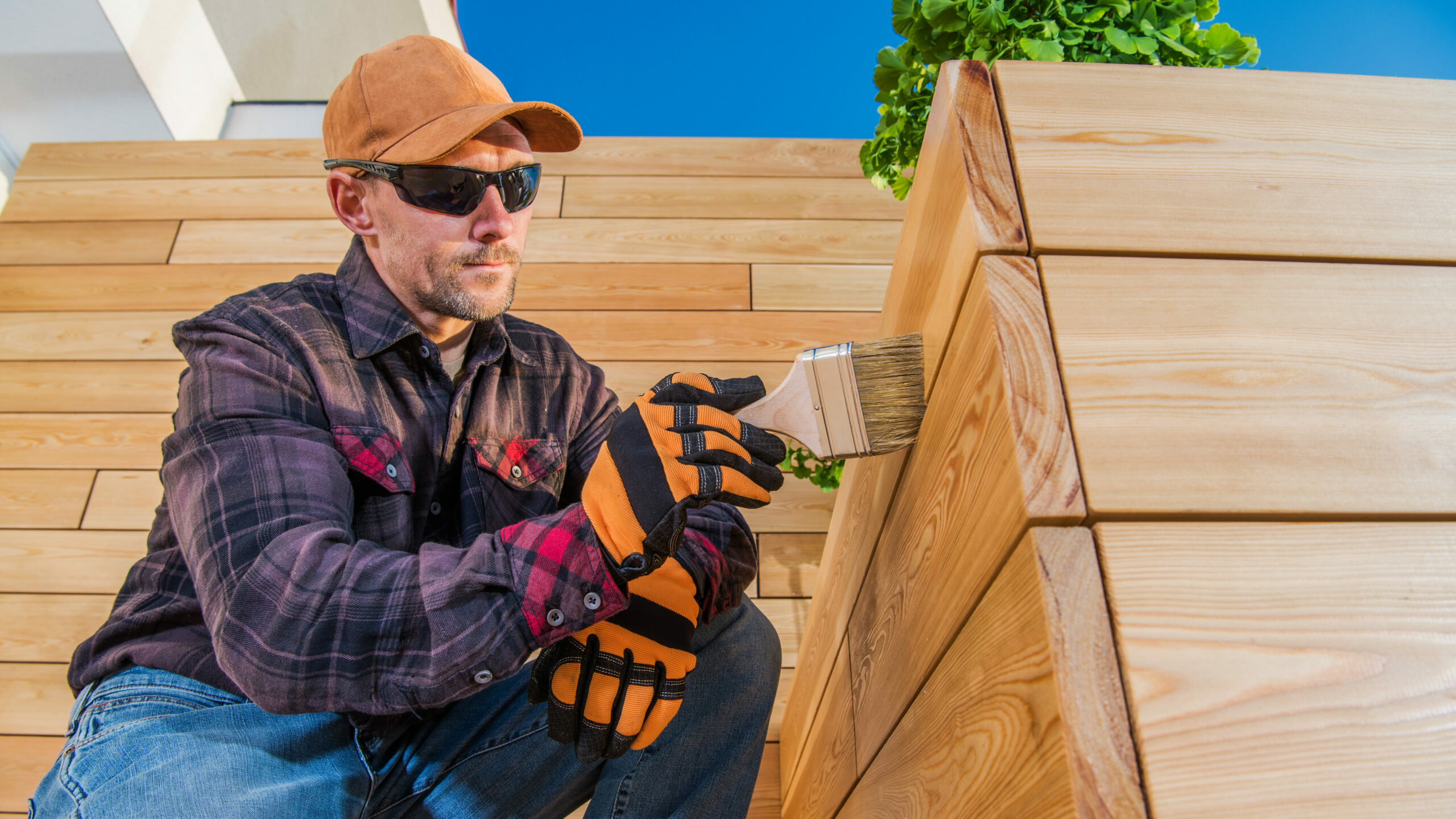 However, in today's article, we will focus on deck materials. We'll explore the various types available and provide insight on selecting the best one for your needs. So, continue reading to become well-versed in deck materials.
Deck Material: Are They All The Same?
Many decking materials could be used in the building process. It's hard to mention the most suitable one because all the materials have positive and negative sides. Depending on your project, always keep in mind that many factors, such as cost and further maintenance, will affect your choice.
Wooden Deck
A wooden deck is the most common option. Wood has many benefits. For example, it is natural and emits a pleasant aroma. But the most crucial advantage is reliability; wooden construction is usually robust and lasts long.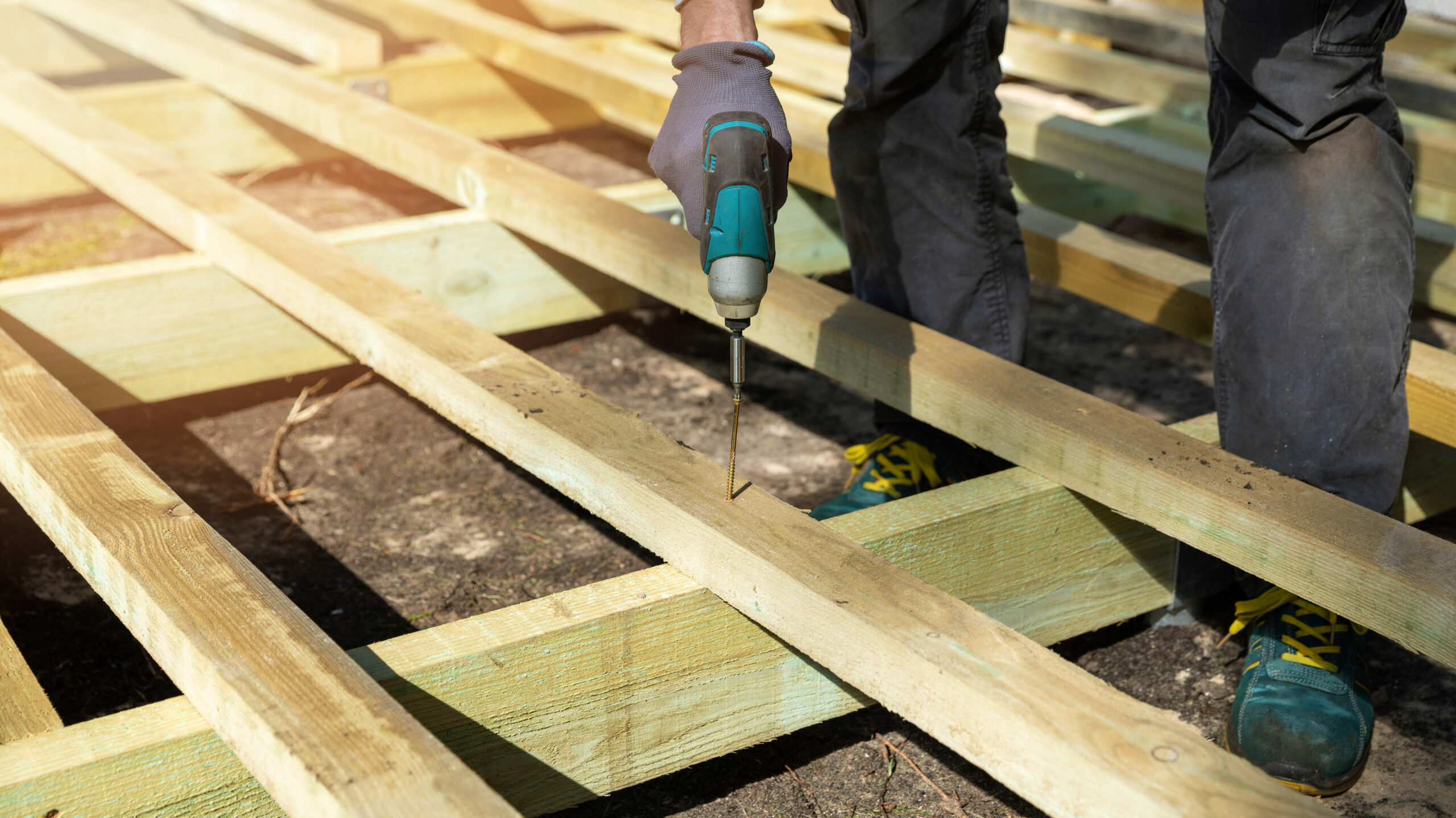 In general, wood can be divided into two categories:
Pressure-Treated Wood. This a good option since such wood is impregnated with special chemicals. As a result, she is not afraid of insects, mold, or decay. Such material will last a long time; however, when working with it, safety precautions must be observed so as not to be poisoned by chemicals.
Deck Material Choices: Hardwood and Softwood. The type of tree they originate from is the primary distinction between hardwood and softwood. Softwood originates from evergreen trees like pine, cedar, and spruce, whereas hardwood comes from deciduous trees. Softwood is frequently used in buildings, such as framing and decking since it is simpler to work with and more affordable than hardwood. However, hardwood is typically thicker and more robust than softwood, making it a better flooring choice.
Wood not treated with chemicals is usually susceptible to rot and mold. When choosing hardwood, you need to take care of it. Also, any wood will have to be maintained: painted, sanded, and periodically treated with chemicals. All this takes time and extra money.
PVC Plastics
In comparison to wood, PVC doesn't require maintenance. A deck made from this material will not rot or be attacked by insects. Also, the advantage of PVC is that vinyl can be of any color: yellow, brown, golden, gray, black, etc. PVC is maintenance-free, attractively lightweight, and dramatically simplifies installation.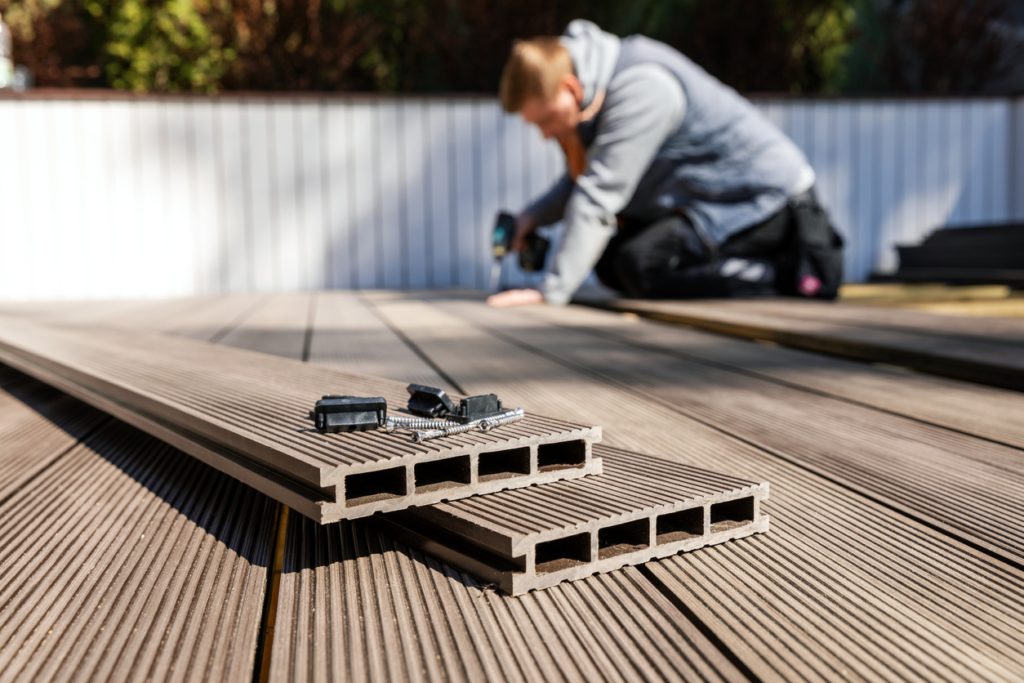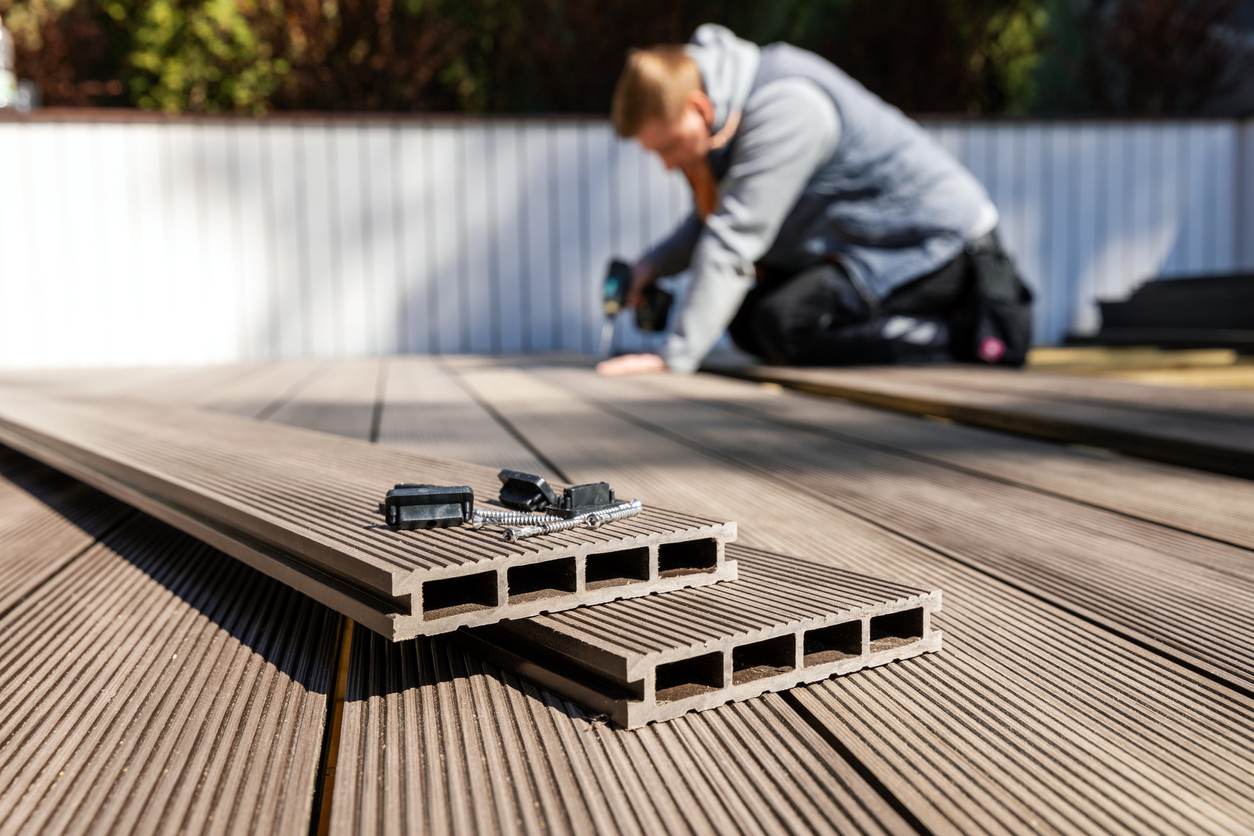 But on the other hand, PVC is much more expensive than wood. However, in general, the use of vinyl can be a profitable option since the cost of further maintenance is not necessary.
Composite Deck
A composite deck, a popular choice in deck material, is crafted from wood fibers (sawdust, wood chips) and plastics like polyethylene or PVC. The resulting structure is notably durable, requiring minimal maintenance aside from regular cleaning. This deck material is impervious to rotting or mold, resists insects, and boasts more than 25 years of lifespan.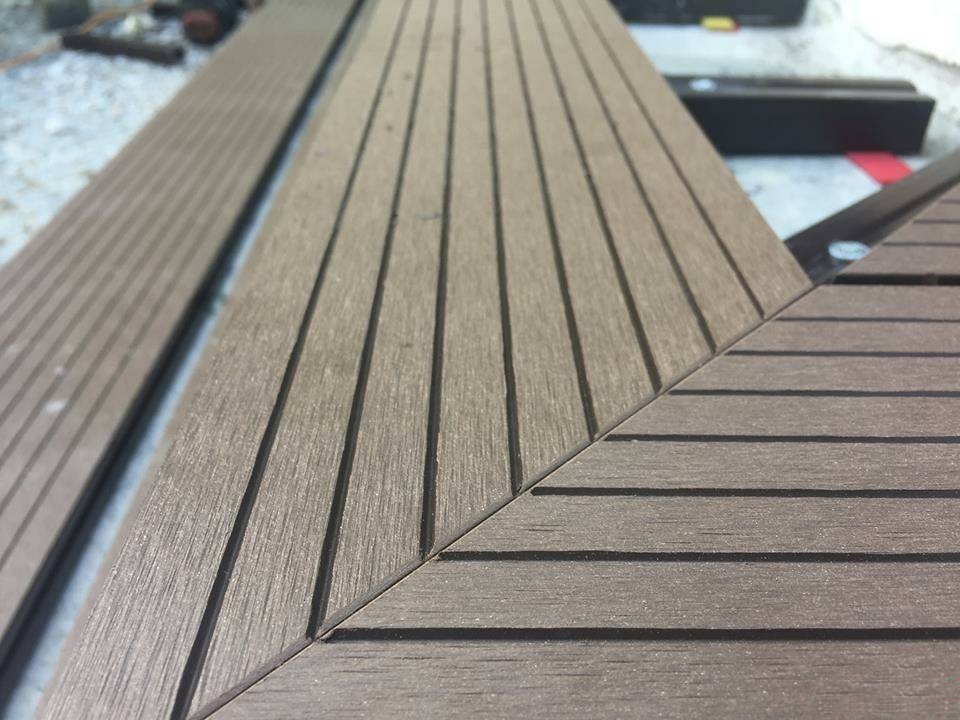 Even though the composite deck looks like wood, you can order different colors and styles to make the deck fit better with the house's interior. Colors can be either too bright or too dark. Unlike a wooden deck, a composite deck does not require finishing, painting, or other maintenance.
Unlock the secret of a perfect terrace with Tongue and Groove Decking
Aluminium
If you live in a region with frequent rains and strong winds, an aluminum deck is the most suitable option for building a deck. The metal structure is not subject to destruction; it is distinguished by excellent strength and does not require special maintenance. Also, the positive side of using aluminum is that it does not undergo combustion. In a fire, the deck will survive (which will not happen with wood or PVC).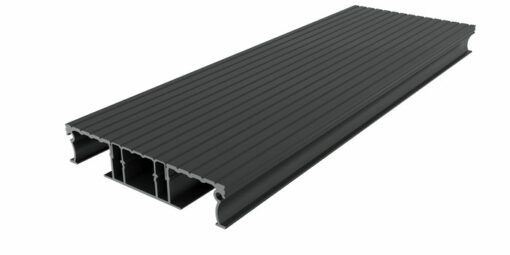 Your Guide to Picking the Right Deck Material
So, we have briefly described what materials exist for building a deck. But how do you choose the one that suits you the most? We have put together this mini-guide to help you make the right choice.
Consider Your Living Region, specifically Boston, Massachusetts. When building a deck in Boston, it's crucial to consider the local climate, known for its cold winters and humid summers. Though aesthetically pleasing, wood may not be the best choice given the city's moisture levels due to rainfall and humidity, unless you're willing to invest in regular maintenance to prevent premature deterioration. Conversely, metal or PVC decks may not be the best fit in Boston's winter conditions, as they can become uncomfortably cold. The longevity and performance of your deck material in Boston will largely depend on its ability to withstand these local weather conditions.
Determine Your Budget. When there are no financial restrictions. But if they are, then finding more budget-friendly options for building a deck is advisable. For example, aluminum and wood materials are of the same quality. The nuances are only in service and appearance. However, wood is considered cheaper than metal, so why overpay if the result of construction will be the same? The tree will perfectly cope with its task, no worse than metal, and at the same time, it will cost several times less.
Don't Forget About Maintenance when choosing your deck material. Maintenance is a factor that all deck materials have in common. For example, wood must be constantly treated, stained, cleaned, etc. If neglected, the deck will eventually rot or succumb to insects. If you're not prepared to dedicate much time to maintenance, consider using less demanding deck materials, such as aluminum or PVC. These materials don't require special care and can save significant effort.
Composition and Design. The deck is usually attached to the house, so whether the design is identical for aesthetic pleasure is worth considering. For instance, a wooden deck will look great against its background if a house is lined with wood. Choosing a material complementary to the home's structure and color tone is better. PVC decks can be of any color, and wooden ones can be covered with paint.
Pay Attention To The Material Itself. If you have pets or children, pressure-treated wood can harm their health as it is pre-treated with chemicals. If this is important, you should use more natural options. PVC decks, in general, can be said to leave a carbon footprint and hardly decompose, which may not be acceptable to you personally due to your worldview.
These are general recommendations. Choosing the suitable deck material may not be as easy as it seems. It is better to ask knowledgeable people who will tell you which deck is best, depending on your situation.
Don't Miss Our Latest Articles on Roof Decking
Final Words about Deck Material
It turns out that all types of deck material are suitable in their way. Which one is the best is ultimately up to you. Before embarking on the construction process, we highly recommend discussing your projects with professionals. Builders will evaluate your site and help you choose the perfect deck material depending on the specifics of the work and your financial situation. Remember, they are always ready to guide you through the deck material selection process and help construct the deck of your dreams.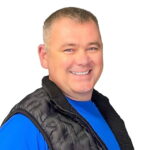 Denis is the driving force behind ID Flat Roof, a leading company in Boston specializing in flat roof repair and installation for over 20 years.
Expertise:
Denis excels in PVC, TPO, EPDM, and rubber roofing. His meticulous approach ensures quality and customer satisfaction.
Innovation:
Denis incorporates cutting-edge solutions like skylights and solar PV roofing.