Composite Decking Guide: Exploring Trending Options in Boston
5
minutes
Let's be honest; we want additional outdoor space for relaxation, picnics, parties, and BBQs. Decking, which you install at ground level, on the veranda, patio, flat roof, or balcony, will provide you with that space. We are going to tell you about the main types of decking as well as the advantages of one of the most popular decking technologies – composite decking.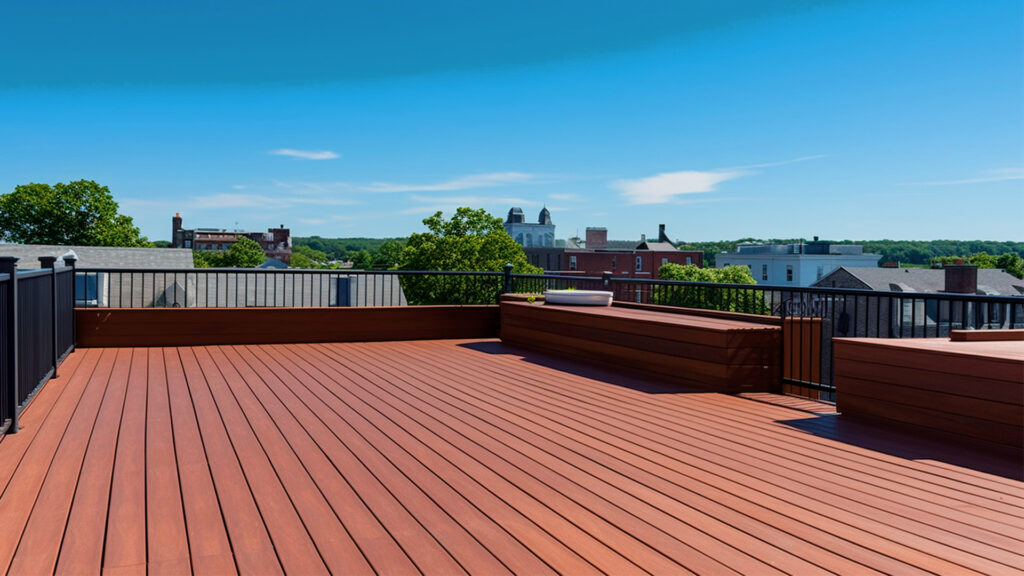 Wide range of Decking: Natural and Synthetic options
Decking boards are 1″ to 3″ thick boards laid parallel to each other on a framing structure.
There are several decking board production options depending on raw material:
Natural wood decking, including larch and other hardwood planks
PVC is a fully synthetic material with a long service life
Composite materials, which include both synthetic polymers and natural wood fibers
Let's pay special attention to composite materials, as they are the golden mean of the industry with excellent performance, long service life, and almost complete resistance to weather conditions. Besides that, composite decking boards will almost certainly adorn your exterior or flat roof.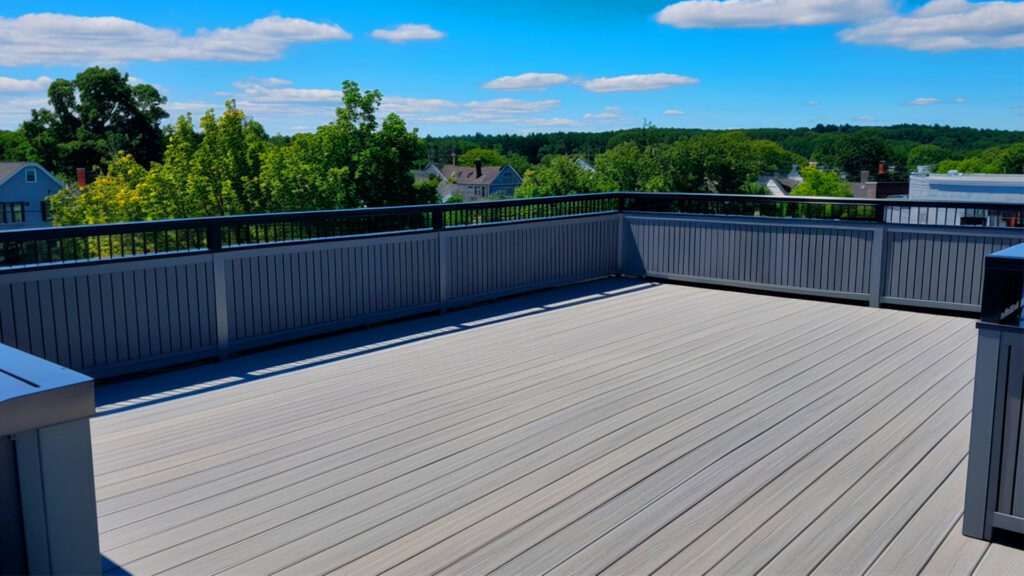 Composite Decking VS Natural Wood and PVC
Let's begin with the weak sides of other solutions available in the production of decking boards. For example, natural wood looks very elegant, but boards can start to rot or change shape over time. In addition, almost any wood surface must be seasonally maintained and covered with wax, paint, and various chemical impregnations.
PVC decking is a good alternative to natural wood, but PVC material is completely synthetic (it may look like wood, but this technology has its cons). In addition, PVC boards are not the most affordable option on the market.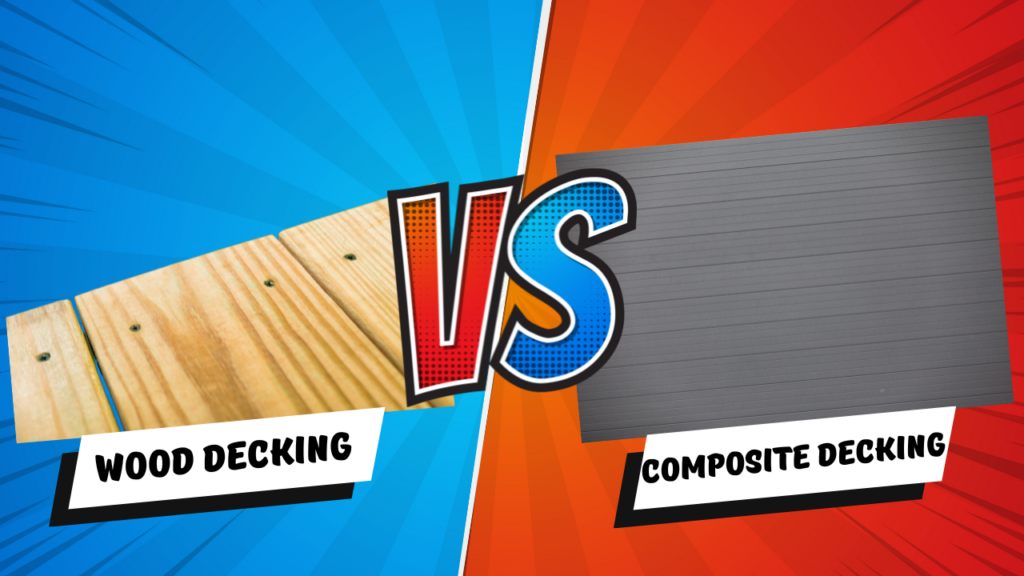 Composite materials comprise 50 percent wood products and 50 percent synthetic materials (recycled materials, color tints, and bonding elements). The ratio of natural and synthetic raw materials may vary depending on the technology used by the composite decking manufacturer.
Thus, thanks to this technology, it was possible to create a practical, relatively inexpensive, and environmentally friendly material that is used, among other things, to produce high-quality decking boards.
The Main Advantages of Composite Decking Boards
What are the main benefits of material for a floor surface located on the roof, balcony, or garden?
Service life is 30+ years. You probably don't want to change boards every 10 years. The service life of composite materials can be even longer than 50 years. Your children and grandchildren will use the boards if you choose high-quality material.
Since the composite decks are used outdoors, they are immune to climatic conditions, Boston winters, and summers. Properly installed decks are unafraid of temperature changes, winter frost, and hot summer weather.
Unlike natural wood and PVC, composite materials practically do not fade and stain under UV rays. It means that even after 10-15 years, your terrace will look the same as on the first day after installation. Some manufacturers give a 25-year warranty on their product on average.
Nevertheless, composite boards absorb little moisture and do not rot or warp. For Boston, this is the most practical and durable deck-covering option.
If you have neighbors with wooden decks, you have probably heard from them about the problems with bent or cracked boards. Every square foot of composite decking materials remains geometrically stable and does not crack or chip. Composite decks are easy to install, even with hidden fasteners.
This material is an excellent alternative to wood because it does not require special or every-month care. It is easy to clean and wash. Unlike real wood, composite decks need not be waxed or repainted every season.
The surface of composite deck boards is comfortable to walk on. The surface is stain/scratch resistant and does not wear off over time. If necessary, you can choose anti-slip boards.
How to Choose Composite Decking Boards: Expert Advice
As mentioned above, the ratio of natural and synthetic raw materials and connecting components in composite materials can differ. We recommend choosing materials that contain at least 40% wood-based materials.
Be sure that the chosen products are certified and that all substances in the composition are non-toxic and safe for contact with people and pets.
There are dozens of brands and hundreds of composite decking offers on the US and Massachusetts markets. To save you time, let's talk about the basic distinguishing criteria for these materials:
There are three main categories of composite deck boards based on production features:
Solid. The structure of these boards is monolithic. Such boards weigh more than other types of composite decks, but they are very durable. As a rule, they are mounted where many people walk daily – in hotels, restaurants, and public pools. However, if you want the most durable option, solid decks can be chosen for flat roof terraces in private houses or ground-level decks.
Hollow or blank. This type of material has an open structure. Such boards weigh less and are easier to mount but are not designed for increased loads. Sometimes, they are used as a terraced floor covering and for wall decoration.
Capped composite decking materials are universal – such coatings can be used near pools, in rooms with high humidity, on flat roofs, etc. Their distinguishing feature is a two-level structure, internal and external. The inner material comprises natural wood and polymer particles, and the outer layer comprises a synthetic protective coating. The result is a wear-resistant and durable material that does not weigh too much.
The second important aspect is color. Remember that composite boards cannot be repainted, so the shade and texture should match the building's exterior and architectural style. Fortunately, manufacturers offer various product lines, colors, and textures, from natural wood grain imitation to exclusive jet black, silver, or bright white variations.
Please note: not all composite materials are resistant to mold or fading. Choose special products if you will use the material outdoors or in places of high humidity.
Don't Miss Our Latest Articles on Roof Decking
Conclusion: Give Yourself Time to Find Your Best Option
Composite boards are a great option for arranging an outdoor living space on a flat roof, porch, or garden in Massachusetts.
However, many options for surface materials differ in weight, installation method, color, and resistance to various environmental factors. Interested in learning more about the differences between PVC and composite decking?
Don't miss our upcoming article on PVC vs Composite Decking, where we'll dive deep into the pros and cons of each material.
To avoid making a mistake with the choice, take the time to compare available offers and request samples of coatings from contractors. Consult with roofers and contractors. Experts will tell you which brand and model of coverage to choose for your living space requirements and budget. It is important to entrust the installation of the decks to professionals since not only the service life of the terrace boards depends on this, but also your comfort and safety.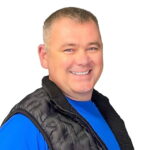 Denis is the driving force behind ID Flat Roof, a leading company in Boston specializing in flat roof repair and installation for over 20 years.
Expertise:
Denis excels in PVC, TPO, EPDM, and rubber roofing. His meticulous approach ensures quality and customer satisfaction.
Innovation:
Denis incorporates cutting-edge solutions like skylights and solar PV roofing.