Deck Refinishing: Hints and Tips for Boston Homeowners
5
minutes
Decking on the roof of your house, on the terrace near the porch, or as a separate structure in the garden is an excellent solution for those who like to spend time in a comfortable environment and fresh air. However, decking, mainly made of natural wood, requires special attention – you must check the boards once or twice a year and repair and renovate them quickly. What is more, deck refinishing is an important task as well. Following simple guidelines, your decking will look great in 10, 20, and even 30 years.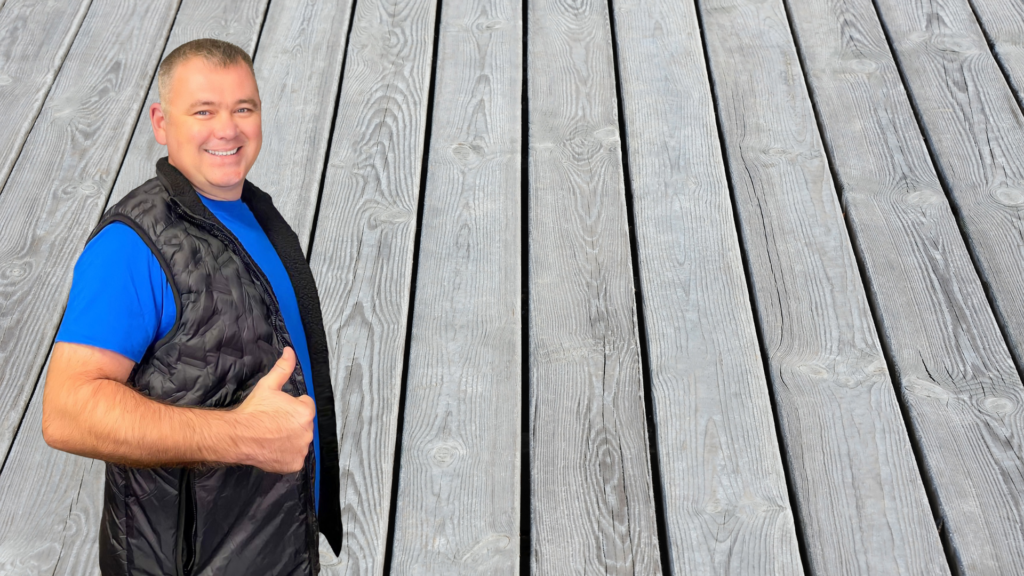 Deck Refinishing: Different Materials and Different Approaches
There are three common types of decking for private real estate in Boston. Nevertheless, this article will not consider commercial solutions, such as aluminum decking.
Natural wood decking (ash, pine, larch, oak). This natural material is in high demand, as deck boards made from properly processed natural wood have a service life of 30-40 years. In addition, the texture and color of natural wood is always in trend.
Composite decking is an alternative solution. Unlike natural materials, a composite product is made of wood flour (woodworking products), plastic, and binding elements. Composite decking (50% plastic and the same amount of wood particles) comes in various colors and is usually not top-coated with protective paints or varnishes. However, some composite boards can be waxed. Waxes and mastics can refinish composite decking several seasons after installation.
The third option is PVC decking. It is an entirely synthetic material. It does not look as aesthetically pleasing as natural wood, but PVC boards are highly durable, wear-resistant, geometrically stable, and water-resistant. On the other hand, they have a minor flaw – PVC boards cannot be renovated with abrasive sandpaper or partly repaired. If PVC decking fades in the sun, it cannot be repainted or refinished. The only option available for renovation is to replace the deck.
When Deck Refinishing is Highly Recommended
We will discuss natural wood decking further in the article since it lends itself well to restoration and refinishing manipulation. But why refinish decks at all?
Any surface burns out under the influence of sunlight over time. The average surface of the decking will become pale or gray after 1-2 seasons. In Boston, decking needs to be refinished once a season.
The wood becomes dark from moisture and begins to mold (or rot), so experts recommend renovating the layer of protective covering material every few seasons. Using the right protective coatings increases the life of the wood decks by at least 5-10 years.
The decking surface wears out over time, mainly if the boards are laid in places where people constantly walk – on terraces, porches, near pools, and so on.
Deck refinishing also becomes a reasonable solution to repainting the decking in a new color.
Refinished decking is a crucial part of home improvement projects as renovated deck looks more attractive and increases the property's value.
Decking Refinishing: Common Solutions
Impregnation. As a rule, boards are treated with protective impregnations during production or before installation. However, there are situations when additional treatment is required after several seasons of usage (if the boards have begun to rot or you find pests damaging the wood).
Varnishes, enamels, and paints. Natural wood can be coated with paint, enamel, or varnish. There are several popular options for paintwork – acrylic, alkyd, oil, and polyurethane stains. Each product has its advantages and disadvantages.
Attention! Choose stain and varnish materials for outdoor work. These materials can be toxic during application and drying. Observe safety precautions, use protective goggles, thick gloves, respirator (or other protective equipment), and follow the manufacturer's instructions.
Wax and oil. This coating refinishing material is not as durable as paints or varnishes, but wax and oil accent the texture and color of natural wood.
Wood stains. This type of finishing coating is used for tinting wood to emphasize the natural color or change the shade.
Step-by-step Instructions Deck Refinishing
The first step is a thorough inspection of the whole decking structure, including the surface of the decking, as well as the frame on which it is installed. What are we looking for? The most dangerous are traces of rot and serious mechanical damage – chipped areas and massive cracks. Replacing damaged boards or part of the decking is advisable in some cases. It is also recommended to find out the source of the problem (like standing water or lack of natural ventilation) and protect the boards from rotting in the future.
The second step is to sand the deck, removing ingrained dirt, a layer of old stain, and 'grey' wood. You can use different sandpapers (sandpaper with coarse grain and fine grit sandpaper), but renting an orbital sander is a more efficient option (especially if the decking area is quite large). A power washer is one more must-have tool. Attention! Watch out for protruding fasteners and nails. They need to be removed.
The third step is to wash the surface with a deck cleaner. You can use either a garden hose or a more effective pressure washer. After washing, the decking should dry well – it will take several hours on a sunny day.
The fourth step is the application of the primer. Choosing a primer compatible with the paint material you will use as a top coat is important. Let the primer dry and permeate the top layer of the wood.
The ends of the boards must be treated with a special sealant so that the boards do not absorb moisture. After the sealant has dried, you can apply the top coat. As a rule, the sealant dries in 2-3 hours.
The fifth step is to stain the deck with the proper paint, varnish, or wax. Follow the manufacturer's instructions. The application method, the number of layers of paint required, and the drying time depend on the brand and product. Usually, the protective covering is applied in 1 or 2 coats of stain.
As you see, deck refinishing services can be complicated. So if you don't want to get your hands dirty, call a local roofing contractor.
Deck Refinishing: Tips and Advice From Experts
Prepare tools for cleaning and washing the decking. You will also need materials for applying wood stains, including protective equipment, rollers, brushes, rags, etc.
Always read the manufacturer's instructions for protective and paint materials, and observe safety precautions, considering the application method, the number of layers, deck surface type, drying time, etc.
Varnishes and paints can be matte and glossy. The choice of decorative finishes depends on personal preferences and exterior solutions.
Experts recommend choosing special coatings that protect the wood from UV for decking exposed to the sun.
The consumption of oil-based stains (and other stains), varnish, oil, or wax from different brands and when applied to different surfaces will also differ. Usually, the consumption is indicated on the packaging. Buy finishing materials with a small margin.
Don't Miss Our Latest Articles on Roof Decking
Conclusion: DIY or Call the Local Contractor
Experts recommend refinishing any wood deck every few seasons, but if your decking has begun to change color, with cracks on its surface, you should plan deck refinishing ASAP.
Refinishing will undoubtedly increase the service life of any wood decking and restore its attractive appearance. With a professional approach, even a 10-year-old decking will look new after refinishing.
Prepare for refinishing project beforehand. Special tools and equipment are used to refinish the decking. Rent power wash equipment and sander or contact companies that provide professional deck refinishing services. Don't want to waste time? Call a professional contractor and ask them to provide a detailed estimate.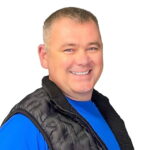 Denis is the driving force behind ID Flat Roof, a leading company in Boston specializing in flat roof repair and installation for over 20 years.
Expertise:
Denis excels in PVC, TPO, EPDM, and rubber roofing. His meticulous approach ensures quality and customer satisfaction.
Innovation:
Denis incorporates cutting-edge solutions like skylights and solar PV roofing.