Decking Roof: Importance, Variations, and Lifehacks
Reading Time:
4
minutes
As a human body has a skeleton as a support system, roof sheathing is an essential element that carries the weight of the rest of your roof. Therefore, the significance of adequately decking a roof is hard to underestimate. So, if you are a responsible homeowner, learning the quintessence of this process will help you keep a safe cover over your head.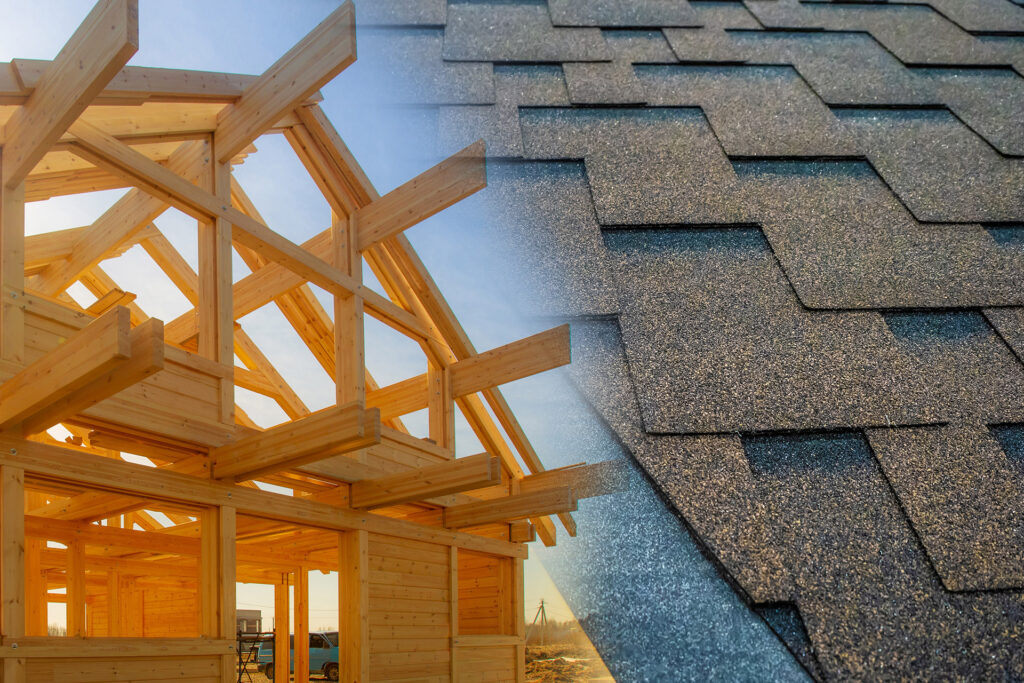 Decking as a Vital Element of a Roof
First, what does decking a roof mean? You have a framing of a roof, and you have roofing materials that you place on it. However, it won't be a stable and reliable structure unless you put a decking (sheathing) between them. These boards of wood or metal are an additional layer that provides a crucial foundation for your tiles, shingles, membranes, or other roofing materials.
Moreover, the functionality of roof sheathing is broader than just ensuring that your roof has the necessary support. It also guarantees that:
The whole construction is more enduring and stable. Roofing materials, snow, ice debris, and wind can be a substantial load to bear. As a result, when your decking distributes this weight evenly, the chances of a roof collapse shrink significantly.
You will have an additional shield against rain, wind, snow, or other unfortunate weather conditions. Plus, not only does it keep the unwelcomed elements away, but it also acts as extra insulation, increasing the energy efficiency of your house.
Construction workers will install the rest of your roof without unnecessary complications or endangerment. This foundation will make the installation process more simple and convenient.
Nameworthy Sidenote
If you believe your decking needs additional protection from moisture or other deteriorating factors, you can install roof underlayment. A layer of a self-adhering membrane, synthetic material, or asphalt-saturated felt will serve as a barrier and make the structure waterproof.
Types of Decking & Their Inherent Traits
Now that you understand that the whole roof system depends on the durability of sheathing, you can see that finding a proper material for decking a roof is a part you can't neglect. Generally, you can choose between plank decking and sheet decking. The first was common before contemporary materials, such as plywood and OSB, took the stage.
Of course, the ones with extensive lifespans will cost you more. Still, modern technologies equip you with enough options to find the one that suits your needs and doesn't irreparably harm your budget.
Types of Roof Decking
Material
Major Advantage
Possible Shortcomings
Mortal Enemy

Plank sheathing
Your roof lies on elongated rectangular wooden planks with a 1.5″ gap. Usually, they have a 1×6 or 1×8 size.
They pair perfectly with wood shake roofs.
It doesn't offer much versatility and is expensive compared to modern materials.
Water. It causes wood to rot and corrupts metal with rust.
Sheet decking
CDX (C-D Exposure 1) plywood
C-grade and D-grade sheets of veneer are combined to accomplish an advanced level of protection against moisture.
It enhances the level of moisture influence that your roof can survive. You can choose the appropriate thickness (from ¼" to ¾"). Plus, it has a reasonable price.
They don't possess the same level of rigidness and durability as metal or plank decking.
OSB (Oriented Strand Board)
When you compress a bulk of wood chips and strands into a 7/16″ sheet, you get an oriented strand board.
You can select the thickness and grade that suits your parameters. It offers the most lucrative price on the market.

Metal Roof Decking
It comes in the form of corrugated sheeting of aluminum or steel.
This type displays unprecedented longevity when it comes to decking a roof.
It serves better on flat and low-slope roofs. In addition, it is the most expensive among available options.
Word of Advice
Although it is hard to call metal decking affordable, wood prices have been incredibly volatile recently. Thus, please don't dismiss this variant because of its potential cost. It might be an actual viable solution.
Unleash Your Creativity: Exciting Decking Stories
Decking Roof & Taking Care of It
The faith of your roof decking lies in your hands from the start. First, you have to check that the roofing contractor installs it correctly. Then, it would be best to incorporate regular inspections into your routine. Of course, when you notice that the damage is beyond repair, you need to replace your roof decking.
Secrets of Decking Roof Repairs, Replacement, and Installment
Make sure that the contractor presents you with materials that match the updated requirements of the existing building code in terms of thickness.
Check the construction's design to determine whether it provides proper ventilation.
As early as possible, try to detect roof leaks, dark stains, rust, mold, loosening, sagging, and other signs of decay.
Fix the spotted issues without delay.
When you install a new roof, in most cases, you will have to change the decking.
✅ Professional Tip
The roof code also states that when any planks display a gap that turns out to be wider than 1/8″, you must replace the decking alongside your roof according to the manufacturer's instructions. It's better not to skip this step, even if your contractor tempts you by lowering the price.
Helpful Reminder
Roof replacement is a process that you include in your budget in advance. Roof decking is an inherent part of the roof system. Hence, combining the costs of changing roof materials and decking will benefit your roof's life expectancy.
Summing Up
Decking a roof is a relatively simple and affordable process. However, due to the importance of this part to the life expectancy of your roof, you should pay attention to many nuances, such as picking the appropriate roof decking material or finding a responsible roofing contractor.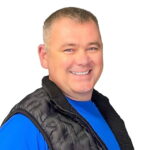 Denis is the driving force behind ID Flat Roof, a leading company in Boston specializing in flat roof repair and installation for over 20 years.
Expertise:
Denis excels in PVC, TPO, EPDM, and rubber roofing. His meticulous approach ensures quality and customer satisfaction.
Innovation:
Denis incorporates cutting-edge solutions like skylights and solar PV roofing.