Comprehensive Guide on Deck Remodel in Boston, Massachusetts
5
minutes
With a deck remodel, your outdoor space can transform into something more inviting and enjoyable. You may decide to enhance its aesthetics — or completely restructure it during the deck remodel process. A revitalized deck will charm your house and offer an impressive outdoor relaxation area thanks to the remodeling. Your friends and family will have a fantastic time in this remodeled deck space!
I, Denis Tchernov, have been building roofs for over two decades. I wrote this article to explain how to approach the remodeling process. If you understand how to organize it properly, you'll finish it faster and be happier. After reading this text, you should better understand the market of deck builders and deck remodeling in Massachusetts.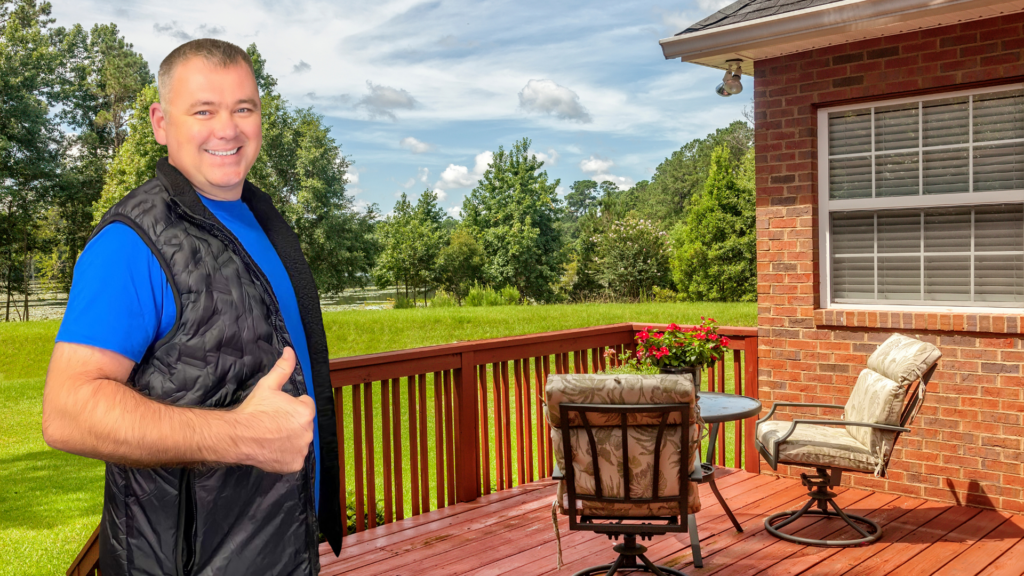 Which Type of Deck Is Easier to Renovate?
You can renovate any deck variety. However, it's usually easier to work with ground-level decks. Alternatively, they're called floating or freestanding. People place them close to their houses or anywhere in the yard. Before remodeling such a deck, consult a professional to learn about the existing norms and restrictions. For instance, you'll need to install the railing if the distance between the deck and the ground exceeds 30″.
The second type is a fixed deck, also known as attached. Such structures are more complex and thus costlier to renovate. They enable you to stretch the indoor space of your house outdoors. In this case, the building professional will consult you about the norms. Besides, they will also help you match the construction design with your home exterior.
ATTENTION: You need to get a permit for both building and remodeling decks in Boston, Massachusetts. This rule is relevant for all types of decks.
Optimal Time to Start Your Deck Remodel Works
Roofers are ready to work all year round. However, digging the holes for the footers will become problematic after the ground freezes. If you plan deck renovation for the colder months, make these holes in advance.
Unlock the secret of a perfect terrace with Tongue and Groove Decking
Consider stretching the tarp over the deck to protect the contractors from rain or snow. On the flip side, it can be dark under the tarp, and the workers might ask for additional lighting. It might not be too convenient to deal with pillars and other tall objects under the tarp.
ATTENTION: Summer, the end of Spring and the first weeks of Autumn are the best time for the works.
Critical Stages of Deck Remodel
After you've chosen a reliable contractor, stick to this scheme:
Ask them to come to you and inspect the already existing construction. Describe your ideas to them and ask for advice. The roofer can give you recommendations not only on the deck design. They will tell you which supporting elements you should replace and which can serve you for many years. It's vital for reducing deck costs.
Let the roofer prepare blueprints and calculate the price of the materials and work. Discuss it with them and prepare the final plan.
Submit your plan to the building department. Please wait until the authorities approve it.
Declutter the deck so that the builders can work comfortably.
At the initial stage of the works, the contractors will create the supporting construction. If some pillars and beams remain in good condition, they will replace only those that can't serve you longer.
Then, they will attach the decking boards. We'll discuss the selection of materials later in a dedicated passage.
At the next stage, railings and stairs will be added.
The contractors will stain and seal the deck.
In the last phase, they will hide the deck board ends. If you leave them exposed, they will look sloppy. The contractors can either cut them or attach a neat perimeter to them. Some crews prefer to do this at the sixth step, immediately after securing the boards.

Finally, it will be your turn! Add furniture and decor items. Bring armchairs, planters, cushions, and rugs. Buy everything you need to create a seating area of your dream. Invite your friends and celebrate the renovation!
Additionally, you can ask the roofers to install some permanent elements on the deck. It can be a pergola, a gazebo, or any other construction that will protect you from sun rays. Alternatively, there can be a fireplace, a jacuzzi, or a bar where you'll serve drinks.
ATTENTION: Inform the roofer at your first meeting whether you want to conduct water or electricity for your deck.
Selection of Materials for Your Deck Remodel
The most budget-friendly option is wood which was treated under pressure. If you enjoy walking barefoot on the deck, avoid using this material for the upper part of the structure. There might be splinters. At the same time, such wood is perfect for the lower structure. Manufacturers inject chemicals into it to prevent rot and keep insects away. To make this material more durable, don't forget to coat it.
Engineered lumber is more robust than its regular counterpart. Because of its high price, it's not the best material for deck boards either. But it's one of the best options for supporting solutions. It enables you to reduce the number of posts under the deck. Previously, this lumber variety wasn't used outdoors. Today, it's not an issue anymore. To play safe, ask the vendor about outdoor usage.
Now, let's talk about the materials you can use for flooring. Tropical hardwoods like tigerwood and ipe belong to the premium segment. They are very durable and long-lasting. Because of their density, it's a challenge to cut and drill them — so hire experienced roofers. Tropical hardwoods are naturally fire-resistant. By using them, you'll increase the resale value of your house.
Softwoods, such as cedar or redwood, cost less than the previous variant. Environmentally conscious consumers love this type of wood deck because it doesn't require chemical preservatives. Softwoods contain natural oils and tannins that ensure their longevity and durability.
Composite decking consists of wooden fibers mixed with artificial substances. For instance, it can be recycled plastic. This option is cost-efficient and durable. It's a pleasure to walk on it barefooted. You won't need to worry about sealing or staining. A typical composite material requires little maintenance. However, it must be cleaned of mildew, mold, and moss. The more shade over the deck, the more frequently you should clean it. The deck color might fade over time, so be ready to refresh it.
Fiberglass is easy to install and slip-resistant. It has remained in excellent condition for decades. To improve its looks, you can stain or paint it. In Boston, it rains 137 days per year, on average. Fiberglass is perfect for the local climate. You shouldn't be afraid of mildew, rust, or rot.
Contact Me When You Want to Remodel Your Deck in Boston, Massachusetts!
I, Denis Tchernov, will be happy to remodel your deck. I'm ready to handle projects of any complexity level. I have a license and a skilled team of assistants. Numerous customers leave positive reviews about my work. They can confirm that I'm punctual, qualified, and reliable. My prices are always affordable and I work as fast as possible. I'll create a top-notch outdoor living area for your beautiful house in Boston, Massachusetts!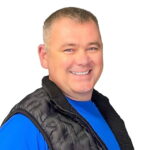 Denis is the driving force behind ID Flat Roof, a leading company in Boston specializing in flat roof repair and installation for over 20 years.
Expertise:
Denis excels in PVC, TPO, EPDM, and rubber roofing. His meticulous approach ensures quality and customer satisfaction.
Innovation:
Denis incorporates cutting-edge solutions like skylights and solar PV roofing.