Flat Roof Deck: Advantages, Disadvantages and Features
5
minutes
Integrating a flat roof with a deck into home designs is rapidly gaining popularity as an essential home improvement option. Are you aspiring to transform your outdoor living area, elevate your home's value, or luxuriate in the open air? If so, this comprehensive guide is tailor-made for you. We'll delve into why a flat roof with a deck is an excellent choice, detailing its benefits and potential drawbacks with utmost transparency. So, stay tuned as we uncover every facet of this appealing roofing system.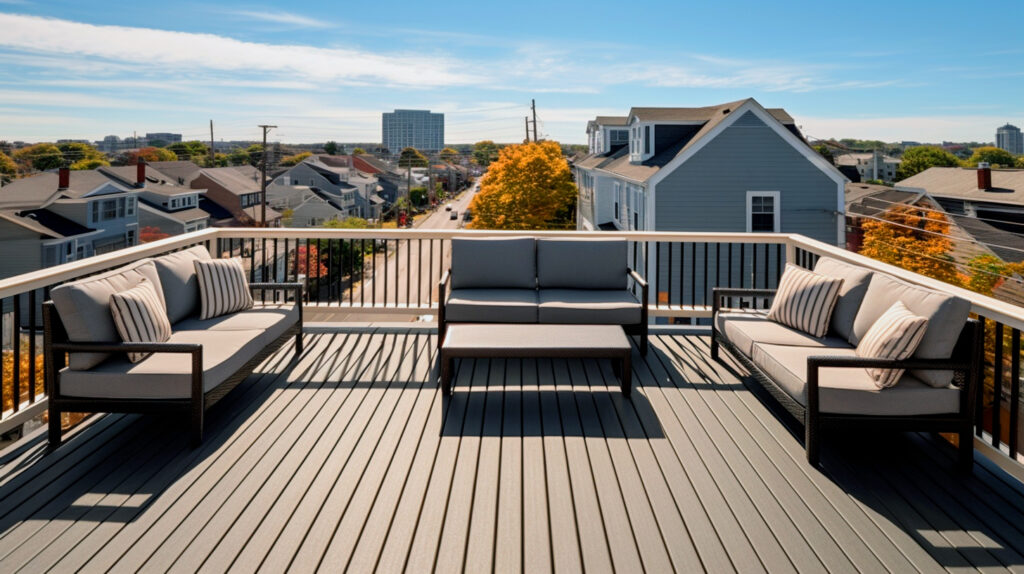 What Is a Flat Roof with a Deck, And Why Is It Popular?
As you may infer from the name, an open living area constructed on top of a flat roof is known as a flat roof. But why do people pick this kind of building? In actuality, there are a lot of explanations behind this. Its distinctive and fashionable appearance may improve any home's overall visual appeal, which is a compelling argument. However, this is frequently because a structure like this offers extra outside living space that may be used for comfortable living.
By the way, a flat roof deck may also increase the house's value, another incentive to choose one. This is particularly true if you reside in a neighborhood with little outside space since a flat-decked roof can be desirable to purchasers.
Benefits
Let's talk about the benefits of a flat deck roof. They are very reasonable.
It Expands Your Living Zone. This fact can be viewed from two sides. Firstly, the expansion of the living area means that now you will have more free space that can be used for anything. ranging from noisy parties and meetings with friends to quiet family evenings and complete solitude with yourself. On the other hand, your property will become more expensive, and you can sell the house for even more in the future.
It Is Easy To Maintain. Flat roofs require less care. By doing so, they are also less prone to issues such as leaks and deterioration. As a result, you will have more time to enjoy your home and less time to worry about upkeep and repairs.
It Is Customizable. A flat deck roof may be altered to meet your unique requirements and tastes. To make a deck that matches the design and furnishings of your house, you may select from several materials, colors, and styles.
Of course, other benefits include an easy building process and affordable prices. But then, let's talk about cases where an ordinary flat deck roof might not be the perfect solution.
Flat Roof With Deck Issues
Flat roofs might be more prone to leaks and other issues than conventionally pitched roofs. This is because if water collects on the roof, it may eventually get damaged. This is directly connected to the weather. A slanted roof could be the best choice in regions with a lot of snow or rain to prevent leaks and water damage.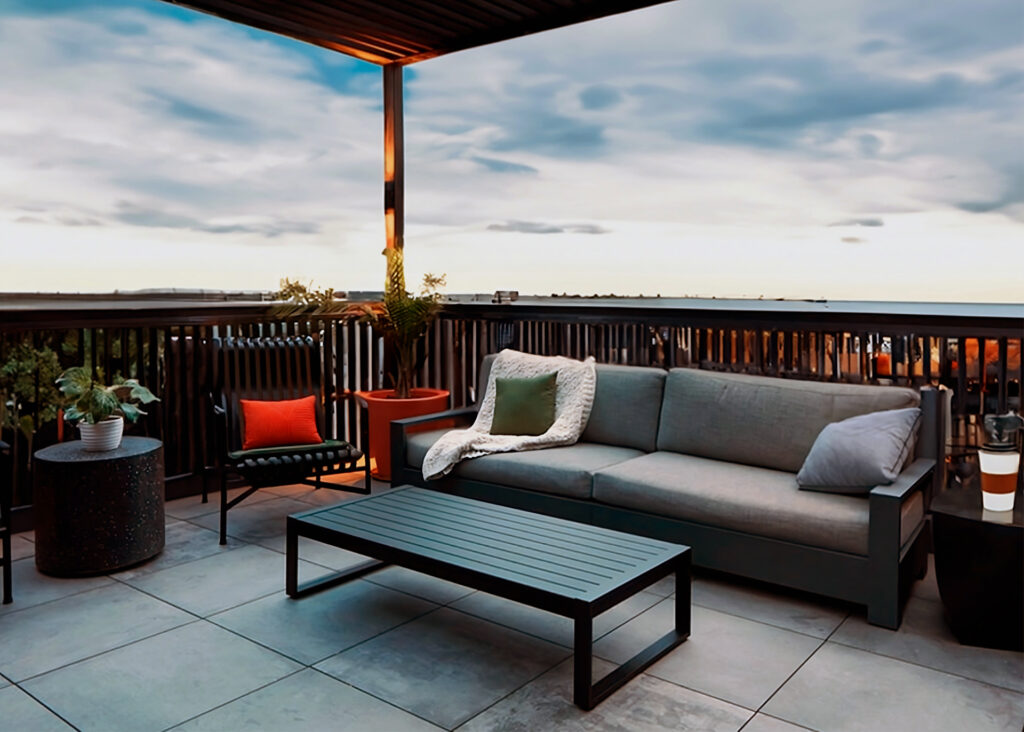 Materials Used For Flat Roof With Deck Building
Various materials can be used for flat roofs with decks based on the project's requirements and individual design. Among the most popular materials are:
TPO. Also known as the thermoplastic olefin. A flat roof often uses this single-ply roofing material. It is breathable, strong, and resistant to UV radiation, rips, and punctures. Due to its ability to reflect sunlight and lessen heat absorption, TPO roofing is also energy-efficient.
EPDM. This abbreviation stands for Ethylene Propylene Diene Monomer. In other words, it is a particular kind of flat roof single-ply roofing membrane. It is constructed of synthetic rubber and has excellent ozone, UV, and weathering resistance. EPDM roofing is also simple to install and maintain.
Modified Bitumen. Asphalt roofing made of modified bitumen is reinforced with fiberglass or polyester. It is extremely tough and resistant to weathering, UV radiation, and harsh temperatures. Additionally, modified bitumen roofing is simple to maintain and replace.
PVC. It is another abbreviation that stands for polyvinyl chloride. PVC is a single-ply roofing membrane with high durability and resistance to UV radiation, chemical compounds, and weather. Due to its ability to reflect sunlight and lessen heat absorption, it is also energy-efficient.
And, of course, flat roofs with decks may additionally need extra materials, such as insulating material, decking components that include composite or wood, and other elements that make the flat roof with deck resistant to weather conditions. The particular materials chosen will be determined by the project's design and specifications, as well as by the climate and location of the site.
Don't Miss Our Latest Articles on Roof Decking
Things To Consider When Building A Flat Roof With Deck
Building a flat roof deck can be a great decision, but only when everything is well done. Ensure you haven't missed anything before building this type of structure. Just follow these tips:
Think about your project. Verifying the local building rules and securing the relevant permissions before beginning any construction job is crucial. By doing this, you can be sure that your deck was constructed legally and safely. Additionally, your homeowner's association or another governing body may need to provide their consent.
Consider the roof and structure. Whether or not your roof can withstand the weight of a deck will depend on its design. So if you want to know if your roof can support the weight of a deck and any other additional furnishings or features you want to install, you should speak with a structural engineer or contractor. A flat roof deck has to be adequately waterproofed because it is exposed to the weather. This can entail sealing the roof surface with a waterproof membrane or another material and ensuring the deck is slanted for a sound drainage system.
Prepare well before decking. You can use anything you want: timber, composite materials, or cement. Therefore, consider a material's durability, maintenance needs, and money. Also, your deck probably needs rails for safety if it is more than 30 inches above the ground. It's crucial to pick reliable railings that adhere to regional construction regulations. Additional safety measures like illumination and non-slip surfaces must be taken into account.
Remember about proper care. A flat roof deck needs periodic maintenance to stay in excellent shape, just like any outdoor structure. This can entail sanitizing, sealing, and fixing any damage. Developing your deck should consider the expense and time needed for upkeep.
If this is all new to you, we advise you to seek professional help. Experienced builders will gladly help you with the project and create a flat roof deck without issues.
Takeaway
Well, now you know that householders who wish to optimize their outside living area and increase the value of their homes should consider flat roofs with decks. Even though there are some possible drawbacks to consider, many people like this style of roofing system because of its advantages. Be sure to engage with a trustworthy contractor who can assist you in selecting the ideal components and design for your unique requirements if you are thinking about a flat roof with a deck.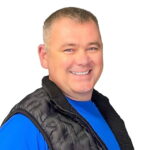 Denis is the driving force behind ID Flat Roof, a leading company in Boston specializing in flat roof repair and installation for over 20 years.
Expertise:
Denis excels in PVC, TPO, EPDM, and rubber roofing. His meticulous approach ensures quality and customer satisfaction.
Innovation:
Denis incorporates cutting-edge solutions like skylights and solar PV roofing.