Handyman vs. Professional Roofing Contractor | ID Flat Roof
3
minutes
The roofs of residential buildings can be completely different from each other. They differ in size and shape, roof frame and appearance, material, and method of its installation. And only a professional roofing contractor can understand all types of roofs.
Nevertheless, despite the differences, all roofs are similar in one thing – sooner or later, each roof requires repair. Even if you have chosen an ultra-reliable and almost eternal material, you must periodically perform minor repairs.
What about complex repair problems? If you suspect a significant roofing issue, notice a leak, or immediately call a professional if bad weather has damaged the roof. It will only be possible to restore it with experience and qualifications.
But what to do if your problem is minor or you need common seasonal repairs? Should you contact a handyman?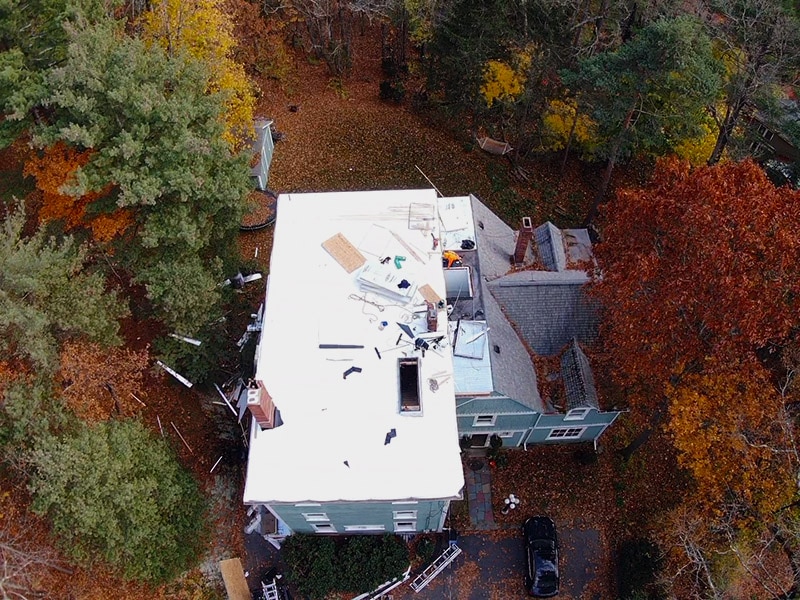 Handyman: Jack of all trades
Attention! Roofing repair can be dangerous. It requires compliance with all precautions and safety rules.
Even a skilled handyman can handle only minor repairs that do not require special equipment and tools. These tasks include:
Replacing one or two shingles that were blown away by powerful winds
Repair of minor damage to eaves
Replacement of standard gutters and downspouts
Sometimes, a handyman can be the right choice if you plan a tear-off task. Most likely, they will agree to tear off an old roof covering for less than a specialized roofer.
The advantage of contacting a handyman – is cost savings. As a rule, handymen are willing to work for a lower cost, and their estimate is 20-30% less than professionals.
Nevertheless, we recommend you request several estimates from the roofers and handymen – with and without dismantling work. Then compare prices and check whether it is worth contacting non-professional workers to save some money.
Professional Roofing Contractor: Real Professionals
Firstly, only a professional roofing contractor can design a new roof and carry out installation work properly. If you are planning a roof renovation, contact the professionals. It's worth it.
Secondly, only licensed roofing contractors can carry out emergency repairs, including repairing leaks during heavy rains or significant damages. Leaks require quick repairs, as substantial leaks can damage your property, as well as the frame and walls of the building.
Thirdly, a roofing contractor is worth calling if you plan to repair a large coverage area, if you cannot find the source of a leak, and if you need to repair chimneys, ventilation, external walls, and other complex roof parts.
Fourthly, only professional roofing contractors can qualitatively repair 'non-standard' roofs or roofs with innovative materials such as TPO membranes or PV solar panels.
The advantages of professional roofing contractors are the availability of licenses and roofing service permits, insurance, and a guarantee for materials and services.
Who should I call?
If repairs are not urgently required, we recommend you independently assess the scope of work. If the repair is minor, then contact the handyman and ask him to calculate the cost of the job, including materials. Then get a hold of a specialized roofing company (or several companies in your area) and ask them for an estimate.
If the difference in estimates is slight, it is better to choose professionals. A handyman can be the right choice for minor roof repairs but try to find an experienced and responsible builder.
Need a small or complex roof repair? Contact our specialists, tell us about your problem, and we will calculate the work cost, including or excluding necessary materials.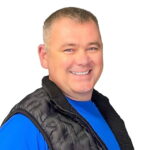 Denis is the driving force behind ID Flat Roof, a leading company in Boston specializing in flat roof repair and installation for over 20 years.
Expertise:
Denis excels in PVC, TPO, EPDM, and rubber roofing. His meticulous approach ensures quality and customer satisfaction.
Innovation:
Denis incorporates cutting-edge solutions like skylights and solar PV roofing.