How Much Does it Cost to Repair a Roof?
Reading Time:
13
minutes
If you have owned a private house for at least several years, you have learned from the experience that any home needs attentive care and forehanded maintenance. You'd better check every section of your lovely house, paying particular attention to the basement, plumbing, wiring, walls, and roofing, to be confident that everything inside and outside is as correct as a trivet. Then you can answer the question: How Much Does it Cost to Repair a Roof?
Roof Repair Guide: calculating an average estimate
The roof calls for special attention regardless of architecture type, appearance, level of inclination, and coverage form. More so if you or an expert builder are examining your house's upper 'shield'. It is like a multitasker doing several things at once – making your property attractive, protecting your family from bad weather, hurricanes, and rainfalls, and being responsible for comfort.
Sooner or later, even an ideal, super strong, and primarily ever-lasting roof needs special attention. Don't be a person who ignores tiles and shingles, negligible damages, and hidden leaks. The outcome of disregard can be deplorable.
Call qualified specialists immediately if you witness alarming symptoms that the roof demands renovation or emergency repair. While experts are driving, don't hesitate to check out a short guide with several pieces of advice on calculating the possible estimate and not exceeding the available budget.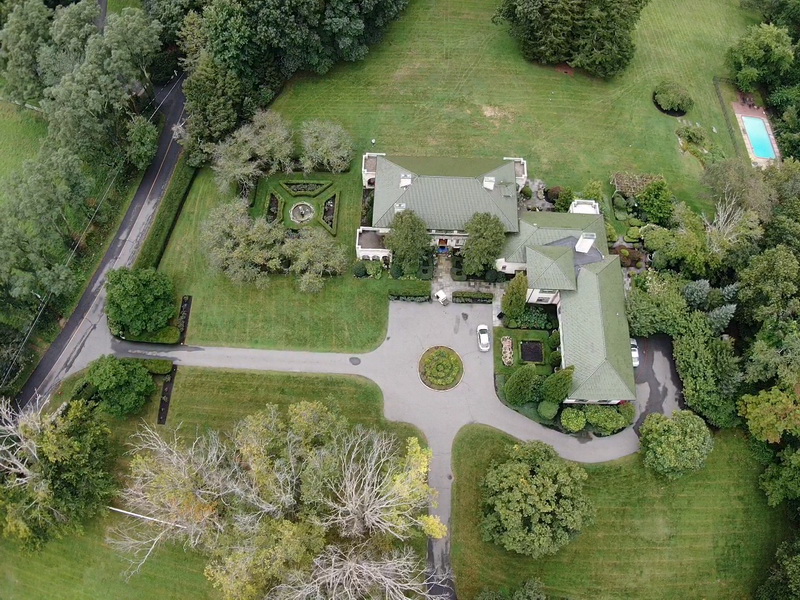 Take into consideration the following things:
First and foremost, you should find out the average range of prices offered in your region.
Can you measure the need-to-be-fixed area? Check up the per-square-foot price list.
Have you noticed a critical leak during heavy rain? How much will you overpay for the emergency call?
What is the primary material that covers your house? Is it a low-cost or premium one?
Where is the damaged or leaking area located?
Need special extras? How much money to add to the final estimate?
FAQs.
Price Range: from fifty bucks to 10 Grands
Being a proud citizen of the US, make ready to pay local roofers from $50 (in exceptional cases) to $1000. According to statistics, 70% of residential roofs can be renovated for several hundred dollars at most.
However, the final estimate for roofing services is an individual thing that commonly depends on various factors like the pricing policy, customer service, the class and features of the material mounted, and the particular location of the problematic issue. In addition, check your insurance coverage conditions.
The price-list range is extensive, and one cannot accurately calculate how much to prepare for payment for the professional services exactly before the object's inspection. For example, you may stump up about a hundred dollars if you only need to replace several pieces of damaged tile or asphalt shingle.
Similar roofing material can fix a small leak but may cost you more – about a hundred to two hundred dollars. If the leak is severe, the amount can rise to $ 1,000.
Most price repairs are related to replacing material over a large area, renovating the construction's inner frame, chimneys, eaves, ventilation, insulation, etc. You may spend from one to 5 or even 10 thousand dollars in this case.
Measure the area and find out the cost of repairing a roof
Different construction companies have algorithms for calculating the approximate or final cost of services. Generally, the budget depends on the coverings price (for instance, cheap rubber or expensive cedar wood cost differ), the particular area of the issue (several square feet or several thousands of square feet), the time and resources that need to be spent on the roof (1 hour or several days).
Roofers usually charge a fixed price if you only need to fix something small without pitfalls. Contrariwise, if the task is much more complex or hard to price at a glimpse, it is easier and even fairer for roofers to calculate the estimate considering the number of square feet.
As a rule, American homeowners most likely pay three to twelve bucks (for each square foot), depending on the complexity of the task and the type of coverage that need to be checked by professionals. If you intend to repair a slate, tile, PV solar panels, or green roof, the cost of the services will skyrocket.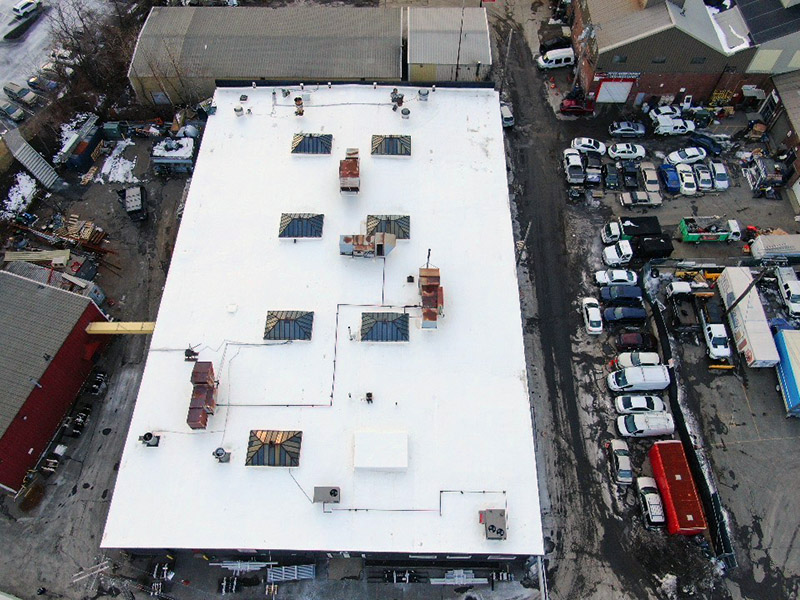 High-priced Emergency services
You can postpone a solution to some issues for a week or two. But not leaks. It is advisable to repair potentially dangerous damages right now and right now. Especially if it's raining outside and a couple of gallons of water seep into your home every minute.
Not surprisingly, the cost of urgent roof repair is slightly higher: usually, roofers charge an additional $150-250. On the other hand, the masters come to you as quickly as possible and eliminate the cause of the leak within 1-2 hours.
Coverage materials: inexpensive vs. premium
Firstly, the materials cost differently, sometimes several times more or less. Secondly, asphalt, rubber, metal, or wood require different equipment, preparatory work, qualification, and skill level. Some roofing materials are easier to dismantle and mount, while others need complex prior work and special equipment.
The 'easy-to-work-with-materials' group includes affordable Rubber, Tar, Composite, and some membranes. Nine times out of ten, renovating such coverings costs $3-7 per square foot.
The second group is slightly more costly. It consists of asphalt (3-tab, Architectural) and wood. Most roofers charge up to $12 to repair or replace such coverings, depending on the square footage.
The most investment-requiring ones are Slate, Metal, or Tile. It's fair to say they require renovation much less often.
Rubber
Rubber-based material covers almost all 'old-style' buildings with low-slope and zero-slope flat roofs in North America. It is a cheap-to-produce synthetic material that is easy and quick to install. Unfortunately, it requires repair often. Renovation services with rubber (or EPDM) roofing surfaces start from $3. You should multiply that number by square feet.
Old-school tar
Tar (some roofers call it BUR) is only suitable for some neighborhood buildings but is cheap and ever-lasting. The initial cost of repairing a tar roof is the same – $2-4.
Composite
Composite shingles consist of single-layer fiberglass covered with granules. Shingle composite materials are easy to mount on a new roof or replace, but they have a weakness: shingles can be blown-off during strong winds. The commonly offered estimate for composite roofs is usually low – around $3.
3-tab and 3-dimensional asphalt
Asphalt (commonly produced in shingles) is supposed to be the right choice for most residential properties across the US. This material is relatively affordable. But it's fair to say that it can be critically damaged mechanically or blown away. The final roof repair cost depends on the class of asphalt shingles mounted. Plain 3-tab shingles are affordable, while architectural shingles, which imitate tile, wood, copper, or even marble, are more expensive. The repair cost usually is $5 to $12.
One-layered and two-layered membranes
Durable membranes cover new commercial (industrial facilities, shopping, office centers, warehouses) and two-story residential villas with zero-slope roofs. Still, such roofs can accumulate water, and even minor leaks can generate internal property damage. That is why membrane roofs must be checked monthly and repaired the same day you reveal a leak. Usually, the cost to repair a roof is $3 min. to $10 max.
Eco-friendly wood materials
Natural wood is not the cheapest option, but it's pointless to argue that wood can become a main complement to any architectural style. It is aesthetic and sturdy enough to guard your house against the rain and winds, but wood requires mandatory seasonal repairs. Usually, it costs $5 to $12.
Copper, steel, and aluminum
Metal (protected from corrosion) can serve 100 years or even more, withstanding all negative factors. But corrosion or lose fasteners are the main enemies of any metal coverings. In addition, metal roofs can be costly. Copper or aluminum sheet metal hit the wallet the most. Steel shingles or corrugated sheets are much cheaper. The price list of repairs varies from $6 to $20.
Natural slate
Some experts believe that slate is the strongest and primarily eternal roofing material. That is true. But even superheroes have a few weaknesses. For slate, it is ice damming, and powerful winds can blow massive shingles away. Be ready to pay up to $20 to repair natural slate roofs. Synthetic slate (looks the same but has a shorter service life) is slightly cheaper to replace.
Classic tile
Mediterranean-looking tile is a traditional roofing material in some regions with high weather-resistant features. But tiles can be cracked and blown away. Tile is supposed to be one of the most costly and fragile materials to repair – $8 to $20 per square foot. Check tile roofs every season and especially after storms. Beware not to damage the tile with your foot or ladder.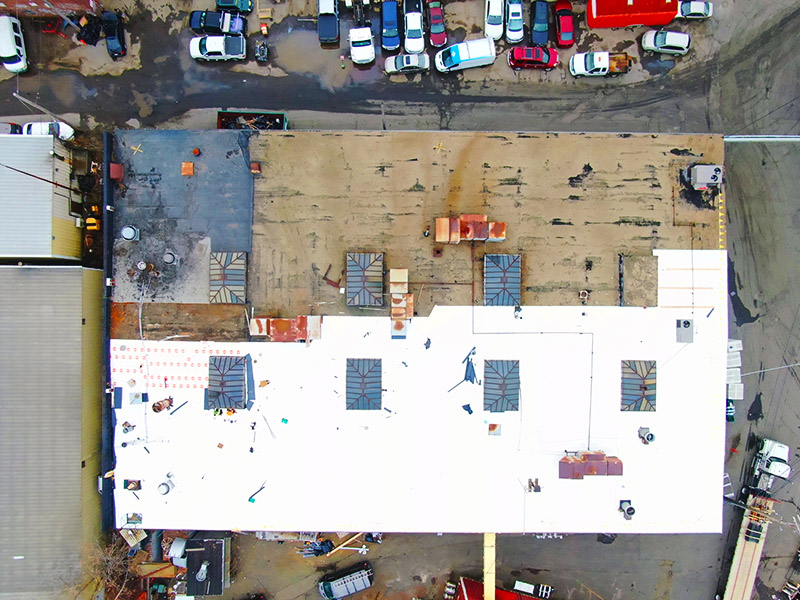 Find the location of the issue – the cost of repairing a roof
Roofs can be as different as people. For a craftsman who inspects buildings, some areas may be more difficult or dangerous to reach, while others may be easier to access. Thus, 30-foot, high-pitched roof repairs can be more costly than repairing a flat surface over a porch.
Roofing repairs for residential buildings, especially two or three-story buildings, are the most money-wasting: from two-three hundred to $1,500.
The upper covering of a carport or garage is generally more affordable to inspect and repair, as it is easier to get. To add, garage or carport roofs are usually much smaller. The average cost of renovations is between $300 and $1,000. Be ready to get out of the wallet the same amount to repair a deck.
The simplest (and the cheapest) task is to replace some materials or seal a leak on shed or porch roofs. Building companies typically charge between $100-300. In some extraordinary cases with total renovation, prices may rise to $800-1000.
Houses, cottages, villas
A house roof repair may be low-cost in theory, but it involves qualified roofers solving challenging problems in nine of ten cases. The work area can be as large as half of the football field. Complex shapes, chimneys, dormers, and gutters of residential houses incline their roofs.
Carport
The amount of money you'll spend repairing a garage roof is commonly slightly lower than that of a house roof repair. Although the carport often covers the same roofing material (that isn't cheap) as the house, it is much easier for a qualified roofer to get there. One more thing is that carports and garages have simple wireframe architecture. Therefore, services are slightly cheaper.
Shed or porch
These objects are not dangerous to work on, and slate or cedar wood doesn't cover their roofs, so they are the cheapest to repair. The total cost of the services depends on the material (composite, asphalt, metal) and the particular source of the problem.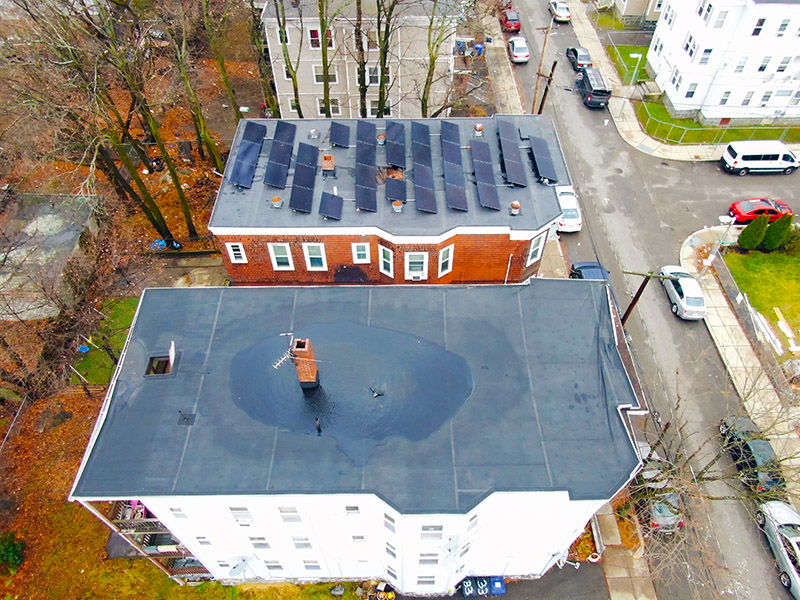 What to replace?
The final list of repair tasks may differ in each case. Sometimes the most practical solution is to replace the damaged section with a similar or sturdier material. You must do so if the covering is seriously worn out, cracked, burst, or bent. If the damage is minor and materials are primarily intact, roofers can offer to renovate the existing parts without dismantling them.
Usually, it is acceptable to replace roofing objects such as Gable Vents or a Chimney Flashing. Typically, replacement costs start from $100.
Soffit renovation is slightly more expensive – $500.
You can replace most Gutters for $500 or less. Total replacement of gutters can hit the wallet much more notably $4,000-5,000.
The calculations are similar to Eaves. It's possible to replace most Eaves for $1000. In some extraordinary cases, complex replacement costs rise to $7000.
The price of shingles depends on what needs to be replaced and the replacement area. If only one element – is the root of the problem, you can spend one hundred max, but if you want to change half of the roof and the materials are upmarket, then be ready to pay $5,000-10,000.
Gable vent
Gable vents take over the function of controlling air exchange and temperature under the roof. They have a simple design and last for decades, but gable vents can fail to do their job due to temperature changes or debris.
Chimney flashing
Chimney flashing is your helper who protects the house from water, significantly reducing the likelihood of leaks. When mounted correctly, chimney flashing serves for 20-30 years, but unforeseen circumstances or hurricanes can damage them.
Gutter
Anything can happen to an average roof gutter – it can suddenly crack, leak, rot, or sag. Any roofer will tell you that replacing one is more accessible than bodging it. After a hurricane or rainstorm, the roof repair cost will significantly increase when changing the defective gutters.
Soffits
The situation is similar with soffits because animals or bad weather can damage them. If you only need to replace one soffit, you will only spend a few hundred dollars, but if you need to change everything at once, prepare to pay several grand more.
Eaves
The cost of repairing eaves calculates individually since this object usually consists of other elements, like soffits or gutters. If you need to change one thing, the repair will be inexpensive, but the cost will skyrocket if you are eager to replace the entire eaves section.
Coverings
You will pay something between $50 to $10,000 for new shingles. It depends on the class and brand of metal, clay, synthetic, rubber, or wood material you choose and where the replacement is needed.
How to replace it?
The reason why you are calling roofers is the crucial factor directly affecting the final estimate calculated by the roofing company.
The problem may be minor, and experts will fix it in a couple of hours, charging a couple of hundred dollars. Or the problem may be rated as very serious – it will take much more effort and money to pay.
The most straightforward task requires the replacement of one or two pieces of covering. The standard cost to repair a roof of such services is $50 and more, depending on the material class. You will pay several thousand if you schedule to replace hundreds of square feet of copper or slate at once.

Vents are usually replaced. Due to constriction features, vents are not resistant to elements. The price of repair services depends on the amount of work and starts at $75 (if you need to clean the vent). If you want to dismount a broken vent and install a new one, then be ready to pay roughly speaking 200 bucks. Changing the roof chimney will cost you slightly more. About $200-300 in most states.

Patching – in some cases, it is advisable not to replace the covering in the damaged location but to renovate it with a particular patch. Remember that mostly all patches are considered to be short-term solution. Variation of prices is wide enough: between $100 and $1,500.

Eliminating a leak will cost you about the same amount. Remember that if roof repairs are urgently needed, you will overpay a couple hundred dollars for an emergency service. Nevertheless, sometimes it is complicated to find a leak source, and sometimes leaks are caused by cracked covering material or roof frame damage. These troubles raise the cost of repairs significantly.

The amount you will pay from your wallet for ridge capping repairs depends on the roof's architectural and frame structure. Roofing companies usually charge $300-800 to repair ridge capping issues like visible gaps and massive cracks.

The verge repair nowadays costs about the same – from $250 to $750, depending on the architectural features of the building. Shingles or tiles placed on the verge are most vulnerable to rain and winds and require additional attention.

A skylight or a roof window is a common element on residential roofs. The most common problem with skylights is leaked frames. Repairing a skylight will cost you $200-300, and a replacement will cost you $500-600.

Repairing or replacing the dormer will be a little more expensive since its design is more complicated – from 350 to 1000 dollars. Dormers are elegant and stylish, but as a rule, they are not as solid and element-resistant as other roof elements.

Complex fascia replacement costs $1000-1500, and local repair – about $300-400. If fascia repair includes only cleaning and minor maintenance, it will cost even less. But if the fascia is rotten and needs replacement, it may cost you 1500 or even more, depending on the roof structure type and damaged area.

As mentioned above, eaves repair cost depends on the tasks at hand. Most often, the repair service costs from $1,400 to $1,700, but minor repairs may cost you 200-300 dollars. The main enemies of eaves are age, seasonal lousy weather, and pests.

The average roofing material can withstand light hail, but severe weather can damage even a metal roof. Repairing a roof after hail damage is not a task for a rookie. It will hit your wallet because the final prices can rise to $5,000.

Repairing a rafter tail, truss, or sagging roof is also costly, as it requires inspection and possible replacement of the internal structures of the roof frame. Such repairs are calculated individually and range from $500 to $5,000. Your safety depends on the integrity of the inner roof structure, so ask for repairs from certified roofers only.
Special extras and improvement
Need a new chimney?
The chimney must be correctly assembled, reliable, and sturdy. Otherwise, you'll risk your life since carbon monoxide from the fireplace will not go outside. In addition, the chimney has to be ready for exposure to extremes.
If the chimney is functioning correctly but only a couple of bricks need replacement, it will cost you a couple hundred dollars. However, if you need to build or replace a chimney from scratch and replace the stack, then get ready to pay $3000-4000. By the way, tuckpointing costs half of a grand on average.
I need to inspect my roof
If you cannot determine the source of the leak or other problems by yourself, or you cannot climb onto the roof (this is unsafe; therefore, we recommend contacting professionals), call a roofer to inspect the roof. The specialist will determine the leak's source and find defective shingles/tiles. It will cost you $100-500.
Remember that insurance covers roof damage following hurricanes, fires, and hail. But still, it does not usually cover normal material wear. Check the roof after heavy rains and storms, and if there were none, then every six months.
How to find real professionals nearby?
Even though you can repair it, we do not recommend it.
Firstly, you can hurt yourself by falling from a height. Secondly, you need the tools and skills for roofing. Only a team of specialists with construction experience or special equipment can perform some repairs. Thirdly, experience and knowledge are necessary to determine the cause of the problem, and you will most likely waste your time on useless repairs.
Ensure you go to a company with the required licenses and personnel insurance. Otherwise, you will be responsible for injuries and accidents during roofing work.
Specify what kind of warranty obligations the roofing company that makes the repairs undertakes. Ask for a precise, easy-to-understand estimate, including all repair services and needed materials. It is a good sign if the company gives written guarantees.
FAQs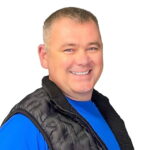 Denis is the driving force behind ID Flat Roof, a leading company in Boston specializing in flat roof repair and installation for over 20 years.
Expertise:
Denis excels in PVC, TPO, EPDM, and rubber roofing. His meticulous approach ensures quality and customer satisfaction.
Innovation:
Denis incorporates cutting-edge solutions like skylights and solar PV roofing.