Increase The Ceiling Easily. Roof Lift In A Nutshell
Reading Time:
4
minutes
A roof lift elevates a building's or home's current roof to a desired height. This may be done for several purposes, such as adding solar panels, increasing headroom, or enhancing insulation. A roof lift's cost- and time-saving advantages have made it popular in Boston, Massachusetts.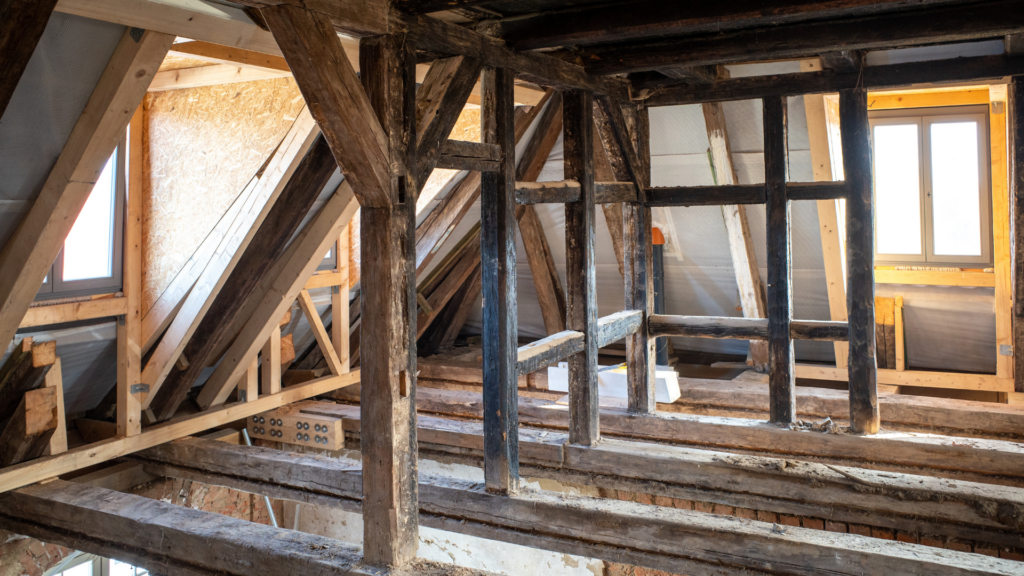 The Process of Roof Lift
It's not that easy. It is a vast, complex process that could be divided into small ones. The roof lift includes: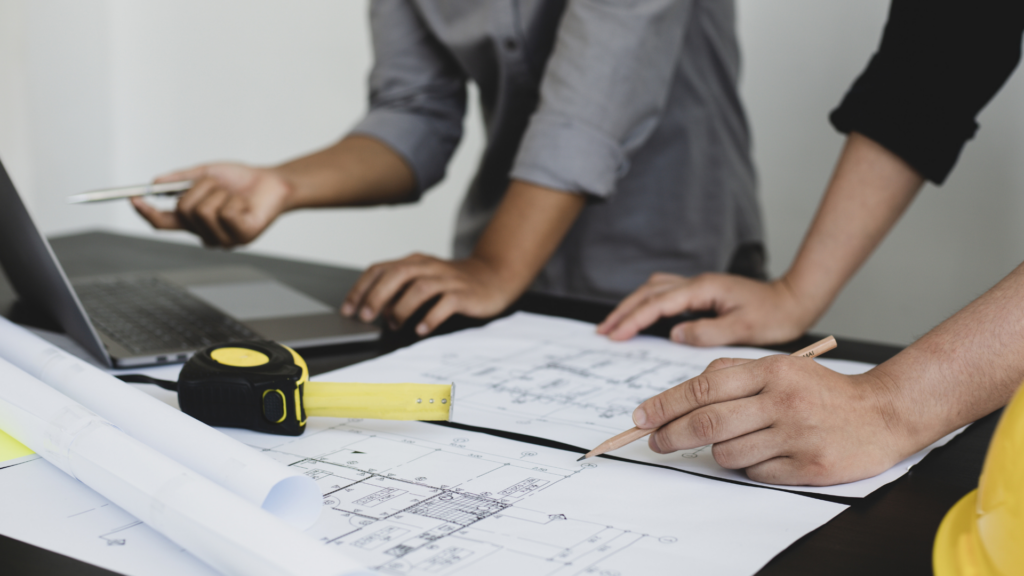 Detailed Planning. The building worker will assess the current roof structure to ascertain its state of repair and load-bearing capability before starting the roof lift. In addition, they will evaluate any possible risks or impediments that can arise during the lift. They will use this information to develop a comprehensive plan for the roof lift, including the location of cranes or hydraulic jacks, the number of personnel necessary, and the materials needed.
A Proper Prepare. Then, it's time to prepare the roof for the jacks or crane, which is the first stage in the actual lift. This might entail removing any old roofing material, adding more support beams or trusses to the roof structure, and putting in temporary bracing to sustain the roof while it is being lifted.
The Lifting Itself. When the roof is ready, it may be raised to the required height using a crane or hydraulic jacks. The operation is usually carried out in phases to avoid damaging the structure, with each roof piece raised a few inches at a time. Depending on the structure's size and the lift's height, the operation might take some time.
Building The Taller Roof. Fresh roofing material is put on top of the old one as soon as the roof has been raised to the proper height. This might entail caulking any cracks or leaks in the roof, installing new flashing, and adding more insulation.
Getting The Roof Ready. The last step is adding final details, such as trim work, gutters, and downspouts. In addition, the contractor will check the roof to ensure it satisfies all local building requirements and is structurally sound.
Roof Lift Benefits
Raising the roof has the primary advantage of increasing the attic or upper-story ceiling height. In addition to making these areas livable, this may even raise the property's worth. Because attics have greater capacity, homeowners may use them to store many goods as well as bedrooms and kids' rooms.
Raising the roof can also have significant benefits when installing solar panels. Roof lift allows for achieving the optimal operating angle for solar panels, essential for their efficient performance. Homeowners can substantially reduce their energy costs by harnessing the power of solar panels.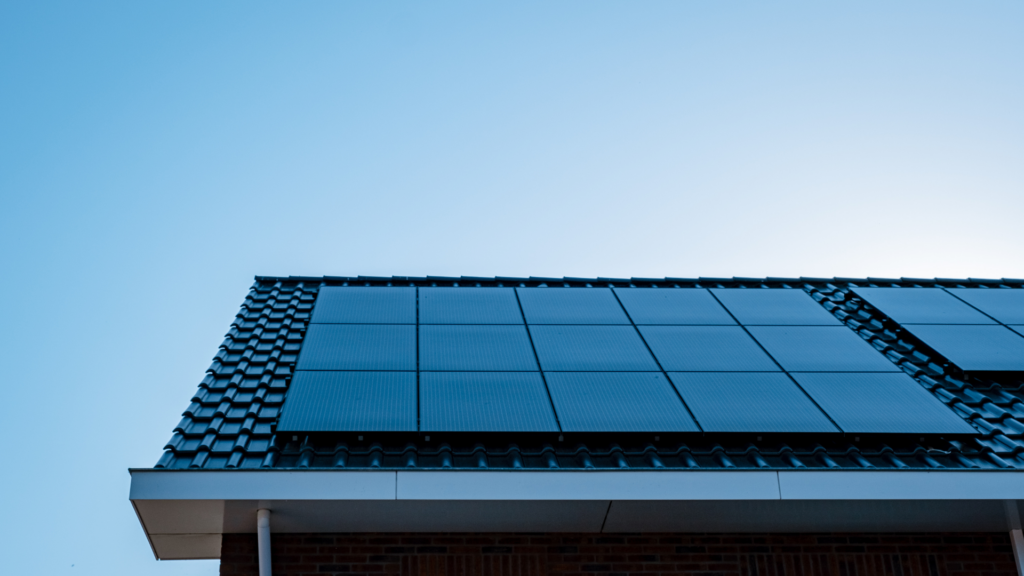 Furthermore, it's not just about the solar panels themselves; improving energy efficiency can be achieved by adding a fresh layer of roofing material. This new roofing material helps prevent excess heat from entering the house during the summer months and keeps warmth inside during the winter, enhancing the overall energy efficiency of the home.
Furthermore, lifting the roof might be a more affordable option than starting from scratch with a new roof. You may use the current roof structure as a foundation.
Issues & Nuances
When elevating your roof, there are several factors and concerns to consider. Here are a few of the more significant ones:
The integrity of the House. Preserving the building's structural integrity is one of the critical difficulties in roof lifting. The existing structure may be severely stressed by the weight of the roof and the uplift force. Before lifting, the top must be strengthened with more support beams or trusses to avoid damage or collapse.
A Security Concern. Raising the roof itself is a complicated procedure. Rooftop lifts may be hazardous if the proper safety precautions are not taken. There shouldn't be any unauthorized people on the job site, and roofers should be educated in adequately using hydraulic jacks.
Roof Lift and Coordination With The Administration. It's mandatory to abide by the rules in Boston, Massachusetts. Zoning regulations, construction requirements, and licenses from municipal authorities must all be fulfilled before a roof may be erected. Take care of this; else, your haphazard behavior may get you into problems.
Ideal Conditions. The weather may impact the effectiveness and safety of your rooftop lift. It might be unsafe to use hydraulic jacks or cranes in the presence of wind or sweltering weather, necessitating a halt in work until the situation improves.
A Roof Lift Is Better With Roofing Lift
A roofing lift is a piece of specialized machinery that may help lift a roof by offering a quick and safe means to raise bulky objects onto the roof. This might comprise support beams, roofing materials, and other required machinery. Because a roof lift eliminates the need to lift and carry large goods up ladders or scaffolding manually, it may save time and lower the danger of harm. Furthermore, enabling items to be raised straight onto the roof without causing damage to walls or other buildings it can assist in reducing building damage during roof lifting.
A motorized shingle hoist makes moving roofing materials to the appropriate height simple and safe. With its hydraulic jack and adjustable ceiling height, the shingle lift eliminates the need for a stairlift and other equipment for lifting large objects. It is also perfect for fixing an old existing roof, in case you need to raise the roof to install solar panels, among other things. According to roofers, a shingle hoist is particularly helpful for moving roofing materials between floors of a structure. Its sturdy construction and strong motor make it perfect for heavy-duty tasks. The shingle lift is also made with safety in mind, lowering the possibility of accidents and property damage.
A lift can guarantee quality work while saving money and time. It's an affordable, long-lasting option that will make your next roofing project a snap. Without needing ladders or other tools, you can effortlessly move shingles, beams, boards, tools, and roofing supplies to any desired height using a roof lift. When considering a roof lift, it's essential to rely on professional roofers who have the expertise to ensure a successful project from start to finish.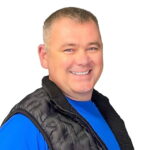 Denis is the driving force behind ID Flat Roof, a leading company in Boston specializing in flat roof repair and installation for over 20 years.
Expertise:
Denis excels in PVC, TPO, EPDM, and rubber roofing. His meticulous approach ensures quality and customer satisfaction.
Innovation:
Denis incorporates cutting-edge solutions like skylights and solar PV roofing.