Replacing felt on a flat roof with PVC | ID Flat Roof
3
minutes
Homeowners always try to improve their residential grounds to stay pleased with the high level of comfort indoors and the aesthetic exterior of the house. Qualitative roofing is the essential aspect of the convenient premise. Both residential and commercial sites require sustainable housetops. Today, there are many materials and techniques to apply to install a durable roof covering. Let's look at replacing the felt on a flat roof with PVC.
EPDM and similar eco-friendly and long-lasting installations are popular commercial and residential premises solutions. Nevertheless, some people still prefer more common materials for their exterior improvements. For example, felt roofing is still prevalent in the USA. But the conventional technique ranks below the modern EPDM roofing systems with its waterproof and energy-efficient PVC membranes.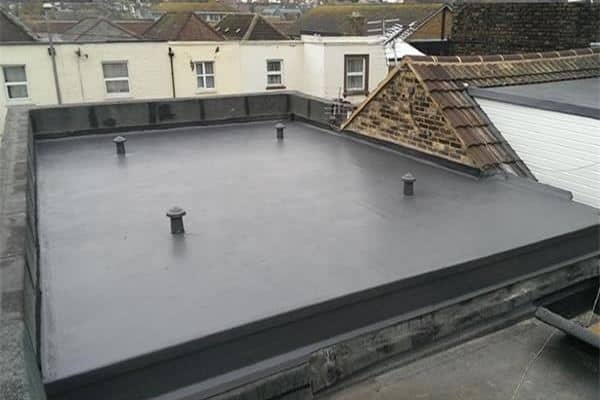 Felt Roofing is Behind Present-Day Time: Know Why
Felt installations are an out-of-date solution compared to PVC-membrane commercial and residential rubber roofing. Asphalt sheets or Ruberoid elements used for felt roofs are building materials that are not lacking in weak spots. One of the most critical disadvantages of felt roofing is its short-term exploitation and regular maintenance routines. The Ruberoid system is warranted only for 10-15 years and then loses its high-performance properties.
Homeowners are searching for more lasting roofing solutions to skip constant leaks, expensive repairs, and roof replacement. Asphalt sheets are not resistant to severe weather conditions. Strong winds, storms, and other extremes can damage them. That is why felt roofing is unsuitable for residential and commercial premises in regions with ever-changing weather. PVC membranes used for EPDM roofing installation are highly resistant to snow, heavy rains, winds, and other external agents. The main disadvantages of felt roofs to take into consideration are: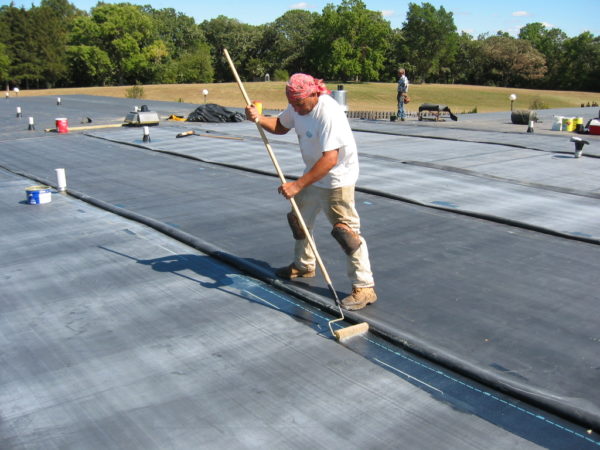 The ruberoid rooftop becomes brittle while affected by sun rays and frosts. It means that the covering becomes vulnerable to hot weather conditions.
The felt roof has worn 3-5 years after installation without regular repairs and improvements.
Felt roofing requires regular professional maintenance to perform well and not lose its protective properties.
Repaired asphalt sheets spoil the overall exterior look of the building. The housetop looks untidy and old.
The felt roof doesn't have a warranty against ponding water. Water leaks can take place if the rooftop has a sloping shape.
Asphalt sheets are not resistant to heavy loads. That is why felt roofing systems are unsuitable for flat roofs with dance decks and rest areas.
Replacing felt on a flat roof: The New-Day Roofing Solution Is PVC Membrane Systems
Suppose you are searching for the best alternative material to replace your ruberoid roof. Pay attention to PVC. These membranes are great for the exterior improvement of both residential and commercial buildings. Rubber roofing membrane installation is undertaken with the help of a qualitative hot-air welding technique. These durable and energy-efficient systems resist extreme weather and obtain anti-foot properties.
If you are searching for trustworthy EPDM roofing contractors, our local certified team of specialists can assist you with PVC-membrane roof installation, repairs, and maintenance. We are a reliable rubber roofing company that uses licensed materials and technology. Let's make replacing your existing felt on a flat roof with us – call now to get a free quote!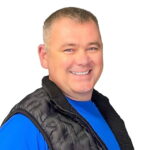 Denis is the driving force behind ID Flat Roof, a leading company in Boston specializing in flat roof repair and installation for over 20 years.
Expertise:
Denis excels in PVC, TPO, EPDM, and rubber roofing. His meticulous approach ensures quality and customer satisfaction.
Innovation:
Denis incorporates cutting-edge solutions like skylights and solar PV roofing.