Metal Roof and PVC Roof Replacement | Needham Roofers
3
minutes
Looking for trusted and skilled roofers in Needham, MA? ID Flat Roof is one of the prime roofing companies in Needham, MA, with professional services and highly qualified specialists.
Our company offers a wide range of 'near me' roofing services in Needham, including emergency leak repair, roof renovation, replacement, and construction projects from scratch.
More than that, one of our priorities is to use high-end roofing materials delivered from the best American manufacturers. Need proof? Look at some of our recently completed roofing projects in Needham, MA.
The following project features two best alternatives to the old-school roofing materials:
Rolled PVC membrane instead of a rubber roof.
Interlocking aluminum shingles instead of regular asphalt shingles.
Aluminum Shingle Metal Roof and Rolled PVC Membrane
Both roofing materials are permanent solutions, requiring minimal to no maintenance.
They are also an excellent solution for ice dams – PVC membrane forms one continuous piece, and metal shingles interlock, preventing water from getting in or under adjacent shingles.
Project Description by Needham Roofers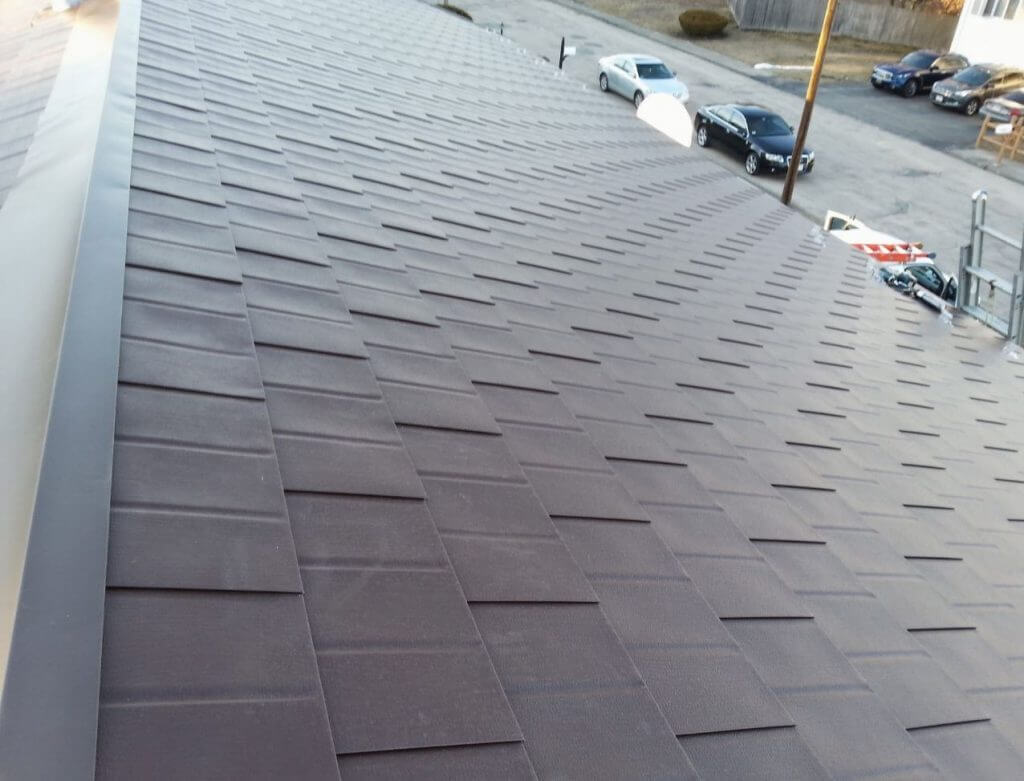 Two-story colonial home with a pitched roof over the main house and a significant addition with a flat roof – Our roofers in Needham are experienced and qualified enough to work with projects and roofs of any type and complexity.
Existing roofing material removal, new plywood installation- You can choose either partial renovation of the roof or complete replacement of the old material.
Interlocking aluminum shingles installation on the main house – You can choose roofing material among aluminum shingles of different colors, roof seam panels, corrugated roof metal, and copper roofs.
PVC membrane installation on the flat section – We believe PVC membrane is the best option for flat residential and commercial roofs in Needham. Contact our specialist to learn more about modern solutions.
Skylights, a chimney, and multiple pipes – our roofers in Needham carry out any related construction tasks according to the project and your property's architectural features.
Materials used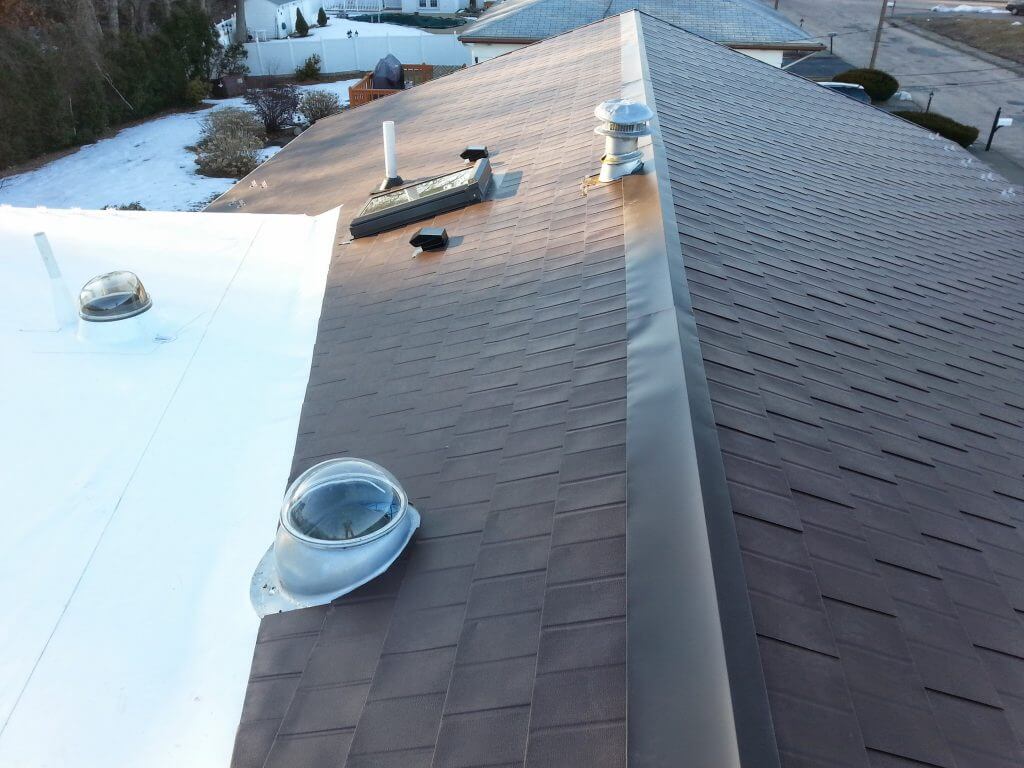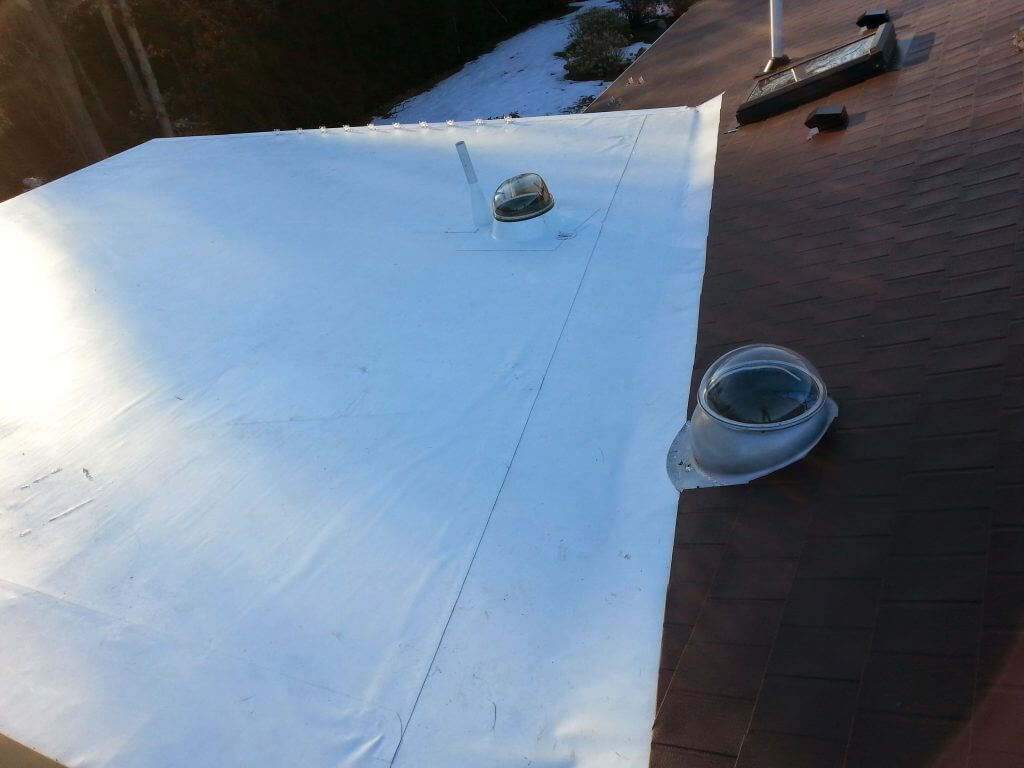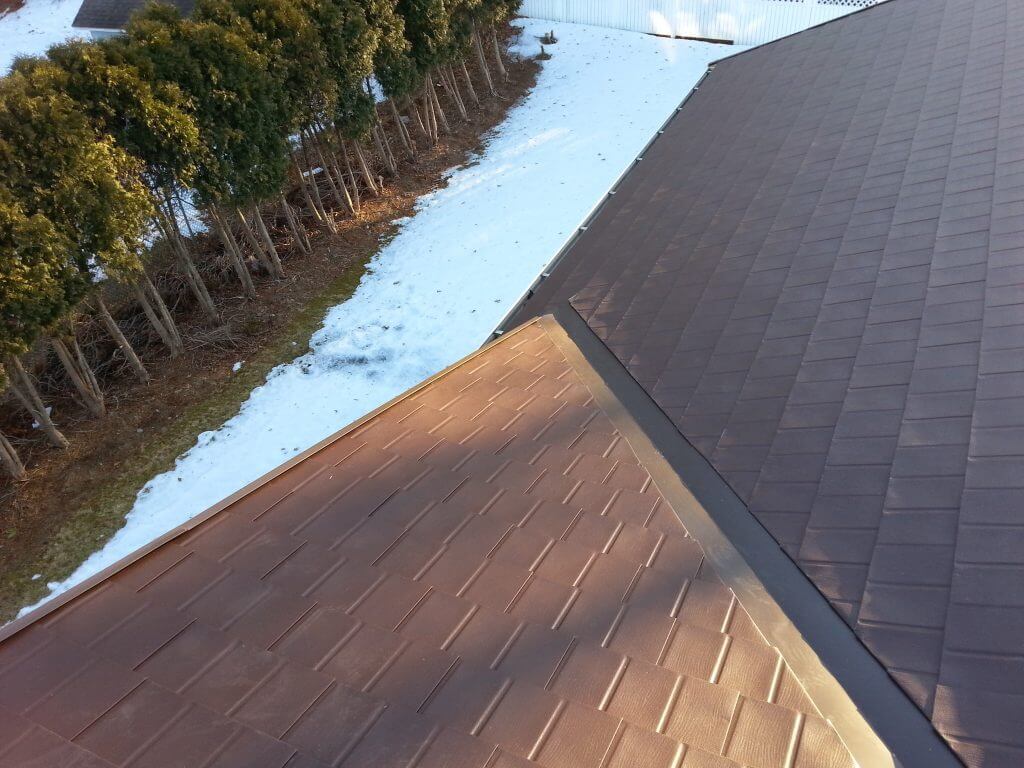 Our experts will carefully study your project and offer the best set of roofing materials according to your requirements and budget
GAF DeckArmor breathable underlayment.
Brown aluminum interlocking shingles.
Custom-made color-matching aluminum accessories: valleys, drip edge, rake gables, and ridge caps.
60-mil white PVC membrane.
1″ fiberboard insulation.
Snow guards over doors and walkways to prevent snow from sliding down in big chunks.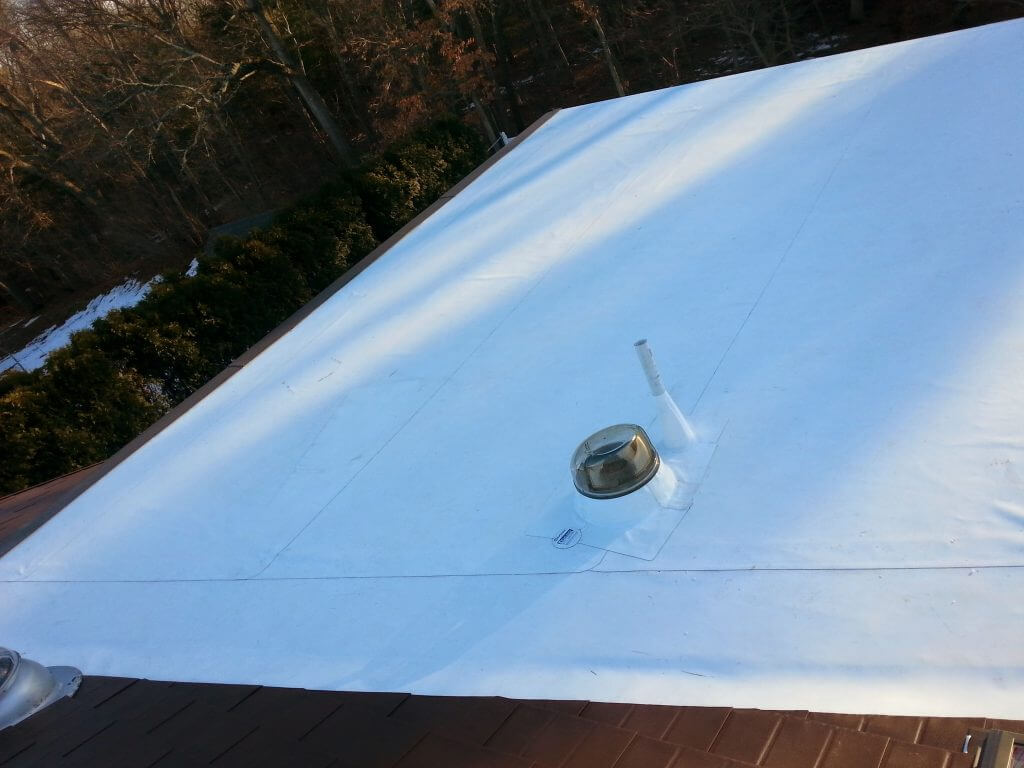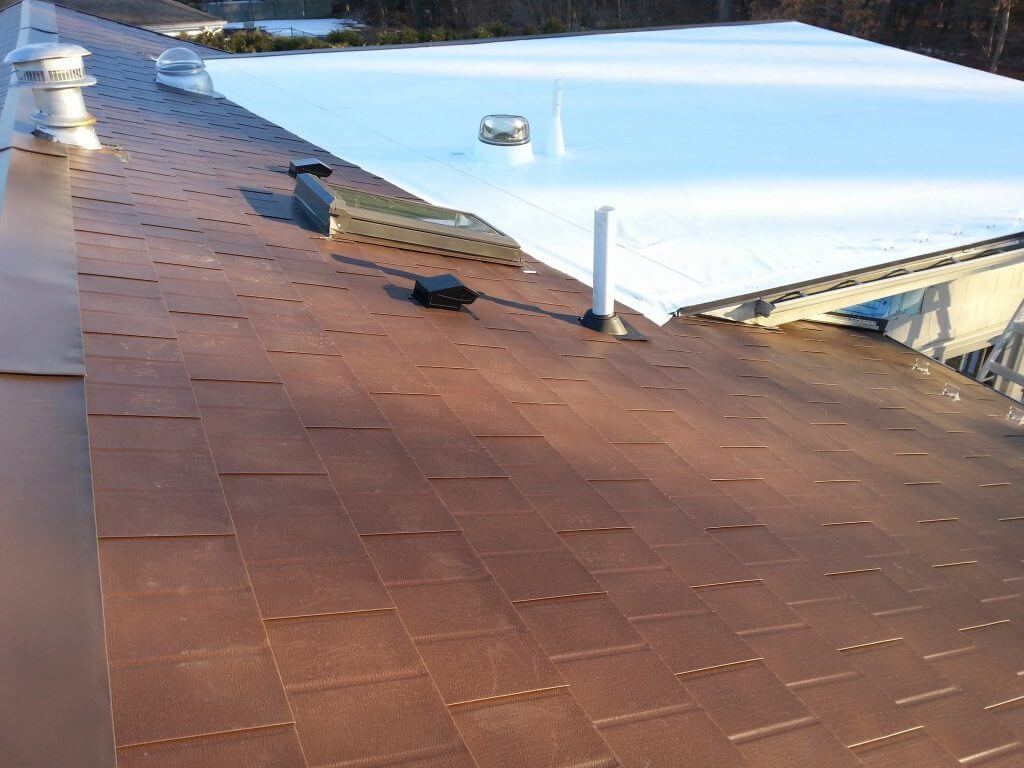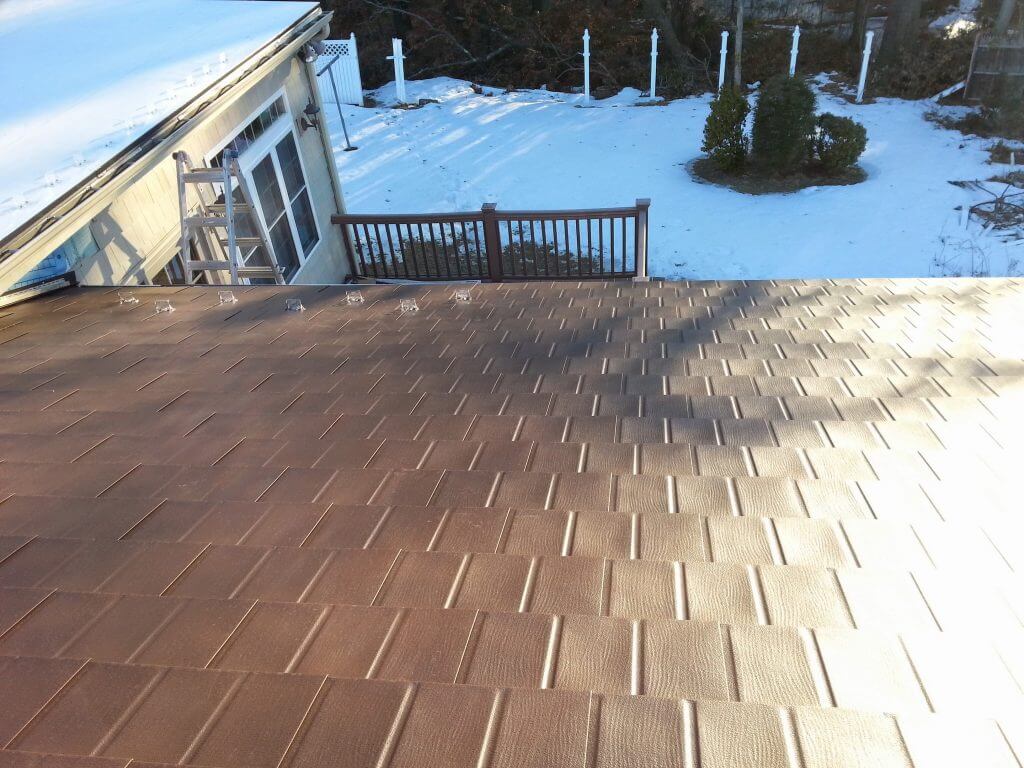 Aluminum Shingle Metal Roof and Rolled PVC Membrane Used in this Project by Needham Roofers
Both roofing materials we mentioned are practical alternatives to any roof in Needham – for renovating old and new roofs under construction.
With Aluminum shingles and PVC Membrane installed by ID Flat Roofers in Needham, you get:
Modern roof requiring minimal to no maintenance.
A reliable roof that lasts from 20 to 50 years (lifetime warranty for some materials).
100% leak protection for years ahead.
Savings on electricity bills (with energy-efficient white PVC Membrane).
ID Flat Roof offers roofing services in Needham, MA, including seasonal inspection, professional metal, and PVC roof repair, complete roof replacement, and construction projects.
If you want to deal with local professionals who will come to inspect the object ASAP, listen to all your wishes, make a free estimate, and professionally perform any roofing work – call us.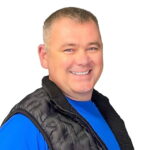 Denis is the driving force behind ID Flat Roof, a leading company in Boston specializing in flat roof repair and installation for over 20 years.
Expertise:
Denis excels in PVC, TPO, EPDM, and rubber roofing. His meticulous approach ensures quality and customer satisfaction.
Innovation:
Denis incorporates cutting-edge solutions like skylights and solar PV roofing.