Boston Flat Roofers: Enclosing Secrets of Successful Choice of a Contractor
Reading Time:
5
minutes
Lots of individuals have flat roofs in their residential and commercial constructions. This type of roofing attracts with its unique features as flat roofs look modern, convenient, and aesthetic and fit almost every roofing project. Thus, if you are one of these lucky guys, you may have faced the need to find flat-roof roofers in your area.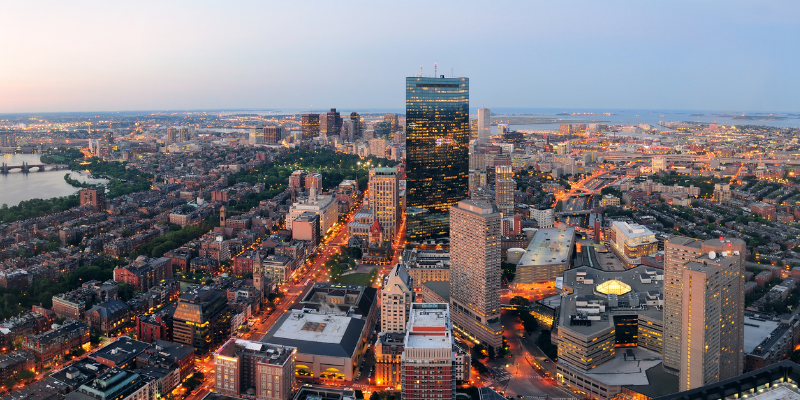 When you live in Massachusetts, especially in Boston, this need is even more crucial as the climate forces homeowners and commercial building managers to search for the most energy-efficient and durable options for roofing. And then, the question arises again: who will install your flat roof, and who can provide its regular maintenance and repair? These guys are called flat roofers or flat roofing service providers.
Yet not all Boston roofing companies are a win-win choice for a flat roof. Some offer services only for commercial flat roofs, while others do not work with all types of flat roofs (let's guess, it is your roof type they are not working with, right?). Besides, not all flat roofers provide roofing services of the highest quality. Some may lack expertise and skills, others work through the sleeves, and some do not match your expectations, which is tough.
To make your choice a piece of the cake, we decided to share some ideas about how to get in touch with the best flat roof roofers in Massachusetts.
Main Features to Consider from a Roofing Service Provider Before Concluding a Contract
First of all, let's define what, in your understanding, a good roofer should do. Of course, it should work with flat roofs if you need flat roof services; that's logical. The fact is that the technologies and skills for sloped roofs and flat roofs are significantly different. And there are not so many masters of all trades. Therefore, the first rule is to choose flat roofing contractors, not just a construction company offering roofing services.
Then let's go further. What else should be clarified when comparing roofing companies and specialists before you hire a contractor?
A good roofing company cares about reputation, meaning the firm advertises its services and ensures clients leave only positive feedback about its work. Today, customer reviews are all over the internet, and it is better to read as many of them as possible for each roofer. Of course, if you want to know precisely their reputation among customers.
The list of roofer services may vary. It all depends on the availability of specialists, their qualifications, and their level of training. For example, some companies provide only flat roofing repair services but need help to install a flat roof from scratch. Others need more experience for high-quality repairs, but they can do just fine with flat roof replacement services. So it's better to specify what services this or that flat roofer offers.
Pay attention to what kind of roofing project the flat roofer you want to hire has implemented before. The requirements for commercial and residential roofing are different, and it is worth choosing specialists who know how to carry out your project. It is also crucial for them to have experience in implementing similar projects and to confirm their qualifications with the help of a portfolio.
Today there are many materials and technologies for flat roofs. They can differ in many ways, and we will talk about them in more detail later. To make your choice of a flat roofing company in Boston successful, decide in advance on the type of roofing you want to install or repair and clarify whether the roofing company works with this type of roofing and material. This way, you will avoid misunderstandings and get a service that fits your budget perfectly.
Remember to clarify the warranty issue. A good roofing company always provides warranties for their work. It is also helpful to find out if the service provider you have chosen works with insured events and whether your homeowner insurance will cover their services if the roof needs repair.
You can take these parameters all at once as a basis or choose several that will be the most critical for you. But evaluating the future contractor by at least three of them is better.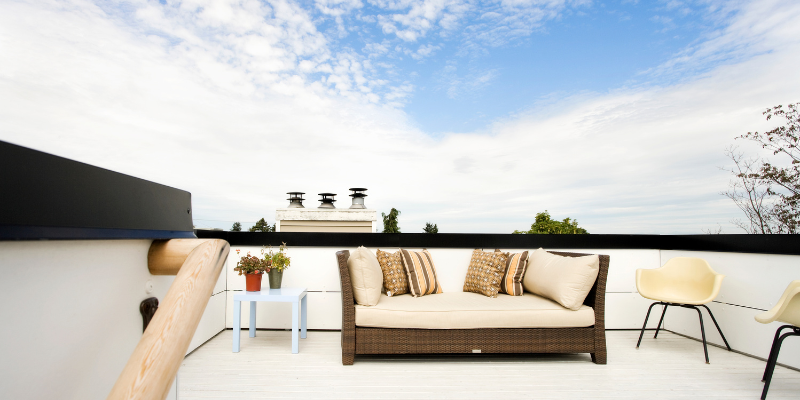 What Types of Flat Roofs Local Flat Roofers Offer
In Massachusetts, climatic features, architectural trends, and cost-efficiency create a selection of materials for flat roofs. Several materials meet all three of these features. If you need a flat roof installed on your residential or commercial property, it is better to choose from the list. Besides, most flat-roof roofers in Boston work with them.
These are:
Membrane roofing materials (i.e., EPDM membrane, PVC membrane),
Rubber roofing,
Modified bitumen roofing,
Metal shingles.
Besides, pay attention to the technologies that a particular roofer uses. For higher energy efficiency and waterproofing, the roof should be multi-layered. A single-ply is not a good idea. And it is better to consider when a contractor needs to provide you with the services you need. Each material may vary, yet almost every flat roof installs quickly.
Communication: What Defines the Best Flat Roofers
Of course, skills and good testimonials from previous clients are the most important features when choosing the flat roofer to hire. But do not brush off the characteristics of good customer service. If rudeness, inattention, and superficial attitude spoiled your first contact with a roofer, that's not a good omen.
Regarding today's market competition, roofing companies know that customer retention depends on their customer service level. So, why should you spend your time and money on roofing services from a company with lousy customer service? Better choose the one that fully adheres principles of making a client content.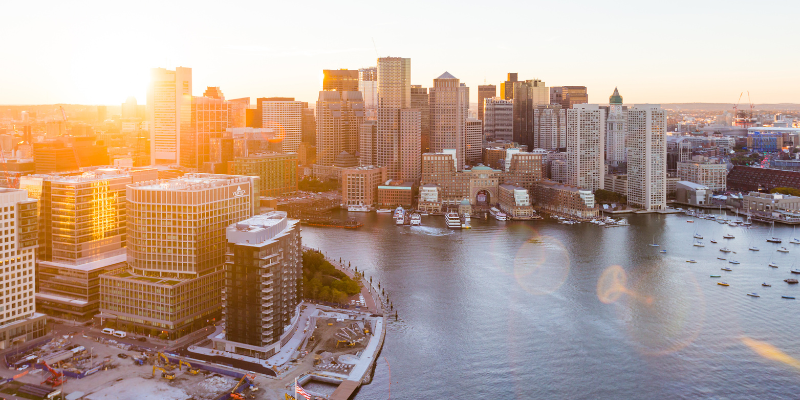 A Guide for Applying for Flat Roof Service Providers for Boston Residents
Let's make it easy for you to get the services you want from a flat roofer. You have to take six steps to gain success in this case. Here they are:
Start with defining what you need to get from a flat roofer. Inspect materials and flat roof types available in the market and prevalent in Boston.
Apply for the license of a roofer. Never trust companies that work with no licensing. Good contractors always have their certificates and licenses tip-top.
Inspect portfolios of chosen contractors. Look at the ideas and technologies that are in the portfolio. They can help you to evaluate the quality of services and the mastery of roofers.
Formulate your requirements in detail. Be sure that the more detailed and accurately you describe your needs, expected result, budget, and other information, the higher the likelihood that you will like the results of the roofer.
Don't sign a contract right away. Select several potential contractors for the shortlist.
Request a quote from each of them and compare prices.
Only after these stages are you ready to lock in a contract and be sure that you have chosen the best flat roofers in all of MA.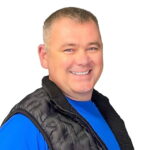 Denis is the driving force behind ID Flat Roof, a leading company in Boston specializing in flat roof repair and installation for over 20 years.
Expertise:
Denis excels in PVC, TPO, EPDM, and rubber roofing. His meticulous approach ensures quality and customer satisfaction.
Innovation:
Denis incorporates cutting-edge solutions like skylights and solar PV roofing.