How to Find a Deck Contractor in Boston: Step-by-Step Guide
Reading Time:
5
minutes
The deck is one of the most elegant and practical architectural additions to any Boston residential property or courtyard. A professionally designed and properly installed deck will likely increase property value and give you space for outdoor entertaining. Not to mention that the deck will become a key feature of your exterior. If you also want to become a deck owner, look for a deck contractor.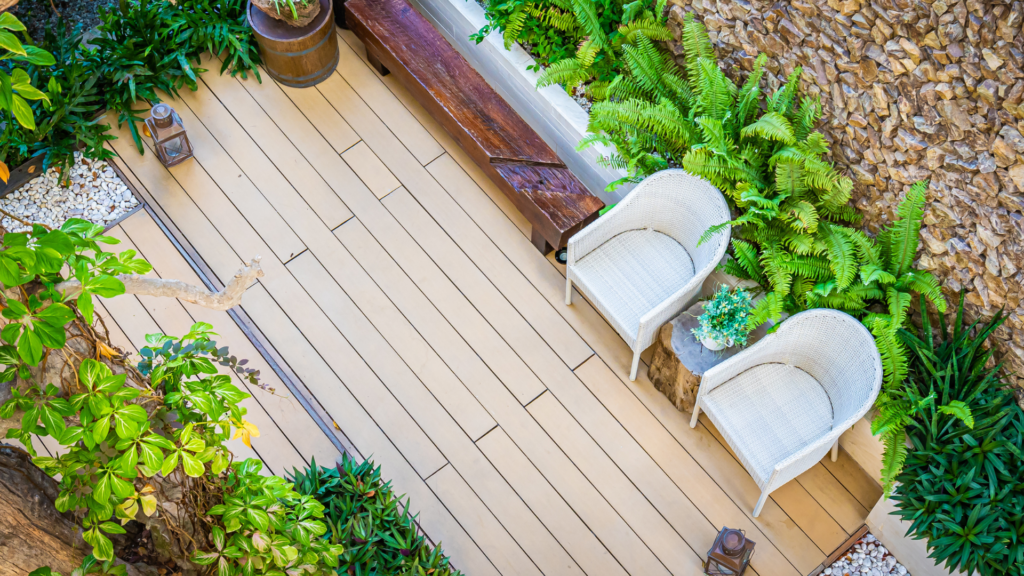 Both the result of construction work and the budget you will spend on the project depend on the choice of deck company. Be patient, grab your laptop, and compare local contractors using the following criteria. We are sure that our recommendations will help you find real professionals.
1. Deck type, covering material, installation method, and deck location
Each deck contractor has its core specialization. Of course, you can find generalists, but your chosen company should have experience installing precisely the decks you want in your backyard.
A professional will tell you at least a dozen different deck designs. They differ in the method and location of installation and in the materials used as coating. Let's look at a few popular options.
Firstly, the deck can be installed in different locations – on the flat roof of a house, as an extension to the porch or the building, or as a free-standing structure in the backyard.
Secondly, various boards are used during installation, including boards made of natural wood (natural wood without treatment, wood with protective impregnation, thermally treated wood, etc.), composite decking materials, and PVC materials. General contractors cooperate with US manufacturers.
Each material has its pros and cons, its own service life, and its recommendations for seasonal maintenance. The contractor's consultant will tell you more about the advantages and disadvantages of each technology.
Note! Particular attention should be paid to decks that are installed on flat roofs. In this case, the contractor must thoroughly inspect and strengthen the existing roof and building frame before installing additional deck structures, if necessary.
2. Deck Contractor: Understanding Local Construction Permits, Licenses, and Insurance
The next important step is whether the deck builder has the necessary permits, licenses, certificates, and liability insurance to build a deck in MA. Remember that the result of construction and even your family's safety depend on it directly. Find a decking company with the full list of necessary documents.
First, local building codes and standards must carry out the work. Most likely, you do not know what documents to obtain from the local authority and the neighborhood council (optional) to install a deck.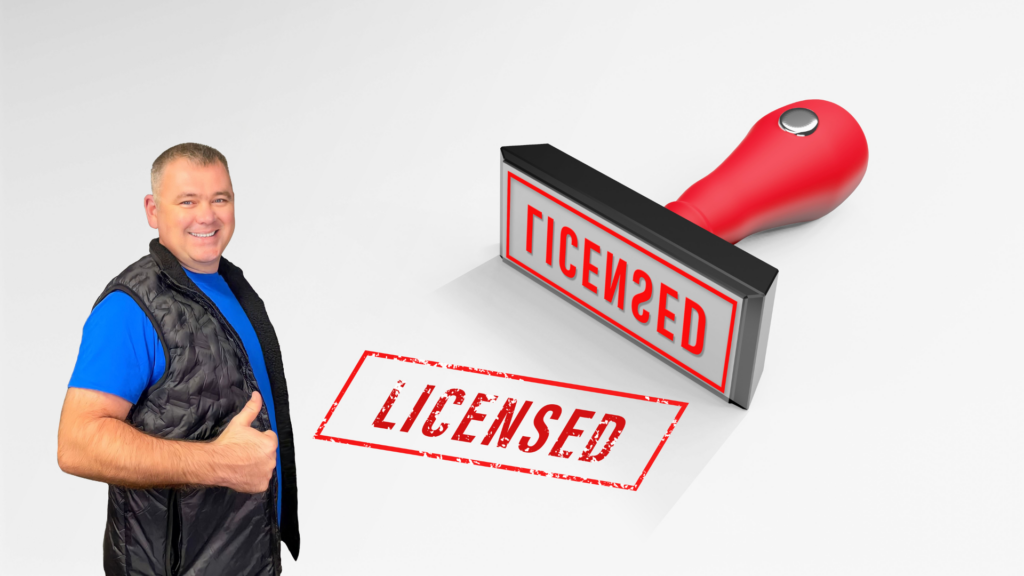 Get advice from a contractor. The contractor must tell you what is needed to implement a particular project to a dot. It would be nice if the contractor's specialists could help you obtain the necessary permits.
The company that designs decks and installs roof or ground-level deck structures must have certificates and permission to provide the relevant services. Materials must also be certified.
Secondly, it is advised to work with contractors who have up-to-date insurance. We are optimists, but if something happens during installation (especially installing a deck on the roof), the company's employees and your property must be insured.
Attention! Building codes may vary by city and state. We recommend working with local contractors who have the necessary documents and insurance.
3. Portfolio on the website and completed projects
You don't want to take unnecessary risks, do you? You must find a contractor to build the most reliable, stylish, and safest deck. Take an hour to compare photos of completed outdoor living projects from contractors in Boston.
Select several companies that have the required specialization and all the necessary permits. The next step is to look at photos of decks installed over the past few years. Usually, this information can be found in the portfolio on the contractor's official website.
An alternative solution is to ask the contractor to show completed projects in Boston. You can also arrange with the owners of the houses where the deck is installed to inspect everything personally. Ask how long ago the patio was installed, whether the owners are satisfied with the covering material, whether any repairs were made, and so on.
4. Deck Contractor Project estimate
It is essential to agree on financial matters at the initial stage of the deck project. The contractor draws up a document for you to understand how much it will cost to design and install a deck – the so-called estimate.
An estimate is an official document that details the stages and timing of work and the cost of services and materials. The estimate is drawn up based on the project and considers the client's wishes. Before drawing up an estimate, the contractor may inspect the property and ask you questions about the deck you want in your yard or on the roof of your house.
Transform Your Outdoor Space: Deck Contractor Application Form
The estimate also depends on the pricing policy of the deck contractor. We recommend asking for estimates from several contractors in Boston or another city. Some companies provide estimates for free, and some ask for a nominal fee for this work.
Compare the final cost before you hire a deck contractor. Make sure the estimate includes all the services (including transport costs, expenses for machinery and equipment, and so on), materials, and any other things you discussed.
5. Deck Contractor Reviews & Testimonials
We recommend visiting the contractor's official website or talking to consultants by phone. You already know what to ask the company at the initial stage. It wouldn't be superfluous to look for reviews of the contractor's services.
Firstly, reviews are published on official websites or the company's page on social networks.
Secondly, look for reviews about the company on the pages of independent websites. You should not trust one or two reviews – it could be either advertising or anti-advertising. Try to find as many testimonials from real customers as possible. Any company providing its services in Boston for over five years has at least a dozen reviews.
If you know colleagues or friends who have already used the services of the selected contractor, they may help you make the right choice. In addition, you will be able to check the quality of installation and materials in person.
Unleash Your Creativity: Exciting Decking Stories
Additional selection criteria
We told you about the basic selection criteria. Additional selection criteria include:
Warranty for services and materials, conditions, and terms of security and post-warranty service. The terms of the warranty service must be specified in the contract.
Seasonal promotions, both for work and materials. As a rule, discounts on materials are offered by manufacturers' partners.
Some contractors provide additional services – lighting and electrical wiring installation, railings, stairs, and other elements you may need on your new deck.
The timing of construction work depends not only on the contractor's professionalism but also on the demand for his services. As a rule, the high season for contractors begins from April to September, so if you want to order deck installation, it is better to do it in advance.
Conclusion: study the market and compare contractors
Choosing the best deck contractor is not as difficult as you think, but you need to consider several important factors – from the contractor's qualifications to the company's pricing policy and materials available right now.
We advise you not to rush and spend at least a few hours carefully studying the offers of local contractors, talking with consultants, ordering an estimate, and making a choice based on objective factors.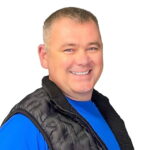 Denis is the driving force behind ID Flat Roof, a leading company in Boston specializing in flat roof repair and installation for over 20 years.
Expertise:
Denis excels in PVC, TPO, EPDM, and rubber roofing. His meticulous approach ensures quality and customer satisfaction.
Innovation:
Denis incorporates cutting-edge solutions like skylights and solar PV roofing.