PVC Deck Wood: Its Pros and Cons for Boston, Massachusetts
Reading Time:
6
minutes
The term "PVC deck wood" is not entirely correct. This material doesn't contain natural wood. It's polyvinyl chloride, so it would be more precise to call PVC deck boards "vinyl" or "plastic." In many contexts, "plastic" denotes something cheap and of mediocre quality. This stereotype doesn't work when it comes to deck design. First, it is not the most cost-efficient solution. Second, its exploitation characteristics and looks can be rather outstanding. In our article, we'll tell you about the pros and cons of this material and compare it with the most common alternatives.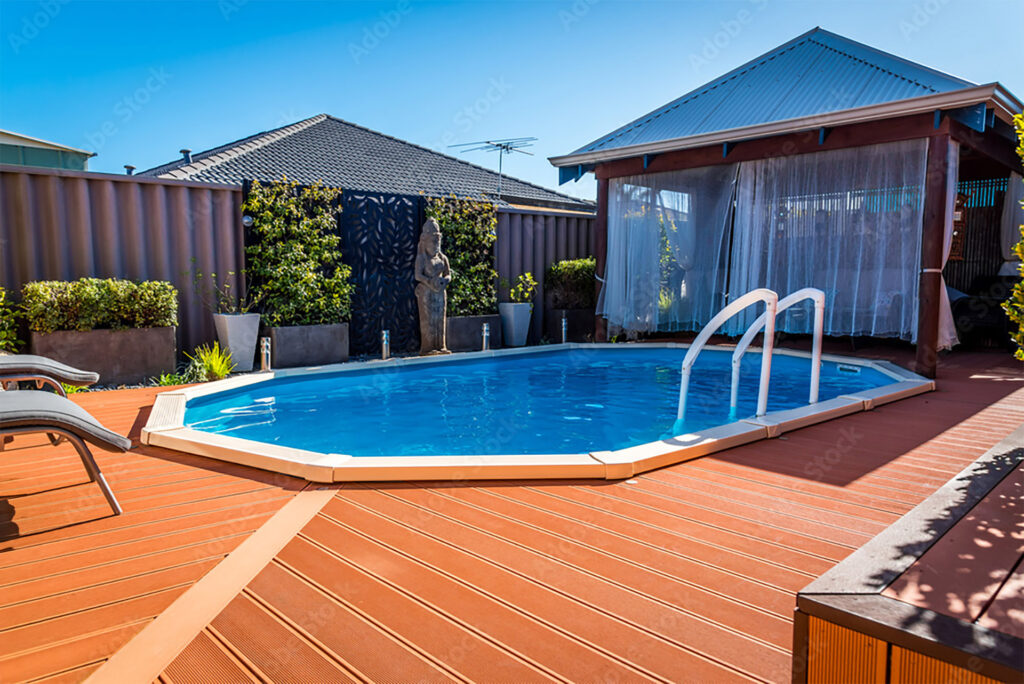 Key Arguments in favor of Using PVC Deck Wood in Boston, Massachusetts
To get started with, it's a lightweight material. It should be easy for you to transport it to your house and to handle it. However, you won't notice these benefits if you hire professional contractors to care for your outdoor living space.
The weight doesn't tell on the density. The latter is more or less the same as the density of softwood. It's suitable for building decks.
The looks of vinyl decks can mimic the aesthetics of natural wood. Capped boards are the best in this aspect. Or, the deck can have a different color and pattern. The available palette is broad. Your deck will look classy both in real life and in pictures.
It's a low-maintenance decking option:
Over time, the material won't be prone to fading.
It lacks splinters.
It's completely water-resistant — even pouring rains won't deform the flooring.
It doesn't need finishing, re-painting, or staining.
You'll be able to forget forever about rot, mold, and mildew.
Insects won't leave holes in the decking, thus undermining the integrity of its structure.
It's straightforward to remove stains in most cases.
Scratches are possible — but you'll have to put much effort into leaving them. Your guests can walk on the deck in high heels, and it's okay if your cat runs around the terrace with its sharp claws.
To take care of the deck, it's enough to have a bucket, a mop, water, soap, or some other kind of cleaning agent. Even your kids can handle this task because it requires only mild pressure. It's okay to clean vinyl flooring once weekly — unless you throw frequent parties or a strong wind brings too much debris to your deck.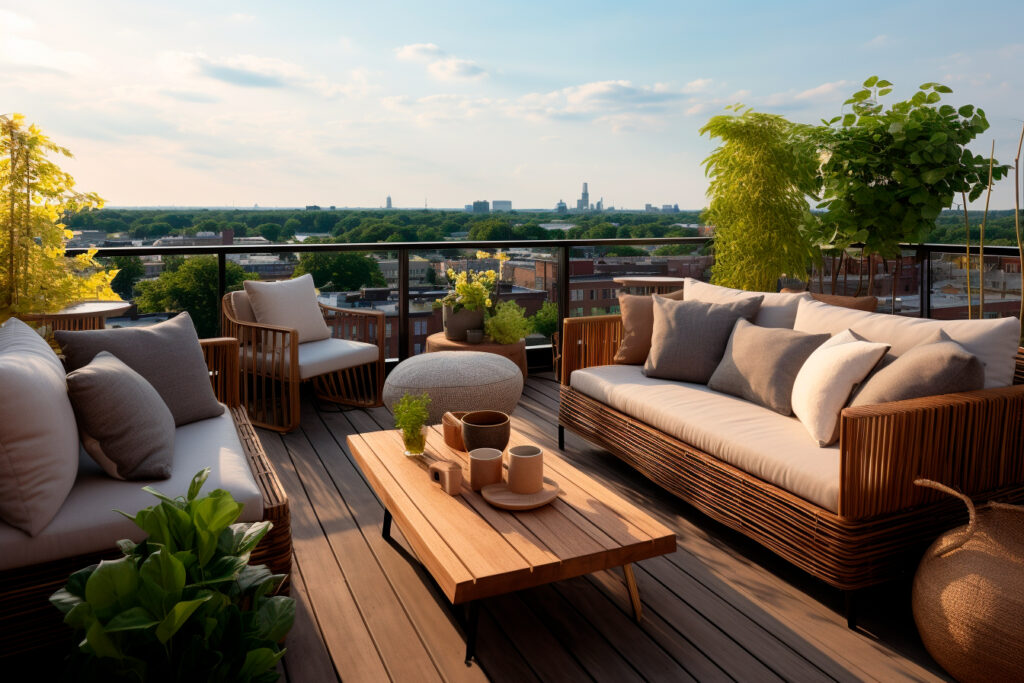 Wind can also bring a few sparks. It can happen when you're having a barbecue in your garden. The good news is that plastic is more fire-resistant than natural wood. The flooring might get slightly damaged — but there won't be flames. Many producers give a lifetime warranty for their boards because it's tough to impact them negatively.
Manufacturers don't need to cut down a single tree to produce this type of board — and it's good. However, it would be premature to call this material eco-friendly — keep reading our article to find out why.
Pitfalls of PVC Deck Wood
Other decking materials can be more affordable. For instance, composite tends to be 10-15% cheaper.
Despite its lightweight, this material isn't suitable for DIY installation. It requires special fasteners that only experienced professionals can use properly. Previously, it was impossible to hide these fasteners. Today, there are ways to conceal them so that the flooring looks more elegant — please ask the vendor about this detail.
You'll notice the difference between PVC and wood when you look closer. This can be a disadvantage only if you're a devoted fan of the pure wood texture.
In the worst case, the decks can get stained. Imagine throwing a party, and your guests spill red wine over the flooring. If you remove it in a few minutes, there won't be any traces. But if you leave the wine on the deck for a few days, the stain might remain forever.
The climate in Boston, Massachusetts, is not tropical. However, in summer, PVC can become sizzling hot when exposed for too long to direct sun rays. Consider installing a roof or a partial cover over the deck to protect its flooring on the hottest days. Besides, this material might crack because of temperature fluctuations. Such cases are not too frequent, but you should remember this probability. Consult the vendor about the boards' characteristics you're considering — maybe the chosen variety won't be prone to this issue.
ATTENTION: Avoid placing a wood-burning stove, pit, or fireplace on PVC deck wood. Heat can damage the boards. The same is true for most other deck products. Instead, consider a decorative solution with artificial fire that looks just as beautiful and uses electricity to cook meals. Add a nice bar with a drink rail — and you'll have a perfect place for parties.
In theory, vinyl can be a recycled material. In practice, not all varieties of boards can be recycled. They can contain toxic and harmful substances. These components won't threaten your pets, plants, and family members if you use your deck. But when the waste decomposes, it can challenge the environment. Ask the vendor about the recycling potential of the chosen boards.
Alternatives to PVC Deck Wood
You can select from multiple decking offers when building or renovating your dream deck. Each of them has its strong and weak points. Below, we'll analyze the most common options.
Pure Wood
It has been around for centuries — while the history of composite or PVC deck technologies spans only a few decades. It's the cheapest alternative, and it's available in many different shades and textures. You can easily repaint it in any color you wish.
Wood is the most environmentally friendly option that doesn't contain chemicals. However, it requires sealing and staining at least every two years, so keeping it in its 100% natural condition is impossible. The better maintenance you provide to wood, the less likely you'll suffer from splinters, mold, mildew, and insects. If you add the maintenance expenses to the initial price of the boards, you'll see that PVC can be more cost-efficient in the long term.
Wood is prone to stains. It's challenging to wash its surface. The easiest way to conceal imperfections is to repaint the deck before the start of the new warm season.
This material can serve you for a decade or slightly longer, depending on the weather and maintenance. Then, be ready to replace it. You may consider replacing only those boards in the worst condition to reduce expenses. But the difference will immediately catch the eye when you install the new ones. Besides, even those boards that look nice from the outside might have a corrupt inside structure. Replacing all the boards in one go would be wiser for safety purposes.
ATTENTION: Even if you sand, seal, and stain the boards regularly, there might be splinters. You'd better avoid walking barefoot on such a surface.
Pressure Treated Lumber
Typically, manufacturers choose softwood such as pine to treat it with pressure. The more exotic the raw material, the higher the price. During the treatment, lumber is infused with chemicals that prevent mold, mildew, insects, and other problems. Yet, it doesn't mean this material won't require further maintenance. Every few years, you'll have to stain and coat it yourself.
This lumber variety costs less than PVC. The material is easy to obtain — unless we discuss exotic wood varieties. Its color palette is broad and can boast the beautiful texture of natural wood. The exploitation characteristics of this material are approximately the same as that of natural wood — but its lifespan can be a little longer.
Composite Decking
This variety of wood decking consists of natural lumber mixed with synthetic components. Each manufacturer uses its own technology. Some companies add toxic materials to the boards. Others tend to be more eco-friendly and rely on recyclable plastic particles. You might be able to recycle the boards after their lifespan is over. They can serve you for decades — but hardly for a lifetime. Compared to its pressure-treated counterpart, this option can cost twice as much.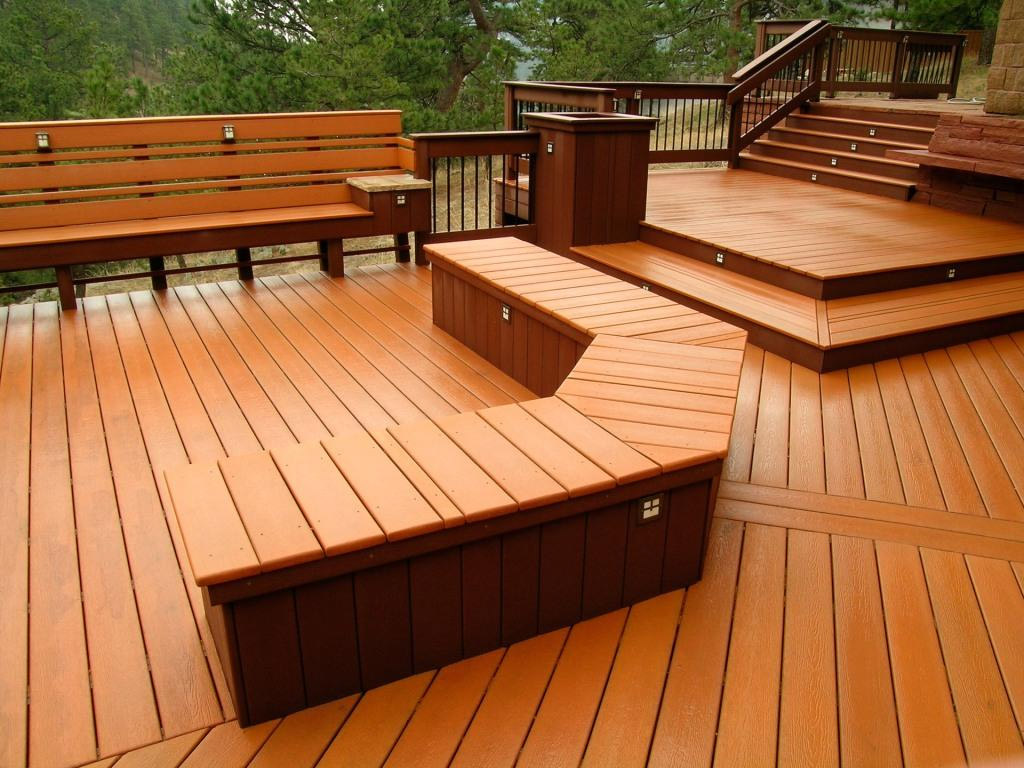 The texture of this material can imitate any kind of wood, including the exotic tropical ones. But if you look closer, you'll notice tiny particles of plastic. The palette is not as extensive as PVC, but it keeps expanding because manufacturers experimented with shades. If you install the deck and realize you dislike its color, repainting it will be impossible. The only way out will be to buy and install new boards. Regarding cleaning, it's a bit easier to deal with a composite than with natural lumber — but PVC outperforms both.
Such flooring isn't prone to rot. You won't have to apply any finish to it. You and your family can walk barefoot on the deck without being afraid of splinters. But beware of scratches and chips — they can appear if you apply much effort to the surface. Another issue to be aware of is fading when exposed to direct sunlight. To prevent it, consider mounting a cover over the deck.
Unleash Your Creativity: Exciting Decking Stories
Final Thoughts
If you live in Boston, Massachusetts, consider using PVC for your deck flooring! It's a synthetic material that offers a premium look and can come with a lifetime warranty. While the initial cost of a PVC deck may be higher than other materials, you'll save money in the long run thanks to its low maintenance requirements.
We highly recommend consulting with professionals to install your PVC deck for the best results. Their expertise will ensure your investment is well-placed, providing you with a durable and beautiful outdoor space for years.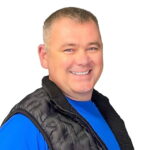 Denis is the driving force behind ID Flat Roof, a leading company in Boston specializing in flat roof repair and installation for over 20 years.
Expertise:
Denis excels in PVC, TPO, EPDM, and rubber roofing. His meticulous approach ensures quality and customer satisfaction.
Innovation:
Denis incorporates cutting-edge solutions like skylights and solar PV roofing.