Building a floating deck in MA: Guidance and Recommendations
Reading Time:
6
minutes
Suppose you have always wanted a spacious place for relaxing, meditation, or a romantic al fresco dining experience. In that case, a floating deck can be a practical, relatively inexpensive, and easy-to-install solution. This article will tell you more about the benefits of the 'floating' technology and give you some popular floating deck ideas in Boston and Massachusetts.
What a floating deck is: Long story short
A floating deck is a freestanding structure consisting of a deck frame and a floor covering that can be installed at ground level and on flat roofs. Most of the floating deck looks like a raised platform where you can walk, place tables, chairs, and benches on it, and do whatever you want.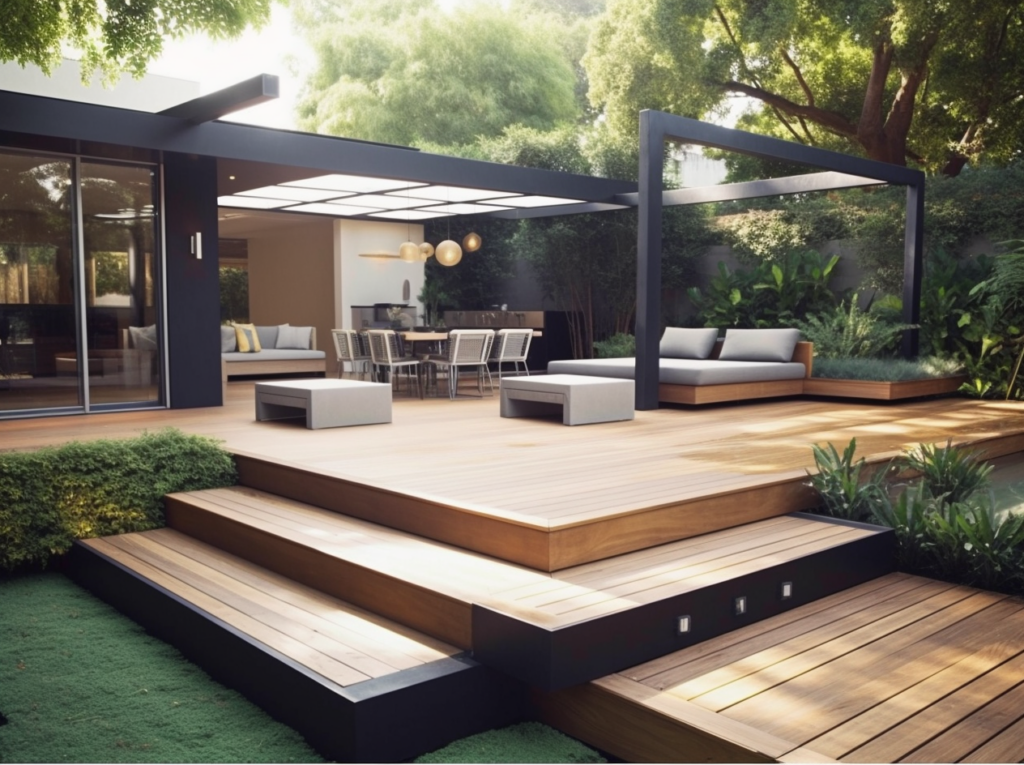 Unlike fixed decks with cemented bases, floating decks are not permanent and can be removed if desired. As a rule, such decks are mounted on a frame and seem to float a few inches (1-10 inches as usual) above the ground or roof surface.
Pros and cons of floating decks in Massachusetts
A colorful decking material can truly enhance the aesthetic appeal of your outdoor space, creating a versatile area for different activities on your floating deck. This provides an extra area in your backyard or rooftop oasis that you can use for outdoor activities.
Unlike fixed or traditional 'permanent' decks, floating decks are faster and easier to install on a proper ground or roofing base. Some decks can be installed over the weekend or even faster.
Floating decks are not a permanent structure. Installing or removing another deck will be much easier than with traditional decks.
A professionally installed floating deck will almost certainly increase the market value of your home or property.
If the structure is installed at ground level, you don't need stairs and railings. However, the railing must be installed if the floating deck is installed on the roof.
Do floating decks have disadvantages? In fairness, we note that they are, and there are several cons.
If you're installing a floating deck in your backyard a few inches above the ground (not on a cemented surface), then over time, you'll have to prevent weeds from coming through the decking boards.
Another common problem with floating decks placed on the ground is the risk of the entire structure tilting or sagging.
Floating decks on flat roofs are more practical, but they also have their potential drawbacks. Since the deck structure is not attached to the roof base, the floating deck can bend over, move, or even fall off a roof during severe storms and hurricanes.
A floating deck will likely add value to your property, but not as much as a permanent deck.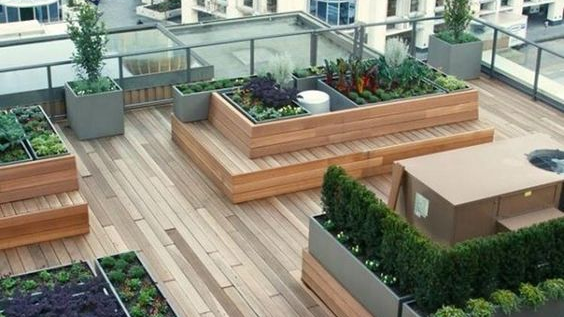 How to build a floating deck on a flat roof: expert advice
Building a floating deck on a flat roof can be challenging, but it can be done successfully with the proper guidance and expertise. When building a deck on a flat top, it's essential to consider the deck's weight, the materials used, and the drainage system to prevent water damage. Following expert advice and taking the necessary precautions, you can create a beautiful and functional outdoor space on your flat roof.
Step one
You first need a stable base to install the floating deck according to the deck plan. A flat roof on your home, or a part of the roof with a minimal slope, is a great place to build a floating deck on.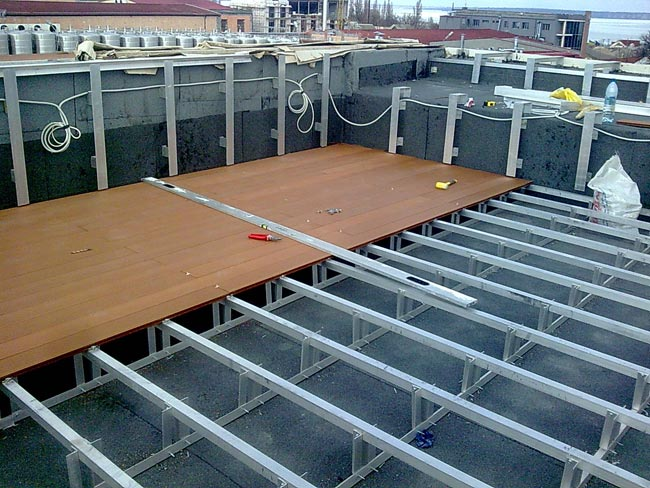 Step two
At the next stage, you must ensure that the roof frame and the house walls can withstand the additional load. Floating decks, huge ones, are heavy enough to damage the roof frame or underlayment. If necessary, the roof frame and building need to be reinforced.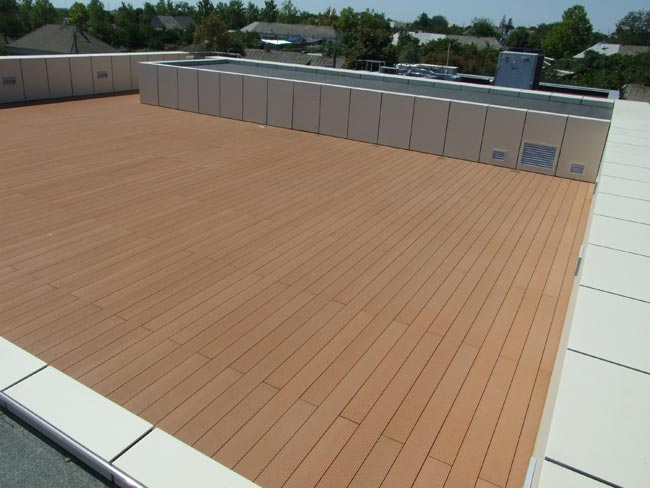 Step three
Prepare the base on which the structure will stand. Remember that you won't be able to clean the deck every time it rains and check the roof surface for leaks. Therefore, it is essential to ensure the roof under the deck is protected and reliable. Roofers in Boston advise installing floating decks on membrane roofs (PVC, TPO, EPDM). These materials have a long service life. To add, they are lightweight and 100% watertight.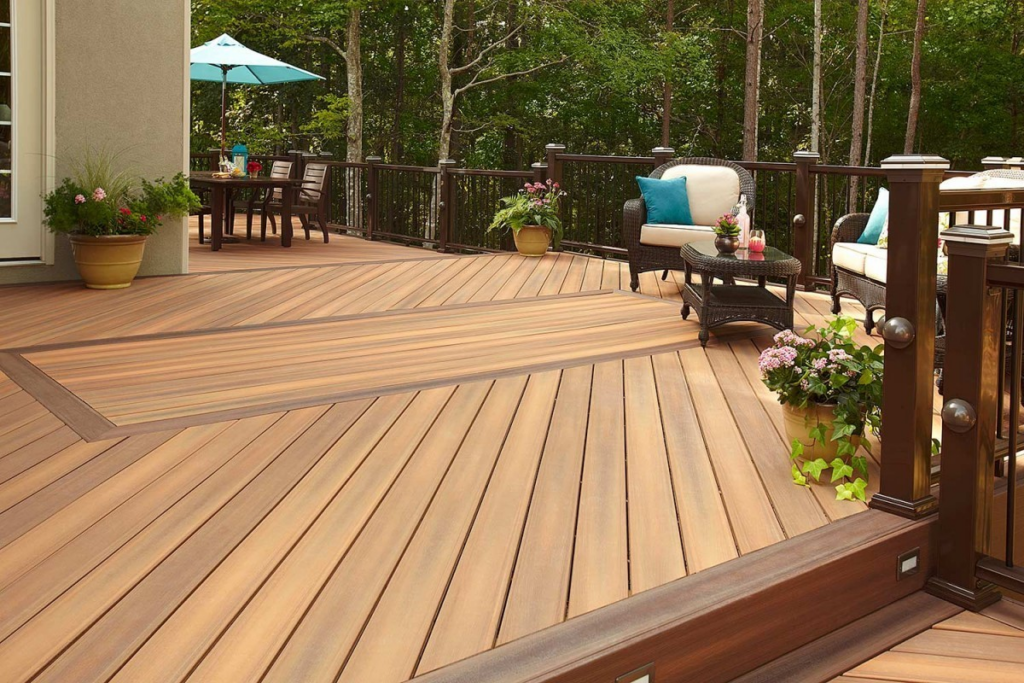 Step four
The next step is to build a frame on which you will lay the deck joists. The structure usually consists of support beams (or another footing), rim joists and crossbeams, floor joists, or/and deck blocks.
Before affixing deck elements, ensure your frame is geometrically correct, and all corners of the structure are straight. You need to measure the frame diagonally in different directions and get identical results. Remember that joist hangers and most other connections are fastened at 90-degree angles. Afterward, you affix joists and beams using special fasteners and deck screws.
Please note! While some of the support beams may be visible from the side, the deck will appear to float above the surface. Unique 'invisible' cross and rim joists are used to create the effect of complete levitation.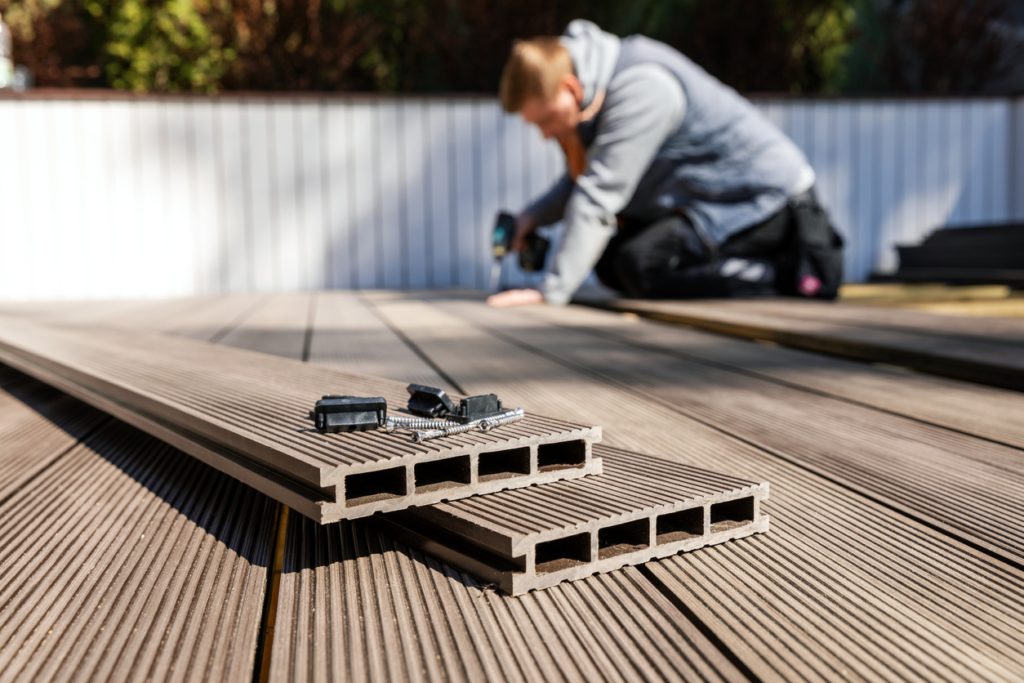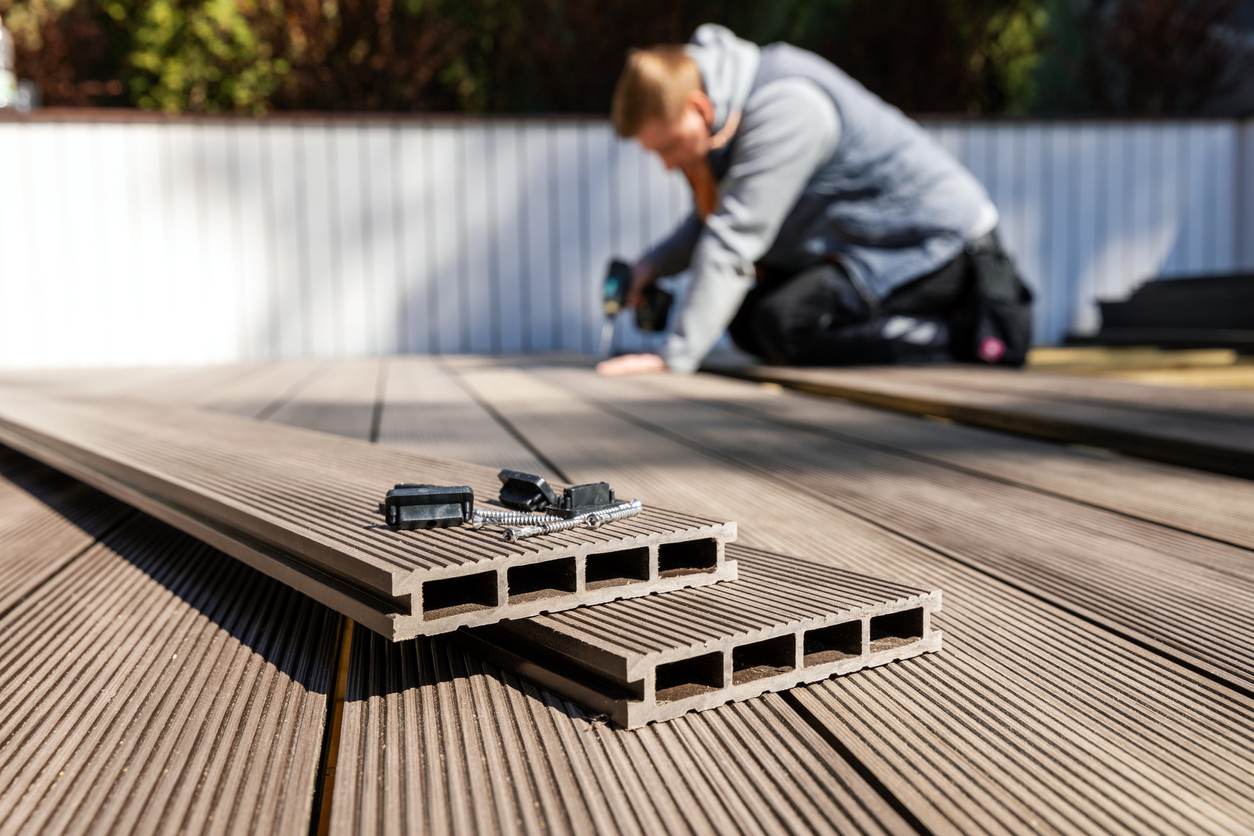 Provides extra space

Quick and easy installation

Easy to replace/modify
Step five
In the final stage, the flooring is laid. As a rule, composite decking materials (polymers with or without adding natural materials) or specially prepared wood (including heat-treated) are used for outdoor decks.
Remember that if you install floating decks on the roof (or higher than 10 inches above the ground level), you must install a railing. Ladders and walkways are installed if your floating deck has multiple levels.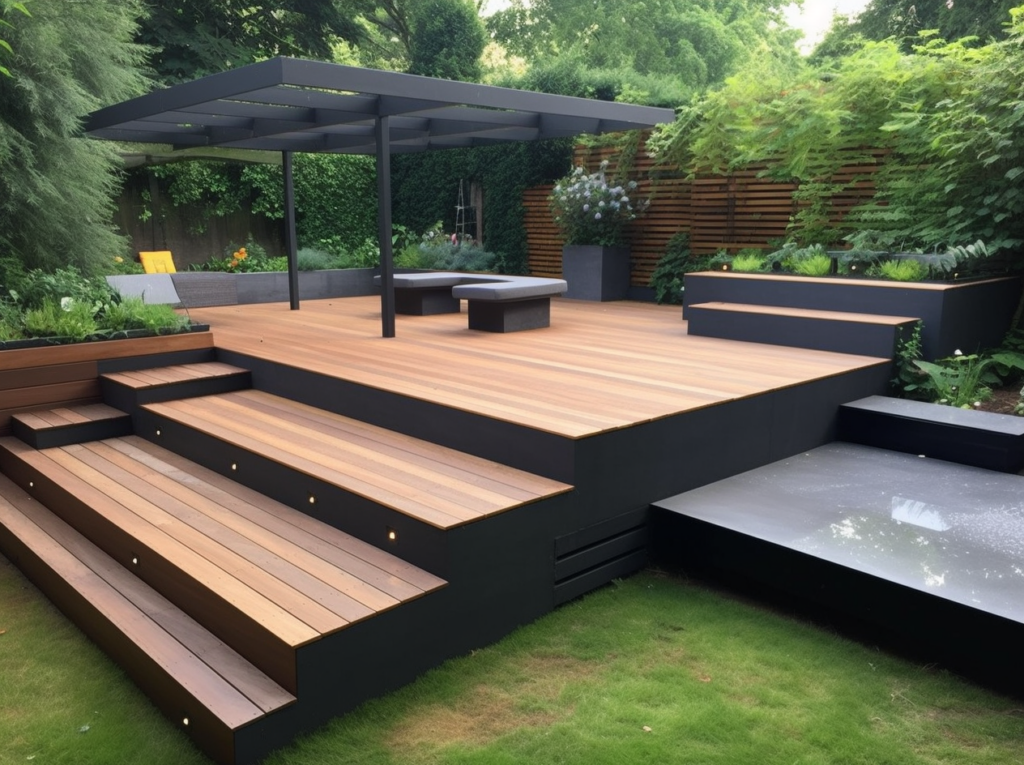 Floating decking ideas in Boston: trending and popular solutions
Please note! Although you can make some backyard floating decks yourself, it is highly recommended that you search for professional contractors to design and install complex structures and floating decks on flat roofs.
Floating decks in a minimalist or Scandinavian design will compliment houses with modern exterior design. The best material for such projects is pressure-treated wood in light and dark shades.
A freestanding deck with a private wall is suitable for hiding your activities from prying eyes. Such floating deck designs are the best choice if construction is installed on the house's roof.
The illuminated floating deck is a place for romantic dinners or outdoor parties with friends. It is advisable to design the wiring initially, considering the decking's climate conditions and architectural features.
Small floating patio decks are suitable for small-area projects, including decks on balconies.
Floating decks with shady retreats are an excellent choice for those who want to use the deck comfortably during the summer.
If you want to create a private place for rest, install furniture, sofas, armchairs, and tables with dining set on the floating deck.
Conclusion: the floating deck is a good investment indeed
A floating deck can be an excellent investment in your property, relaxation, and good mood.
A floating deck is a practical and relatively inexpensive solution. You can always choose a project that suits you, considering the area, flooring material, and installation of additional elements (stairs, railings, furniture).
If you are confident in your woodworker skills and have appropriate materials in your home depot, simple ground-level deck projects are something you can do yourself.
However, we recommend contacting professional roofing contractors to design and install more complex floating decks and floating decks on flat roofs. Several companies in Boston and Massachusetts specialize in installing roofing decks.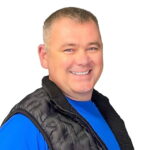 Denis is the driving force behind ID Flat Roof, a leading company in Boston specializing in flat roof repair and installation for over 20 years.
Expertise:
Denis excels in PVC, TPO, EPDM, and rubber roofing. His meticulous approach ensures quality and customer satisfaction.
Innovation:
Denis incorporates cutting-edge solutions like skylights and solar PV roofing.