Flat Roof Porch: Materials, Pitfalls, and Design
Reading Time:
5
minutes
Adding a flat roof porch to your house has many collateral benefits. Not only does it keep the heat inside and the burglars outside your precious home, but it also offers a modern aesthetic that can enhance the architectural lines of your property. Plus, a flat roof porch's additional space brings more value to your property. Moreover, if you style it right, your house will gain an even more appealing and distinguished appearance.
Roof is an inherent part of any premise. Hence, how you shield your porch from above is also crucial. A flat roof porch is a relatively new and affordable alternative in this sector. However, it has certain aspects that might deter you from buying it.
Options to Cover Your Porch
Of course, a flat roof is not the only one you can pick to protect your porch from wind, snow, rain, and other unfavorable weather conditions. All variants come with their advantages, disadvantages, and aesthetics.
| | | | |
| --- | --- | --- | --- |
| Flat Porch | Gable End Porch | Pitched Roof Porch | Hip Porch |
| A roof has no slope. | It is a peaked roof with one flat side (a 'gable'). | This roof has no peak, but it slopes from your main building wall to the porch. | All four sides of this roof form a peak and slope down. |
| It shows unparalleled resistance to external influence. When you're on a budget, it is the best option. It pairs well with modern buildings. | It is a convenient option in a snowy climate. Its cost is not too expensive. It adds a poetic charm to your house. | These roofs don't require a substantial amount of maintenance. They look great in both rural and urban environments. It is a perfect solution for a small porch. | Hip roofs are expensive. They are great at withstanding winds. It looks particularly fitting with old-fashioned properties. |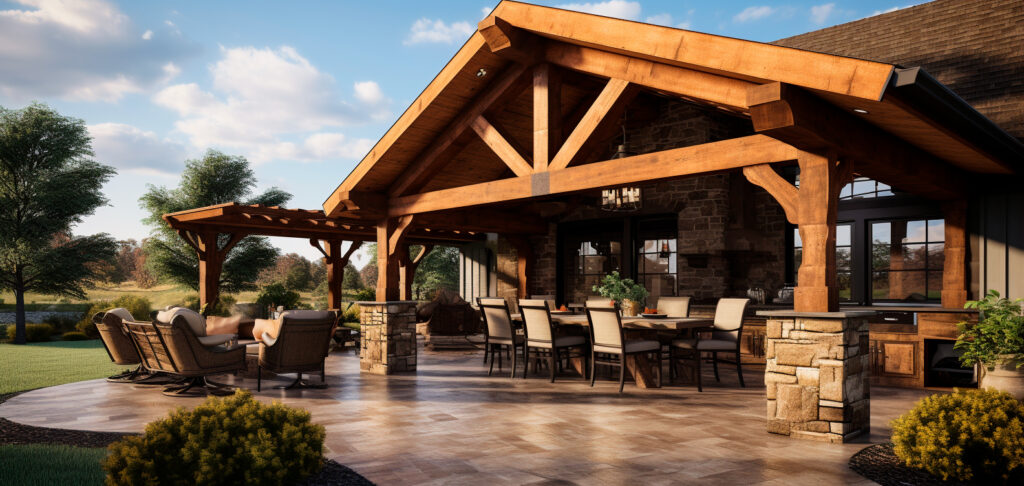 What is a Flat Roof Porch Made of?
The material of your porch roof is an essential determinant of your roof's potential lifespan. Therefore, you should approach this aspect with the gravity it deserves.
Essentially, you can choose one of the single-ply roofing membranes:
All these variants are incredibly resilient to mold, water, grime, and dirt. Moreover, almost nothing can tear or puncture them. Still, their life expectancy is approximately 25 years, 30 years at most.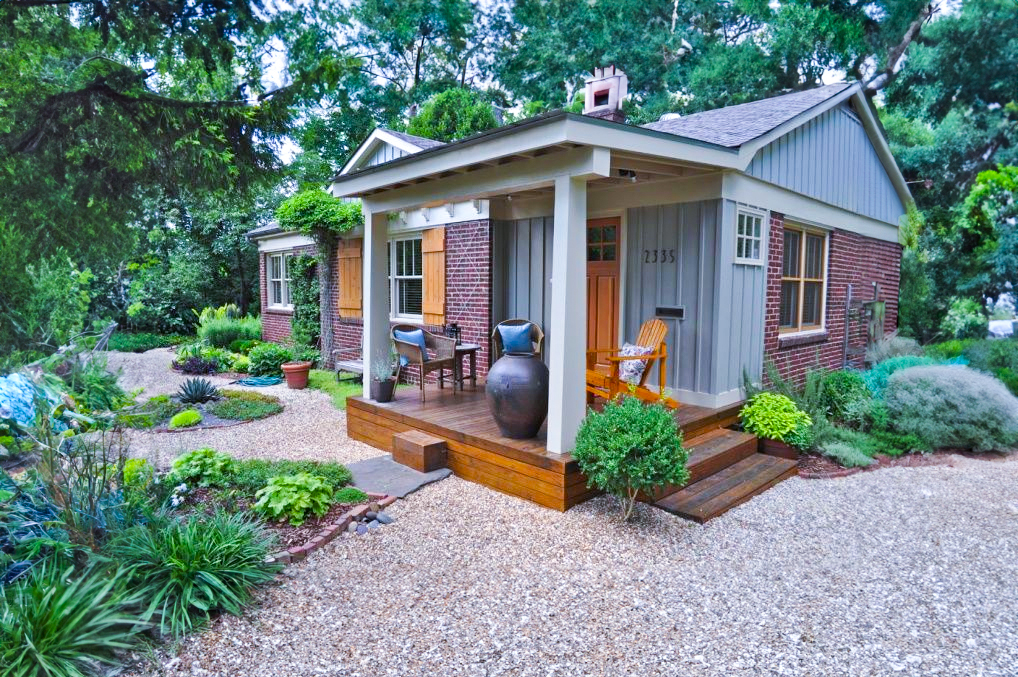 You can also opt for a standing seam metal roof. It is a practical solution for those who strive for the top to last longer. In this case, your porch roof will serve you for 50 years. Yet, these additional years come at a price.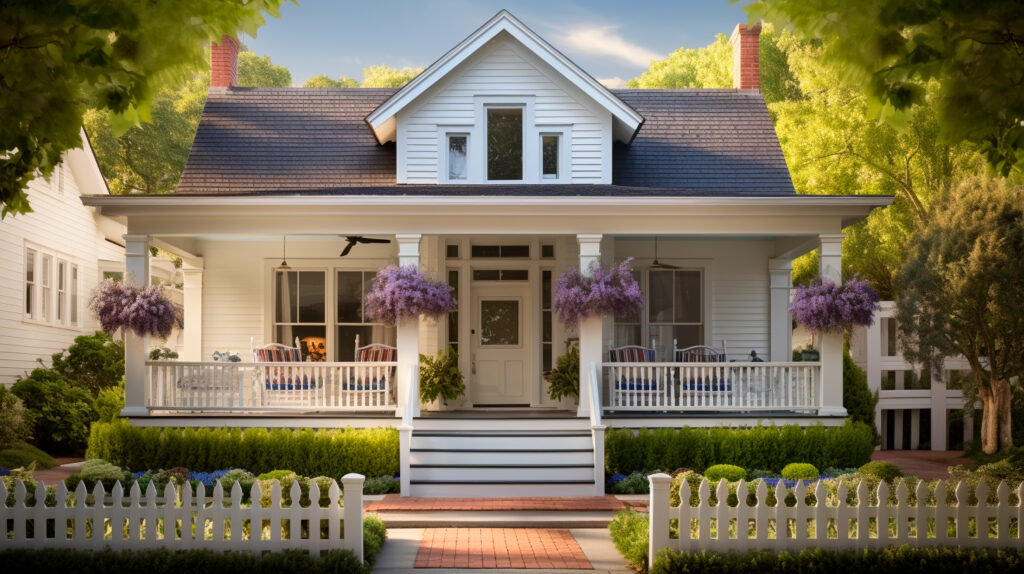 Perks & Shortcomings of a Flat Porch
Your decision on what roof to buy and install over your porch will determine at least the next 15 years of your life. Hence, you should thoroughly consider every possible implication and complication to make a choice you won't regret.
Beneficial Aspects
A flat roof is hardly a universal porch solution. However, its strong points are rather convincing.
Affordable
The price of a flat roof porch is one of the main reasons for its growing popularity. It's relatively easy to install. So, the companies won't charge you as much as they do for other types of roofs. Still, remember that there is a substantial price gap between single-ply roofing membranes and standing seam metal roofs.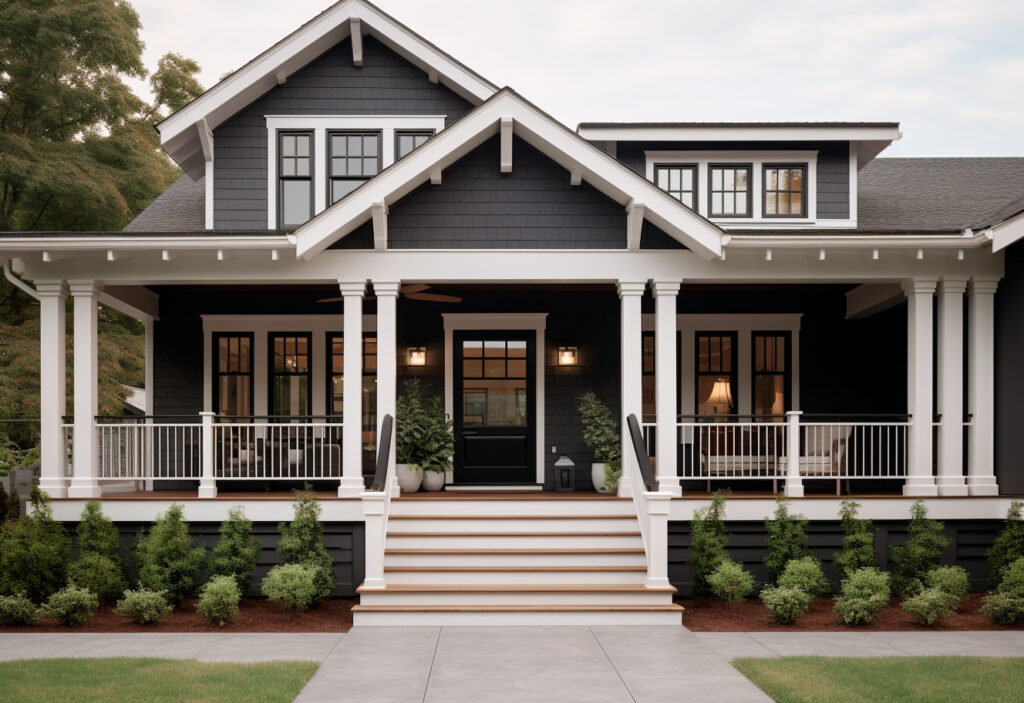 ✅ Word of Advice


Of course, everyone wants to save money. Yet, it's not wise to do it yourself or hire an inexperienced constructor to achieve it. Improper installation is detrimental to the longevity of your roof.
Easy to Maintain
Generally, external influence won't cause any harm to it. Although, you should not forget that metal roofs are afraid of rust. Plus, your visitors won't even be able to see it as they approach.
✅ Important Reminder

It doesn't mean that flat roofs don't need any upkeep. You still should inspect them regularly, clean the gutters, eliminate snow or debris, etc.
Possible Complications
As with anything in this life, your roof doesn't have to be perfect. It just needs to suit the most essential of your requirements. To decide whether a flat roof is your match, you should learn its weak spots.
Limited Number of Viable Options
Unfortunately, you cannot use tiles or shingles on a flat roof. Therefore, if your main building already has a roof or you have a particular vision in mind, you should continue your search.
Peculiar Style
A flat roof porch style is not versatile compared to its alternatives. Still, with the right approach, lively imagination, and additional investments, you can make it work with rustic or old-fashioned designs.
Limited Longevity
You cannot cover a flat roof with clay or slate tiles. Therefore, the maximum life expectancy you can hope for is 50 years, provided you install a metal roof. Plus, single-ply roofing membranes are a recent addition to the market. Thus, its durability and longevity still haven't withstood the test of time.
Complimenting Your Home With a Flat Roof Porch
Personal touch is something that defines your home's image. If you pair your flat roof porch with something that adds beauty to its appearance, you'll turn it into an eye candy.
Wide Windows
Double-glazed panels will bring more light into your home and make your porch look even more modern. Meanwhile, decorative glass is preferred for those who strive to add a whimsical vibe to the entrance.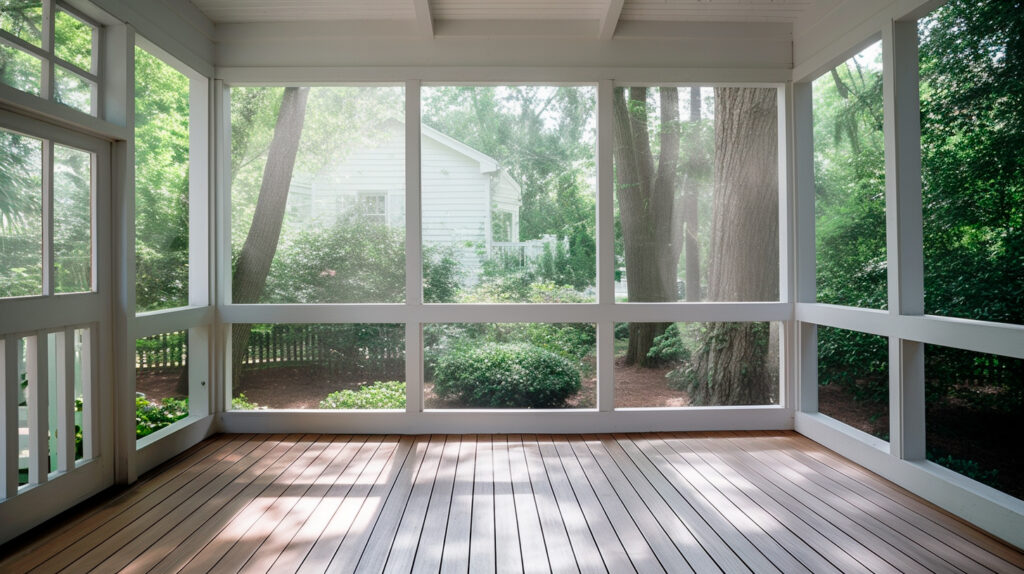 Small Garden
A front porch is the element of the house that greets your guests. What can be more pleasant to see than a vitality of flowers or green grass?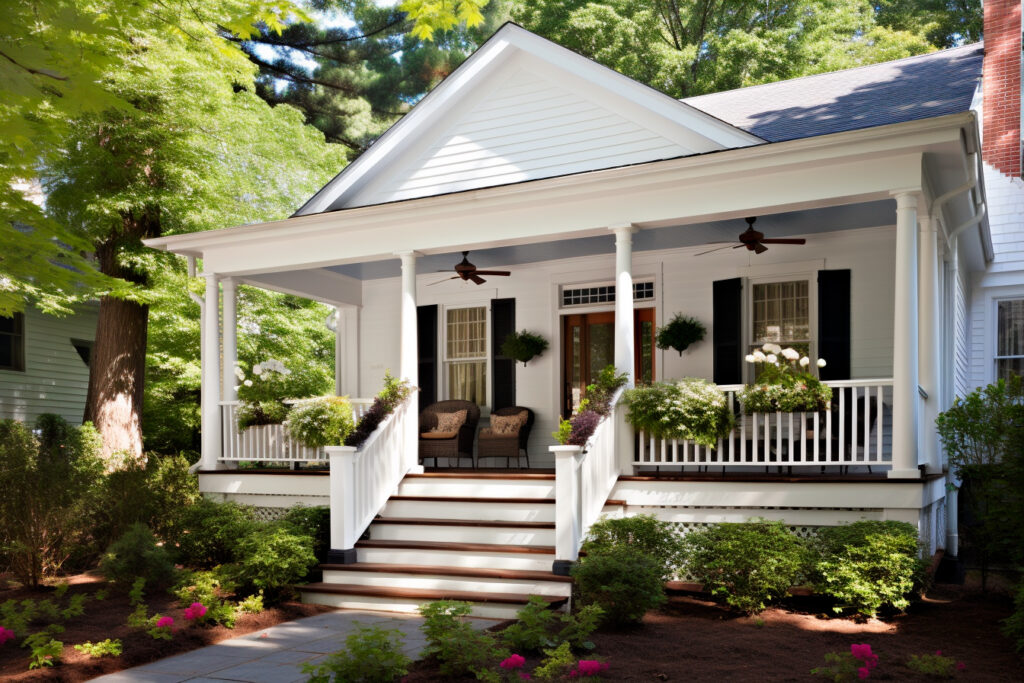 Preparation Tips
First, you can't plant anything on a metal roof. So, you have to use single-ply membranes. Plus, you should be able to properly care for your garden and ensure it survives the cold weather.
In addition, if you don't want any leaks, you need to put additional layers between plants and the roof deck:
growing medium;
filtration;
drainage & retention;
insulation;
root barrier;
waterproofing.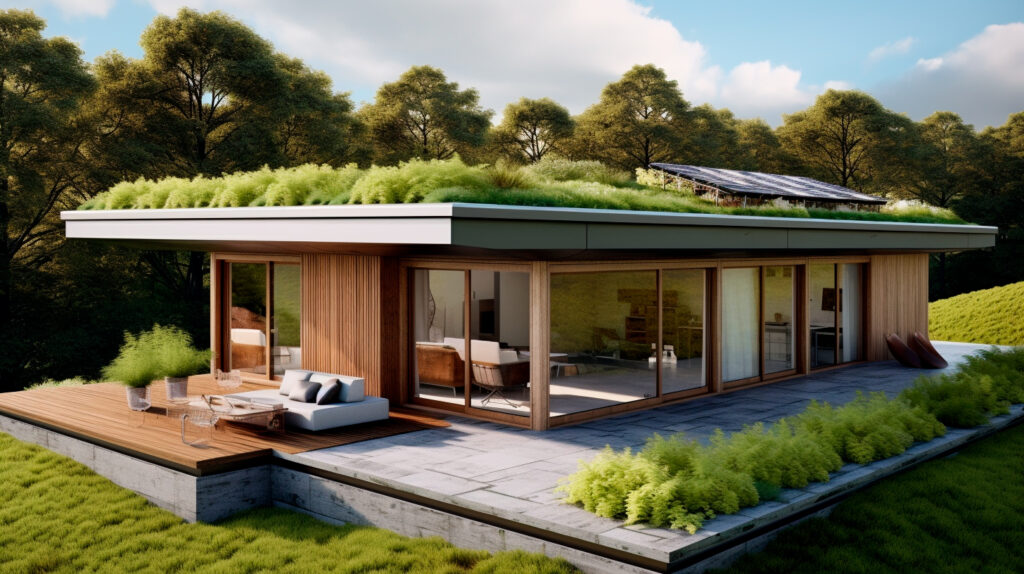 Unleash Your Creativity: Exciting Decking Stories
Conclusion
A flat porch roof is an affordable, low-maintenance, and contemporary-looking solution for your home. However, if your project requires something more long-standing and versatile, other options might be more fitting to your plans.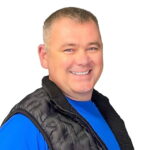 Denis is the driving force behind ID Flat Roof, a leading company in Boston specializing in flat roof repair and installation for over 20 years.
Expertise:
Denis excels in PVC, TPO, EPDM, and rubber roofing. His meticulous approach ensures quality and customer satisfaction.
Innovation:
Denis incorporates cutting-edge solutions like skylights and solar PV roofing.