Hardwood Decking in Boston: Expert Advice and DIY Tips
Reading Time:
4
minutes
The deck is probably the best addition to any house or backyard. But for the deck to meet your expectations and serve for many years without complaints, choosing the suitable coating material at the design stage is essential. One of the prime choices for Boston and Massachusetts is hardwood decking. Next, we will tell you more about the advantages of hardwood boards, compare hardwood and softwood materials, and give some expert recommendations.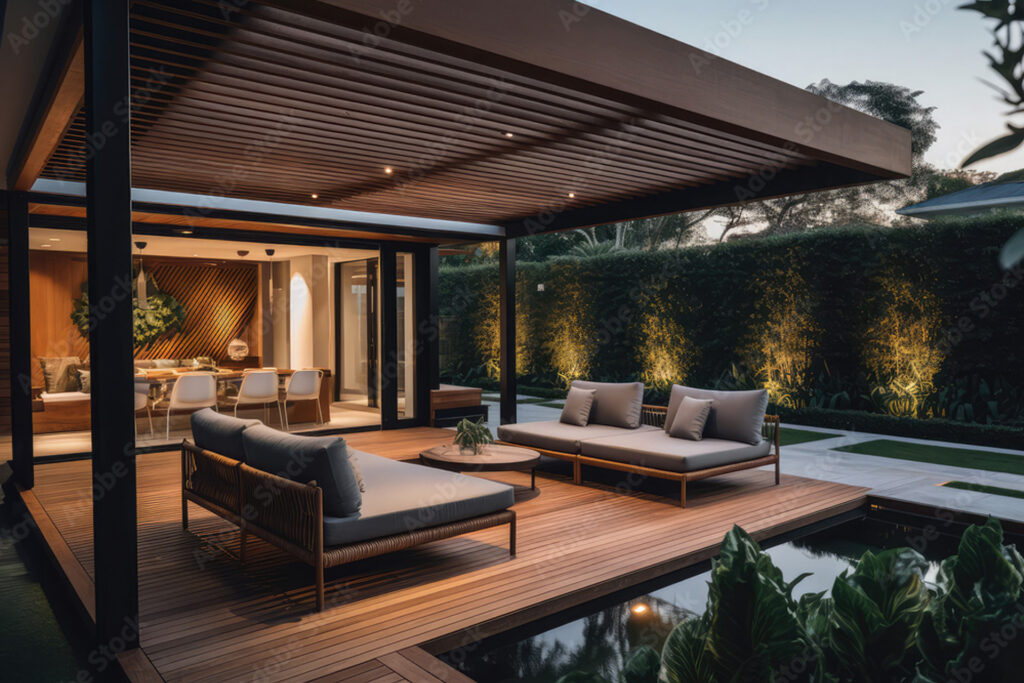 Hardwood Decking: Common Information
As you know, US manufacturers of boards, beams, furniture, and other wooden products use different types of timber. In addition, the wood can be pre-treated to improve its quality. Hardwood boards are typically made from oak, walnut, ash, maple, and other woods. You can also find some exotic options like ipe or red balau decking, tropical hardwood decking, tigerwood decks, and so on.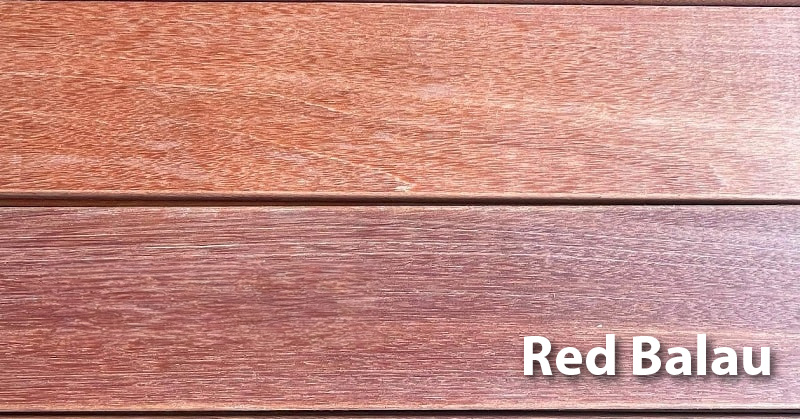 The technology of hardwood drying may differ: the treated lumber can be kiln-dried or air-dried. Kiln-dried boards are ready for installation once the contractor delivers them to your site. Air-dried materials must be installed at a specific humidity (usually 17-19%).
Hardwood Materials: Pros and Cons
Hardwood decking is a unique material that combines the advantages of natural wood and synthetic materials (PVC, composite decking).
The advantages of this material are the following:
The service life of this material, if installed correctly, is from 25 years to 50 years and even more. Almost any natural wood, if cared for properly, lasts less.
Hardwood decking boards are highly durable. Even if you use your deck daily, you won't worry about the boards wearing out or damaged. This coating is often chosen for restaurants, cafes, and other open-air public spaces.
Standard wood tends to warp over time. A regular board can bend or even crack when humidity or temperature changes. Hardwood decking retains its stable shape better even after several seasons of use.
Some hardwood decking materials have better fire resistance compared to natural wood.
The appearance of the hardwood coating is another trump card of the material. It could be almost any color – from reddish brown to yellow or black. After processing, hardwood boards retain their natural texture and patterns. If necessary, the material can be coated with stain or wax (not all brands).
The coating does not require special maintenance. You can use pressure washing, but do not wash the layer at maximum power to avoid removing the protective wax or paint.
Finally, hardwood boards absorb moisture less, do not rot, and are less likely to mold. This is a critical condition for the long-term operation of the outdoor decks.
There are no perfect materials, and hardwood decking has several disadvantages:
First of all, it costs more than softwood. Hardwood decking almost always costs more than regular wood planks and composite materials.
Not every contractor has the experience and equipment to install wood decking. This material is durable and solid, so attaching the boards to the frame may be more complex and time-consuming.
Unleash Your Creativity: Exciting Decking Stories
Hardwood VS Softwood: What Material to Choose
Softwood decking is made from pine woods (the most common types of trees are spruce and pine). This type of wood is cheaper and easier to harvest and process. However, pine wood is not as durable as some deciduous trees.
In addition, softwood decking may begin to rot if not appropriately protected. Another enemy of pine boards is insects. Moreover, these deck boards are unsuitable for high-traffic terraces or pool decks.
As the manufacturers of softwood decking boards noted, the average service life of the material (if you maintain the deck by the manufacturers' recommendations) is about 10-15 years.
As noted above, hardwood is a more practical, strong, and naturally durable material with increased moisture, mold, and pest resistance. The main disadvantage of these 'hard' materials is their high cost compared to softwood decking.
Hardwood Decking Installation: DIY Tips and Hints
Install the boards so that there is enough space between them. You need fresh air to circulate between panels to prevent the formation of mold and mildew. That is why experts advise installing the deck at least 15 inches above the surface.
It is necessary to install any decking, considering the possible change in the geometric shape of the wood boards. Usually, it happens when humidity and temperature fluctuate throughout the year. Check with the contractor or material manufacturer for maximum shrinkage or swelling (it may differ for boards from different wood species).
Installing hardwood decking is not an easy task. You will need special tools and fasteners. We recommend that you contact a skilled contractor for help. Several companies in Boston specialize in hardwood decking.
If decking is mounted at a height of more than 15 inches, experts recommend additionally installing a vapor barrier so that moisture does not accumulate on the surface of the boards.
High-quality hardwood is almost water-resistant, but decking should still not be in contact with water for long. Install drainage to prevent rainwater from forming puddles on the decking surface.
Use the proper fasteners. Several popular options include hidden pins, stainless steel screws, and self-tapping steel screws. Although hidden fasteners remain invisible once the decking is installed, they are less reliable than traditional screws. If you use hidden fasteners, you will notice that the boards have shifted or are wobbly after a while.
Be sure to use natural wax as an end sealer (or use a protective coating recommended by the manufacturer). It will protect the boards from rotting at the ends. In addition, this coating treatment is a must-have option if you want to use the warranty service.
Experts recommend protecting hardwood decking from ultraviolet radiation. You can use special oil finishes to protect the material from fading.
During installation, use personal protective equipment, including safety glasses and dust masks.
Conclusion: Contact a Certified Contractor
Softwood decking and hardwood decking have their advantages and disadvantages. Think about which coating option suits your deck project and meets your expectations.
Find a local contractor in Boston who specializes in installing hardwood decks. We do not recommend installing the deck yourself since hardwood is not the most accessible material.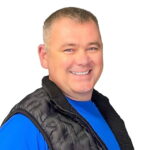 Denis is the driving force behind ID Flat Roof, a leading company in Boston specializing in flat roof repair and installation for over 20 years.
Expertise:
Denis excels in PVC, TPO, EPDM, and rubber roofing. His meticulous approach ensures quality and customer satisfaction.
Innovation:
Denis incorporates cutting-edge solutions like skylights and solar PV roofing.