PVC vs Composite Decking: What to Choose and Why?
4
minutes
Composite and PVC boards are among the most popular options when exploring decking offers. They differ in their manufacturing process, looks, and performance characteristics. Their prices depend on the manufacturer and the applied technologies. In this article, we'll compare PVC vs composite decking so that you can make a reasonable choice.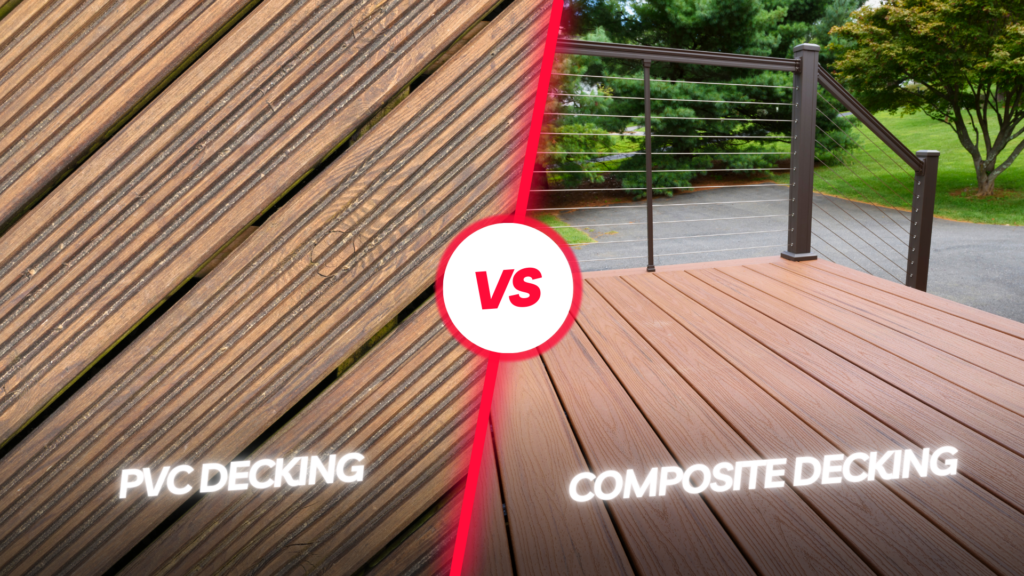 PVC Deck Boards
This abbreviation stands for polyvinyl chloride. Plastic is the only raw material used for producing such boards. It can be a new or recycled material. Manufacturers extrude it through specialized dies and wait until it hardens. Then, they color it or leave it as it is.
Composite Boards
This option consists of sawdust or wood fiber mixed with synthetic materials, either new or recycled. Manufacturers melt and mix all the ingredients and force them through a die. The die gives the result a grain that visually resembles natural wood.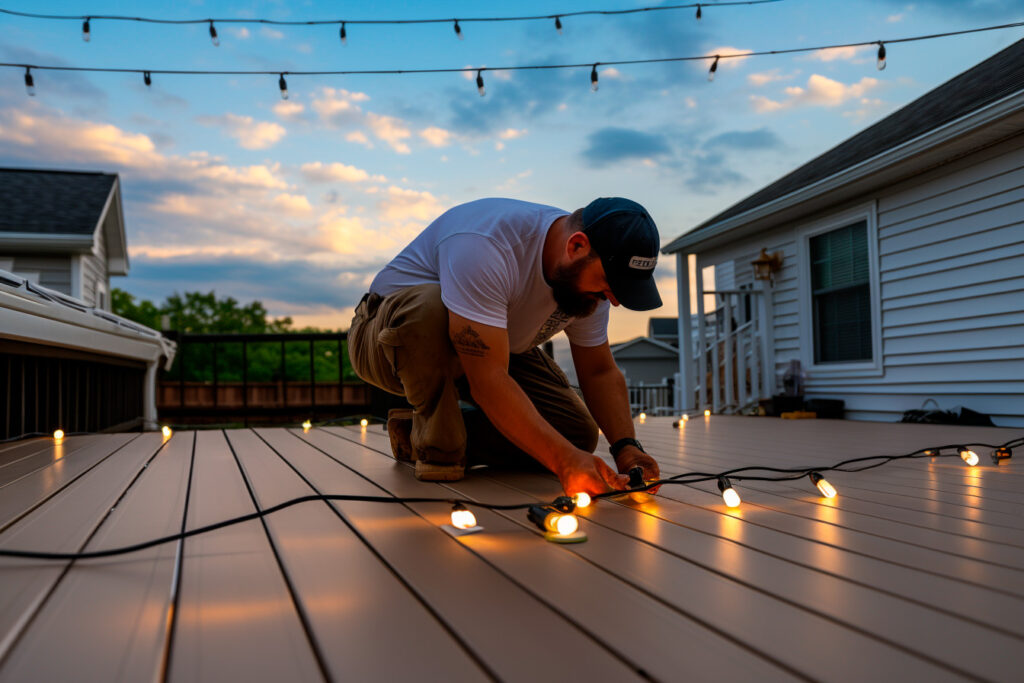 Capped vs. Uncapped: PVC vs Composite Decking
Both options can be capped or uncapped.
The former has a protective layer. It can fully wrap the board or cover only its top side. It makes the deck harder and more durable. Some types of protective surfaces also prevent fading.
The latter is more budget-friendly. On the flip side, it requires more maintenance. It's less stain-resistant and more prone to mold, scratches, fading, and insects.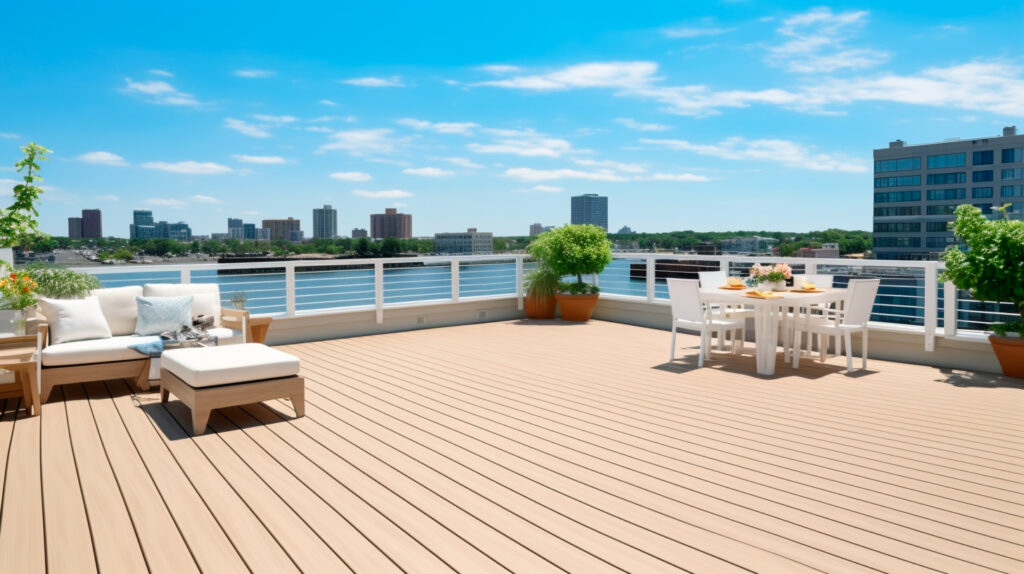 Key Parameters to Consider: PVC vs Composite Decking
When comparing PVC vs composite decking, it's essential to keep in mind the following factors:
Aesthetics. It's easy to notice the difference between 100 pieces of plastic and real wood. Composite decking product better imitates the texture of the organic material.
Warranty. PVC can have a warranty for 50 years or even for a lifetime. The warranty for its counterpart hardly exceeds 30 years.
Color palette. Compared to composite, PVC has a more extensive palette. But we don't mean to say that composite boards' choice of colors is limited. Offline stores might display only a part of the available range. Ask the managers to show you the entire palette — maybe you can order the shades that aren't in the shop.
Slip resistance. Wood decking is the most slip-resistant option. But if you slip on it, you might get a splinter. The runner-up is uncapped wood composite. Its key drawback is its relatively short lifespan and need for intense maintenance. If you prefer PVC or capped composite, consider high-end variations of both materials. They might feel rough if you touch them with your fingers — but you'll be unlikely to slip on them.
Sustainability. When a composite decking material's lifespan ends, it's usually sent to a landfill. PVC can be recycled.
Shrinkage and expansion. The boards of both materials can contract or expand because of the temperature change. They tend to do it laterally, making their gaps broader or narrower. To prevent the gaps from becoming too wide, use fasteners. They are available in many different types and sizes.
Maintenance. To clean both surfaces, it's enough to use soapy water, a hose, and a brush with a soft bristle. You'd better avoid using abrasive cloths or pads. It's OK if you find time for cleansing only twice per year. Consider more frequent maintenance if you like throwing parties on the deck. Don't forget to take care of the gaps between the boards.
UV protection. If your budget is limited, you can purchase uncapped boards. Then, when performing maintenance decking, you can apply a protective layer on them. Any color can fade over time. Choose panels from a reliable manufacturer to make sure they will age beautifully.
Scratch resistance. Both options that we consider in this article are prone to scratches. However, you'll need to make an effort to scratch them. For instance, draw a sharp item across the boards. The damage won't strike the eye; you shouldn't be afraid of splinters. The damaged part will be of the same color as its undamaged counterpart.
Heat resistance. The denser and darker the materials, the better it absorbs and retains heat. PVC is less thick than composites. The latter tend to have heat for a longer time. However, manufacturers keep experimenting with the protective surface of capped boards, regardless of the material. Some substances can significantly reduce heat absorption. So, each case is individual, and you should discuss it with the vendor.
Moisture resistance in PVC vs Composite Decking: PVC doesn't absorb moisture and isn't mold-prone. If you opt for it, you can forget about these two problems. The higher the percentage of organic ingredients in composite materials, the more they are susceptible to mold. This issue is more pronounced in uncapped boards than in their capped counterparts. If the manufacturer applies the protective layer to all the board's surfaces, such a deck will be the most moisture-resistant.
Stain resistance. Stains usually appear on the surface because of excess moisture. For instance, a guest might spill a drink on the deck. However, staining is not synonymous with humidity. The sooner you remove the stain, the easier it should be to do it. PVC is more susceptible to stains than composites. Uncapped composites are more prone to stains than capped ones. Ask the vendor about touch-up paints. Many manufacturers offer such colors to conceal the stains.
Weight. This parameter can vary considerably, depending on the manufacturer. The good news is that all boards in the package normally have the same weight — which is not true with organic wood.
Installation. Consider the local building code and the manufacturer's specs when installing both boards. Find out which tools and fasteners you should use. Consider using end caps to make the exposed ends of the panels look neat from the outside. Some manufacturers sell end caps together with the boards.
Don't Miss Our Latest Articles on Roof Decking
To make the most of your boards, ask a professional deck-building team to install them. Skilled specialists will adequately fix the planks and ensure the gaps between them look nice. They can share more insights about PVC vs composite decking if you consult them before the purchase.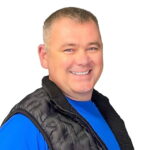 Denis is the driving force behind ID Flat Roof, a leading company in Boston specializing in flat roof repair and installation for over 20 years.
Expertise:
Denis excels in PVC, TPO, EPDM, and rubber roofing. His meticulous approach ensures quality and customer satisfaction.
Innovation:
Denis incorporates cutting-edge solutions like skylights and solar PV roofing.