Metal Shingles and PVC Roof Installation Milton
Do you know your roof is the #1 protection for your home? It is roofing that protects you from weather and climate and creates a cozy space inside the home, and its integrity is crucial for every homeowner. Unfortunately, even the highest-quality roofing tends to damage and requires restoration or even re-installation with time. For this, ID Flat Roof, your Milton roofing contractor is at your service!
We offer you to repair or install the most reliable types of roofing in Milton and neighborhoods. There are two basic types of roofing we offer:
PVC membrane roofing;
Metal shingles roofing.
Both of them have lots of benefits and we provide a complex approach to roofing in Milton to make your home's roof durable, energy-efficient, and reliable.
Metal Shingles vs PVC Roofing: What to Choose?
Both of these roofing materials are among the most popular. Metal shingles are used for decades and they had proved their durability and high resistance to wind, water, and fire. PVC membrane gained popularity in recent decades due to its ease of installation and impeccable fire protection and wind resistance.
As for the choice of the material, we have some tips for you from the point of view of Milton professional roof repair contractors.
When you have a flat roof or low pitch roof, metal shingles do not suit, For this type of roofing, PVC membrane will be a win-win idea.
For roofs with a slope of more than 12-14 degrees, metal shingles will suit the best.
For more detailed consultation on the choice of the roofing type, please, contact ID Flat Roof's managers.
Milton roofing contractor: Benefits of Metal Shingles Roofing
Great strength. The roofing retains its shape and integrity even when exposed to intense mechanical factors.
Stylish design. The metal tile is an imitation of classic clay tiles and it can be painted in various colors for the most pleasant exterior design.
Cheapness and economy. This roofing material is among the cheapest.
Ease of installation. It doesn't require complex installation and can be mounted quickly.
Durability of metal shingles is high.
Benefits of PVC Covering for a Roof
PVC membrane does not support combustion and its fire-fighting properties are among the best;
The ease of joining the membrane sheets: a flow of hot air and a pressure welding roller are required only;
Faster installation speed: a team of 3 qualified technicians can lay up to 1,000 m2 of PVC membrane per shift, i.e. the cost of installation is minimal;
Mechanically stronger;
Chemically neutral, better withstand mechanical and thermal effects;
Does not require special maintenance after installation;
It is easy to repair in case of damage as places of damage are clearly visible on the surface, thanks to the light upper layer and the dark lower one;
Durability: the service life is at least 25-30 years, and most often 50 years;
Professional Services by ID Flat Roof Milton Roofers
When it comes to the installation and roof repair, it is worthy to trust professional Milton roofers, not to act on your own. Only pros can quickly detect problems and solve them using reliable technologies. That is what we offer for homeowners and commercial property owners in Milton.
Being Milton professional roofing contractors, we offer the scope of services for flat roofs and slope roofs both. These services include:
Preliminary inspection of the roof and estimate calculation for its installation/repair.
Help in choosing roofing materials and fastenings.
As Milton professional leak repair roofing contractors, we provide fast and effective leak detection for PVC roofing and metal shingles roofing.
We offer effective roof repair demolishing leakages and restoring roofing in case of its damaging.
For home renovation, we also offer services of roof installation. Both metal shingles roofing and PVC covering are available for Milton residents.
We meet all the highest expectations our customers may have!
Why Choose Our Company
ID Flat Roof is your loyal ally in the struggle for the durability and cost-efficiency of your home's roof. We work throughout Milton, MA to provide residents with high-quality roof installation and repair services. We are guided by several principles in our work:
Thorough inspection of the customer's property to choose the best methods for installation and repair.
Only high-quality materials are used.
Our roofers are only experienced pros.
We provide a guarantee for our work.
This makes us the most trusted Milton roofing contractor MA for roof installation and repair.
Milton roofing contractor – ID Flat Roof – Roofing Projects in Boston, MA
This custom home was designed and built by a local architect on the outskirts of Boston.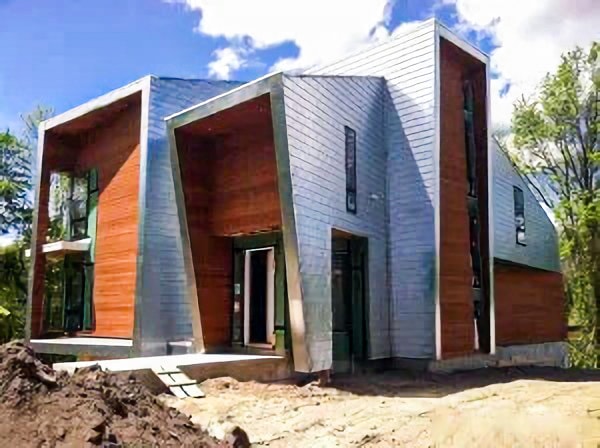 The homeowner approached us in January of 2013 and needed his newly constructed home to be sided and roofed in the coming weeks. He had already selected the metal roofing and siding for the project but had yet to select a contractor nor a material to be used on his flat roofs and decks.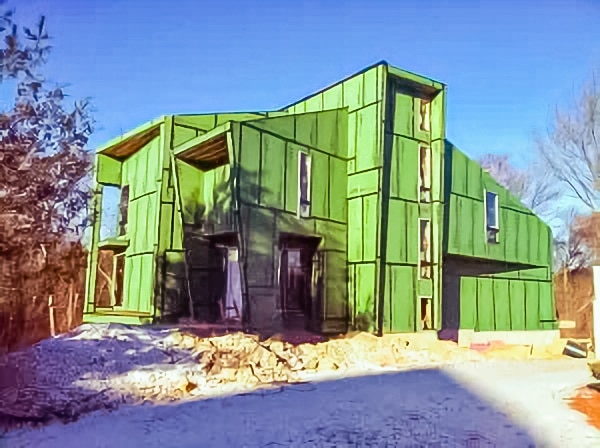 Once we proposed our durable PVC membranes the homeowner had made his choice; all that was left was to find the weather breaks to proceed.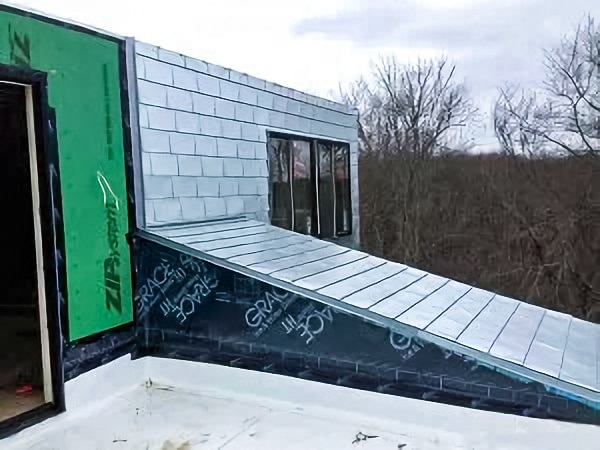 The metal roofing and siding consisted of individual metal tiles. Cedar siding was also implemented following the metal tile installation.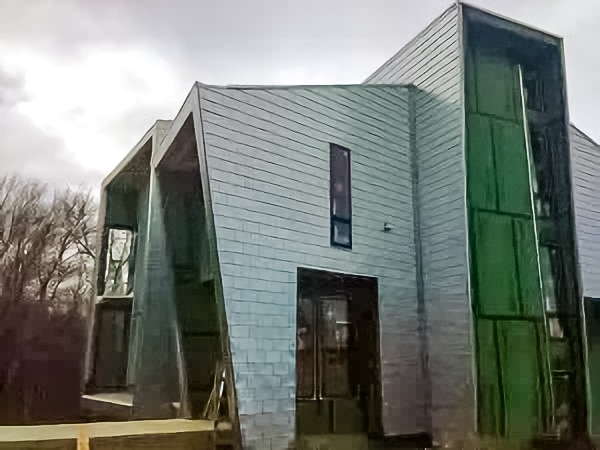 The unique profile of the metal tiles presented little challenge to our crew and the project turned out to be a great success.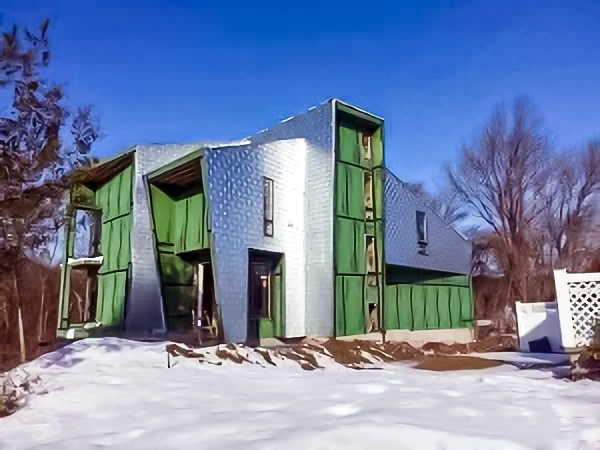 The flat and low-sloped sections were roofed in an 80 mil thick PVC membrane, as were the decks.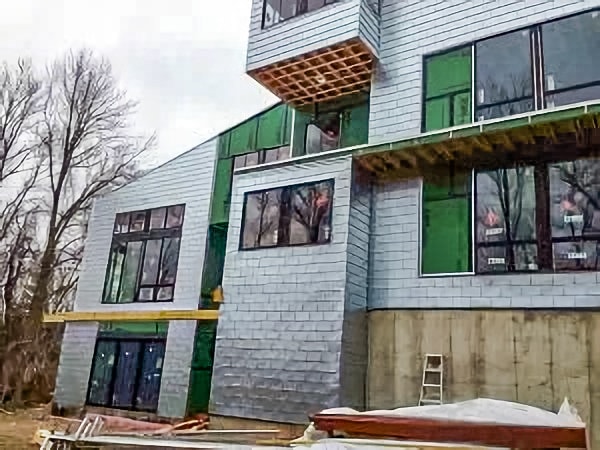 The durability of the PVC membranes took preference over black rubber for a variety of reasons.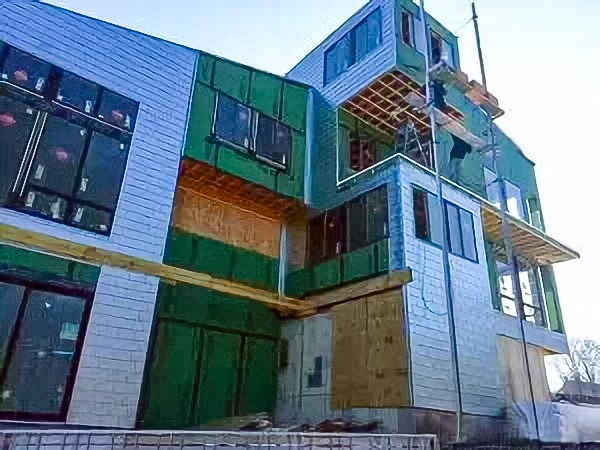 Since the homeowner is installing composite decks over the membranes, seam strength and reliability were huge factors. Our PVC membranes are heated and bonded for an impervious seal at the seams, ensuring a worry-free system has been installed beneath the composite decking.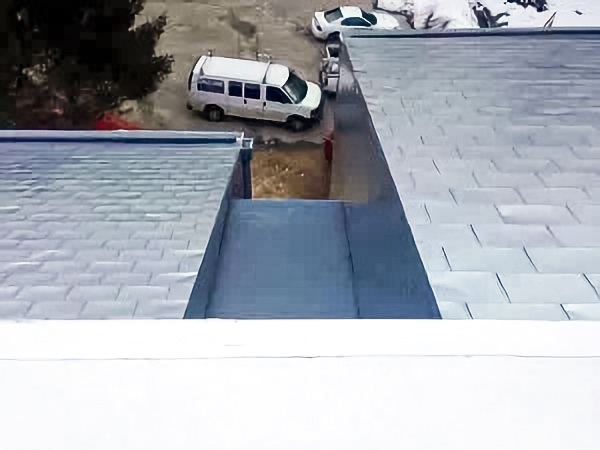 As with all our residential installations, this homeowner received a lifetime materials warranty on his flat roofs, which is fully transferable over the next 25 years if he decides to sell the home.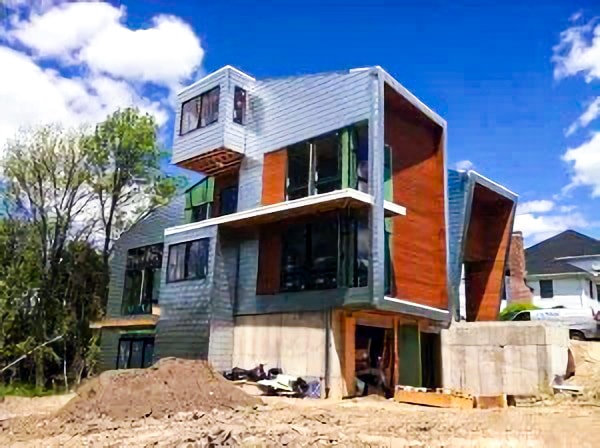 Take advantage of dealing with reliable Milton, MA contractors to make your roofing tip-top!