PVC Decking — An Essential Part For Your Home In Boston, Massachusetts
4
minutes
Using PVC as a decking material in Boston, Massachusetts, is common. Homeowners choose it for various reasons: some love the price, while others like it for its physical characteristics. If you think PVC is right for you, you're on the right page. We will tell you more about PVC, its benefits, and its advantages as a decking material. Stay here and don't miss the important things!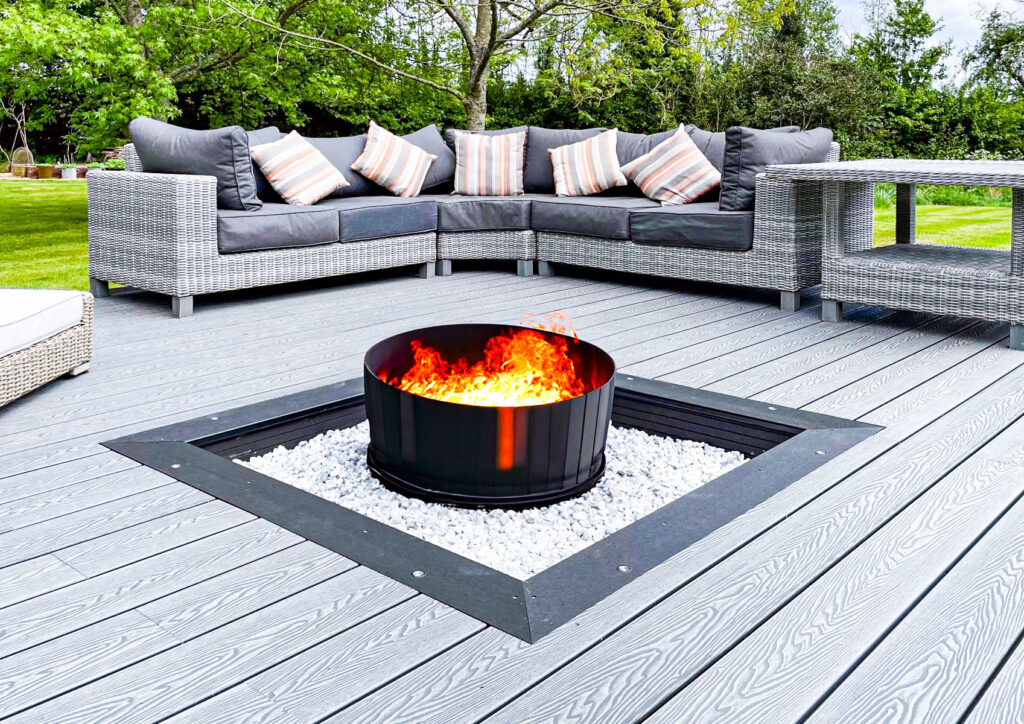 What Exactly Is PVC Decking?
PVC is a famous abbreviation that builders use. It stands for polyvinyl chloride. Vinyl tiles, a new sort of covering, have recently existed. The production method and the release form are unique compared to other materials. PVC is sliced into rectangles or squares that may be placed on a level surface.
Concerning composition, PVC decking comprises vinyl and resin, to which stabilizers, plasticizers, and occasionally fillers are added (to impart certain qualities or a distinctive look). The hot mixture is then forced through the press. Although extremely dense, the final product is nonetheless malleable and ductile. The PVC tile has numerous layers, including two bases, a film with a design (which can be any), wear-resistant polyurethane, and a protective coating.
In a nutshell, PVC decking is preferred by builders because of its longevity, ease of maintenance, and design adaptability, but we'll get to that later. IT IS A GREEN CHOICE because PVC decking comprises recycled materials and is resistant to the elements—including water and sunlight. PVC decking is resistant to warping, cracking, and fading, unlike wood decks, which do not require routine staining or sealing to preserve their appearance.
Why Choose PVC Decking? Are There Any Nuances?
The future interior will be the most significant benefit. PVC tiles in Boston, Massachusetts, come in a vast variety of colors and textures to speak of. There are imitations of natural materials like wood, different types of stone, etc., and plain ones with and without added decorations. The most typical shape is rectangular, although there are squares as well. Squares are more frequently found in a single hue and are used to create stunning panels instead of rectangles, most commonly constructed to resemble wood and mimic parquet or hardwood decking.
In general, here are the most essential benefits of PVC Decking we should mention:
Amazingly Simple Installation. Even glued PVC tiles for any deck are simple to install. The material has greater strength since it seldom develops surface fractures of any size during use.
Low Need for Maintenance. The everyday maintenance needs of PVC decking are one of its primary benefits. PVC decking doesn't require particular care, unlike wood decks, which need regular washing and sealing to keep their beauty. Additionally, it is immune to stretching, cracking, and fading, so your outdoor living space will remain attractive for many years.
No Leaks and Simple To Clean. If the deck covering is fitted correctly, it will be airtight, protecting the material from liquids and their potential to deteriorate. You may wash it whatever you like, but avoid using harsh chemicals. The only thing worth remembering is that relief tiles should be cleaned carefully since dust and debris might get stuck.
Ideal For Home Usage. Water, scratches, and UV rays can't penetrate the tile's surface. Nearly all stains have been removed from it. Tiles can last up to 35 years in their original condition after completion. Furthermore, because quartz sand and mineral chips make up 80% of vinyl's makeup, it cannot sustain combustion. Additionally, rodents, mildew, and bacteria have little interest in vinyl.
Different Variations Of Design. The texture of the PVC surface might vary considerably. There are replica stone and wood tiles available. There are several options in the color scheme. The surface may have a design added to it or may be plain. For this criteria, an extensive range of tile alternatives are also accessible. Even the tiles may be made to resemble aged, darker boards by skilled designers.
The listed advantages make PVC a truly unique material, which builders are very fond of when building decks. Pay attention to these qualities and decide whether they attract you or not.
PVC Decking Installation Process In A Nutshell
Actually, installing polyvinyl tiles is not a very difficult task, but it does need accuracy. The initial two rows should be laid with particular care since they will support the rest of the rows. Additionally, there are differences in how vinyl tiles are installed when using glue, self-adhesive, or locks. The technique used to install PVC will also rely on the pattern you want.
Anyone can install vinyl deck tiles. Just making sure the base is ready is crucial. It needs to be firm, dry, clean, and smooth. Concrete, any screed, plywood, fiberboard, gypsum fiberboard, and other materials with a similar composition can all be covered with PVC deck tiles.
Vinyl can compete with any finishing material, such as pressure-treated wood, composite decking, and even treated lumber, in terms of the quality of its features. However, everything is subjective because product quality indicators vary depending on the manufacturer. If we look at the material from the "quality-price" perspective, the quality indicators decline as the cost rises.
Other Sides Of PVC Decking
Even though PVC has many advantages, in some cases, using it would not be an ideal solution. The material has the following disadvantages:
Price. In terms of cost, PVC is not such a cheap material. If the outdoor living space is too large, material costs will increase. However, PVC cannot be called too expensive either because it is considered one of the most optimal options for decking.
Nuances During Installation. The fact is that PVC requires perfect cleanliness when laying tiles on the surface. If the base is not sufficiently cleaned, the PVC cannot securely adhere to the deck, leading to the seal's failure.
Sensitivity to Cold. In places with a rather harsh climate, PVC begins to lose shape and may ultimately deteriorate, after which the material must be replaced.
However, PVC decking has more pros than cons. The above-mentioned upsets are not so critical that they could influence your decision. We recommend using PVC, which is durable, durable, and low maintenance. Interested in exploring this topic further? Be sure to read our latest article on 'PVC vs Composite Decking' for a comprehensive comparison.
Don't Miss Our Latest Articles on Roof Decking
Want A PVC Decking in Boston, Massachusetts? We Are Always Here!
Now you know a bit about PVC decking. This material is always a great option if you're building a dream deck or trying to replace an old wood deck. And you already know why: it delivers robustness, little maintenance needs, and design flexibility.
Contact us immediately to learn how this decking may improve your outdoor living space. We are always glad to provide you with all the essential info so you can make a proper choice. Please call us anytime!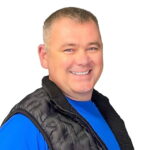 Denis is the driving force behind ID Flat Roof, a leading company in Boston specializing in flat roof repair and installation for over 20 years.
Expertise:
Denis excels in PVC, TPO, EPDM, and rubber roofing. His meticulous approach ensures quality and customer satisfaction.
Innovation:
Denis incorporates cutting-edge solutions like skylights and solar PV roofing.