Calculating roof squares: why you should take them into account
Reading Time:
4
minutes
Precise measurements by qualified experts guarantee that construction tasks will be completed correctly and on time. It's like a hypothesis. Any roofing project is not an exception. If you have consulted with builders or roofing contractors, you have probably faced the term roofing or roof squares. Why should you use it if we already have square feet?
Roof squares: key measure for roofers
In everyday life, we usually use square feet to calculate the area of any commercial or residential building or even room. Roof square is a regular parameter for roof area. You may not have heard of it if you are not into roofing and have never repaired your roof.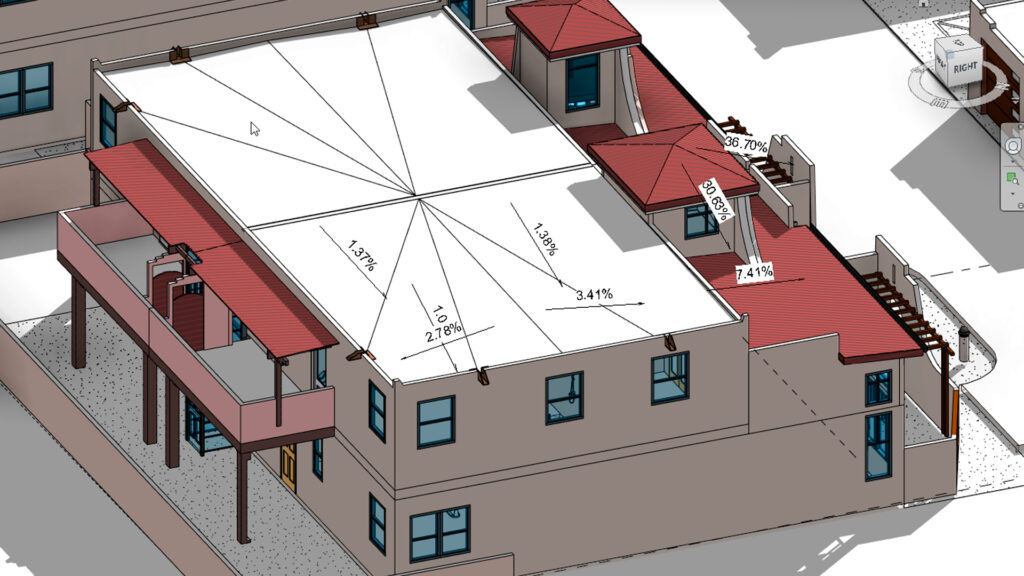 Roofing square parameter is more convenient when working with large roofing areas (it is more convenient than square foot format). It also helps with budgeting both for property owners and local roofing contractors.
Let's imagine that you don't like big houses and your property has a roof with 10 feet sides (a tiny top indeed, but it is only for better understanding). That is 1 roof square that is equal to 100 square feet.
Let's take one more straightforward example. If your house (or shed or porch, or garage) has 2,000 square feet flat roof, then its roof is 20 roof squares. In other words, you should grab a calculator (or find it on your smartphone) and divide the square footage (2000 sq. feet in our case) by 100. You will get 20. Looks easy.
We note right away that this formula does not always work, and in most cases, you can only determine the approximate number of roof squares using it. Next, we will explain why.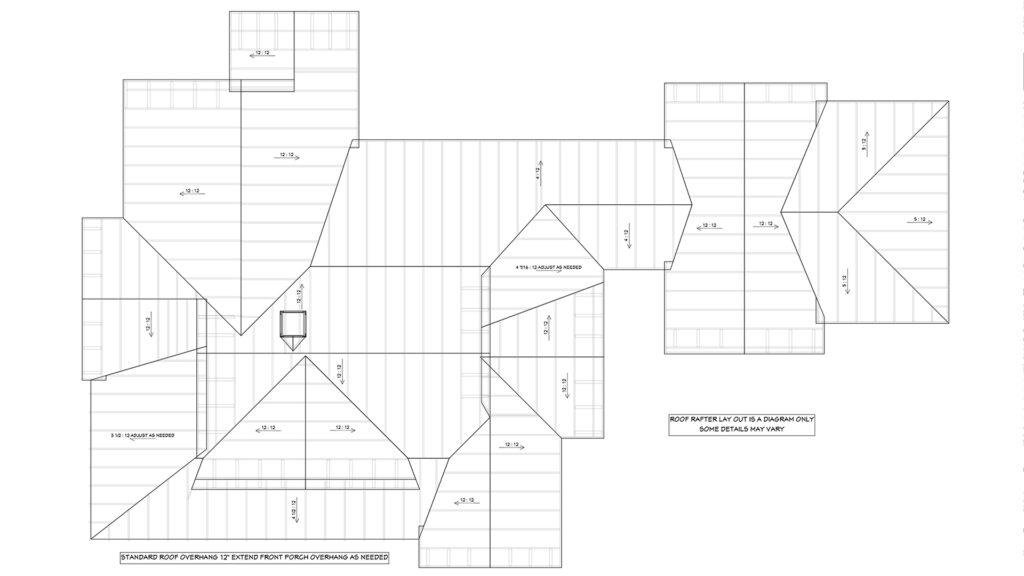 Calculating roof squares: why should I do it at all?
The primary reason is budget planning. Remember the number of roof squares (10, 20, 50, or even 100). You can find out how many rubber, membrane, and metal materials (insulation and/or underlayment) you will need to install or renovate roofing projects.
In addition, if you are not planning to do the work DIY, you can use roof squares and online calculators on local roofing companies' websites to get the approximate estimate in 10 seconds.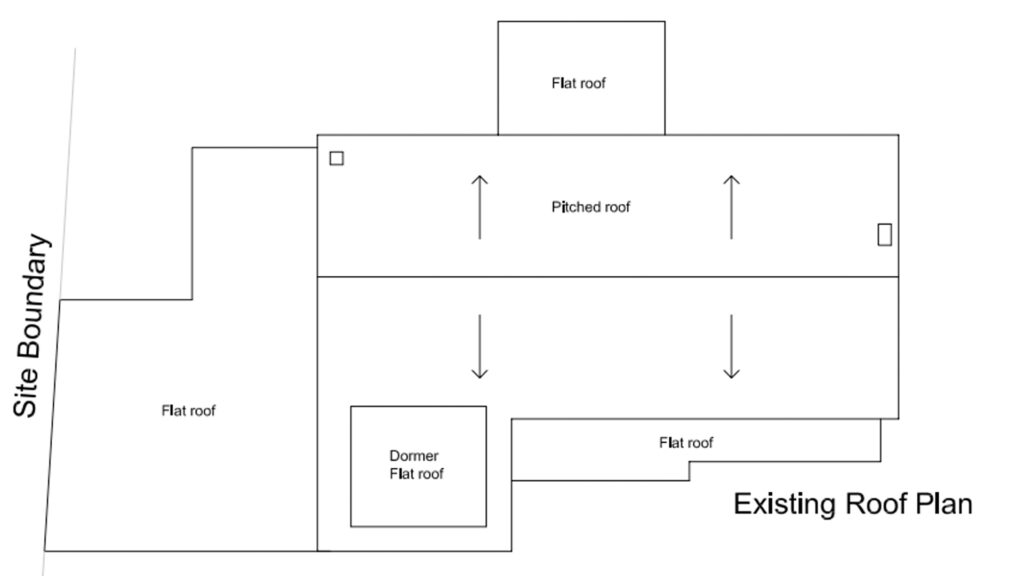 One roof square of materials: some numbers
The average cost of roofing materials and company services depends on local factors and may vary from state to state. Next, we will give you the average prices relevant for Boston, New England, and Massachusetts.
The cost of flat roof coverings varies by material, model, and brand. The most inexpensive roofing option will cost $2.50 per square of shingles or $250 per roof square.
In the middle price segment, roofing companies offer various membrane materials (TPO, PVC) costing from $3 to $7 per square foot or $300-$700 per roof square.
Premium materials can cost $9 per square foot or higher. In other words, each 'premium' roof square will cost you $900 or more.
The cost for roofing services in Boston in 2023 is $2 to $9 per square foot or $200 to $900 per roof square.
However, the final estimate (call roofers for more details) depends on individual and local factors like total square, roof pitch, type of work (installation, partial or complete replacement, roof repair), the contractor's pricing policy, and the complexity of the roofing project.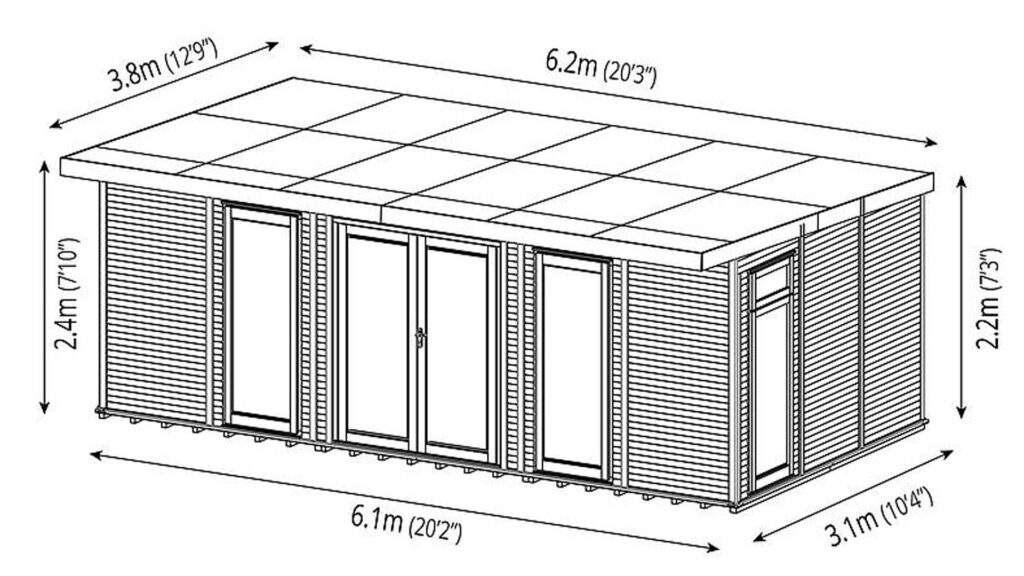 Calculation Tips
Cost is not a fixed value, and it depends on the location (state, city) and season
If you have a large roof, each square roof will cost you slightly less than relatively small roofs. The more footage of your roof – the more potential discount.
Remember the type of materials (not only brand but model, thickness, and even color). Market prices for popular membrane and shingle materials change every month.
Roofers like flat roofs because they are usually simple and easy to work with. The final bill can hit your wallet if your home has no flat but a traditional gable roof, attic, two-level, hip, or domed ceiling.
The timing of the work also affects the amount of money you will spend at the end of the day. If you want roofers to work faster, you must pay more.
Some measurement advice
The most straightforward measurement task is a flat area of a square or rectangular shape. All you have to do is to find measuring tape in your garage and measure the length and width of the roof in feet.
You can do all the measurements while staying on the ground. If staying on the roof surface is easier, remember safety when you work at height. Multiply length and width, and then divide by 100.
Pitched and multi-level roofs are not as simple as flat constructions. We recommend contacting qualified roofers who will carry out all the necessary calculations promptly and mistake-free.
Can a roofing square be more than 100 square feet?
You are lucky if you are going to install membrane materials. They are suitable for projects from scratch and when the old roof is replaced with modern TPO or PVC. As a rule, the manufacturer indicates not only the amount of material on the packaging but the area of the material in square feet or several squares.
For some materials like shingles, 100 square feet doesn't always equal 1 roof square. Why? The answer is the so-called headlap. Some materials are overlapped during installation.
Therefore, you need to consider the headlap additionally, which differs from material to material (contact local roofers for more details). In this case, for 100 square feet of roofing, you need more than 100 square feet of asphalt shingles or corrugated metal.
You need to cut or overlap the material when working on roofs with complex shapes (not square tops) or roofing elements such as dormers or chimneys. In other words, you need to buy more than 100 sq. feet of material for every 10×10 feet of the roof (or for every 100 square feet of the top).
Roofing Squares FAQ
Why should I calculate roofing squares?

To plan a budget and know how many packs or rolls of material you (or roofers) need to buy for installation or replacement.

Can I count roofing squares myself?

Yes, but only if you are confident in your skills and if the roof is flat. In the case of roofs of complex shape or sloping roofs, we recommend contacting professionals.

Who can calculate the roofing squares of my roof?

Roofing contractor in your city. Leave a request on the website or contact the specialists by phone. Some companies will provide a free detailed estimate after measuring your roof.

1 roofing square is 100 sq. feet or not?

Not always. In the case of some overlapping materials, non-standard-shaped roofs, and roofs with many additional elements (skylights, chimneys, and so on), this formula does not work correctly.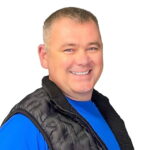 Denis is the driving force behind ID Flat Roof, a leading company in Boston specializing in flat roof repair and installation for over 20 years.
Expertise:
Denis excels in PVC, TPO, EPDM, and rubber roofing. His meticulous approach ensures quality and customer satisfaction.
Innovation:
Denis incorporates cutting-edge solutions like skylights and solar PV roofing.