Complete Deck Restoration Guide: Expert Approaches and Solutions
5
minutes
You can choose from several popular decking options – a balcony or terrace, a flat roof or pool decking, a freestanding ground-level structure, or an extension to a house. Any decking becomes a place where you relax, have Friday barbecues, or enjoy a glass of wine in peace. However, no matter where decking is installed and how you use it, it requires reasonable maintenance. And deck restoration in this context becomes an essential aspect.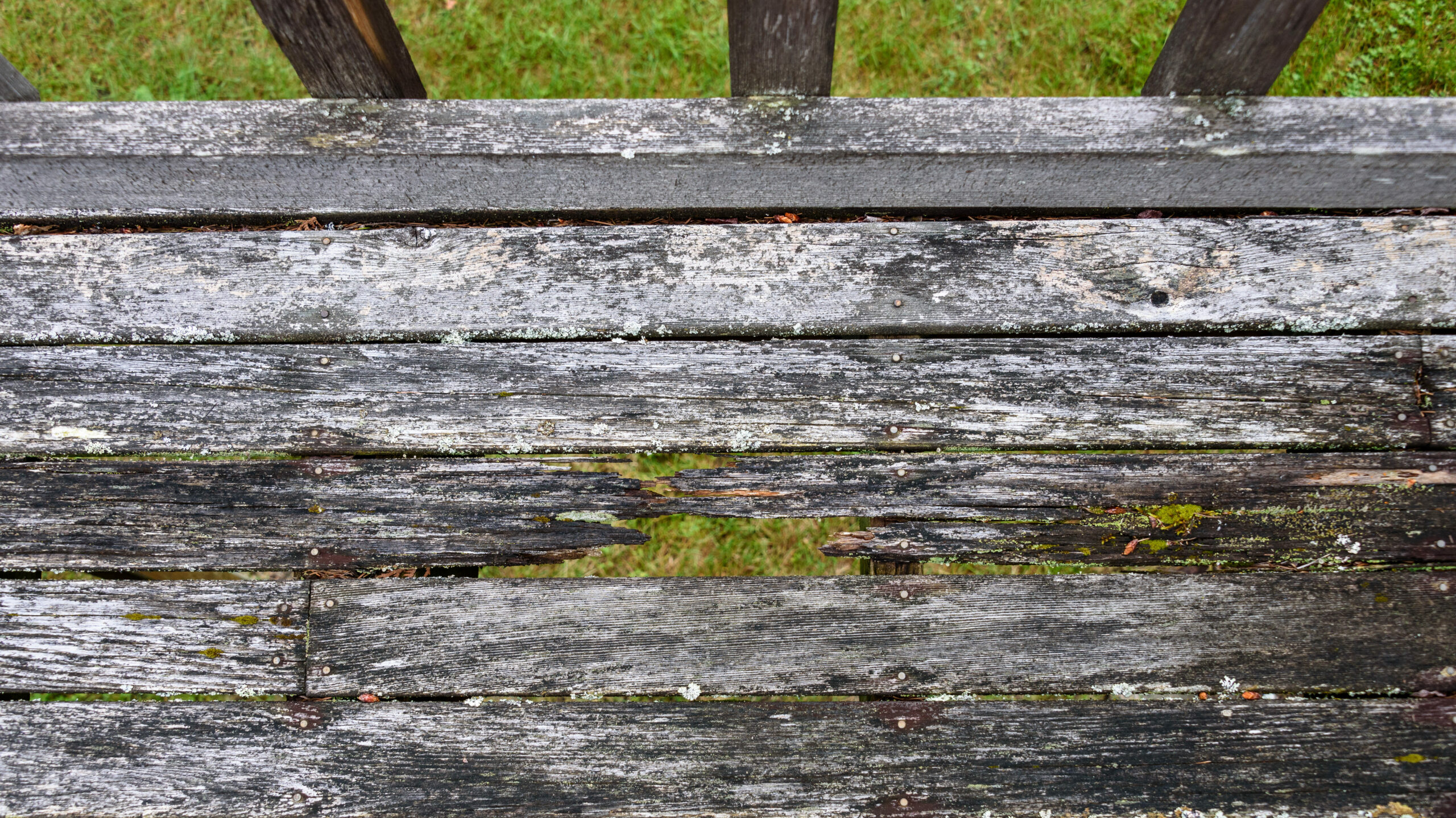 Deck Restoration Depending on Material: PVC, Composite, Wood
Look at three trending decking materials: natural wood, wood-plastic composite (50% so-called wood floor and 50% recycled plastic), and PVC decking (100% synthetic).
PVC plastic sheeting is a fully synthetic material. The coating of PVC boards is durable, but this material has one drawback – it cannot be restored or repaired. As a rule, PVC decking boards are completely replaced if damaged or worn out.
Composite pressure-treated materials can be partially restored, but not all products are available on the US market. Most composite decking options cannot be painted or treated with other protective stains, but you can top-coat them with special wax. Small cracks and chipped areas in the composite material can be rubbed with special mastics and sealants.
Wood is the material that lends itself best to restoration. If you take care of wooden boards, paint and wax them, and repair damaged areas, wooden decking will last 50 years or more.
The article will pay special attention to wooden decking and the restoration process, mainly restoring wooden terraced boards.
Check out our article on deck refinishing in Boston
Seasonal Restoration: Why You Need to Restore Decking
Wood is a fairly strong and durable material. However, it has "enemies," especially if the decking is installed outdoors and in the Boston climate, with its big seasonal temperature changes and high humidity.
Rain, especially if standing rainwater accumulates in some place on the surface of the decking, is the first negative factor. Due to water, even prepared exterior wood swells, bends, and changes its geometric shape. The wood materials begin to rot and mold with continuous contact with water.
The sun's UV rays and temperature changes are also negative for wooden decking. The floor surface of a terrace or balcony burns out in 1-2 seasons. In addition, deck boards can dry out and crack under the sunlight. Due to ultraviolet radiation, terrace boards begin to gray and look unattractive.
Decking also has other natural "enemies" like salty air, high humidity, and insect pests.
Timely deck restoration and repair of the decking will not only restore the beautiful look of your terrace but also significantly increase the service life of the decking.
Step-by-step Methods of Deck Restoration for Wooden Decking
The first stage is preparation works. Clear the area: remove all furniture, sun loungers, grill, and other things on the surface. The next task is cleaning the deck with a garden hose or pressure washer. Optionally, you can use cleaning products or a high-pressure washer. You can also purchase a special deck cleaner. Attention! Special products are used for wood, composite, and PVC decking.
The second step is inspecting the surface and the frame on which the decking is laid. Inspect the deck looking for defects on the surface of the boards (not only on the front side but also on the back or ends). Traces of decay, mold, mechanical damage, changes in geometric shape, poorly fixed boards, protruding fasteners, and boards damaged by insects – all these symptoms require restoration. If possible, check the condition of the frame boards on which the decking is laid.
The third stage is checking the tools. Unfortunately, you most likely do not have a specialized tool for deck restoration like a square buff sander (you can rent it). However, you can use sandpaper, brushes, and a pressure washer to clean the surface and remove the coat of stain.
The fourth stage is restoration. Restoration methods depend on the condition of the decking and the problems you've found during the inspection stage:
– if you haven't detected any mechanical damage and a trace of rotting wood, but you want to renovate the appearance of the coating, you need to remove the coat of stain and the top layer of wood. The right tool for this task is a pressure washer and sander (60-120-grit sandpaper). After you sand the deck, you should clean it and coat the boards with varnish, wax, or paint.
– if you've found cracks, chipped areas, and other mechanical damage, you have two ways to solve the problem. In case of serious damage, the boards are completely changed. Sealants are used for minor damage (you can also use pieces of wood inserted into cracks and then covered with sealant). Please note that you need to clean the surface of the top layer of wood, removing old paint and dirt.
Wood attracts pests. If you notice traces of their presence, treat damaged areas and cover nearby boards with special protective products. Attention! Many insect and rot repellents and impregnation are toxic and dangerous to humans and pets – follow the safety precautions and manufacturer's recommendations.
– another unpleasant symptom – large gaps between the boards, which appeared one or two years after the decking was installed. Unfortunately, this problem cannot be solved by restoration. The cause of the problem lies in installation mistakes or incorrect selection (processing) of deck boards.
The final stage of restoration is re-coating the decking with paint, wax, wood stain, or varnish (1 or 2 coats). Before you apply the stain, it is necessary to prepare the entire surface (or part of the surface) by removing the top layer of wood, mildew, dirt, and dust.
Tips for Deck Restoration for Owners
Decking needs to be restored every few seasons. However, it is advisable to check the condition of the boards every few months to notice traces of rot, large cracks, or mechanical damage in time.
We recommend purchasing a pressure washer. You will wash the decking with a pressure washer and solve your yard's other 'cleaning' problems.
Consult an expert on what protective equipment to use for your decking. It can be oil, wax, transparent stains, or paint.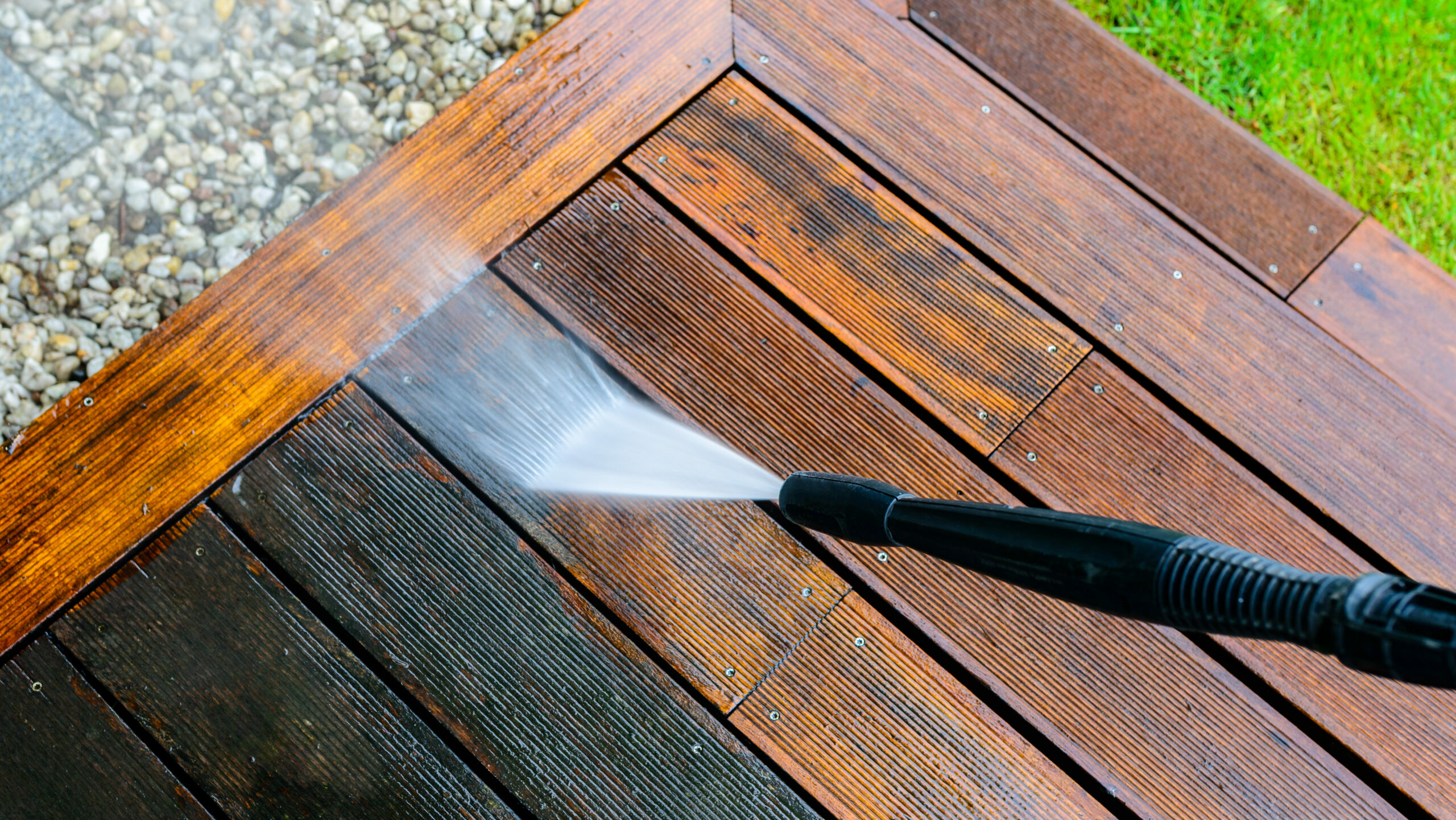 Conclusion: DIY or Call Professionals?
Restoring wood decking is a task that needs to be done periodically and accurately. Effective restoration requires special equipment and tools. Otherwise, the decking will look unattractive, and walking on it in a few years will not be safe.
If you do not want to deal with the inspection and restoration of the decking yourself, you can seek the help of professional contractors. Several specialized companies in Boston and Massachusetts repair and restore composite and wood decking.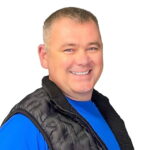 Denis is the driving force behind ID Flat Roof, a leading company in Boston specializing in flat roof repair and installation for over 20 years.
Expertise:
Denis excels in PVC, TPO, EPDM, and rubber roofing. His meticulous approach ensures quality and customer satisfaction.
Innovation:
Denis incorporates cutting-edge solutions like skylights and solar PV roofing.