Deck Roof Cover in Boston, Massachusetts: Advantages for Installing
5
minutes
The deck roof cover is the perfect solution to transform your outdoor living space. The patio allows you to do your hobbies, relax from everyday activities, or hang out with your close ones. Let us tell you more about patio covers and their advantages for your house.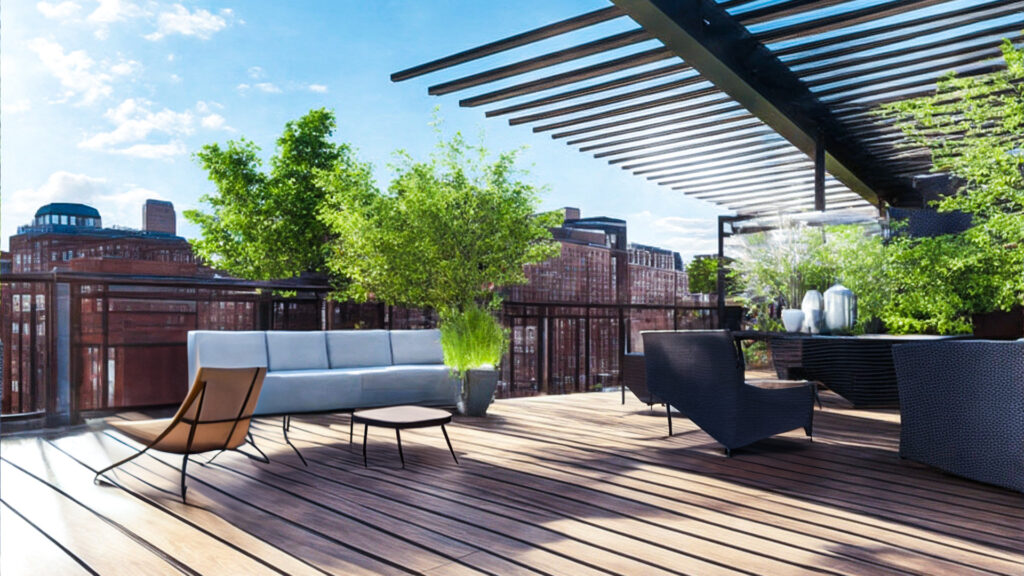 Deck Roof Cover for Your Home: A Must-Have or Useless Thing?
Many people say living in a house is much better than living in an apartment. And sometimes it is. Home is your personal space. With a patio, you can gather with your family anytime, do a barbecue, install a pool on a hot summer day, or enjoy nature and fresh air whenever you want.
However, if a deck roof cover does not protect the patio, this brings a lot of trouble. For instance, a grill, chairs, tables, plants, and other patio accessories must continuously be carried inside the home or covered with a thick film. If not, damage will occur due to extreme humidity, sunlight, rain, wind, and other weather factors.
That's why deck roof covers are crucial. When your property is protected from weather conditions, it does not fall into disrepair very quickly. Also, the roof allows for less cleaning on the patio, as the top will prevent the appearance of puddles on the floor, leaves, snow, hail, and other bad weather.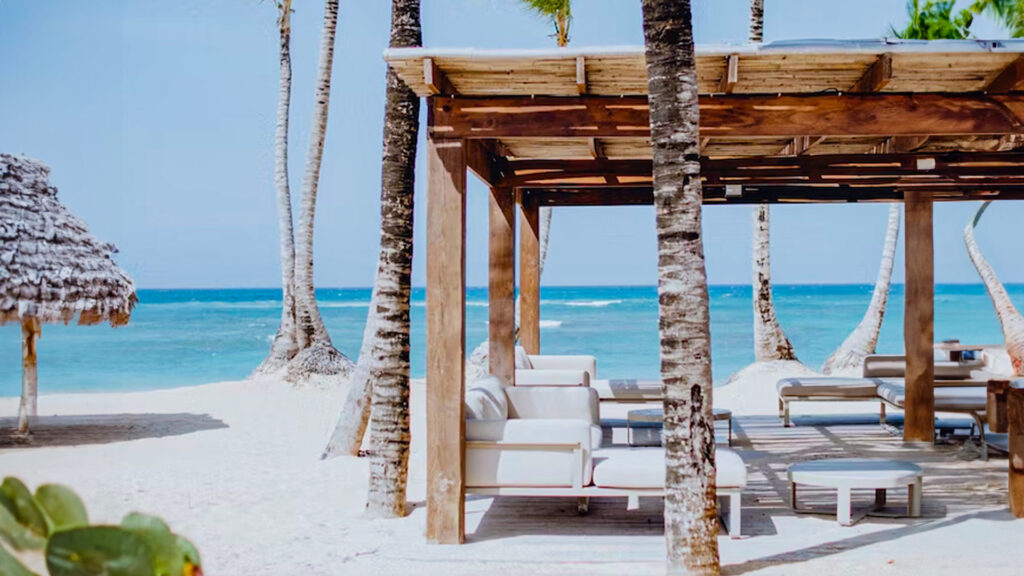 Reasons for Having a Deck Roof Cover for Your Patio
Is installing a deck roof worth the cost? We can say yes. Let's consider the obvious and not-so-obvious reasons for building this.
Fresh Air. Indoor air conditioning is excellent, but nothing beats fresh, oxygenated air. Reading a book, drinking coffee on a terrace, or enjoying the great weather, is a special treat. Kids can do their hobbies and play outdoors without leaving home. Also, such patios are a favorite place for pets to enjoy the sun, explore nature, or sleep.
Weather Protection. While it's raining outside, you can be sure that a roof protects the property on your patio. A deck roof cover will protect your chairs, table, hammocks, brazier, flowers, and other things from the potent effects of sunlight, wind, rain, hail, and excessive moisture.
House's value increases. A patio roof can be called something like an investment. Indeed, having more living space increases the value of your home. In the future, if you want to move and sell the living area, you can do it much more expensively.
It's Affordable. A patio roof can be installed in the courtyard of any residential building. By themselves, the construction materials are inexpensive, and the roof installation takes no more than one day. Thus, the roof deck cover is a beautiful way to expand outdoor spaces cheaply.
These are just one of several reasons why installing a roof for a patio is very profitable, both in material terms and in simple terms. Deck roof covers have no drawbacks. Of course, its installation will require effort and care; the territory will have to be cleaned regularly, as will parts be worn out over time. But all the efforts will be worth the comfort you, your family, kids, and friends will get.
What Are the Things to Consider While Installing a Patio Roof in Boston, Massachusetts?
Depending on what type of roof you want to install for your patio, there is a list of things to consider. Now we will help you correctly approach the issue of installing deck roof covers and avoid common problems.
Roof Materials. There are different types of deck roof covers. For example, the most common option is to use steel. However, other materials, such as mixtures of cheap metals, wood, and plastic, can also be used to save money. There are even deck roofs that are made of glass! It depends on you as to which material is best to choose. The deck roof cover should protect the patio and fit perfectly into the exterior. If you wish, you can install a deck roof cover of any color and, if necessary, decorate it with some decorative elements.
Patio Furniture. The patio can accommodate anything you want. People often set up tables and chairs to have lunch in nature or arrange holidays. You can use the patio as you like, such as a small workspace where you can go about your tasks quietly or where kids can play. A hammock, grill, sofa, and other accessories can stand in your yard. If possible, you can also equip a small fireplace to enjoy comfort and warmth on cold evenings.
The Right Company. If you do not understand anything about this craft, you should count on the help of particular companies. Installers are engaged in the development of roofs for any patio. Each client's work amount is calculated individually so prices will vary. It is essential to consider a company's portfolio in addition to reviews before selecting one to ensure that it truly is a leader in its industry. If you have chosen a reputable and high-quality company, the installers will complete all the work promptly, and you will be happy with the outcome.
Service. Be aware that maintenance will be required for both the patio and the roof. Regular dust removal and surface cleaning are essential. Without proper care, the roof will leak sooner or later, bringing you even more trouble. Roofs also wear out for natural reasons over time, so years later, it may be necessary to repair or even replace the roof.
Contacting a specialized company is the best thing you can do to install a roof for your patio. A team of skilled workers has been dealing with the issue of patio planning and roof construction for many years, which will last a very long time. Trust the professionals and arrange the patio of your dreams!
Don't Miss Our Latest Articles on Roof Decking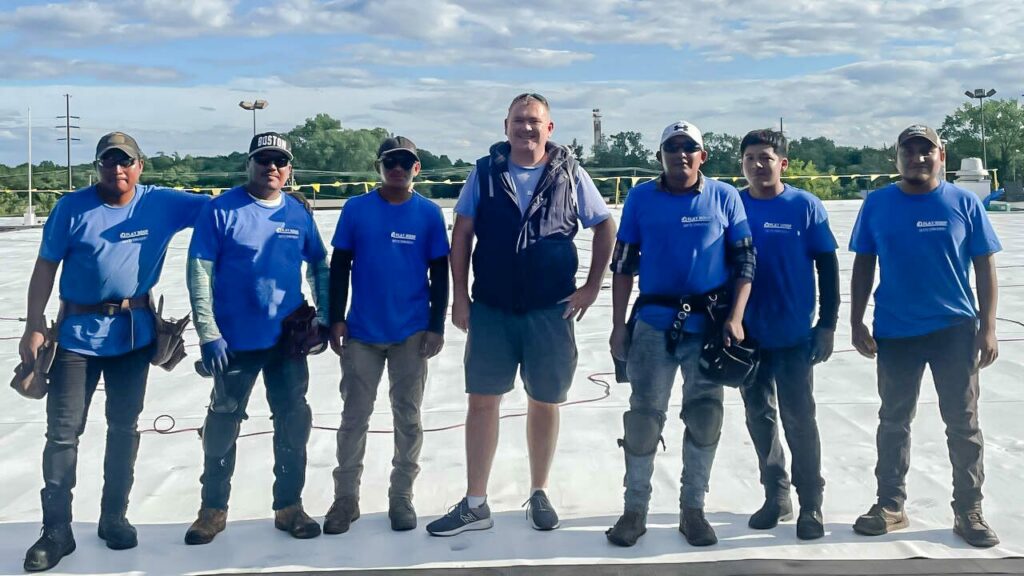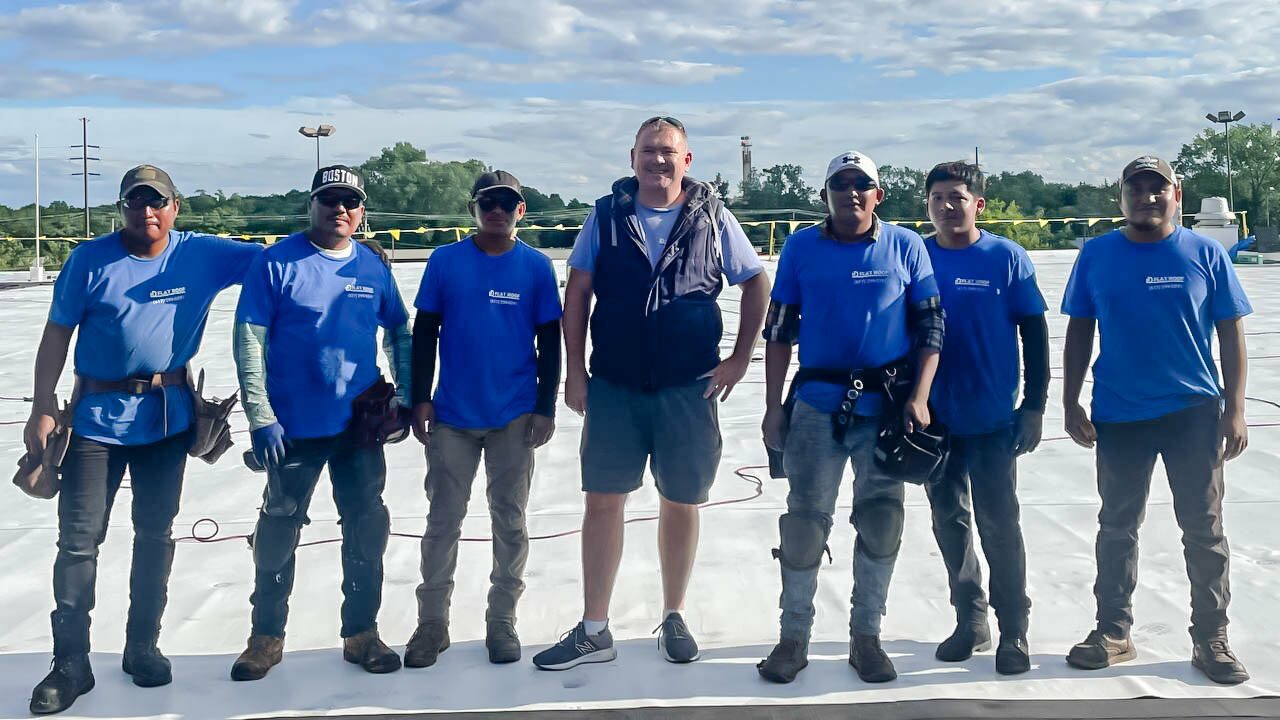 Takeaway

As you can see, installing a deck roof cover for your patio is a very reasonable solution. It has some advantages without having any negative ones. At any time, when you no longer need such construction, you can easily dismantle it. When choosing a company that installs deck roof covers in Boston, give preference to good reviews about the company and the professionalism of the installers. To comfortably relax on the patio, you need to build a roof made of high-quality materials that will last a long time.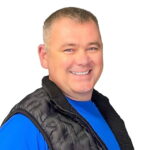 Denis is the driving force behind ID Flat Roof, a leading company in Boston specializing in flat roof repair and installation for over 20 years.
Expertise:
Denis excels in PVC, TPO, EPDM, and rubber roofing. His meticulous approach ensures quality and customer satisfaction.
Innovation:
Denis incorporates cutting-edge solutions like skylights and solar PV roofing.