Composite Veranda Decking — An Ideal Alternative to Wood Decks Ever Exist
Reading Time:
5
minutes
Whether rebuilding an old deck or starting a new one, choosing fresh veranda decking is always an excellent choice. You might be wondering: which material should I select? Without a doubt, it's composite. This decking material offers many benefits over other options and is an excellent substitute for conventional hardwood decking.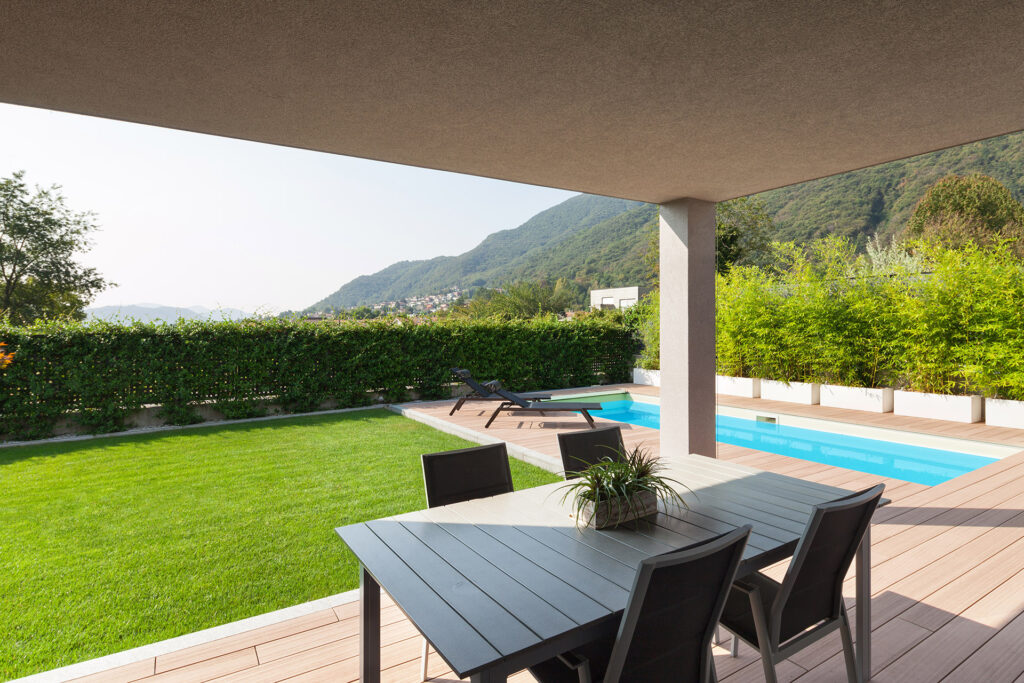 Continue reading this page, and we'll let you know which benefits of composite decking will matter most to you and any other considerations.
What Is Composite Decking?
What is composite decking, then? A polymer foundation and a filler made of wood fiber are two of the many layers that make up composite decking. To form a material with great strength and endurance, these two components are combined with other ingredients, including colors, stabilizers, and antioxidants.
Beginning with the mixing of the polymer base, filler, and other additives, composite decking is made. The final step involves heating and shaping the mixture into the appropriate form. The material is then cooled and cut to the required sizes. Composite decking may contain a variety of polymers and fillers, depending on the manufacturer. While some producers use polyvinyl chloride, others use polypropylene or polyethylene. The filler can be wood fibers, rice husks, bamboo, or other materials.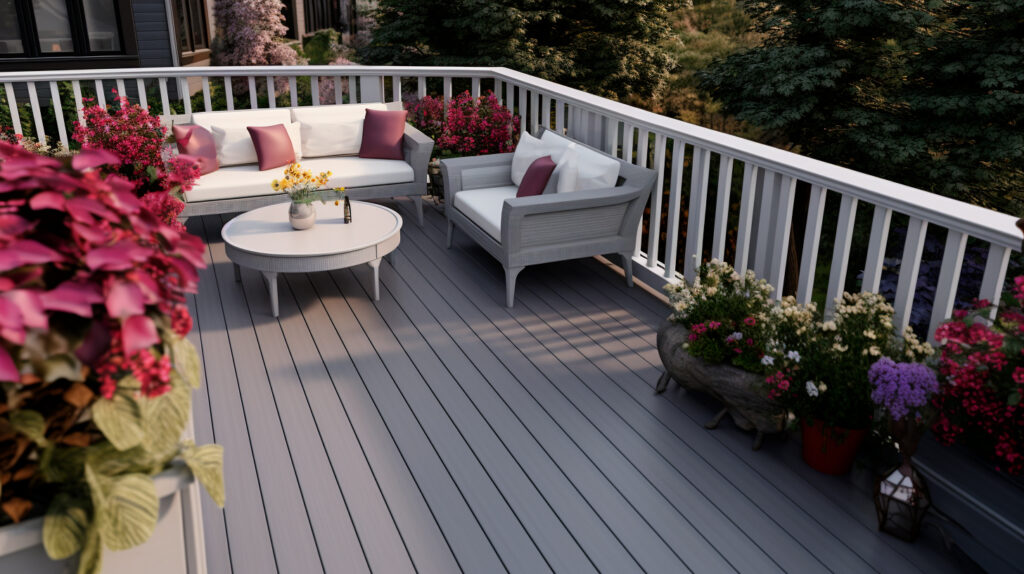 Is Wooden Decking Better Or Worse?
Pine, spruce, oak, cedar, and other types of wood can all be used to build a wood deck. This solution is frequently selected for verandas because of its aesthetically pleasing and inviting appearance. Wood is a very eco-friendly material since it is a natural substance that blends nicely with the environment. The end product is a sturdy, long-lasting timber floor.
Hardwood decking has to be cleaned, sanded, and treated frequently to keep a wood deck safe from moisture, rot, and insects. Wood decking is a favorite alternative for porches due to its strength and aesthetic appeal, but it needs constant upkeep.
Why Do People Choose Composite Decking For Their Veranda?
It's gorgeous, to start. Therefore, aesthetics is the primary factor in why many people like composite decking. Because the material is available in various hues and textures, many people favor it. There is a veranda decking choice to fit your taste, whether you choose a classic type of wood or something more contemporary and exquisite.
One of the key benefits of composite veranda decking is its simplicity in maintenance, which helps homeowners save a lot of time. Veranda decking is a blend of wood fibers and plastic, making it resistant to rotting, decaying, and insects, unlike hardwood decking, which needs regular staining and sealing. This means that you do not have to spend a lot of time and money on maintenance, which, in the long run, will save you a lot of hassle.
The veranda's terrace board also has the benefit of being environmentally friendly. Since the wood fibers used to make the slabs come from trees that are not harmful to the environment, you may use this product confidently and easily. Additionally, since the veranda's deck is constructed from recycled materials, it is an excellent option for people looking to lower carbon dioxide emissions.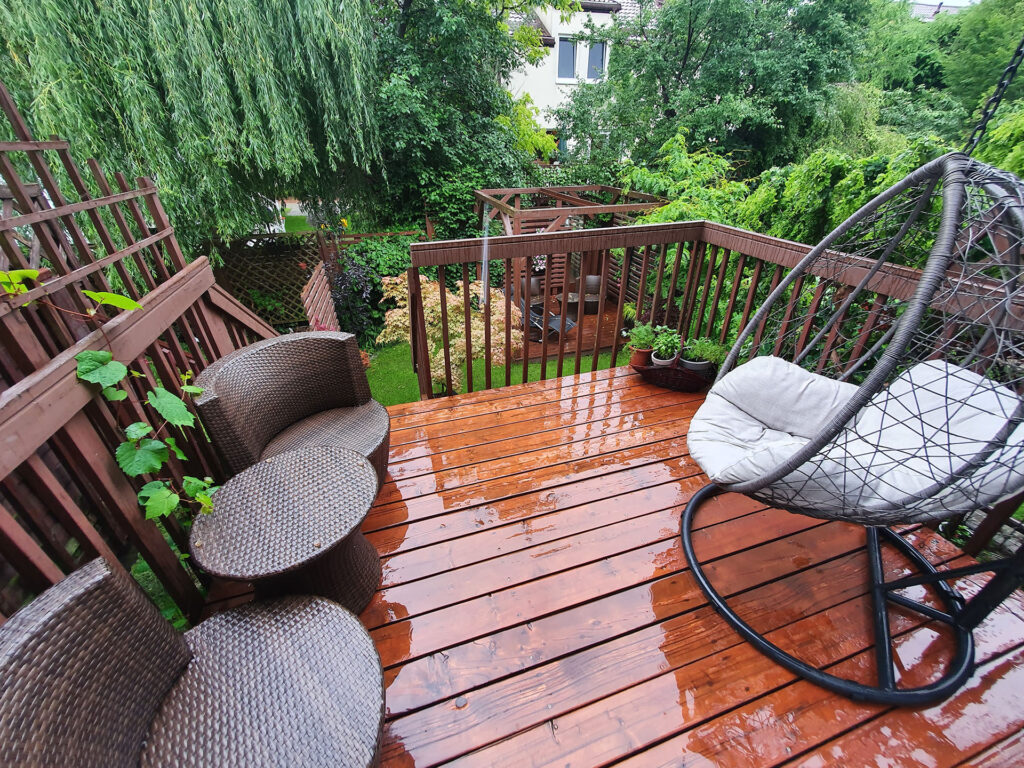 Where To Buy Materials For Decking?
You may get a composite deck for a veranda at your neighborhood Home Depot if you want to purchase one. Veranda decking boards are one of the many options the business offers, making it easy to get everything you need to construct the ideal patio for your house. The business may also provide installation services for individuals who would instead hire a professional to build their deck.
Composite decking for the veranda is an excellent option if you're searching for low-maintenance, ecologically friendly, and visually beautiful decking material. It is available at a nearby Home Depot and offers several benefits over conventional hardwood decking.
Unleash Your Creativity: Exciting Decking Stories
Positive And Negative Sides Of The Composite Deck Of The Veranda
So, as we've already said, homeowners looking for ecologically friendly and upkeep-free decking material frequently choose composite decking for the veranda. However, it has advantages and disadvantages, just like any product. Reviewing the article's significant topics will help you determine whether to utilize composite decking.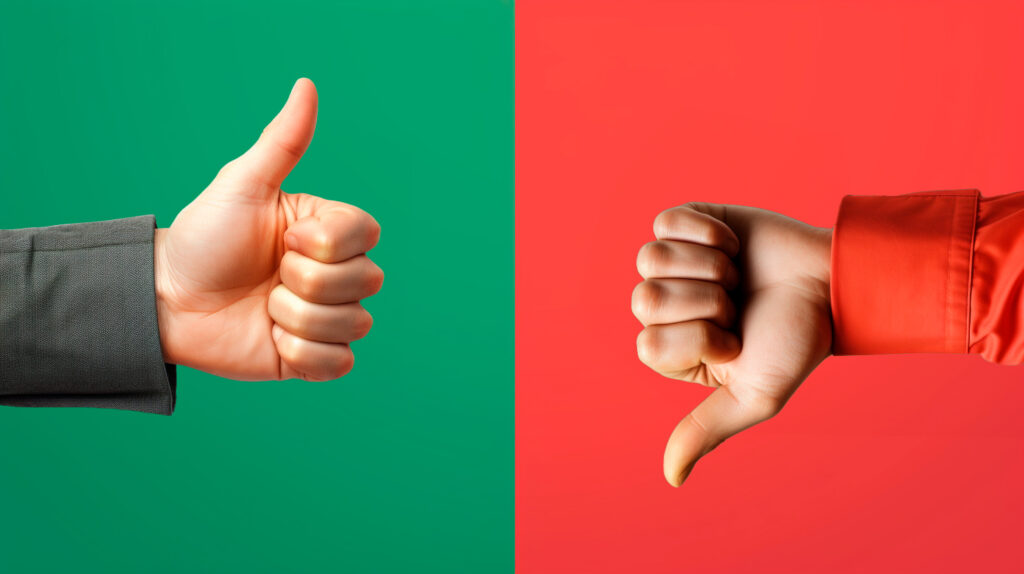 The composite for the veranda's advantages include:
It Does Not Require Complex Maintenance. Composite veranda decking is a low-maintenance solution for homeowners who wish to enjoy their outside area without worrying about ongoing care. Veranda decking does not require painting, sealing, or sanding like conventional hardwood decking. As a result, you will be able to enjoy your deck more and spend less time maintaining it. The decking is sturdy, durable, and resistant to decay, decomposition, and insects.
It's Very Eco-Friendly. Composite veranda decking is a green alternative for homeowners who care about the environment. Because the decking is composed of recycled materials, there will be less waste and less adverse environmental effects. Additionally, the decking is produced using woods that are favorable to the environment, guaranteeing that no damage is done to the environment throughout the manufacturing process.
That's Very Beautiful. To accommodate any design preferences, the composite deck of the veranda is offered in various colors and finishes. The deck of the veranda has something for everyone, whether you prefer the appearance of raw wood or a more contemporary finish. Without the need for upkeep or care, the decking is made to resemble the formation of a real tree.
It Will Last A Long Time. The veranda's composite deck is solid and resistant to extreme weather. It is an excellent option for high-usage areas because it is resistant to fading, stains, and scratches. As a result, there won't be a regular need for maintenance or replacement, and your deck will continue to look fantastic for years to come. Additionally, the decking is non-slip, lowering the possibility of accidents and injuries.
But for some people, choosing a veranda deck may not be ideal. Here are the most obvious negative aspects of this:
Price. Composite can be more expensive than traditional wooden decking. However, low operating costs and the product's long service life can offset the initial cost.
Surface features and limited availability. The deck of the veranda in a wet state can become slippery, posing a security threat. To prevent this from happening, installing anti-slip steps or applying a non-slip coating is recommended. Moreover, such a deck for the veranda is not sold in all home goods stores, so it may be difficult to find in some areas.
Thermal insulation properties. The composite can retain heat, which makes it uncomfortable to walk on it on hot summer days. Installing a shadow structure is recommended to prevent this from happening.
Brief Summary: Which Material Is Better for Veranda Decking?
So, we have considered whether using composite decking or pure wood for your veranda is worth it. Remember that the final choice is yours — only you decide which material will benefit you. However, it's highly advisable to consult professionals when ordering and installing decking. They can provide expert guidance to ensure you make the most informed decision possible.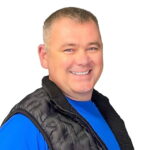 Denis is the driving force behind ID Flat Roof, a leading company in Boston specializing in flat roof repair and installation for over 20 years.
Expertise:
Denis excels in PVC, TPO, EPDM, and rubber roofing. His meticulous approach ensures quality and customer satisfaction.
Innovation:
Denis incorporates cutting-edge solutions like skylights and solar PV roofing.