Stylish Design Ideas for Deck Roofs in Boston, Massachusetts
Reading Time:
5
minutes
People who live in Boston, Massachusetts, enjoy the benefits of developed urban infrastructure. On the flip side, they might feel disconnected from nature. They appreciate the chance to arrange elegant deck roofs on their roofs. Such constructions let them spend time in the open without leaving their homes. It's essential because Boston residents tend to lead busy lifestyles.
Deck roofs outperform balconies for two reasons. First, your neighbor's balcony won't be overhanging your roof. You'll be able to enjoy an idyllic skyward view. It's such a delight to admire sunsets and sunrises! Second, roof terraces are more customizable in terms of design.
Roof terraces provide additional living space for the warmer months. It's a superb place to spend time with friends and family members. You can arrange many types of entertainment there: watch movies, practice yoga or play games! Your guests will find many adorable photo spots around the terrace.
Thanks to this design solution, your home will stand out. When you decide to resell it, a deck on the roof will boost its value. Now, let's look at how you can decorate your gorgeous roof!
Four Spectacular Deck Roofs Types in Boston, Massachusetts
Below, we'll describe visually appealing and versatile deck roof designs. They never go out of fashion. All of them are a good fit for the climate of your home state, making them ideal choices for deck roofs.
Pergola
It's a budget-friendly deck idea. Yet it is so visually appealing that your house can look more premium.
To accentuate the rustic charm of your pergola, consider adding these details to it:
Greenery to the posts
Fabric to insulate the space
Hanging lights on the beams
To keep using your deck roof in any weather conditions, cover it with polycarbonate. In summer, this material will prevent the pergola from overheating. When it rains, you will have a cozy shelter to hide.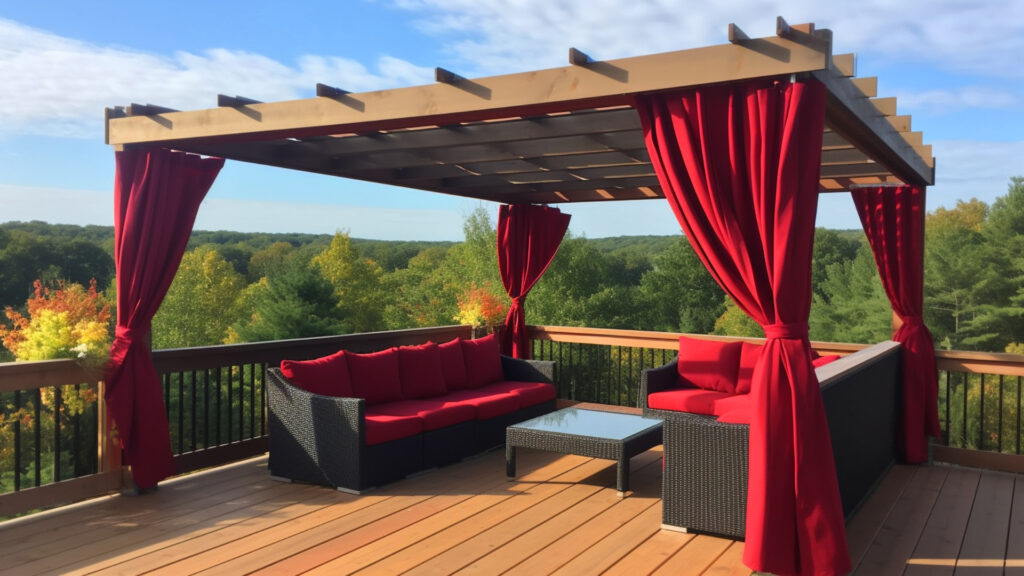 Pergolas made of steel can boast a more extensive lifespan. Their timber counterparts age faster and require thorough maintenance. Timber constructions look classier — even when their color begins to fade.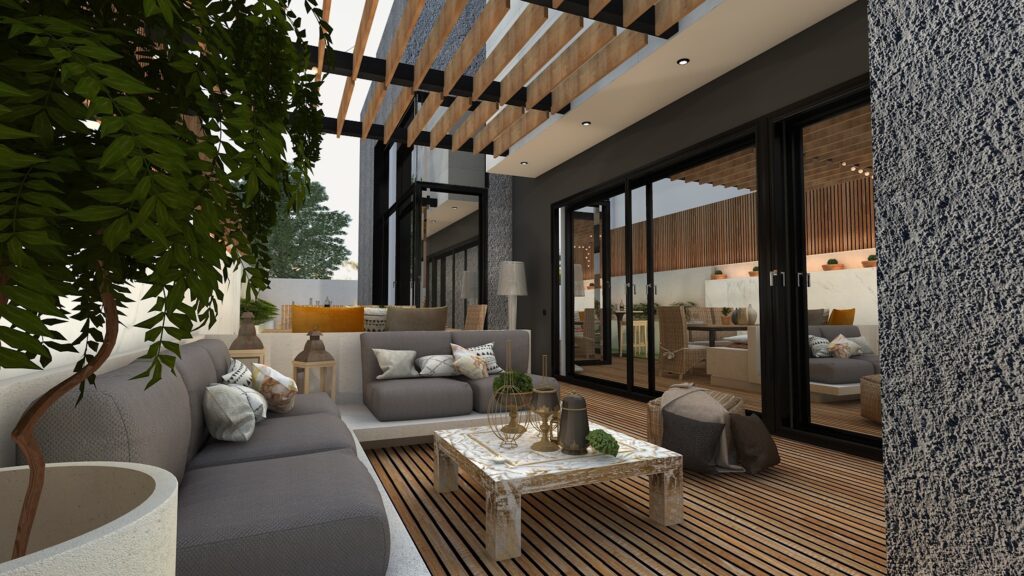 Retractable Awnings
It's a fabulous idea for homeowners looking for weather protection and controlled shade. The awnings are available in any size and shape. The larger they are, the higher their price. Manually operated options cost less than their motorized counterparts. You might need to ask an electrician for assistance to maintain the latter.
A professional contractor can install such awnings made of synthetic fabrics designed explicitly for deck roofs. These awnings can be crafted from acrylic-coated, acrylic, or vinyl materials, ensuring long-lasting durability and reliable coverage for your deck roofs. In contrast, fixed roofs tend to fade and age faster, making deck roof awnings with the assistance of a professional contractor even more favorable.
The major drawback of retractable awnings consists of their vulnerability to collect dust. Dirt and drops of water accumulate in them. It can be a challenge to clean them.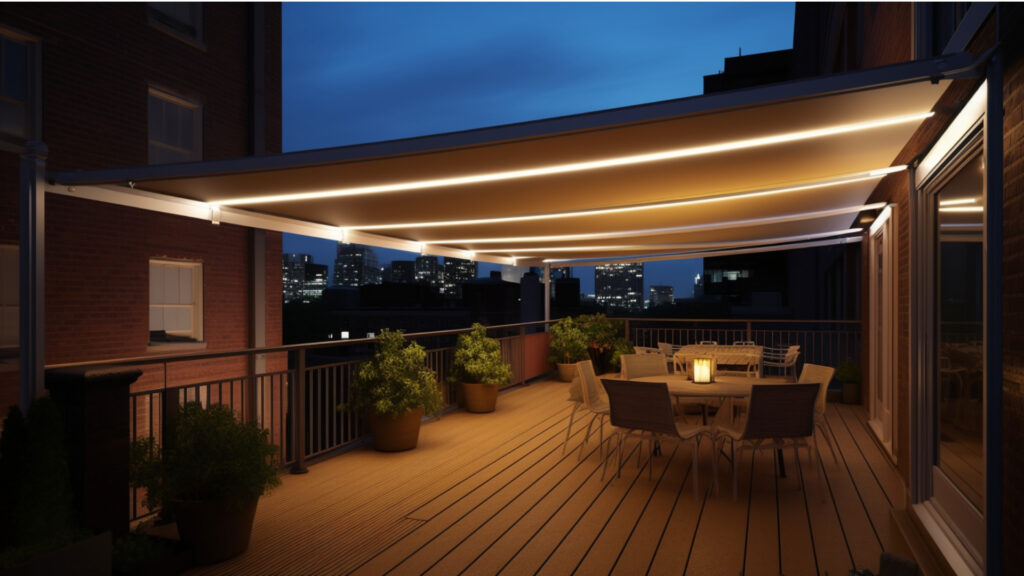 Gazebo Roof
It's an ideal option for houses with expansive backyards. Most frequently, it's made of timber or steel. The choice of material should depend on the overall style of your home.
When adding a roof to your gazebo, feel free to pick any form for it:

Circular
Unique and eye-catching design

Square
Cost-effective design

Rectangular
Versatile and widely used design

Octagonal
Provides a striking focal point

Hexagonal
Provides better natural lighting
Circular
Square
Rectangular
Octagonal
Hexagonal
If your budget permits, your creativity can be limitless! Just make sure the interior of the construction fits the style of the surrounding environment.
Compared to a pergola, this variant provides more seclusion. This permanent fixture effortlessly withstands strong winds and hails.
The price bracket for gazebo roofs can be very wide. The most straightforward designs are in the lower price range and are accessible to consumers. Custom-made ones can cost a fortune and require expensive repairs over time.
Fun fact: do you know what a grillzebo is? It's a gazebo where you put a grill.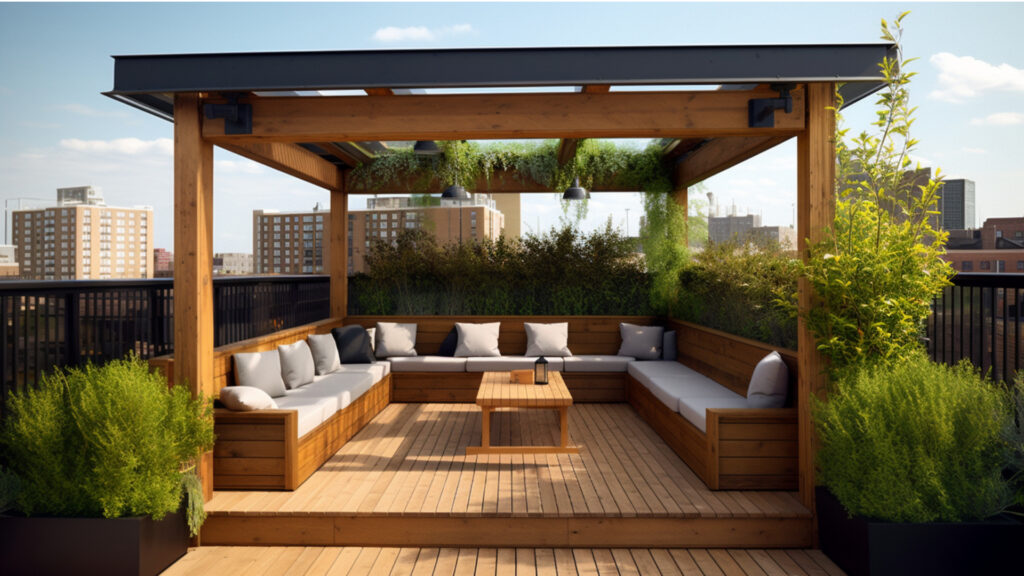 Louvered Roof System for Deck Roofs
Such systems look contemporary and sophisticated. Steel or aluminum is used to build them. You can install them in your home's extension. You'll get "a room in the open" to dine alfresco and socialize with your guests.
Louvered roofs enable you to customize the amount of light, shade, and airflow. They're equipped with motorized systems and drainage systems.
On the flip side, a louvered roof system is the costliest design option on our list. The good thing is that it's very durable, so your investment will be long-lasting.
These constructions don't mind wind or rain. However, if the weather becomes too harsh, don't forget about extra protection underneath.
Don't Miss Our Latest Articles on Roof Decking
Safety Precautions for Deck Roofs
There should be a waterproof coating on the floor. It will protect the decks from water and make them look neater.
Too much liquid can accumulate on the terrace if the rain slows for hours. It might affect the inner structure of the roof. Make sure this structure is sound before you start decorating the terrace.
The roof's construction must be vital to support the weight of people and furniture. Before you start the work, consult a professional architect. Discuss the capabilities and limitations of the building with them. And, of course, don't forget to warn your neighbors about your plans!
Extra Tips for Making Your Deck Roof Stylish and Functional
In urban areas, deck roofs usually serve as lounge spaces. To furnish them, you can buy chaises, benches, and barbecues.
Decks are usually made of vinyl or wood. The latter requires more maintenance than the former. Terracotta can also come in handy — but it's more common in the warmer territories. The tile is straightforward to clean, so it's popular.
Fencing is recommended for safety reasons. Metal or wooden railings are versatile and nicely fit any modern or vintage design style. Install tempered or clear acrylic glass fencing to make your roof look more spacious.
If your roof terrace is partially covered, get patio tables with umbrellas. They will save you from occasional rain and direct sun rays.
Clay or wood planters come in handy for growing flowers, trees, and even vegetables.
Consider arranging a tennis or volleyball court if the roof is large enough. In this case, the distance between your and your neighbor's houses must be large enough.
Do you prefer to work out somewhere else? Then, consider adding a swimming pool or a hot tub to your roof terrace. It will require additional plumbing efforts and won't be cheap. But you'll enjoy the illusion of relaxing on board a luxurious cruise ship or in a five-star hotel…
Hopefully, this article gave you enough food for inspiration! Now, you should be able to make the most of your cozy roof terrace in Boston, Massachusetts!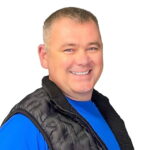 Denis is the driving force behind ID Flat Roof, a leading company in Boston specializing in flat roof repair and installation for over 20 years.
Expertise:
Denis excels in PVC, TPO, EPDM, and rubber roofing. His meticulous approach ensures quality and customer satisfaction.
Innovation:
Denis incorporates cutting-edge solutions like skylights and solar PV roofing.