Improve the under deck roofing in your house in Boston, Massachusetts, and create a cozy and functional area beneath
5
minutes
Is there a space under your deck that you don't use? Consider turning it into a comfortable area with under deck roofing where you can relax, work, or have fun! It can become a living space, a patio, a garden, or anything you wish. There are so many design options to choose from — and we'll list them in this article. Plus, we'll explain how to properly perform under-deck conversions with under deck roofing so that this space remains cozy for many years and requires little maintenance.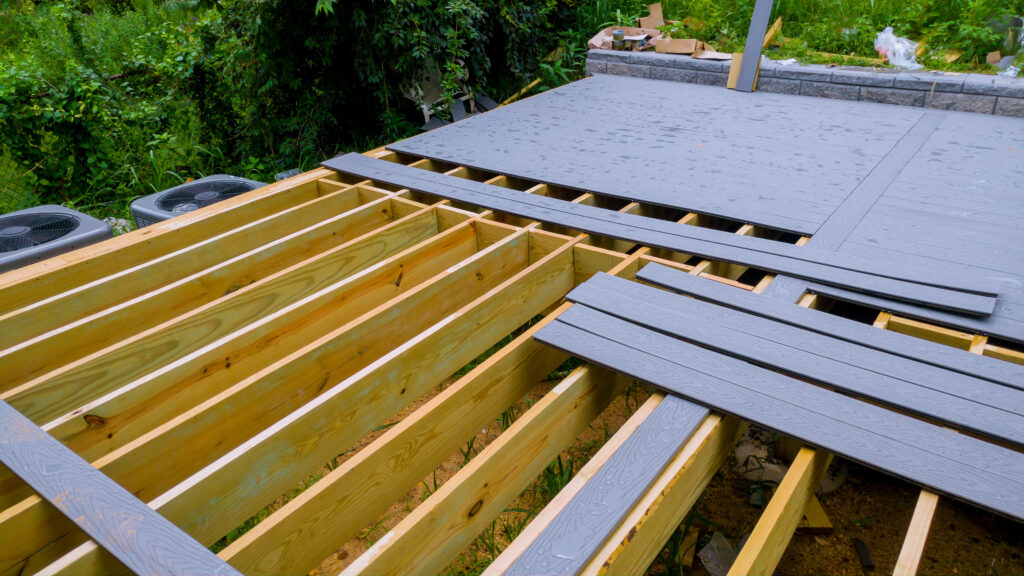 Essential Tips for Under Deck Roofing Works
To get started, make sure the under deck roofing is strong enough. Otherwise, renovate it.
Install a deck ceiling system with drainage. The space under the roof is usually well-protected from UV rays. When the water accumulates there, it takes many hours to dry. If you place a bench under the roof, the water might drip on you. It becomes impossible to conduct electricity into your home extension. Besides, spiders and other living creatures get attracted to dark, damp spots. A gutter system will ensure an optimal environment for all the decorative materials that you're planning to use, such as:
Wood. It looks stunning on any surface, be it the floor, the ceiling, or between the vertical frames. Such panels are easy to mount and add rustic charm to the space. It's not even necessary to paint them — it's enough to stain the wood.
Paint. Painting is more expensive than staining and might require more frequent renovation. At the same time, it's the easiest way to add a luxury flair to the under-deck area with under deck roofing. Plus, many people enjoy the process of DIY repainting because it enables them to relax and create something beautiful with their hands with relatively little effort. If you paint the ceiling white or beige, the space under the deck with under deck roofing will look like a stylish modern farmhouse. Dark shades create a visual drama, which might be great for social gatherings. Your friends will appreciate the contrast between the black wood and white furniture with colorful cushions.
Fiberglass. If you enjoy sunlight and there are spaces between the decks on your second store, you may use this material for the ceiling of the first store. It's the same corrugated or flat fiberglass that greenhouses are made of. It lets in only some part of the light, so it should never get too bright on the lower level. Fiberglass looks minimalistic. It's durable and weather-resistant.
Textiles. In the warmer months, the weather in Boston, Massachusets allows people to place upholstered sofas and armchairs on the terrace. Throws and carpets will transform the space into an outdoor reception space. Curtains can replace walls and create themed zones within the area. Curtains for outdoor use should be thicker than their in-house counterparts. The most innovative solution is water-resistant curtains.
Gravel or other types of stones. This might not be the best option for the flooring if you'd love to create an outdoor kitchen or home office under the deck. But if you create an area to socialize with friends and family, gravel on the floor will remind you of laid-back seaside holidays.
To prevent heat, place fans strategically. Spotlights will add magic to the space — especially if you locate them under the roof and scatter them around the covered area. Plumbing work will be necessary to create an outdoor kitchen under the deck or place a jacuzzi there. Let's have a look at how you can use this space!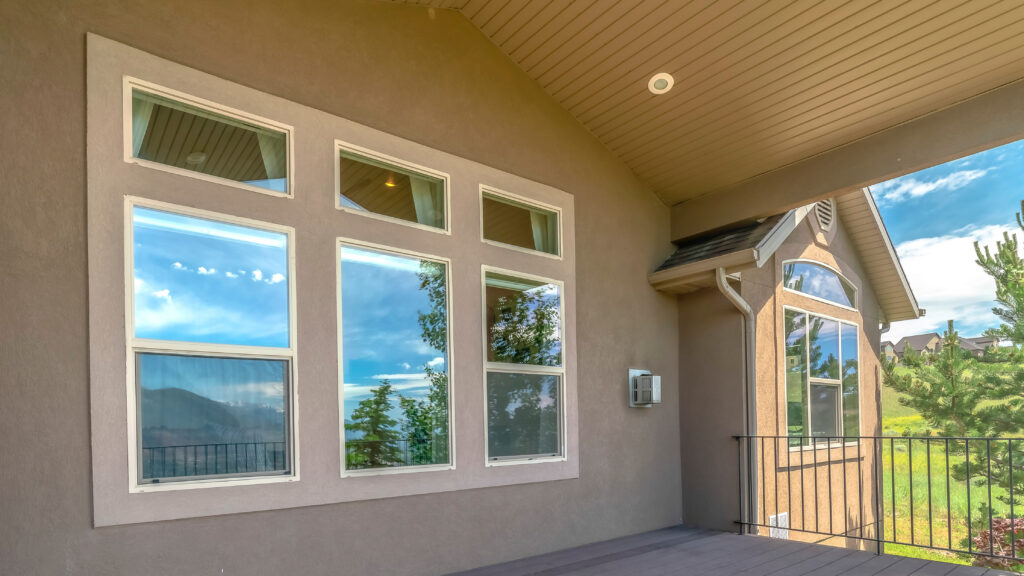 Don't Miss Our Latest Articles on Roof Decking
Purpose of the Under-the-Deck Area in Your House in Boston, Massachusets
All the variants that we'll list can fall into varieties. The first one suggests leaving the space under the roof as a part of the outdoor area, which skilled contractors can do. The second one means you turn this space into an extra room in your home, and for this option as well, hiring experienced contractors is recommended.
Container garden. Most probably, the soil under the roof isn't suitable for growing plants. Maybe, there is concrete there. Yet nothing can stop you from bringing containers to grow flowers, small trees, kitchen herbs, and vegetables. This can become your new hobby, and you'll be able to control the quality of the products you consume fully.
Screened porch. It's a lifesaver for people who are tired of annoying insects. Bites might get on your nerves if you sit outside in the garden. In the screened porch, you'll remain well-protected — and such a construction will look picture-perfect.
Outdoor kitchen. Feel free to organize a barbecue spot, a bar, or a full-fledged kitchen. It's a delight to cook outside when the weather is warm. If you have kids, you can watch them while they're frolicking in the garden.
Outdoor reception space with under deck roofing. Why should you get it if you already have a conventional living room? First, outdoor spaces with under deck roofing are more flexible. It's easier to customize their design for each specific occasion. Second, such a space will look more unusual with the added benefit. Your guests will quickly fall in love with it! Third, if your family is large, the younger generation can occupy one living room — and the parents will stay in the other with their friends, both enhanced by the under deck roofing. Fourth, two living rooms can accommodate much more furniture and decor than one. It's a blessing for homeowners who love regularly buying new elegant objects and struggle to find a place for them, especially with the added utility of under deck roofing.
Bed-sized swing. If the space under the roof is compact, a giant swing should be one of the best available items. Children, teenagers, and adults will equally thank you for this idea. When choosing the swing, pay immediate attention to the cushions. They can be weather-resistant — or you might need to bring them in and out daily.
Hot tub. Homeowners who lack space and budget for a swimming pool can put a hot tub or a jacuzzi on the outdoor terrace. The deck above and the curtains will ensure maximum privacy. Add a bar, stylish lighting, and music — and you'll get the party spot of your dreams.
Storage. It's the most obvious and the least glamorous way out. Think about it if your lack space in your garage and have nowhere to put your bicycles, ladders, and garden tools.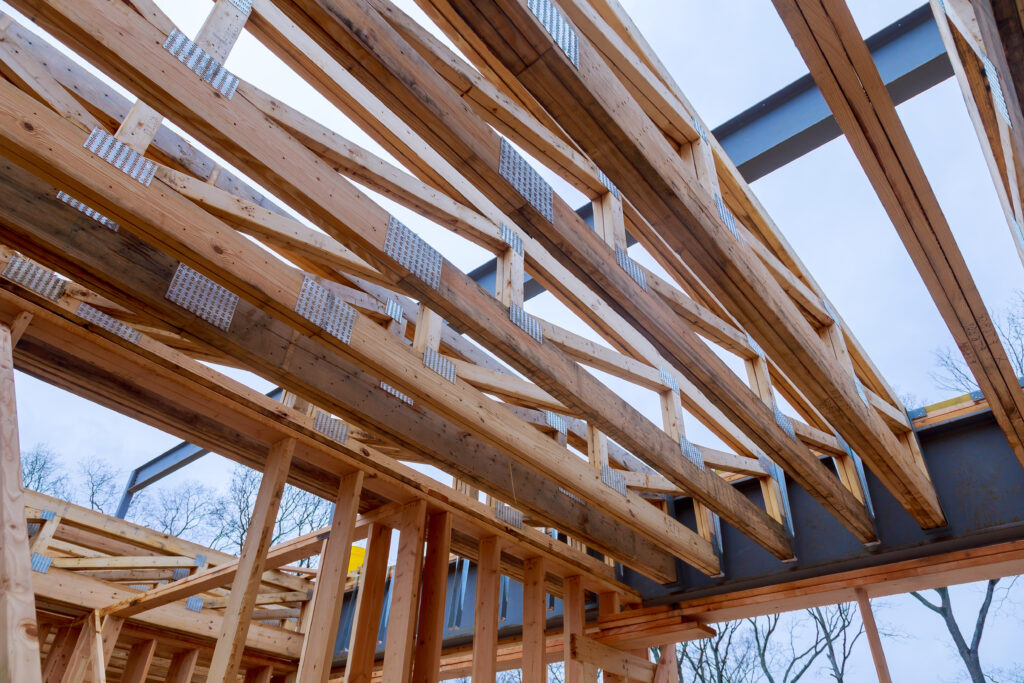 Maybe, your dearest and nearest will suggest more ideas to you. Exercise your creativity and make your home stand out from the rest! Your accommodation in Boston, Massachusetts, deserves to be cozy and functional, including the space under the deck with under deck roofing. Make the most of every inch, including the space under the deck with under deck roofing, and transform it into a versatile and inviting area.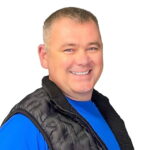 Denis is the driving force behind ID Flat Roof, a leading company in Boston specializing in flat roof repair and installation for over 20 years.
Expertise:
Denis excels in PVC, TPO, EPDM, and rubber roofing. His meticulous approach ensures quality and customer satisfaction.
Innovation:
Denis incorporates cutting-edge solutions like skylights and solar PV roofing.