EPDM, TPO, Or PVC: Compare Costs & Choose The Best
Reading Time:
5
minutes
EPDM, PVC, and TPO are a bunch of popular roofing materials. Even though they are all practical and suitable for roofing, they significantly differ. Firstly, because of their structure, and secondly, because they are affordable. If you're looking for the EPDM roofing cost, you're right on time. Let's find out all the pros and cons together to help you choose the most optimal solution.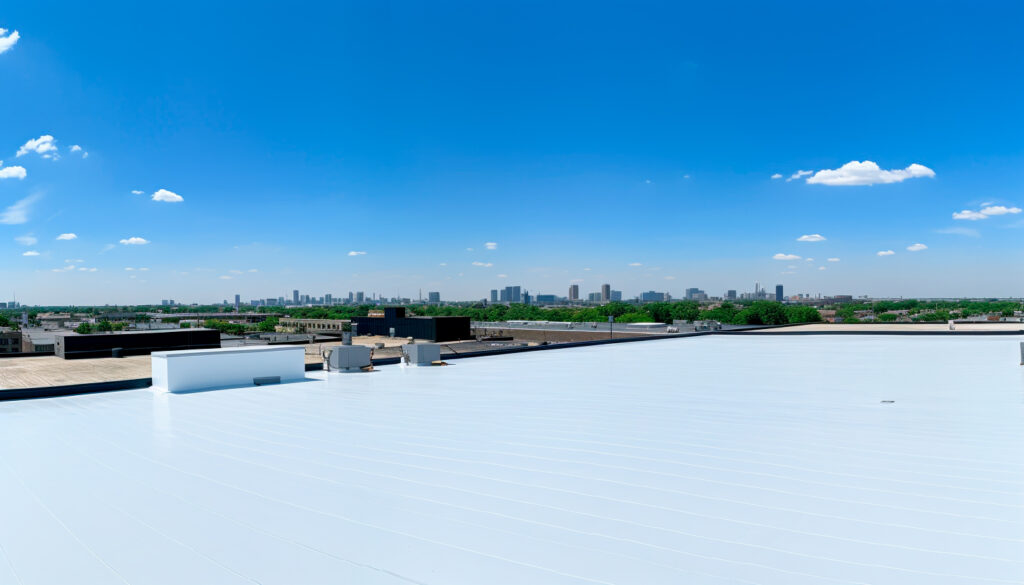 EPDM, TPO, And PVC For Commercial Buildings
PVC, TPO, and PVC are a group of materials that are often used when building commercial buildings. These materials are ideal for the construction of flat roofs in business centers and the roofing of buildings for offices; they are also used in the construction of shopping centers. It is cheap, durable, and protects the building from rain and snow.
EPDM Using Explained & Its Cost
Do you know anything about soft tiles? Ethylene propylene diene monomer, or EPDM, is perfect for roofing. Ethylene and propylene are used to make this thermoplastic polymer. EPDM has excellent dielectric qualities, is very flexible, and is resistant to chemicals and weather. These qualities, together with its durability, make it a popular choice for roofing. While the EPDM roofing cost may vary, this substance maintains its qualities for decades when used to make products. Furthermore, manufacturers highly favor EPDM because of its non-toxic nature and environmental friendliness.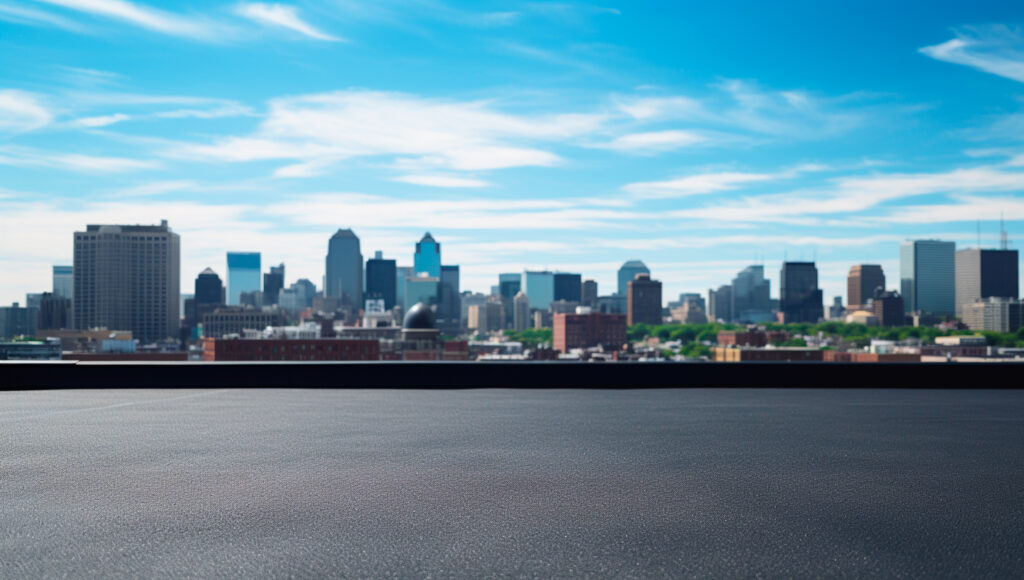 Roofing materials made of EPDM are often utilized in the building sector. Additionally, it may be used to waterproof subterranean buildings like basements and foundations. As you know, EPDM is a highly sophisticated and durable material that can be applied to various building projects. However, it's essential to consider the EPDM roofing cost when planning your construction budget.
The EPDM Roofing Cost
Now, let's talk about EPDM roofing costs. You should budget between $4 and $8 for each square foot of material. However, these expenses could be more or less based on the state, market prices, and the roof project.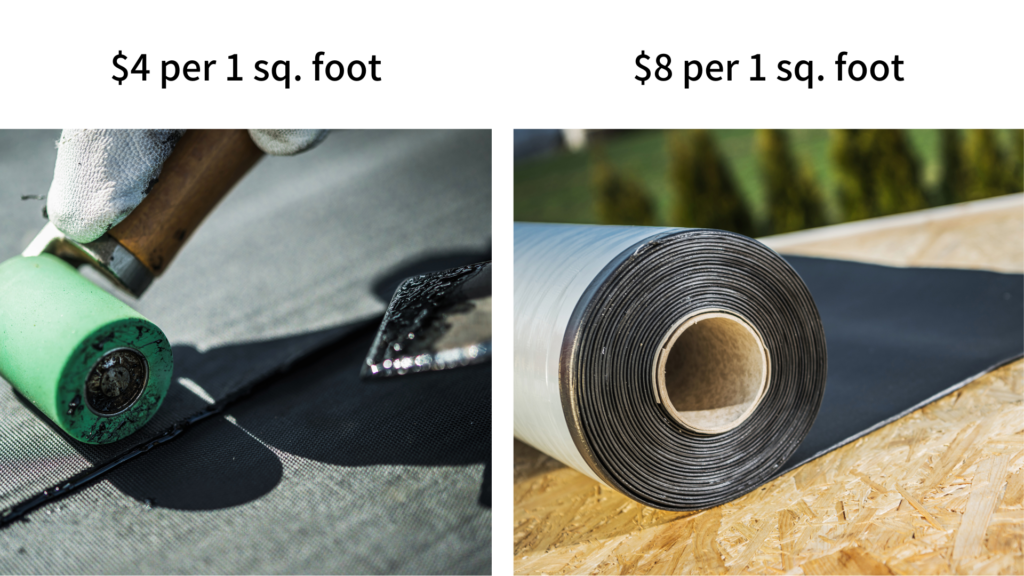 PVC. Why Use It? What's The Cost?
Polyvinyl chloride is PVC's full name. It is, in short, a thermoplastic polymer composed of ethylene and chlorine. It is extensively employed in many different sectors, including building. PVC is a trendy material because of its many unique qualities. First, it is excellent for roofing since it is robust and long-lasting. If only because of PVC's ability to withstand water. PVC may be produced in many forms and is simple to work with. PVC is a recyclable material that is safe for the environment and contains no hazardous materials. PVC is one of the most often used materials in roofing because of all these advantages.
Why exactly did the builder choose PVC? PVC is a highly resilient polymer unharmed by heavy rain, snow, and winds. Because of this, it's an excellent option for areas with harsh weather. PVC's lengthy service life – exceeding many decades – is another great advantage. It is the best material for long-lasting roofing because of its resistance to corrosion, UV rays, and other outside factors. Another point worth mentioning is how simple it is to install PVC on a roof because it is flexible and lightweight. This lowers installation expenses and time. PVC comes in any color combination and is also eco-friendly.
The Cost
If you think a PVC roof is exactly what you need, prepare to pay a little more than the material mentioned above. Its cost is not lower than $5.50 and usually not higher than $9.50 per square foot. Of course, the exact prices may differ from these in different states and roofing contractors.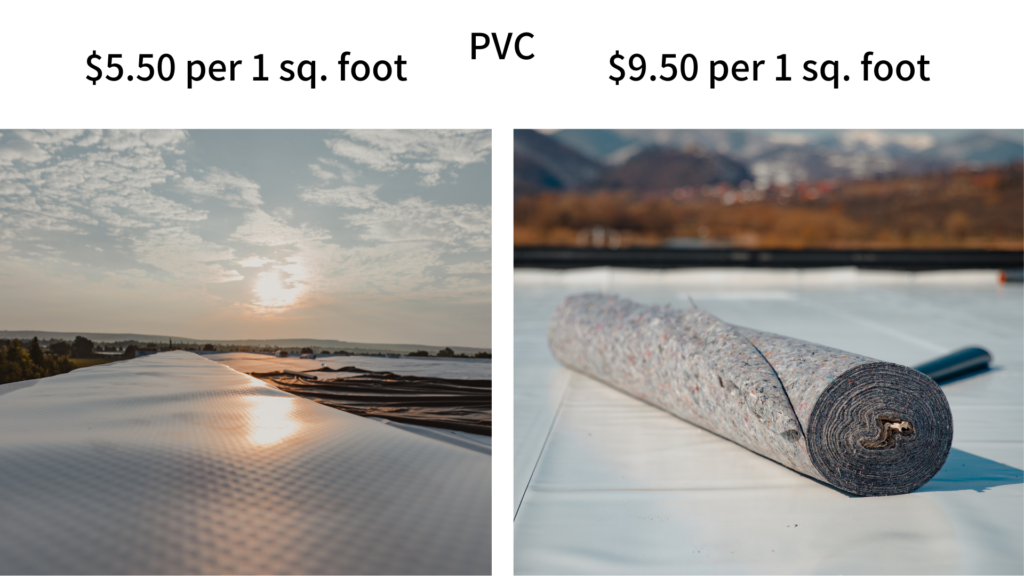 TPO: Another One Affordable Solution
TPO, known by its scientific name of thermoplastic polyolefin, comprises two layers: modified polyethylene makes up the bottom layer, while a polymer composite material typically makes up the top layer. Because TPO is a flexible material, it may be easily molded to fit a range of roof configurations.
Because of its resistance to UV rays, rain, snow, and hail is a popular roofing material and is especially well-suited for areas with harsh weather. It is also simple to install, which saves money and installation time.
TPO Cost
TPO is not that expensive. Shortly speaking, PVC and TPO cost the same; prices may differ slightly in different places. No one guarantees stability, so watch the market and monitor prices.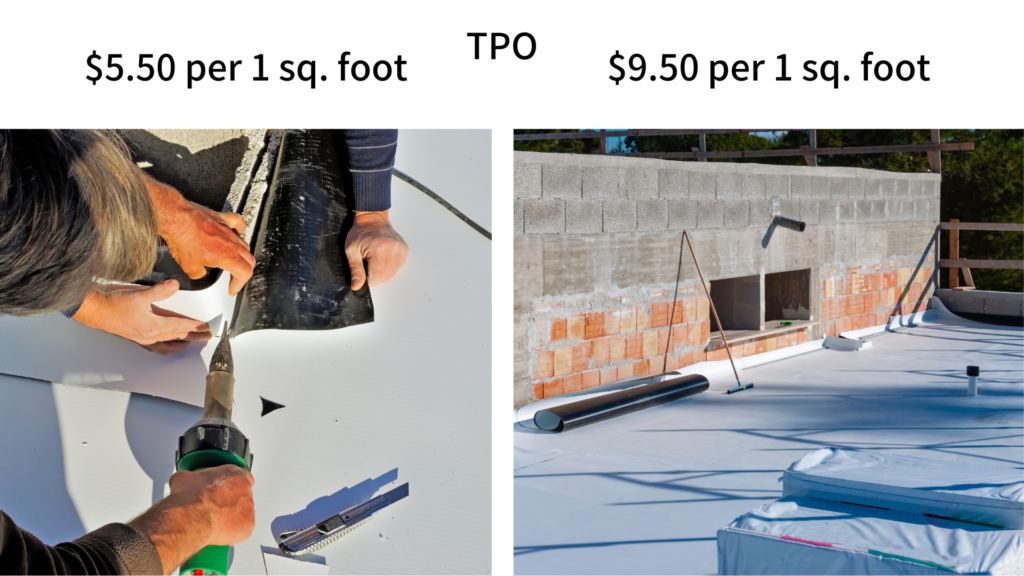 Comparison Of The Materials In A Nutshell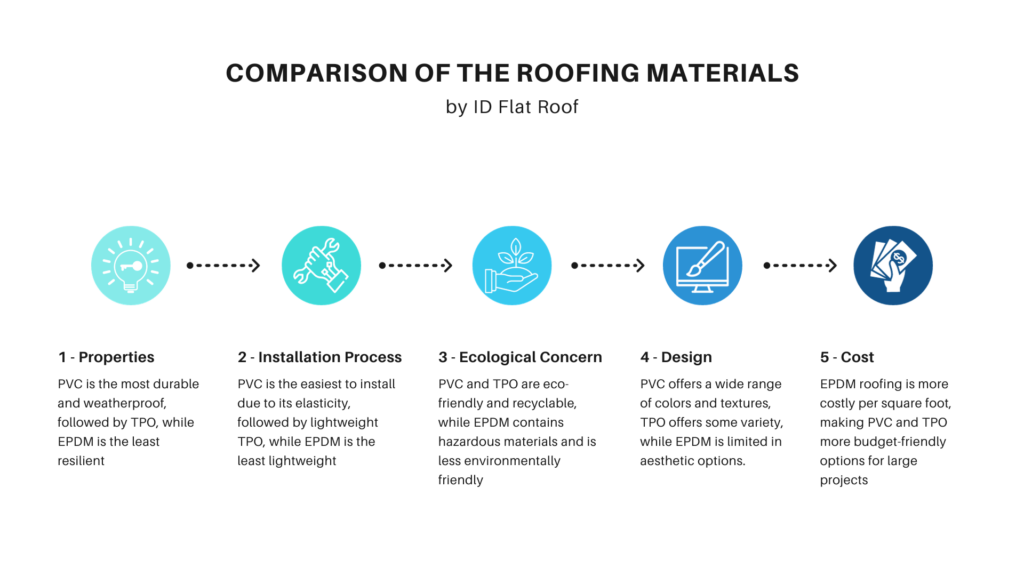 Let's look at the key points that may help you make the right decision when comparing these three materials.
Properties. PVC is a rather sturdy material that won't break under heavy external stresses. Though not quite as durable as PVC, TPO is a strong material. Out of the three materials, EPDM is the least resilient. Furthermore, PVC is weatherproof against UV rays, rain, snow, and other elements, which makes it an excellent material for regions with harsh weather. Although not as good as PVC, TPO also withstands UV radiation, rain, snow, and other weather elements. Compared to TPO and PVC, EPDM is not as weatherproof.
Installation Process. Because PVC is elastic and compact, installing it on your roof is simple. Though not as flexible or light as PVC, TPO is still lightweight. Out of the three materials, EPDM is the least lightweight.
Ecological Concern. PVC and TPO is a recyclable material that is safe for the environment and contains no dangerous materials. Because it includes hazardous materials, EPDM isn't a material that is good for the environment.
Design. PVC comes in various hues and textures to complement any interior decor style. While TPO is not as versatile as PVC, it is available in various colors and textures. EPDM doesn't come in a variety of hues or textures.
Cost. EPDM roofing costs more when building a roof, while PVC and TPO are slightly cheaper. This plays a significant role when you order a lot of material since the price is set for a square foot.
As A Conclusion
When money is the critical factor, it is better to choose PVC or TPO. The lower price doesn't make these materials bad compared to EPDM. PVC is the most excellent roofing material because of its strength, resistance to weather, simplicity of installation, and attractive look. TPO, though, can be a wise option if you're looking for something more affordable. EPDM can be a better option if you're looking for a suitable environmental material.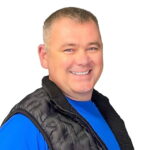 Denis is the driving force behind ID Flat Roof, a leading company in Boston specializing in flat roof repair and installation for over 20 years.
Expertise:
Denis excels in PVC, TPO, EPDM, and rubber roofing. His meticulous approach ensures quality and customer satisfaction.
Innovation:
Denis incorporates cutting-edge solutions like skylights and solar PV roofing.