How to Build a Deck Easily: Tips and Essential Theory
5
minutes
There can be many reasons why you need a deck for your house. Whether you want to expand your outdoor space or increase a house's value, the deck-building process is easier. Stay with us to learn how to build a deck if you're in Boston, Massachusetts.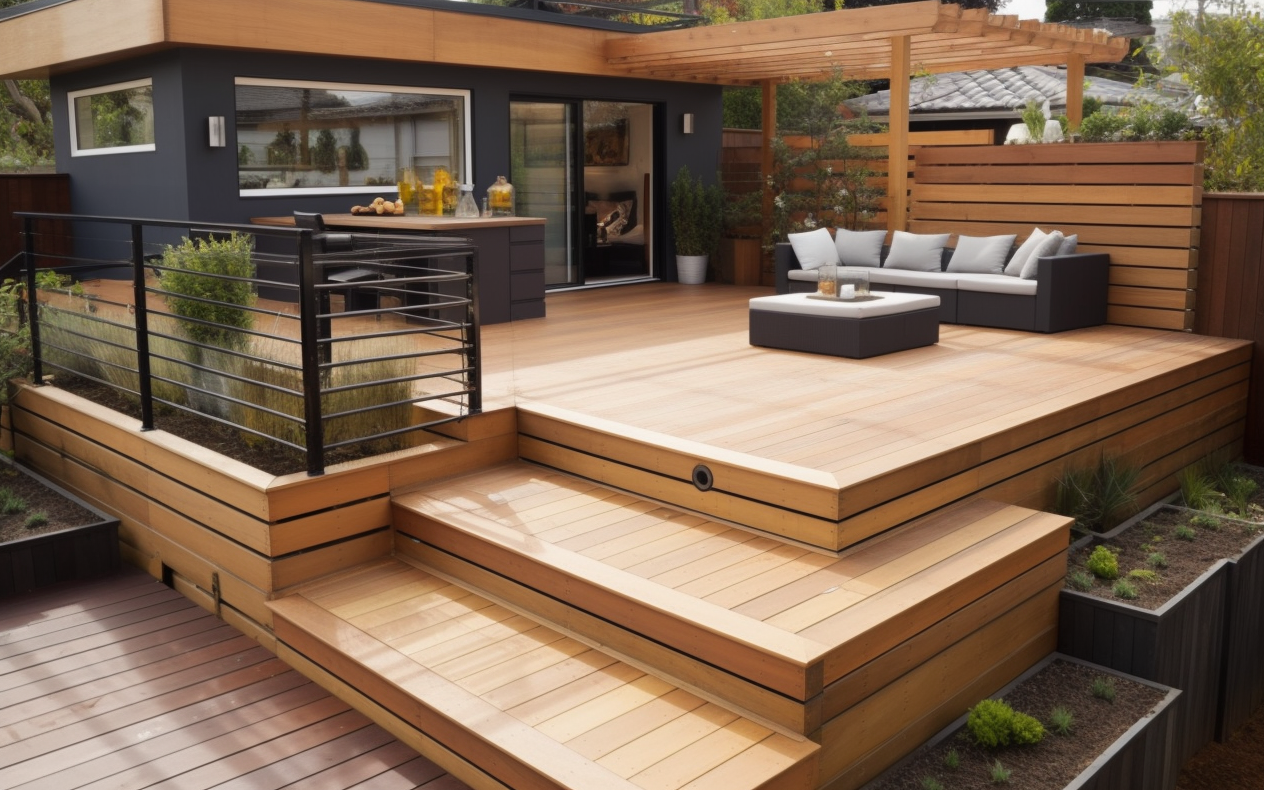 Why Deck? Reasons to Have It at Home
Decks can be seen because they are trendy. Shortly speaking, a typical deck is just a wooden (in most cases) platform with a roof typically attached to the house or in the backyard. Also, different decks may not have roofs since it is an optional solution.
Many house owners love decks for their advantage. First, they expand the living zone and create additional outdoor space. This is where you can relax while reading a book, having a barbecue, or chilling with friends or family. Do everything you and your family members want to. Fresh air circulates all over the deck, and the roof protects it from bad weather conditions.
With additional living space, your home's value increases, and the deck might be a great investment since you could sell the house more expensively. Also, a deck increases the monthly cost if you rent your property. Tenants will be more interested in renting, especially those who live with kids or rent a place for parties.
How to Build a Deck in Boston, Massachusetts: Essential Tips for an Easy Process
The cool thing about deck building is that you can design it how you like. It's always up to you what materials to use and what colors, shapes, and furniture it will have. Before construction, you need to develop a detailed plan of how the future deck will fit into the house's exterior, where it will be installed, and what features it will have. It is worth choosing materials and components in advance and calculating the cost of the work.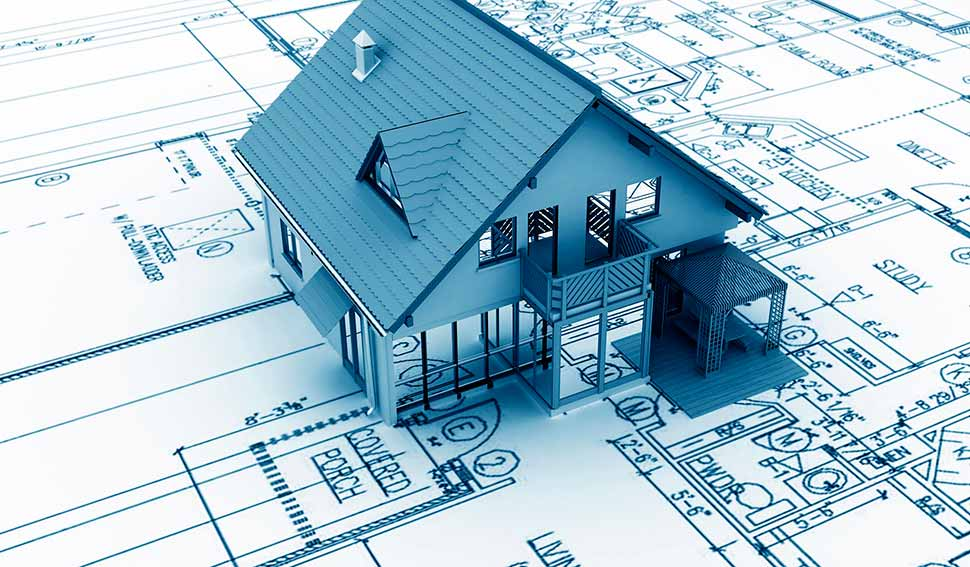 Think Over the Deck Foundation And the Ledger Board
The foundation is critical for obvious reasons. The foundation's quality influences the deck's lifetime and guarantees the construction will stay strong. Professionals in foundation construction use concrete, long pipes, paving stones, and other materials. They dig below the frost line and then set up foundation piers. Then all this is poured with concrete so the foundation is securely held to the ground.
The second thing you should care about when learning how to build a deck is a ledger board. The ledger board is a floor that is attached to the house. Most of the strength of the deck is guaranteed by a well-constructed ledger board. This design strengthens the frame, supporting the beams at one end. Typically, wood serves as the ledger's foundation. Before the foundations are laid out, and the post holes are drilled, the ledger may occasionally be set up beforehand. The ledger is then used as a reference point to specify the foundations, posts, and overall frame.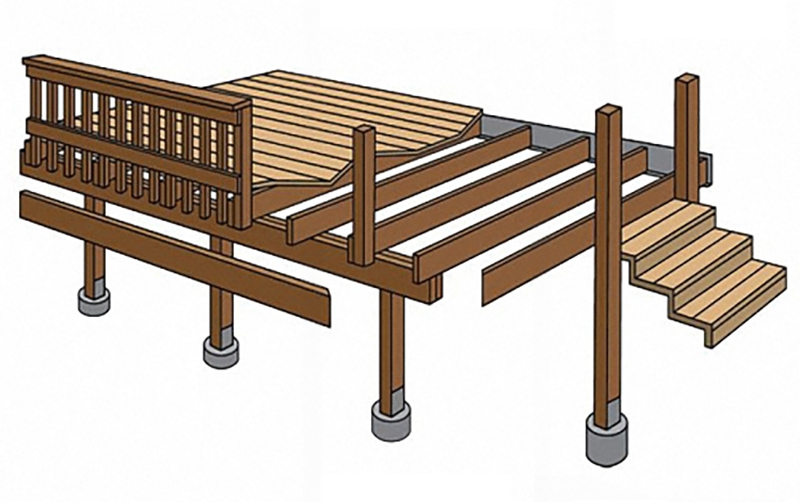 A ledger board requires it to be weatherproof as well. Dimensional or engineered timber that has been pressure-treated or naturally rot-resistant is used to make ledger boards. The wooden frame of the neighboring structure must be secured to the ledger board. The rim joist, which is also referred to as the "band joist," "band board," or "rim board," is the most typical component of the building's frame to which a ledger is fastened. The ledger may be secured to the foundation, wall plates, mudsill, or wall studs of the structure.
Care About the Frame and Its Materials
This is the base of the deck, a crucial part of learning how to build a deck. The deck will feel bad over time if mistakes are made at the frame construction stage. It is important to find quality beams with a suitable thickness and height. The size and composition of lumber also play an important role in future construction.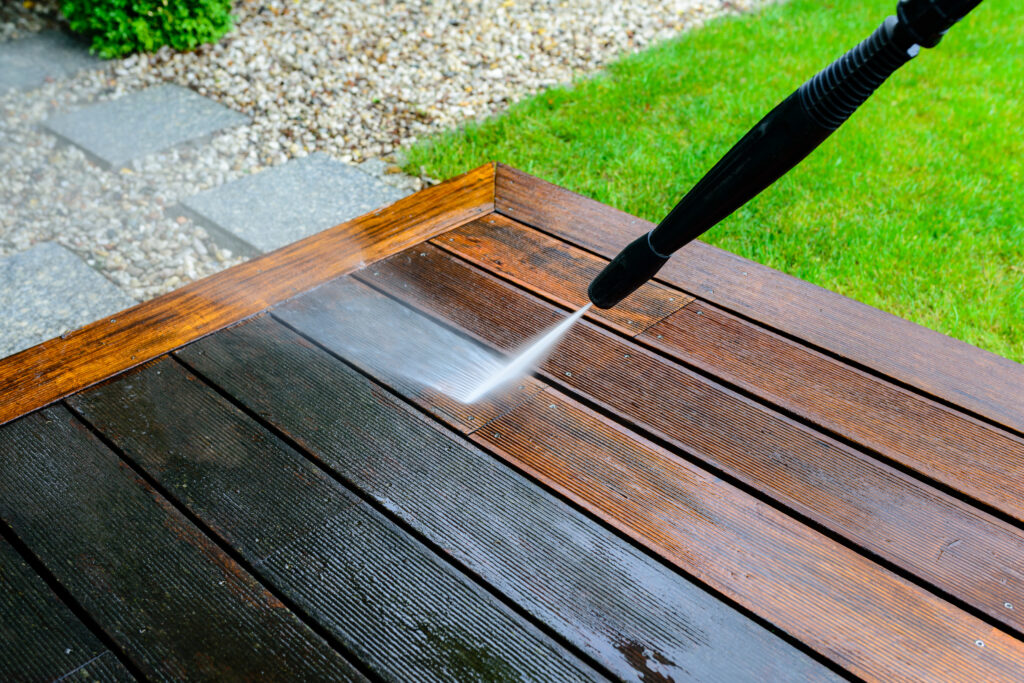 Choosing the correct wood quality is just as crucial as picking thick timber for your deck. Cheap wood doesn't hold up well to the elements, especially if your deck experiences frequent rain. Because of this, only two types of lumber are available for decks serious about durability: pressure-treated spruce or Oriental white cedar. Compared to other types of wood, these species' fibers contain substances that greatly improve their resistance to decay. Rot is far less likely because cedar has natural preservative oils, whereas pressure-treated timber is coated with chemicals.
Setting Up Your Deck Correctly: A Guide on How to Build a Deck
The deck structure is frequently fastened to the next building so that it is near the siding. Water can penetrate through the siding, leading to the formation of mold, decay of wood, and harm to the structure. This represents a considerable danger. Rainwater will not be able to drain from the deck if the wooden components are too closely spaced from one another, instead remaining and soaking into the material. Due to too much moisture, even rot-resistant wood may eventually become worthless. A minimal distance should space apart the beams' ends. This will prevent rainfall from getting caught on the backs of your rays and will allow it to flow down and out. Because the beams will be screwed into the foundation supports and joined by beams, leaving these gaps won't affect how strong the flooring is.
Give preference to Reliable Fasteners
The deck will fall apart without fasteners, just like with bad pins. Bolts, screws, and other components must be made of stainless steel so rainwater and fog do not contribute to corrosion or destroy the structure's integrity. You can also use galvanized nails and bolts. Refrain from spending money and buying perfect components.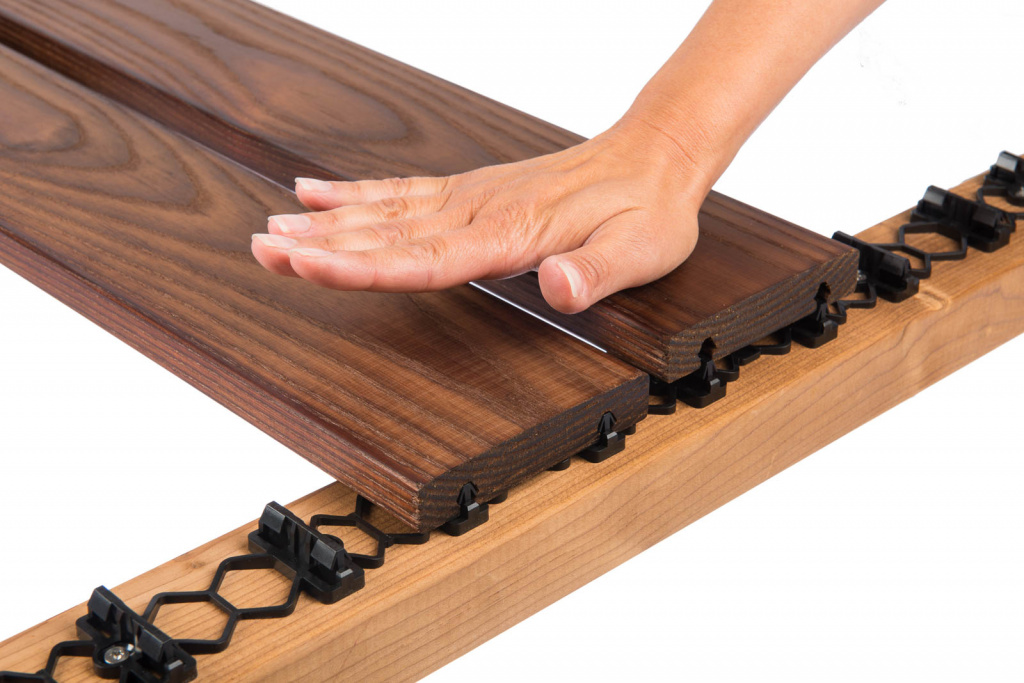 Buy Quality Decking
Wood is still the most typical material for decking; however, it is prone to decay. Choose composite decking if you are concerned about the condition of your deck. Although it may be more expensive than wood, it never ages and, even more importantly, does not rot. The benefit is that composite flooring does not require finishing, unlike wood, which must be sanded and re-coated regularly. You won't see any nails or screws since certain composite timber is also compatible with decking mounting techniques that are hidden.
Don't Miss Our Latest Articles on Roof Decking
Having Troubles With Building? Call Those Who Are Not!
Building a deck on your own may seem attractive, but it requires much time and specialized technical knowledge. Only some people in Boston, Massachusetts, understand this craft and are ready to build an entire deck from scratch. That's why you should trust the professionals. They will competently plan the progress of the work, select the optimal materials, and perform the work according to the previously calculated schedule. With outside help, you will avoid mistakes and build an excellent deck lasting decades.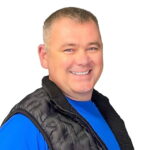 Denis is the driving force behind ID Flat Roof, a leading company in Boston specializing in flat roof repair and installation for over 20 years.
Expertise:
Denis excels in PVC, TPO, EPDM, and rubber roofing. His meticulous approach ensures quality and customer satisfaction.
Innovation:
Denis incorporates cutting-edge solutions like skylights and solar PV roofing.