How to Build a Deck in Boston: Expert Tips and DIY Hints
Reading Time:
4
minutes
A deck is one of the best extensions you can install in your backyard, next to the porch, or even on the roof of your country house. To ensure that your deck will serve you for many years and not require frequent maintenance, it is essential for you to to know how to build a deck, taking into account the climate in Boston, the different types of framing and decking, the features of the materials, as well as the installation location and the available budget.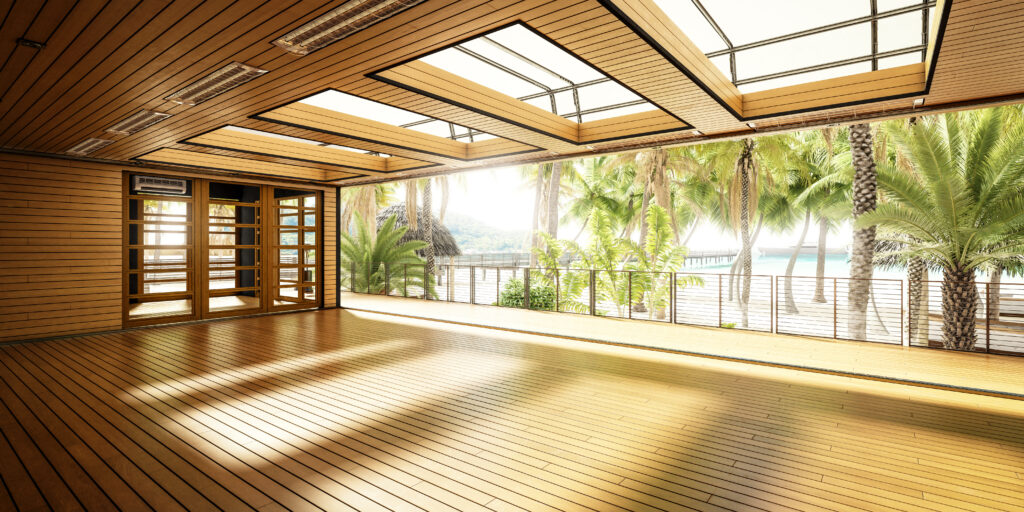 How to Build a Deck: Basic Construction Elements
Almost any deck consists of supporting posts, framing, decking, and railings.
Decking. This is the central, visible part of the structure you walk on. As a rule, decking consists of boards laid close to each other using unique grooves or with a 'ventilation' gap.
Frame (beams, floor joists, bridging, and ledger). Decking is laid on a frame, which consists of beams and joists. A ledger attaches a deck to an existing structure, such as a house wall or porch. Bridging is a beam in the frame that takes on the additional load and prevents the decking from sagging and damaging.
Posts (with footing or not). Posts are vertical beams that support the frame at the desired height. Optionally, posts are reinforced with cement deck footings. To install posts correctly, you should dig holes and reinforce the footing with pouring concrete. Remember to dig below the frost line.
Railings. Deck railing is an important safety element of any deck above 5 inches.
Hardware. Hardware is a set of fasteners and other small elements that connect all deck parts, including bolts, nails or screws, lag screws, brackets, joist hangers, hidden fasteners, etc.
Additional optional elements. Additional elements include, for example, stairs (with stair railings), sunshades, barbecue areas, lighting, and other things that you want to have on your deck.
How to Build a Durable Deck: Construction Types
Ground-level 'raft' deck. This type of structure is usually installed directly on the topsoil. The deck can be either a free-standing structure or an attached structure to the wall/porch of a building. Firstly, you remove the top layer of soil over the entire area of the future structure, lay a weed barrier, and fill the deck zone with gravel. The next step is to install a frame of beams and joists on which the decking is laid. Also, this type of deck can be installed over cemented areas.
Elevated decks. This type of structure is installed at heights ranging from a few inches to several feet. Examples of elevated decks are verandas, patios, and terraces, which, as a rule, are connected to a building. As a free-standing structure, elevated decks are used less frequently.
Flat roof decks. This type of structure is installed on flat roofs of residential and commercial buildings in Boston. At the initial stage of the project, engineers check the level of permissible load on the roof frame and walls and strengthen them if necessary. Also, when installing flat roof decks, you should not forget reliable roof waterproofing and 1000% protection against leaks and puddles.
How to Build a Stylish Deck: Variety of Materials
Wooden, steel, or aluminum beams are used as common frame materials. Deck boards usually are made of wood, composite decking materials, or PVC.
Pine or larch wood decking is supposed to be a classic choice. This is a relatively inexpensive material, but it requires additional protection from moisture, rot, and insects. The wood can also crack and bend over time.
A more practical option is heat-treated or pressure-treated wood. This material, like pressure-treated lumber, is more expensive but more resistant to adverse environmental factors.
Steel is a durable and reliable material but is more expensive than wood. Installation of a steel frame requires special skills, tools, and additional time. And do not forget that steel must be protected from corrosion, especially at fastening points. In addition, steel structures weigh more than wood frames.
An aluminum deck frame is the most durable option, but at the same time, it is also the most expensive type of frame.
How to Build a Deck Promptly: Installation Tips
First, calculate in advance the area of the future structure and check the place where you are going to install the deck. Each deck type has building restrictions and requirements, from ground-level to elevated decks.
Secondly, calculate the weight of the structure and the permissible load. Design a reliable frame with appropriate rim joists, beams, and bridging system, depending on the area and weight of the decking.
Third, identify those negative factors that will affect the appearance or service life of the decking. This could be high humidity, ultraviolet radiation, temperature changes, rain or standing water, or growing grass. Protect the frame and decking from these factors using special waxes, paints, and varnishes.
Every deck must be maintained, especially if the frame and covering are natural wood. Choose synthetic or composite materials if you don't want to paint your deck every season and deal with mildew.
Do not rush to cut beams and connect frame elements. It is crucial to have the design and drawings before your eyes and make markings and pilot holes before assembly. Use batter boards to be sure your deck is square and level.
Finally, consider how often you will use the deck. You may want to choose coating materials resistant to mechanical damage and wear out.
Unleash Your Creativity: Exciting Decking Stories
Conclusion: Key Takeaways on How to Build a Deck
The deck is an excellent solution for country houses and commercial property owners. However, if you want the deck to serve you for decades and be comfortable, think through everything to the smallest detail at the design stage.
If you are not confident in your building skills, it is better to call professional contractors specializing in installing decks. Several companies in Boston offer comprehensive services for designing and installing all types of decks from scratch. Contact consultants, tell them about your plans, and request a free estimate.
FAQ
Can I build a deck myself?

If we're talking about a small ground-level deck or a patio, you can probably build it yourself. However, more complex structures, such as elevated or flat roof decks, require careful calculations at the design stage and special skills during installation.

What tools will I need?

The basic set of tools depends on the plan for the upcoming construction work. The required list includes measuring tools, cutting tools, and tools for mounting fasteners. Optionally, you may need tools for excavation and post-processing (shaping and smoothing).

How to build an inexpensive deck?

The cost of a deck depends on the area, type of frame, and selected materials. The most budget option is a frame and flooring made of pine materials. However, remember that natural wood can rot, mold, bend, and crack without proper processing and maintenance.

How do you find out the cost of a deck?

We recommend contacting specialized contractors in your city. Many companies will take measurements and calculate an estimate for free, offering several project options.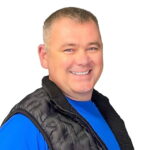 Denis is the driving force behind ID Flat Roof, a leading company in Boston specializing in flat roof repair and installation for over 20 years.
Expertise:
Denis excels in PVC, TPO, EPDM, and rubber roofing. His meticulous approach ensures quality and customer satisfaction.
Innovation:
Denis incorporates cutting-edge solutions like skylights and solar PV roofing.